Photo gallery Artists bring Ho-Chunk beadwork, imagery to giant banners on Bascom Hall
At a special ceremony held Tuesday, Nov. 7, the campus community and invited guests celebrated the installation of Ho-Chunk banners on Bascom Hall, commissioned as part of the University of Wisconsin's 175th anniversary. The university occupies land that was the ancestral home of the Ho-Chunk.
The banners, designed in collaboration by UW–Madison doctoral student Molli Pauliot and faculty members Marianne Fairbanks and Stephen Hilyard, are part of the Our Shared Future initiative, the university's commitment to respect the inherent sovereignty of the Ho-Chunk Nation. The banners will remain up through November and then return during the spring semester as part of a regular rotation of themed banners.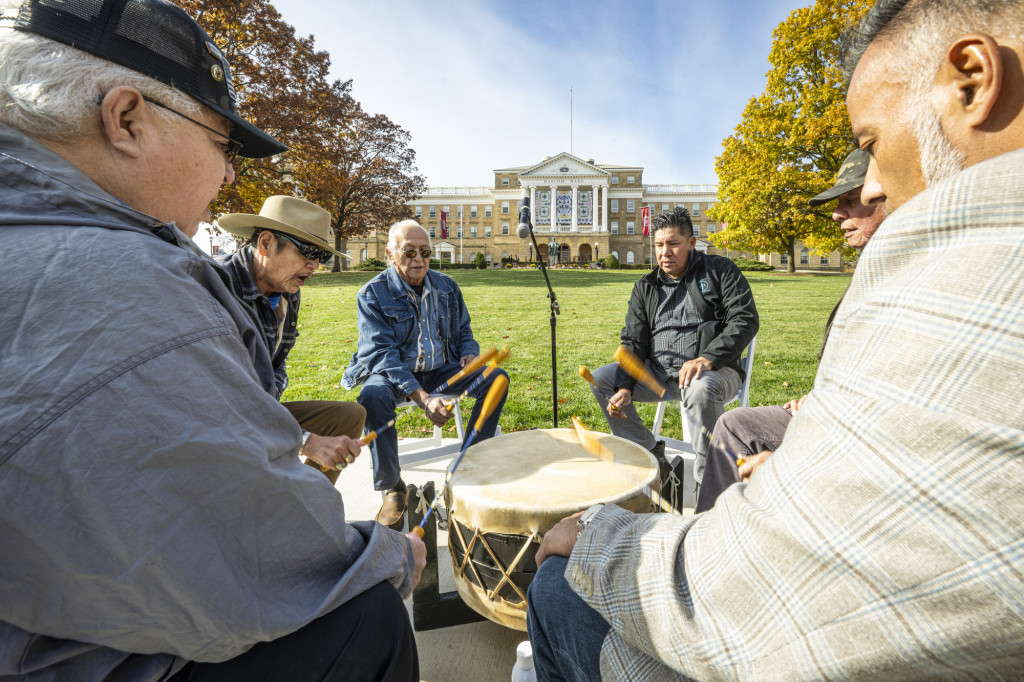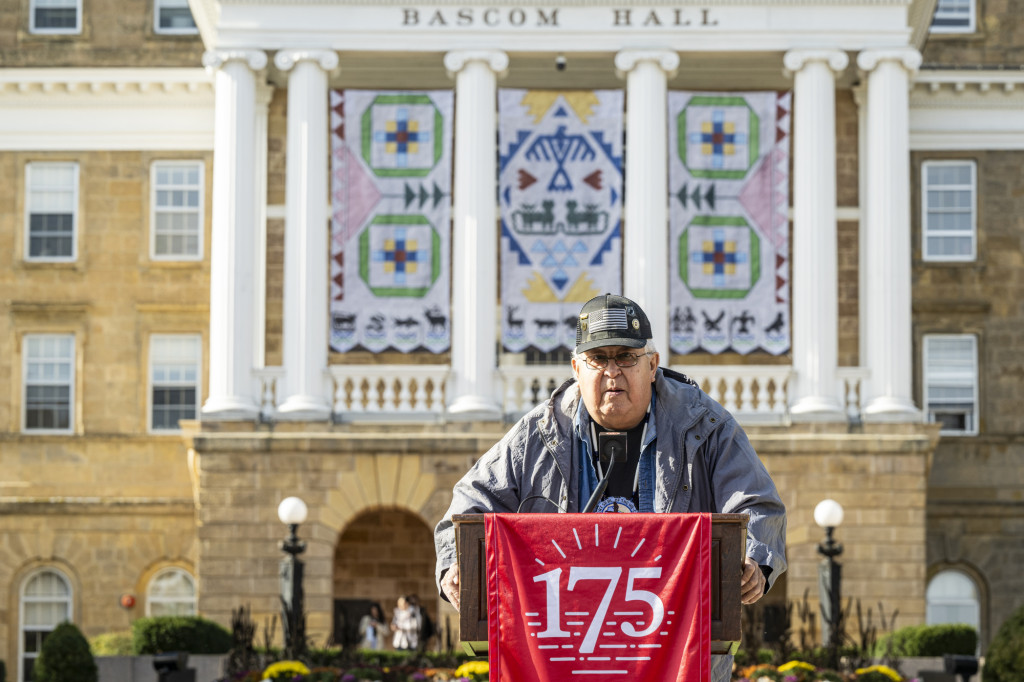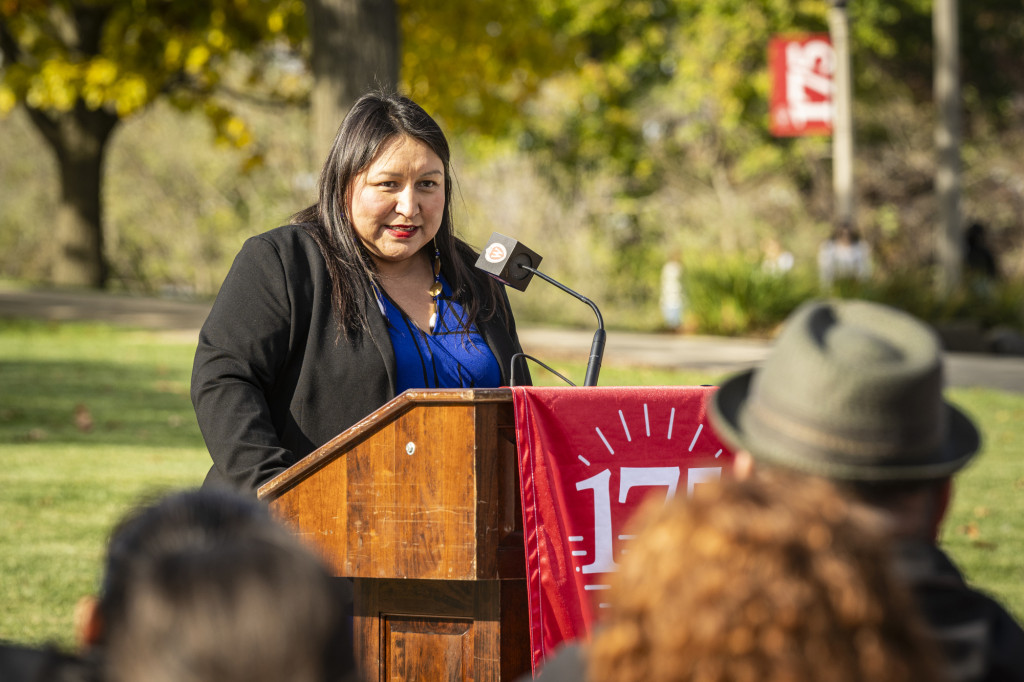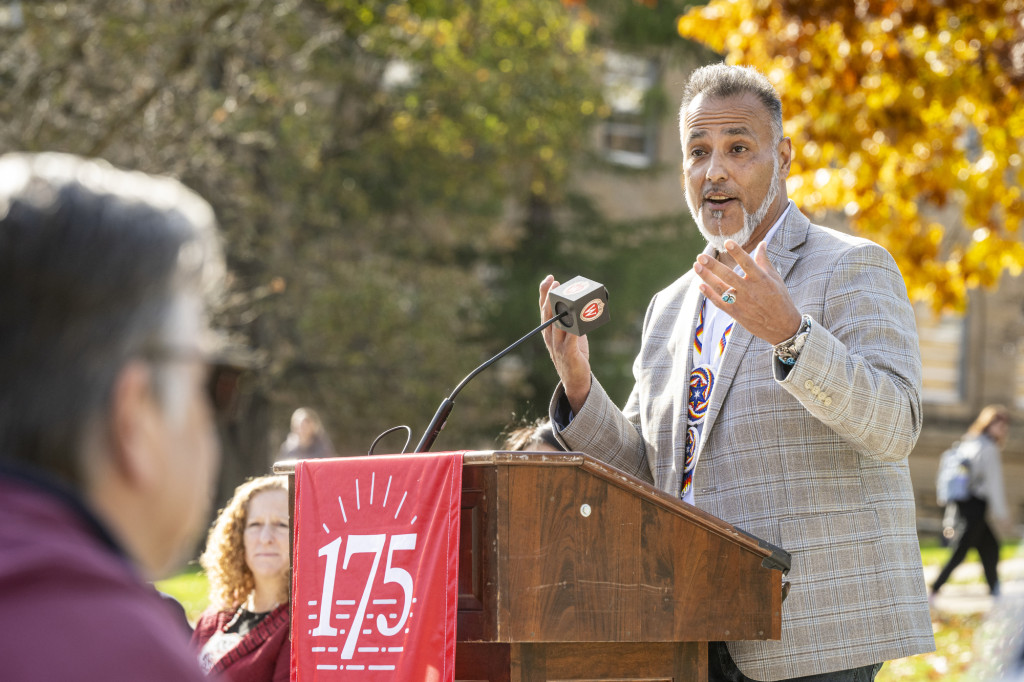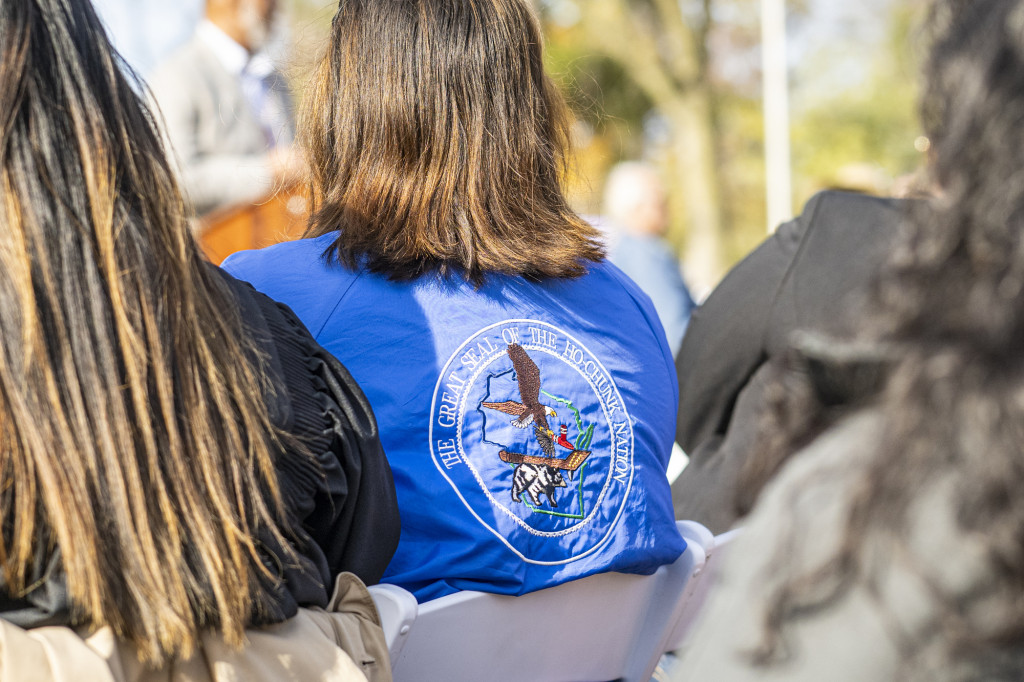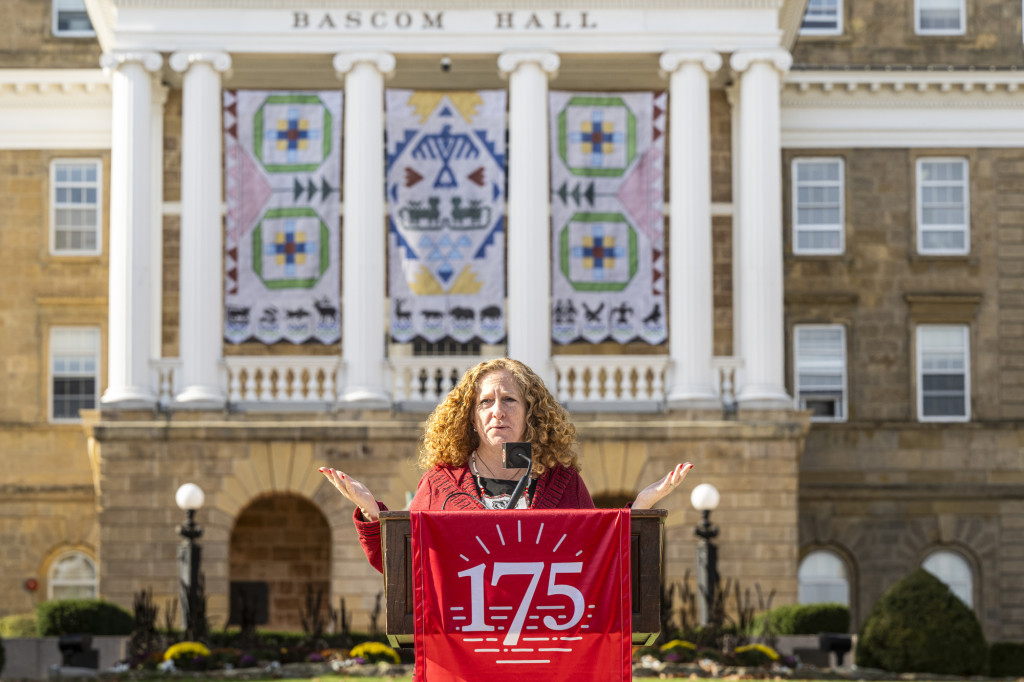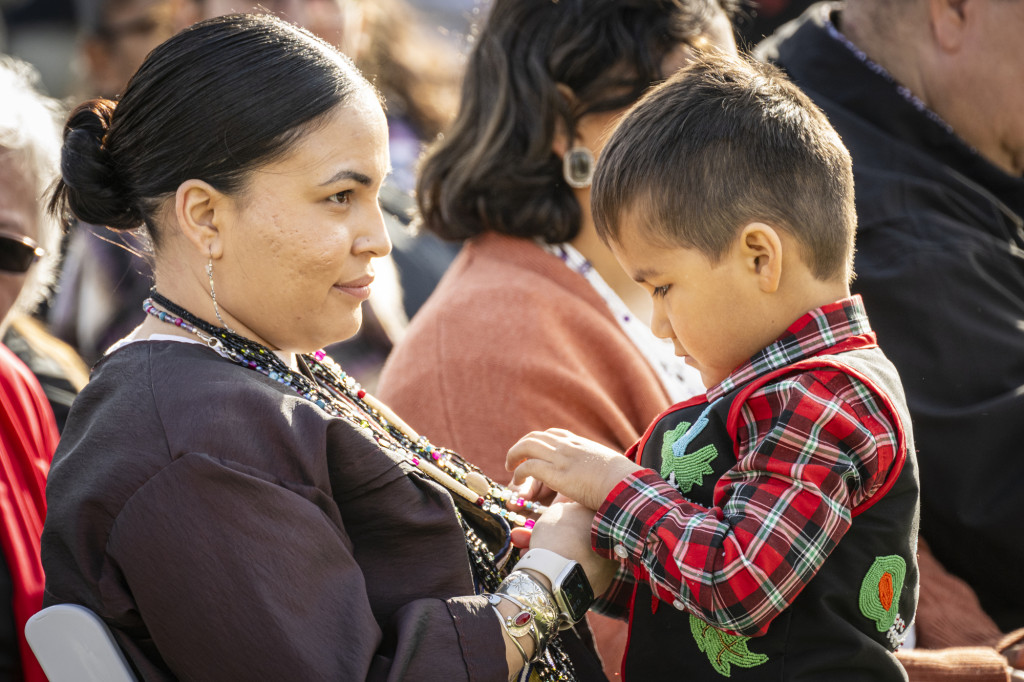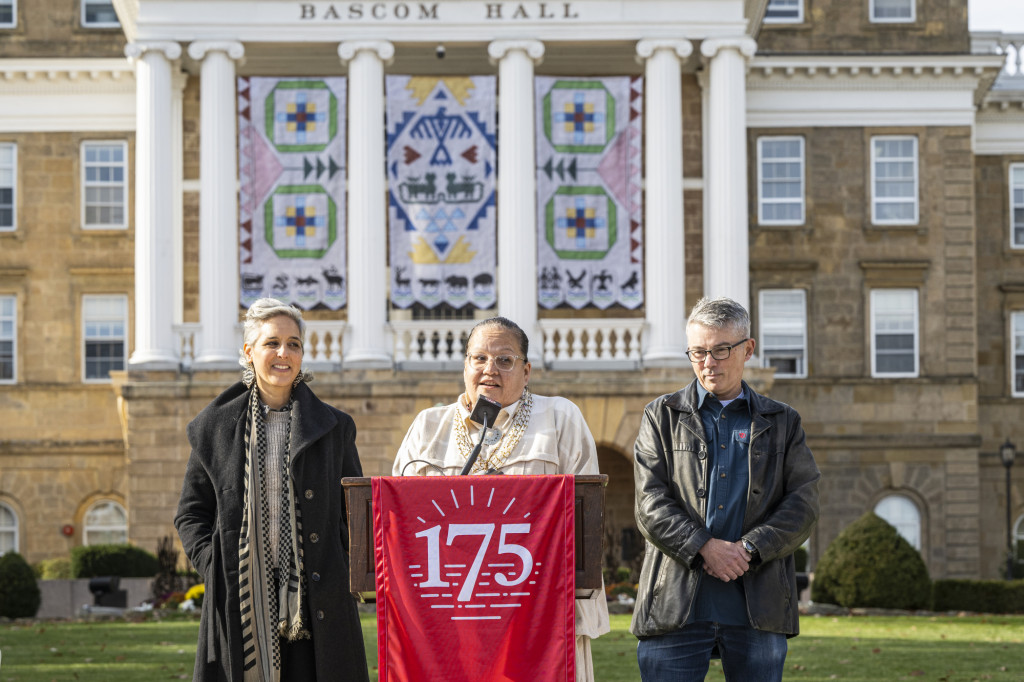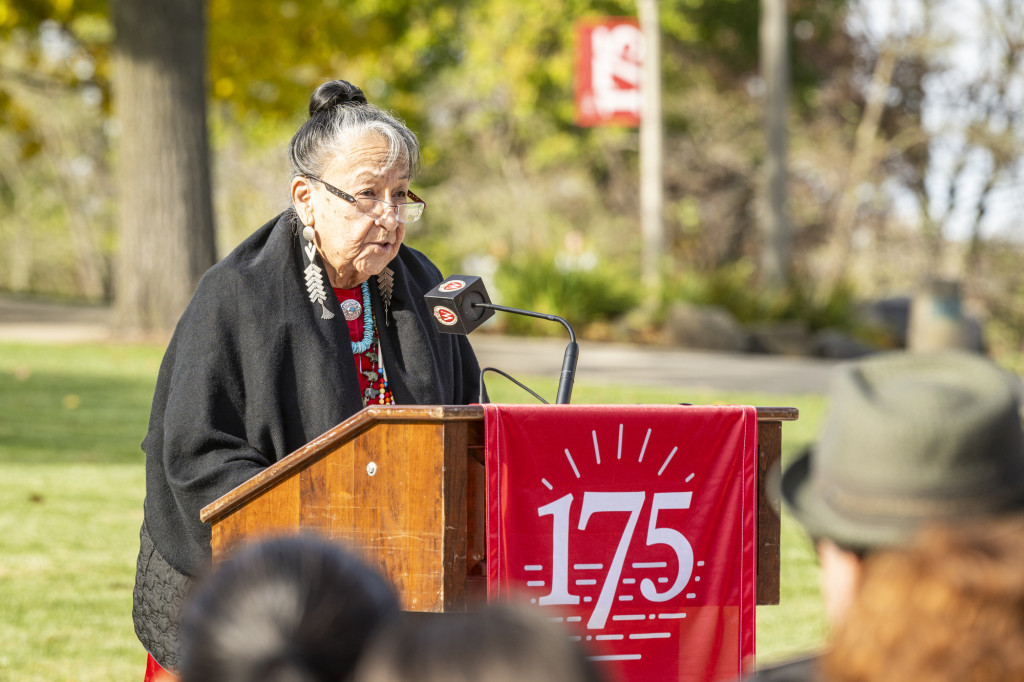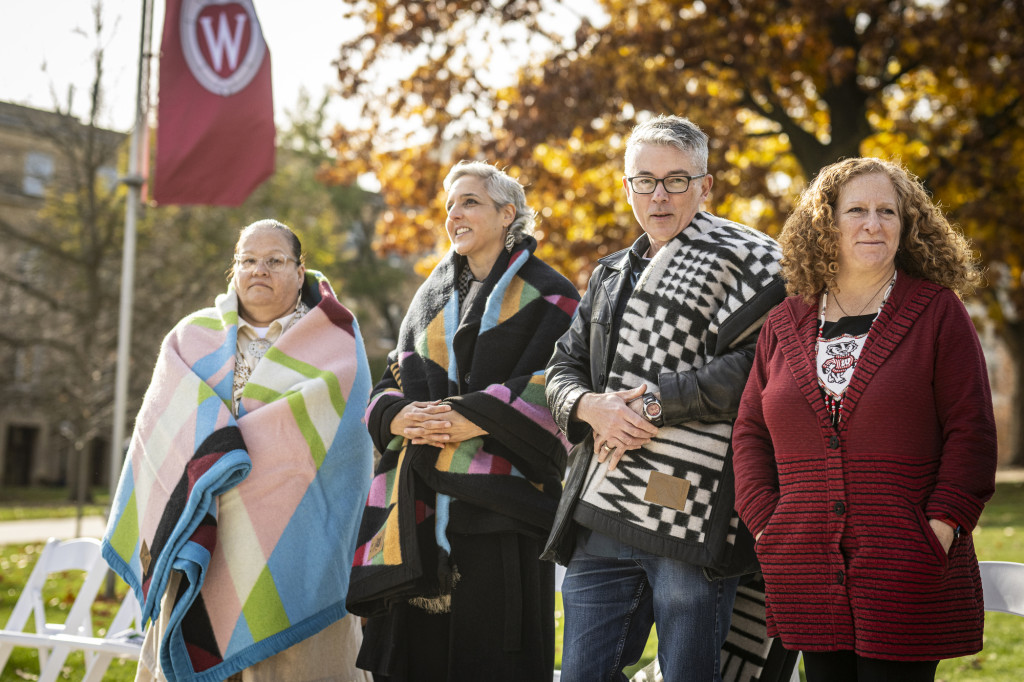 See more photo stories