Health
Researchers will collect data from high-tech mouthguard sensors that measure impact speed, direction, force, location and severity of head impacts.
Outreach
This year's awards promote food sovereignty in the Oneida Nation; access to housing for criminal justice-impacted women; dementia healthcare for Latinos and access to healthcare in rural Wisconsin for people with substance use disorders.
Sustainability
Students estimated the fleet's baseline greenhouse gas and air pollutant emissions using the Alternative Fuel Life-Cycle Environmental and Economic Transportation (AFLEET) Tool, created by the Argonne National Laboratory.
Recent Sightings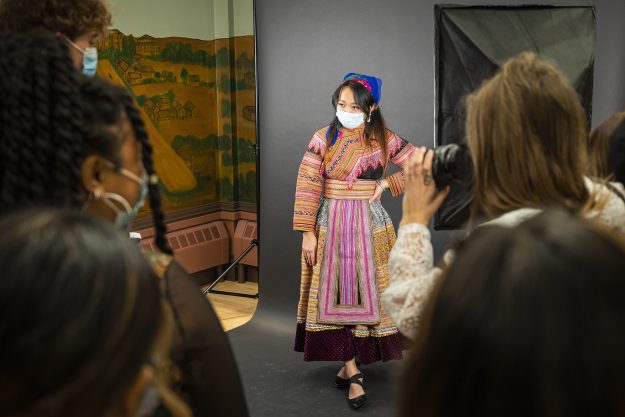 Photo by: Brian Huynh
Featured Expert
Experts from UW–Madison are available to available to discuss news of the concerning coronavirus variant, omicron. Ajay Sethi, an associate… More
Experts Guide
Events calendar
November
More events
Environment
"By the end of the 21st century, building cooling in Madison will be very similar to Montgomery, Alabama," says Nelson Institute graduate student Gesangyangji. That startling realization motivated her to research how projected climate data can inform building energy design.
Grants
The U.S. Social Security Administration has funded 13 major research projects at the Center for Financial Security that focus on the financial well-being of economically vulnerable people.