COVID-19
Hundreds of UW Health workers call on the people of Wisconsin to take precautions against COVID-19 to avoid overwhelming hospitals.
Awards
University of Wisconsin–Madison senior Alex Plum competed this year as a finalist for the Rhodes Scholarship, the oldest and most celebrated college award for…
Recent Sightings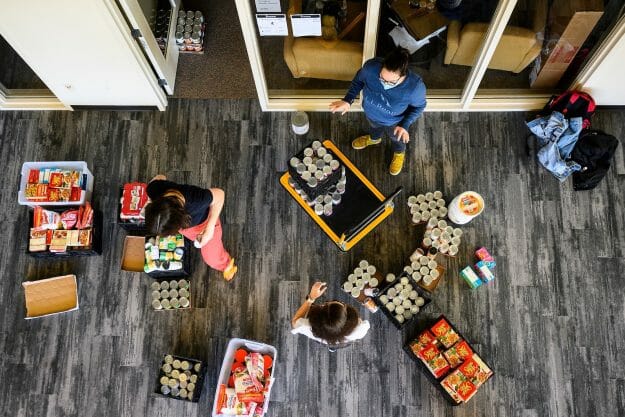 Photo by: Jeff Miller
Featured Expert
AstraZeneca and Oxford reported that their vaccine trials show up to 90 percent efficacy among volunteers in clinical trials. Hartman, principal investigator for… More
Experts Guide
Events calendar
November
25

4W Women in Translation & Community Altar Project

All day, Online

25

26

27

29

30

30

Black Cultural Center Virtual Art Gallery - November
More events
COVID-19
In the spring of 2020, when UW–Madison instruction moved online and most research became remote, efforts picked up at the UW Carbone Cancer Center Translational Science Biocore BioBank.
Books
Taylor came to UW–Madison pursuing a Ph.D. in biochemistry but his education, both in and out of the college classroom, inspired him to write "Real Life."
Outreach
An innovative program housed within UW–Madison's School of Education is designed to prepare future special education teachers to work in high-need and small, rural districts in Wisconsin, where they're in demand.