Can't Stop a Badger
UW–Madison is constantly evolving to make sure higher education captures student interest and meets the needs of employers here in Wisconsin and around the world.
Health & Medicine
The trial is testing a novel vaccine, developed by Dr. Nora Disis at the University of Washington in Seattle, designed to prevent the recurrence of triple-negative breast cancer.
Celebrations
This July, the University of Wisconsin–Madison will kick off a year-long celebration to mark 175 years of constant trailblazing, ground-breaking research discoveries and defining cultural movements.
Recent Sightings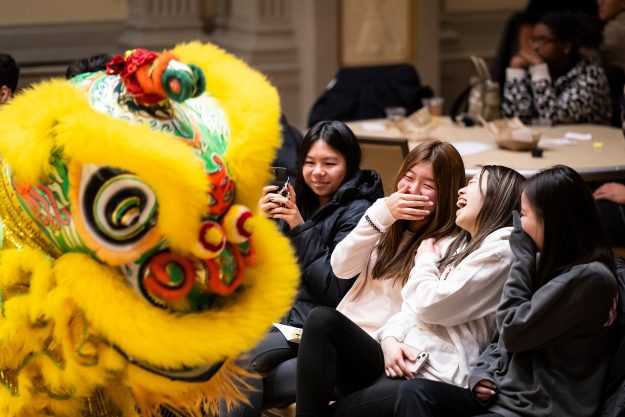 Photo by: Jeff Miller
Featured Expert
Allison Prasch, an expert in presidential rhetoric, is available to dicuss President Biden's State of the Union address. Prasch says,… More
Experts Guide
Events calendar
February
More events
Campus
Helping students engage with diverse viewpoints and find ways to take part in civil dialogue even when they disagree has been an ongoing focus and priority for UW–Madison.
Honors
Six UW–Madison researchers are among the 506 scientists, engineers and innovators honored in this year's awards from the American Association for the Advancement of Science.
Honors
Twelve faculty members have been chosen to receive this year's Distinguished Teaching Awards, an honor that annually recognizes some of UW–Madison's finest educators.