Graduation
After a host of reforms to increase student success, average undergraduate time to degree decreased to less than four calendar years for the first time in 2019 and continued to shorten in 2020.
Politics
With voting already well underway, former Vice President Joe Biden has extended his leads over President Donald Trump in three key battleground states — Michigan, Pennsylvania and Wisconsin — according to new polls by the Elections Research Center at the University of Wisconsin–Madison.
Recent Sightings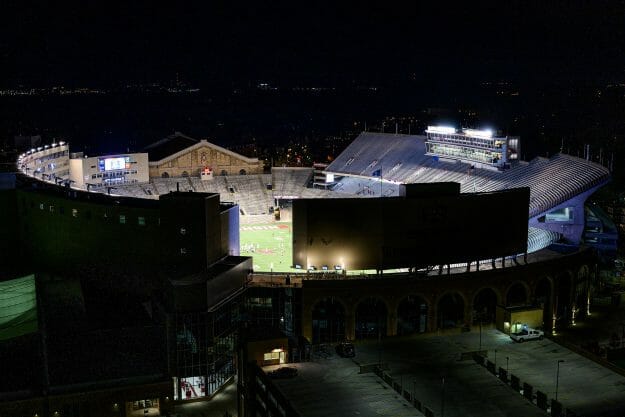 Photo by: Jeff Miller
Featured Expert
Jeffrey Pothof, assistant professor of emergency medicine and a practicing emergency room doctor, is available to discuss the surge of… More
Experts Guide
Events calendar
October
29

29

29

Public Affairs Journalist in Residence Maggie Haberman, The New York Times

7:00 pm

30
November
2

Speaker: Dr. Tanya Schlam
More events
Research
While decades of monitoring and regulatory efforts have paid little attention to these tiny tributaries, Mooney's research shows that they play an outsized role in feeding algae blooms and impacting coastal waters.
Astronomy
Chemistry Professor Susanna Widicus Weaver says there's reason for excitement, as one possible explanation is that there is phosphine-producing life in the atmosphere of Venus.
Health
AstraZeneca announced that the COVID-19 vaccine trial has resumed in the United States, including at UW Health and the UW School of Medicine and Public Health, after the FDA and an independent safety review board completed their review of an illness contracted by a trial participant in the United Kingdom.