COVID-19
Professor of population health sciences Ajay Sethi talks about who should wear a mask and how they help prevent the spread of COVID-19.
Gifts
The gift, the largest in the school's history, is another way for Joel Berman, the founder and former CEO of Iatric Systems, a healthcare technology company, to honor his love for and life with Sandra Rosenbaum.
UW System
"We believe in helping more state residents earn college degrees, and we are dedicated to opening the doors of the university to talented students from families all across Wisconsin," Thompson says.
Recent Sightings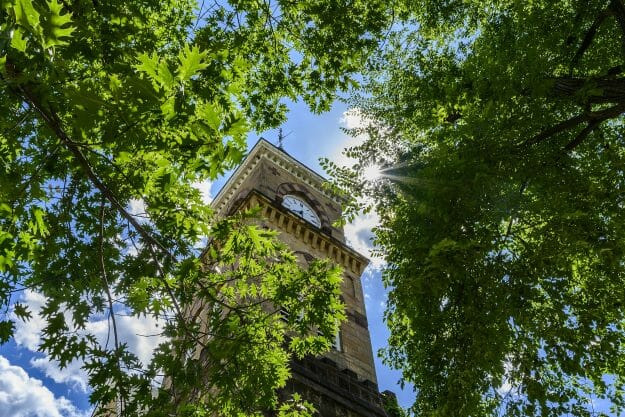 Photo by: Bryce Richter
Featured Expert
Margaret Kerr, an expert on parents' emotions and experiences in parenthood, can discuss the challenges many parents are facing during… More
Experts Guide
Events calendar
July
3

Training for Designing & Implementing Online Discussions

All day

7

Speaker: Charles Monroe-Kane

7

7

8
More events
Research
Phase 2 continues a gradual expansion of research activities while ensuring we continue to follow guidelines to minimize the impacts of the COVID-19 pandemic.
Psychology
Students who watched a video about the positive impact of a diverse campus on their first day of class were more tolerant of other groups and more supportive of diversity even months later.