Student life
The produce serves not only as a stepping stone towards sustainability — including building permanent raised-bed soil — but also serves as an educational community experience.
Native November
Indigenous students, faculty, staff and alumni from UW–Madison came together throughout Native November to celebrate, reflect, and laugh in their shared experiences.
Recent Sightings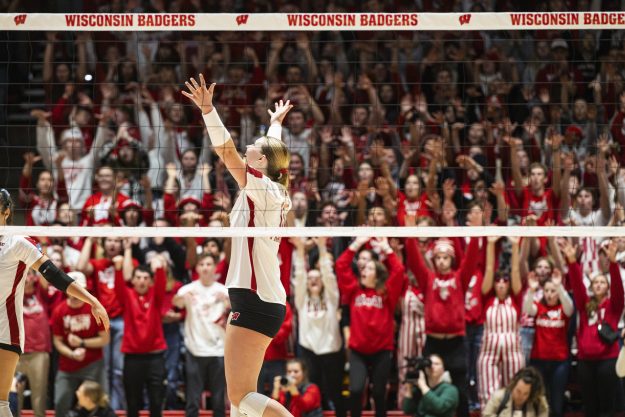 Photo by: Bryce Richter
Featured Expert
Big news this week for fusion energy, with a comprehensive strategy to commercialize nuclear fusion power on an international scale to be shared… More
Experts Guide
Events calendar
December
More events
Research rankings
The NSF today released its Higher Education Research and Development (HERD) data showing a 10% increase in research expenditures at UW–Madison over the previous fiscal year, or more than $143 million for the period covering July 2021 and the end of June 2022.
Expertise
New faculty members share tidbits from their areas of expertise, allowing you to opine on everything from chamomile to improvisation to the amount of calories you'd get if you ate a medical textbook.
Research
Using advanced analytical methods on data from the Prohibition Era, research findings provide important nuance to the assessment of Prohibition's effects on public health and could have important implications for policies aimed at reducing maternal alcohol use.