Student honors
Congress established the Barry Goldwater Scholarship & Excellence in Education Foundation in 1986. The foundation aims to develop highly qualified scientists, engineers and mathematicians.
Helping out
"It's literally like Santa's workshop – everybody's playing a part to get this done … We're in this doom and gloom time, and this is a way they can help at a time when many feel hopeless."
Recent Sightings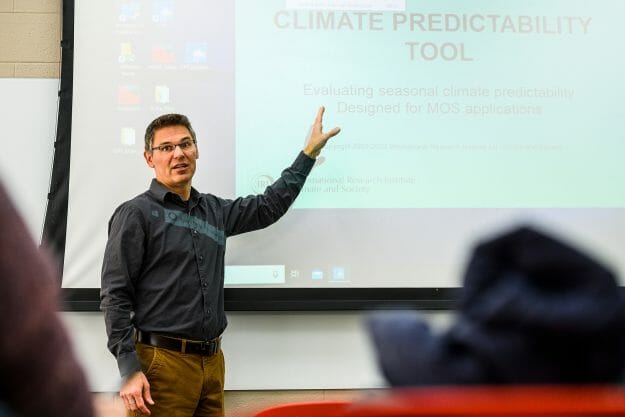 Photo by: Jeff Miller
Featured Expert
Faculty from UW–Madison's Elections Research Center are available to discuss the exit of Bernie Sanders from the 2020 presidential race. Kathy… More
Experts Guide
Events calendar
April
10

All UW–Madison students welcome.

4:45 pm, Online via WebEx

15

ONLINE Improving Style (sec 2)

All day, Online

15

APIDA Heritage Month Online Event

All day

15

APIDA Heritage Month Online Event

All day, Online

17

17
More events
Outreach
As we navigate this global pandemic together, we invite you to subscribe to our new COVID-19 Update newsletter, designed to keep you up to date on COVID-19 news, resources and research from the University of Wisconsin–Madison.
Instruction
"We already had a robust online offering and in response, we are offering even more online courses than ever before so students can continue their academic progress," says Associate Dean Aphra Mednick.
Brain injuries
"You can't cool too little; you can't cool too much; and you can't wait too long following an injury to start treatment," says mechanical engineer Christian Franck. And when the researchers identified that sweet spot, the results were striking.