Environment
Researchers at the Wisconsin Geological and Natural History Survey are spending a little less time on the ground and more time in the air — looking at the ground. What they're finding could help improve water quality.
COVID-19
Hundreds of UW Health workers call on the people of Wisconsin to take precautions against COVID-19 to avoid overwhelming hospitals.
Awards
University of Wisconsin–Madison senior Alex Plum competed this year as a finalist for the Rhodes Scholarship, the oldest and most celebrated college award for…
Recent Sightings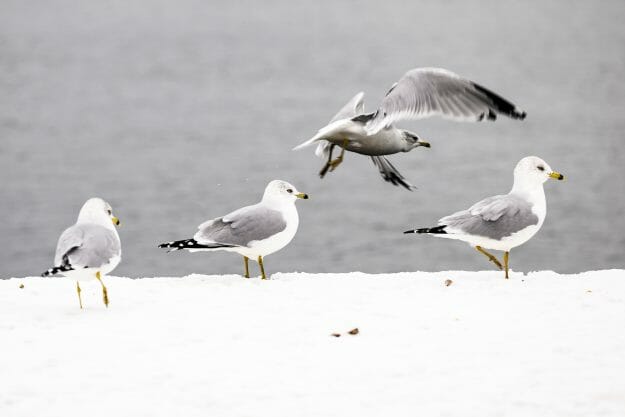 Photo by: Jeff Miller
Featured Expert
Black Friday and holiday shopping are big business for retailers, but the pandemic makes luring shoppers a challenge. Hart Posen,… More
Experts Guide
Events calendar
November
29

30

30

Black Cultural Center Virtual Art Gallery - November

30

30
December
More events
In Memoriam
Andresen, who died Nov. 19, said in a 2016 profile: "I feel I can help the faculty that are looking for cures for diseases or solutions to social problems by doing what I do best."
Books
Taylor came to UW–Madison pursuing a Ph.D. in biochemistry but his education, both in and out of the college classroom, inspired him to write "Real Life."