Communities have turned to water resources program for 50 years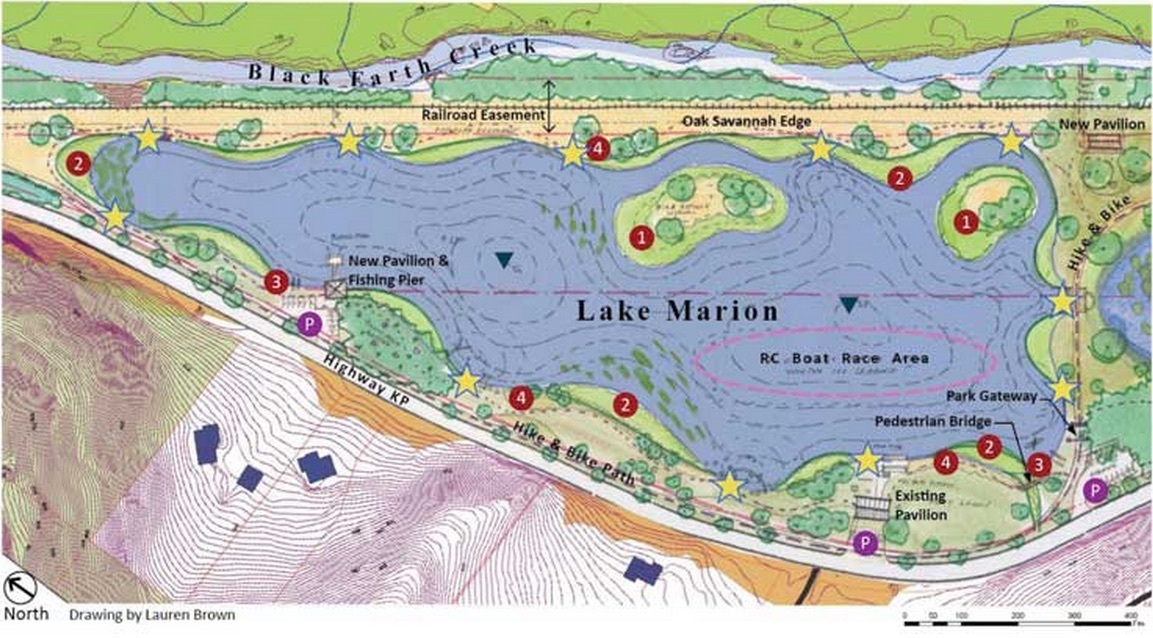 Students prepared recommendations, which have now been carried out, to maintain and improve Lake Marion, restore the adjacent Black Earth Creek corridor, and develop a trail network linking community open space.
Illustration by Lauren Brown
Lake Marion is a shallow sliver of a lake on the edge of Mazomanie, Wisconsin. Created in the 1850s by a dam that fed a nearby mill, the lake has become a valuable aquatic habitat and a popular bass fishing spot for locals.
But when the dam was recently classified as structurally unsound, community leaders in Mazomanie faced a pressing decision about whether — and how — to save the lake, since removing the dam would also remove Lake Marion's source of incoming water.
For help, they turned to the Nelson Institute for Environmental Studies' Water Resources Management (WRM) program, which is celebrating its 50th anniversary this year.
"This lake was very, very important to the community, so there was a lot of concern," says Ken Potter, a professor of civil and environmental engineering and chair of the program. "We knew we needed to help."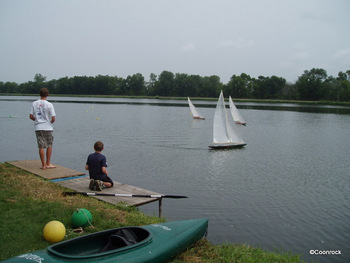 Model boat hobbyists sail their craft on Lake Marion. Photo © Coonrock
Every summer, students in the program complete a capstone practicum that tackles a real-world, contemporary problem in water-resource policy. The students, who come from diverse professional backgrounds and areas of specialization, serve as an unbiased and well-trained group of consultants.
During the program's early years, students focused mainly on writing individual papers for traditional seminar courses. But in 1971, an opportunity arose that radically altered the nature of the program. The Chippewa Flowage, a dam built in 1924 in northwestern Wisconsin for flood control and hydroelectric power, was coming up on its 50-year federal licensing review. The relicensing was controversial, with a broad array of involved interests, and WRM was invited to join the review process.
"Unlike the broad topics chosen for earlier seminars, here was an issue of immediate and vital concern to the community," says Erhard Joeres, an emeritus professor of civil and environmental engineering who joined the WRM faculty in 1970 and chaired the program through most of the 1980s. "This was anything but the textbook environment the students had been used to."
Since then, WRM workshops have worked on projects in a wide range of communities across the state, from Native American reservations in rural northern Wisconsin to watersheds in urban areas.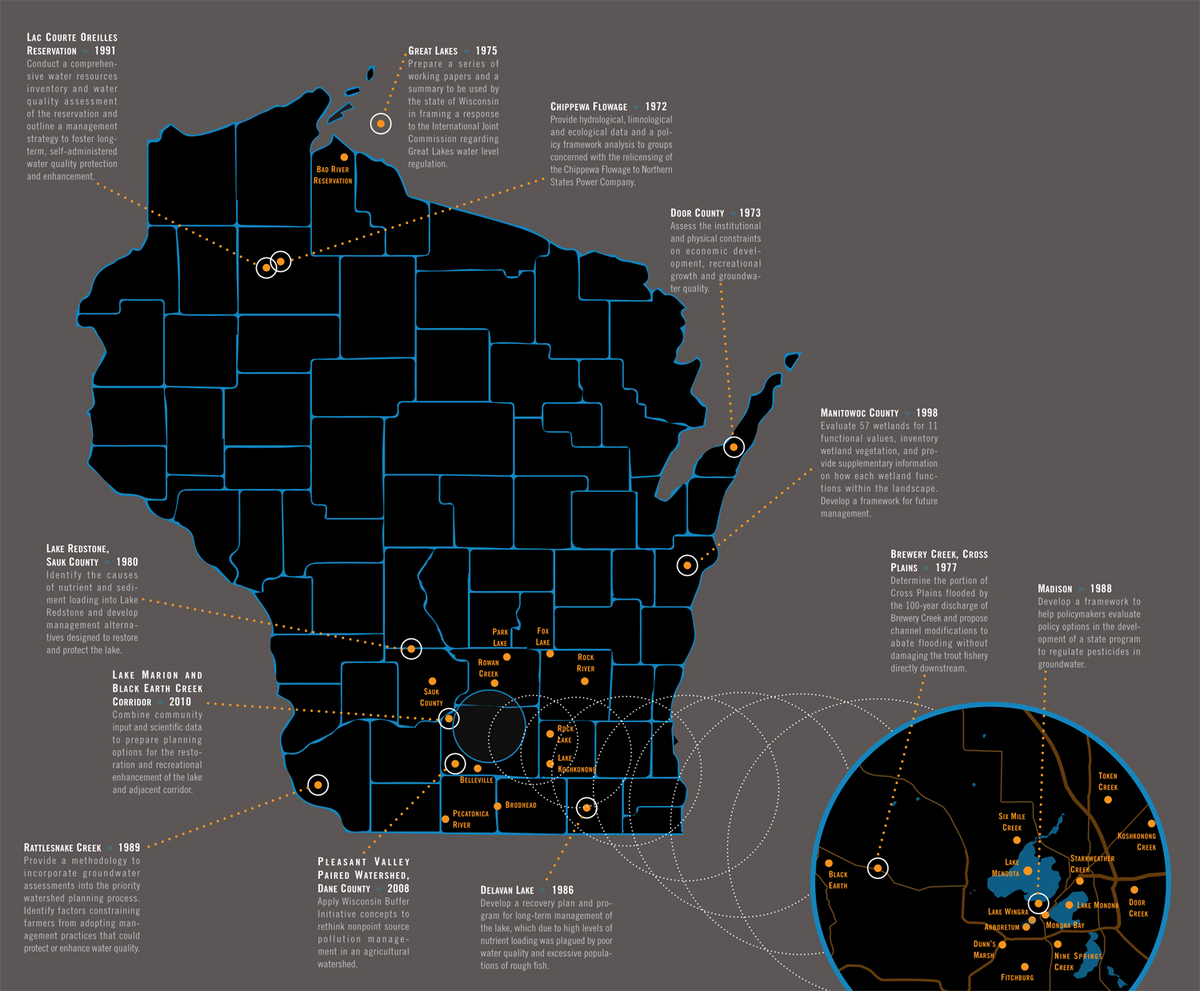 This map highlights WRM workshop locales and a sampling of the challenges that students have worked to address.
Courtesy of Nelson Institute/UW–Madison
This year's cohort is working to enhance the habitat of drainage ditches in Wisconsin's Central Sands, exploring approaches that benefit the region's coldwater fishery without adversely affecting agricultural productivity. In 2014, students focused on the rehabilitation of Dunn's Marsh and Nine Springs Creek. These are prominent aquatic features of the Lewis Nine Springs E-Way, an environmental corridor in Dane County that attracts cyclists, birders and nature enthusiasts but is hampered by historical channelization, urban storm water inputs and encroachment of invasive plants.
And this summer, the Village of Mazomanie completed its restoration of Lake Marion's shoreline, based on WRM recommendations.
"Our students spent a lot of time in the field and were able to provide baseline information that would make it easier for subsequent things to get done," says Potter.
The students led environmental studies, gathered field data and developed cost-effective options for preserving and improving the lake, as well as restoration plans for the section of Black Earth Creek that will now feed the lake.
"It was a great example of the Wisconsin Idea. We got to promote education while doing something good for the community," says Potter.
Learn more about the Lake Marion restoration project
Learn more about the history of WRM