App offers fast track for inserting photos into medical record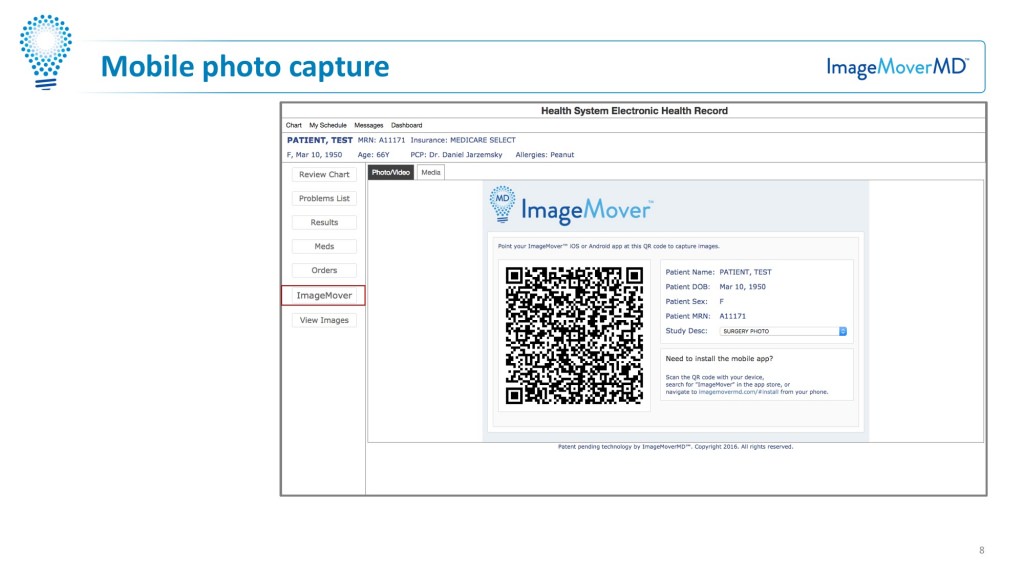 When Richard Bruce and Gary Wendt, both professedly "geeks at heart," assessed the medical imaging landscape in the early 2000s, they were astonished to find that nearly all medical images were being transferred between hospitals on compact discs rather than through the internet.
That was old-school, and not in a good way, says Bruce, who had previously worked at the network giant Cisco Systems. "The transition between Silicon Valley and medical school was like stepping into the dark ages for IT. So many industries had leveraged IT, but medicine lagged behind," he says.
Today, the product of that astonishment is ImageMoverMD, a Middleton business that Bruce and Wendt founded in 2013 to streamline image processing in hospitals and clinics, and enable quick consultations between specialists. The company makes a smartphone app that, in just seconds, can transmit photos through Epic Systems' electronic health record system to a secure image archive. The software also works with the Meditech electronic health record system, which dominates in the smaller-hospital market, says Pickard.
Both Wendt, the ImageMoverMD president, and Bruce are full-time radiologists at the UW–Madison School of Medicine and Public Health. "ImageMoverMD would not exist without the concentration of expertise and resources at UW–Madison," says Bruce, the company's chief technology officer.
ImageMoverMD can be used by providers and patients alike, using Android and Apple smartphones. The system is integrated into the electronic health record systems for provider use throughout UW Health and Marshfield Clinic.
A second function, the e-Visit, is being piloted for certain UW Health dermatology clinic patients.
The company has six full-time employees at its Middleton headquarters. Wendt and Bruce contribute time after their UW responsibilities are completed.
As the two went through medical school, they continued to wonder about the paucity of IT-driven information exchange in medicine. "Even though UW–Madison was one of the most connected medical establishments, UW Health was taking in 8,000 CDs a month," Bruce says. "When we looked at the cost and the number of people involved in the workflow, we saw that the import of one CD cost $10 to $15. That added up to real money and massive headaches."
Even using a digital camera, "a medical assistant would need 10 or 15 minutes to upload the images and attach them to a patient record, and there were issues with lost camera cards or filing to the wrong patient," Bruce says.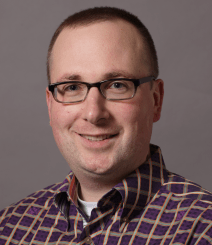 Bruce and Wendt are both MDs who specialize in imaging the brain and spinal cord. Wendt is enterprise director of medical imaging and vice chair of informatics at UW–Madison, where Bruce is medical director of radiology informatics.
Seeking to ramp up efficiency and reduce errors, they worked with a developer to write software to import images from CDs, but other priorities sidelined the work before a working prototype was developed. As neither the Wisconsin Alumni Research Foundation nor UW–Madison was interested in the project, Bruce and Wendt decided to form a company and try it themselves. Two years ago, they brought on K. Thomas Pickard as CEO to build the business and commercialize the technology.
Meanwhile, the image-handling problem was exploding with the advent of smartphones with wireless-enabled cameras. "There were probably hundreds of providers here who would admit to having taken patient photos with a personal device and sending them in a text to a consultant," Bruce says.
Using ImageMoverMD, the whole process should take 20 seconds, once the medical record is open, as it usually is during a clinic visit. "With one click you can get a QR code on the computer screen," Bruce explains. "The only thing our app can do is scan the QR code, which then lets you take pictures and send them to the correct electronic health record. The magic is all about the workflow, to make this process as simple as possible. No photos remain on the camera."
ImageMoverMD must obey regulations of the Health Insurance Portability and Accountability Act (HIPAA) concerning how medical photos are used, transmitted and stored. But Bruce and Wendt also required their system to seamlessly integrate with the electronic health record.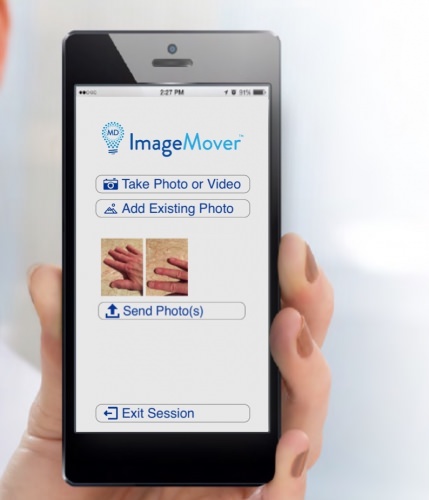 Bruce says photos could be useful in many medical situations. "A family practice physician can send a picture of a rash to the medical record for a consult with a dermatologist. A nurse treating a pressure ulcer could send photos showing changes over time and obviating the need for regular bedside visits."
Like many good ideas, this one has the air of inevitability. Who would not want to transmit photos directly to a medical chart? And yet Bruce says that when he and Wendt looked around, "we were not able to find anything that worked from a workflow standpoint. If you can't match the speed of taking and texting a picture, it's not going to be a solution that people will actually use. We are that fast."