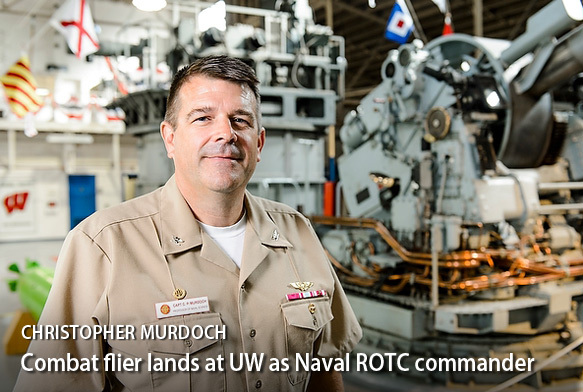 News for employees
Inside UW-Madison is the university's new electronic employee newsletter. It is delivered directly to approximately 27,000 employees and campus affiliates every Tuesday and Thursday morning.
Recent sightings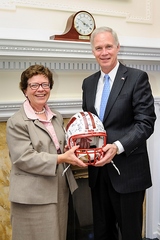 Handoff to Johnson
UW-Madison Chancellor Rebecca Blank presents an autographed Wisconsin football helmet to U.S. Sen. Ron Johnson during a meeting in Blank's Bascom Hall office on Sept. 30, 2014.
Featured expert
Wagner, an expert on elections, media, political communication, political behavior and public opinion, can discuss the 2014 campaign and elections, including social media use by campaigns.