UW–Madison to open Federal Statistical Research Data Center
Interdisciplinary research with the potential to inform policymaking will receive a huge boost Sept. 21 with the dedication of a new University of Wisconsin–Madison Federal Statistical Research Data Center, or FSRDC, on the UW campus.
The data enclave, the only such facility in the state, is a branch location of an existing FSRDC at the University of Minnesota, making Wisconsin part of a revolution in social science research in which growing access to individual records for economic and household censuses, linked to public administrative data, has the potential to significantly improve the evidence base on the effectiveness of public policies and programs.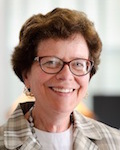 Rebecca Blank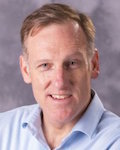 Brent Hueth
The effort epitomizes the UW's commitment to the Wisconsin Idea of producing academic research knowledge that informs a broad range of real-world challenges. The new Madison FSRDC will enable researchers to conduct new and deeper analyses of, for example, the effectiveness of public programs for helping low-income families become economically self-sufficient, the best methods for helping first-generation college students succeed in school and complete a degree, drivers of new business startups, and the effect of state and federal fiscal policy on macroeconomic performance.
The facility, located on the third floor of the Sewell Social Sciences Building, equips UW–Madison students, faculty and research staff with an essential research tool for a major research university that also will serve the entire state. Before the Madison FSRDC, researchers had to travel to Minneapolis or Chicago to obtain secure access to federal data now available here.
UW-Madison Chancellor Rebecca Blank says the work done at the FSRDC will yield new insights that can help our national and state leaders make the best possible decisions about how and where to invest public resources.
"Research in a Census RDC is to social science research what the cadaver is to human anatomy, or the Hubble Telescope to astronomy."
Brent Hueth
"These FSRDCs are all about providing more data and better data. To a social scientist like myself, that's about the most exciting thing you can make happen," Blank says.
A Census RDC equips researchers with access to data about individuals across a range of areas, including employment and employers; income, public program use, and education level; and information about business formation and ongoing operations. At the same time, it protects individual, business and family confidentiality with state-of-the-art tools. The RDC is analogous in some ways to the research library of the last century in its importance to scholarship and evidence-based policymaking.
"Research in a Census RDC is to social science research what the cadaver is to human anatomy, or the Hubble Telescope to astronomy. It's a place where researchers can really see what's going on inside households and firms over a long-term period, which provides tremendous new opportunities for developing a better understanding of the ways in which place, family, public policy and the economy affect life outcomes," says FSRDC Director Brent Hueth.
Created in a partnership between UW–Madison and the FSRDC Network, the center also offers great potential for interdisciplinary research. Participating faculty represent six colleges and schools on campus: Agricultural and Life Sciences, Business, Education, Human Ecology, Letters & Science, and Medicine and Public Health.
The FSRDC will serve researchers at UW–Madison, UW-Milwaukee, Wisconsin state government departments, and the state's rapidly expanding network of social science researchers around the country who are accessing confidential microdata to work toward making the world a better place for everyone.
—Deborah Johnson