Photo gallery UW–Madison honors outstanding community-university partnerships
A joint effort to strengthen communities in rural Green County, a collaboration to reduce cancer among black women and a partnership to improve health literacy are among the winners of the 2019 Community-University Partnership Awards, presented by Chancellor Rebecca Blank on June 26 at Olin House. 
 The awards recognize the work of individuals and organizations across Wisconsin that partner with UW–Madison faculty, staff, and students to address pressing public issues. Started under the leadership of LaMarr Billups, a respected community leader at UW–Madison, the awards offer an opportunity to thank community partners and highlight exemplary efforts that get to the heart of the Wisconsin Idea: collaborative efforts to transform campus and communities for the public good. 
 Seven partnerships and one individual were honored with awards, which are organized by UW–Madison's Office of Community Relations, with support from the Community Partnerships and Outreach (CPO) Staff Network, the Morgridge Center for Public Service and the Office of the Chancellor.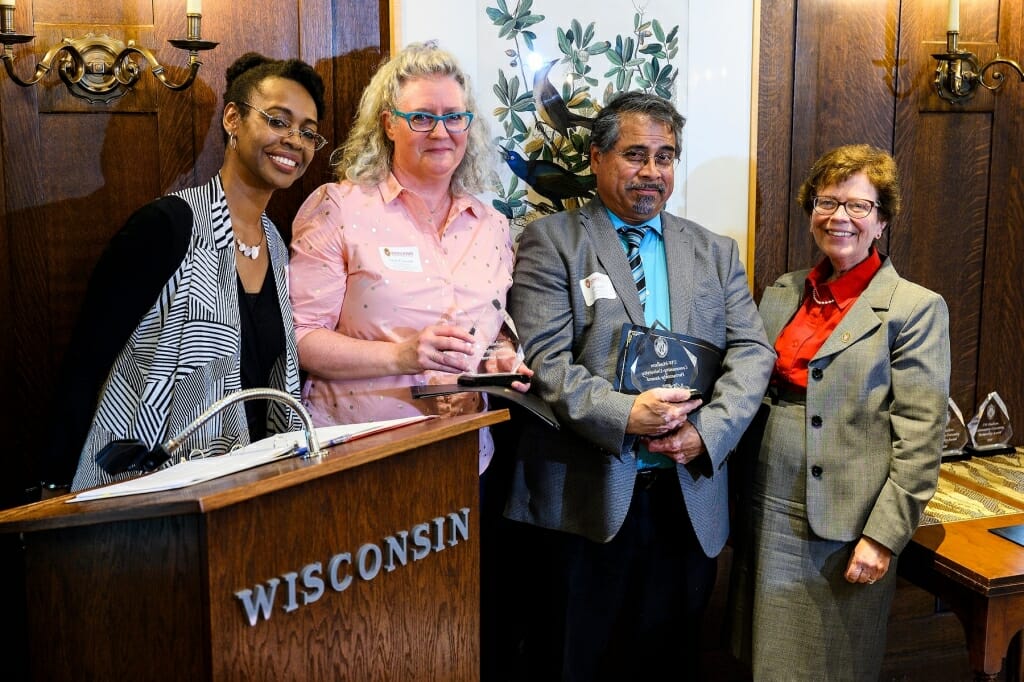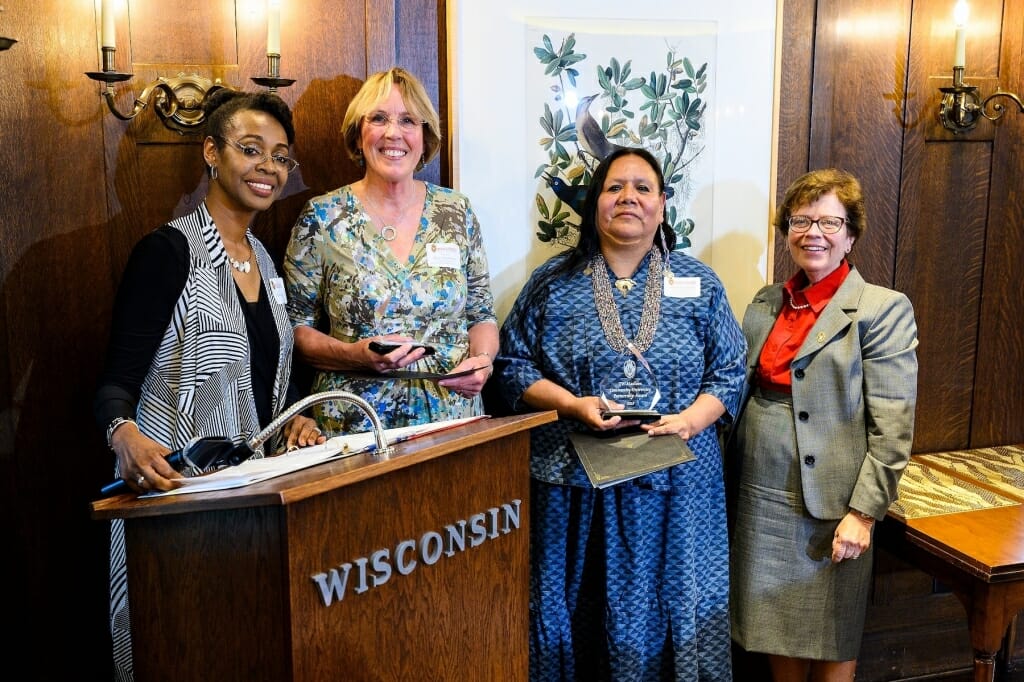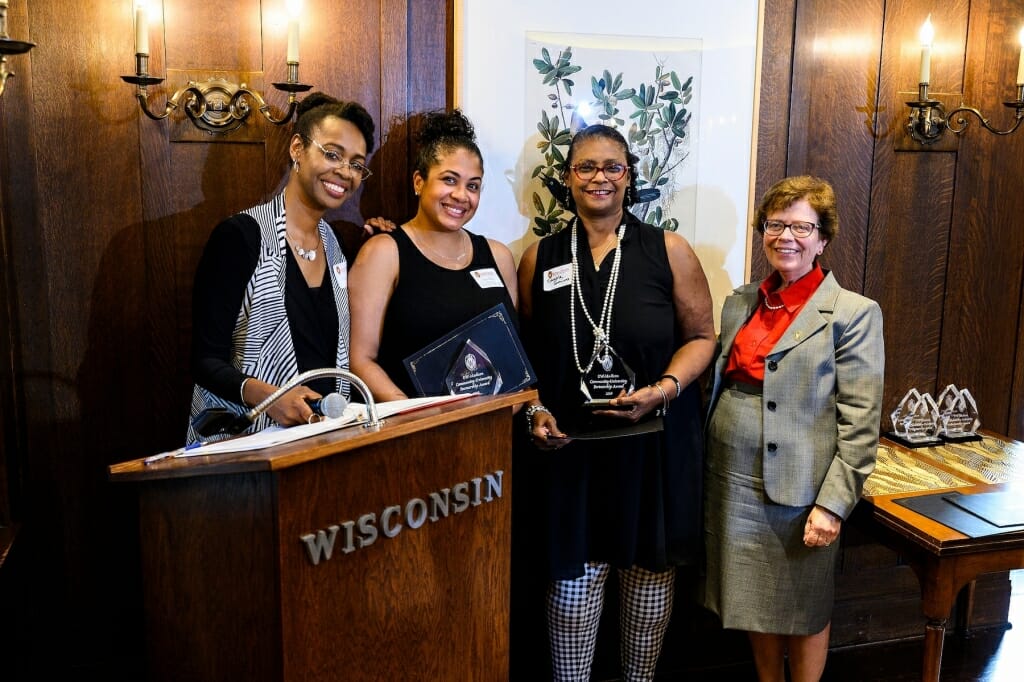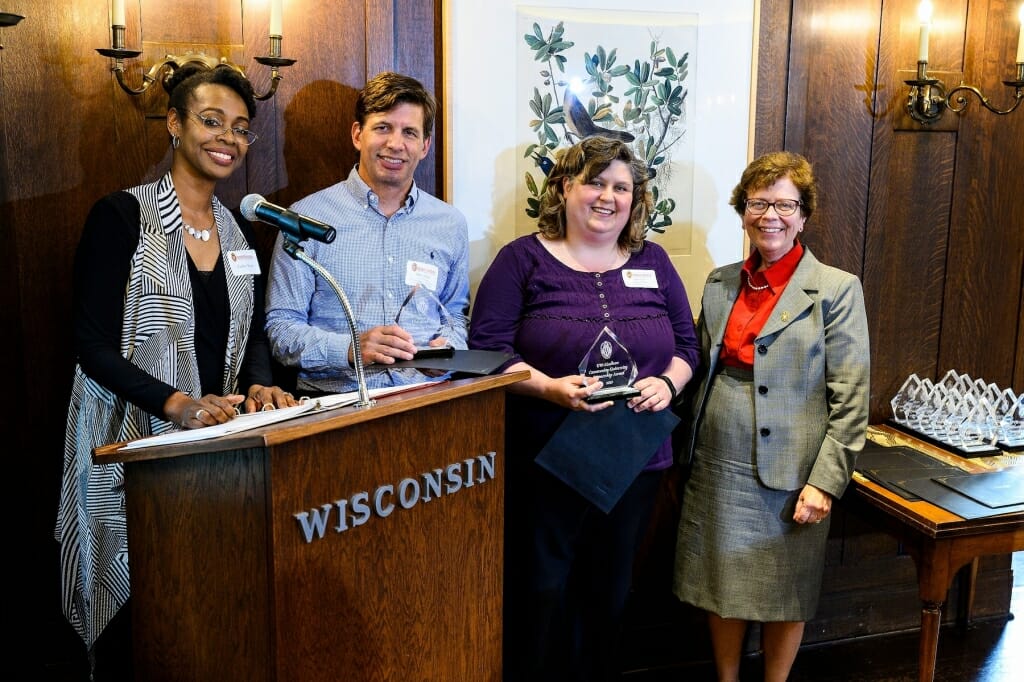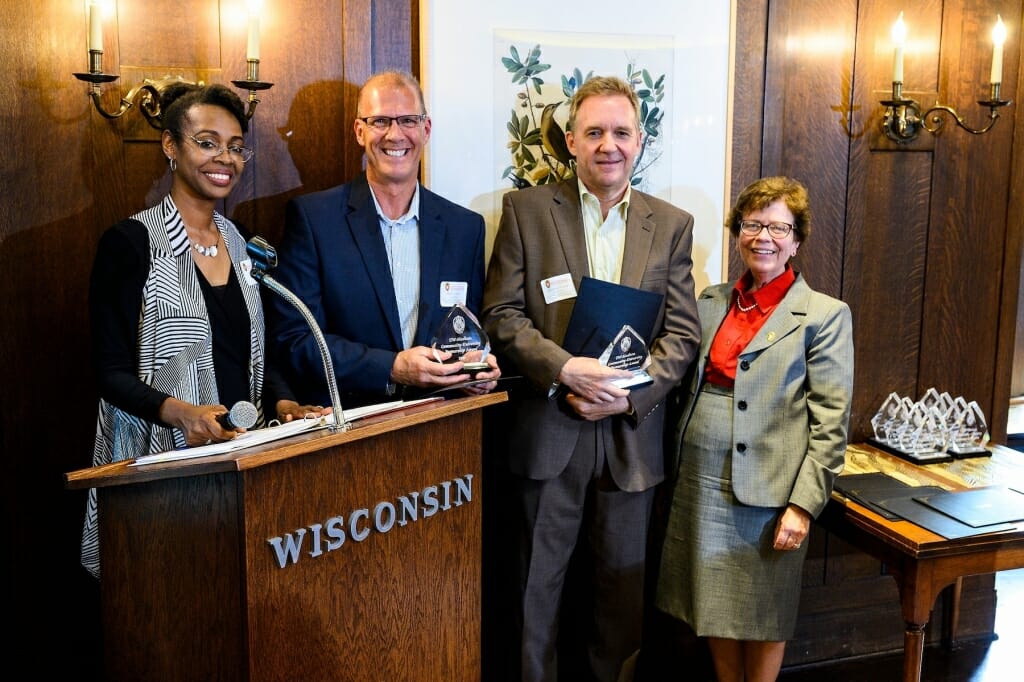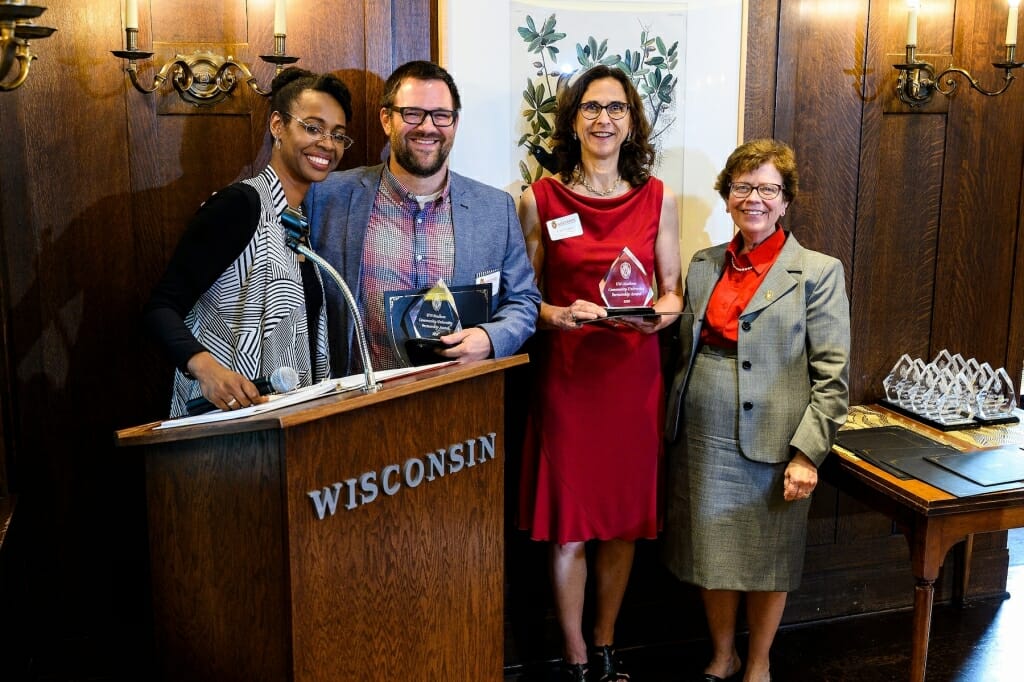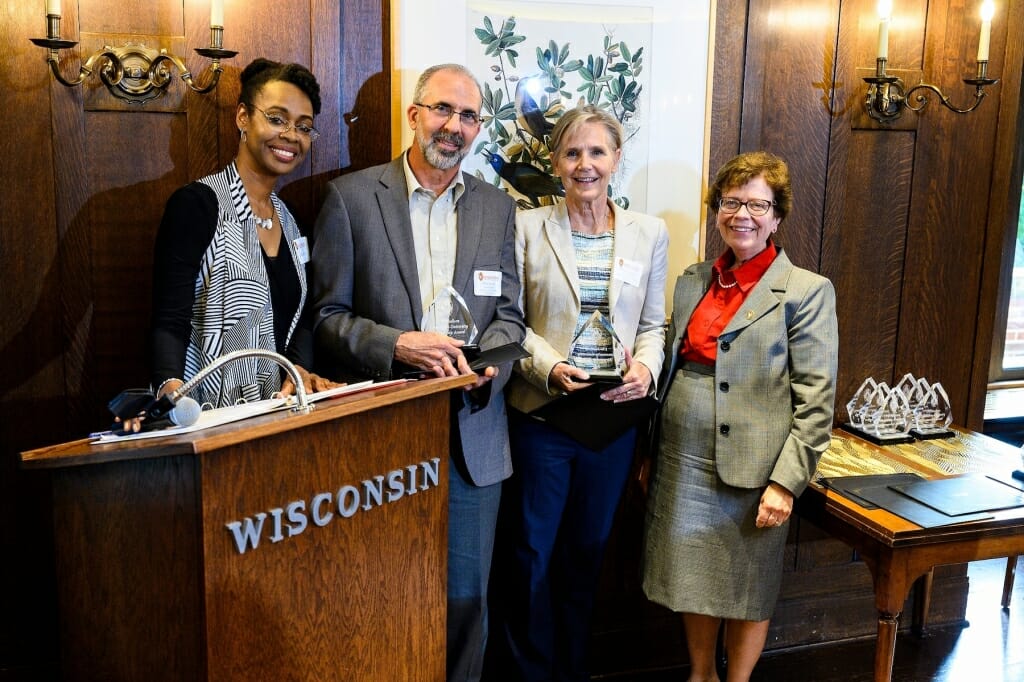 The honorees are: 
 Gloria Ladson-Billings, LaMarr Billups Community-University Engagement Award Recipient: Gloria Ladson-Billings is professor emerita and the former Kellner Family Distinguished Professor of Urban Education in the Department of Curriculum and Instruction at UW–Madison.  For more than 26 years, she has been a mentor and an inspiration to students of all levels. Her research examines the practices of teachers who are successful with African American students, and the applications of critical race theory to education. Her insights have won numerous scholarly awards and have engaged a generation of educators about the importance of recognizing and building on students' cultures in the classroom. 
Advancing Health Equity Through Education and Research: The United Community Center and UW School of Medicine and Public Health (SMPH): The United Community Center and SMPH work together to share education, research, and programmatic innovations to improve the health and well-being of Milwaukee's Latino communities. Their collaborative work includes the creation of community advisory boards, workforce training and more.   
 Earth Partnership: Indigenous Art & Sciences: UW-Madison's Earth Partnership Indigenous Arts and Sciences initiative collaborates with the Bad River, Red Cliff, Lac Courte Oreilles, Lac du Flambeau, and Ho-Chunk Nations to bring Native communities and educators together around environmental science and land and water stewardship. By expanding culturally-relevant instruction within communities, the initiative is engaging Native youth through service-learning, career training and enhanced environmental education. 
 Empower Me Wellness Project: The partnership between the Madison-based Foundation for Black Women's Wellness and the UW Carbone Cancer Center Cancer Health Disparities Initiative aims to drive community-based solutions to black women's health disparities. Through research, extensive community outreach and education, the partnership is centered on reducing the cancer burden for black women in Dane County and the region. 
 Engagement and Education to Support Student Voting: This partnership between the Madison City Clerk's Office, Associated Students of Madison, the Morgridge Center for Public Service, University Communications and a number of other campus units ensured that thousands of UW–Madison students were educated and engaged during the 2018 elections. 
 Uncovering and Discovering Geographical Meaning in Wisconsin's Rural Landscapes: Outreach and Educational Programming by the State Cartographer's Office and the Public Land Survey System Work Group: The Wisconsin State Cartographer's Office at UW–Madison partnered with individuals and organizations across the state to update the Public Land Survey System (PLSS), which has served as the underlying structure for land tenure and property rights in the state since the 1830s. Their work has increased appreciation for the importance of investing in the PLSS, with many counties now devoting resources to modernizing the network. 
 UniverCity Year: UniverCity Year partnered with the Green County Development Corporation to address a host of community challenges and projects. By matching UW faculty and students with areas of community need, the partnerships are producing tangible benefits and making a lasting difference throughout Green County. 
 Enhancing Health Literacy in a Wisconsin Literacy Coalition: For more than 15 years, the staff at Wisconsin Literacy Inc. and UW-Madison Professor Paul Smith have collaborated to improve health literacy across the state. In research, outreach and projects, the partnership has shared best practices and effected positive change for public health in Wisconsin and beyond. 
 Learn more about the Community-University Partnership Awards at communityrelations.wisc.edu/partnership-awards.  
See more photo stories