Three UW-Madison professors garner American Chemical Society honors
The American Chemical Society (ACS) has honored three UW–Madison professors with prestigious awards for excellence in research.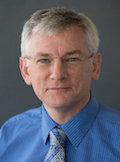 Abbott
Nicholas Abbott, John T. and Magdalen L. Sobota Professor of Chemical and Biological Engineering, was awarded the ACS Award in Colloid and Surface Chemistry for his work with colloidal and interfacial phenomena involving liquid crystals, including new designs of stimuli-responsive soft materials.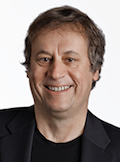 Raines
Ronald Raines, Henry Lardy Professor of Biochemistry, Linus Pauling Professor of Chemical Biology, and professor of chemistry, was awarded the Ralph F. Hirschmann Award in Peptide Chemistry for revealing that a previously unappreciated force — the n-to-pi* interaction — stabilizes all proteins and helps to create hyper-stable and human-scale synthetic collagens for wound treatment and other applications.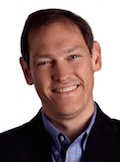 Stahl
Shannon Stahl, professor of chemistry, was awarded the ACS Award for Affordable Green Chemistry, along with collaborators Martin Johnson and Joseph Martinelli of Eli Lilly and Company, for efforts to utilize environmentally friendly aerobic oxidations in commercial pharmaceutical development and manufacturing processes.
The three professors will be recognized during a ceremony at the 251st ACS National Meeting in San Diego, on March 15.
Founded in 1876, ACS is the largest scientific society in the world, with more than 158,000 members. The society works to demonstrate the value of chemistry to society and to support professional scientists in the fields of chemistry and chemical engineering.