Mnookie Dough: The tasty icing on the investiture celebration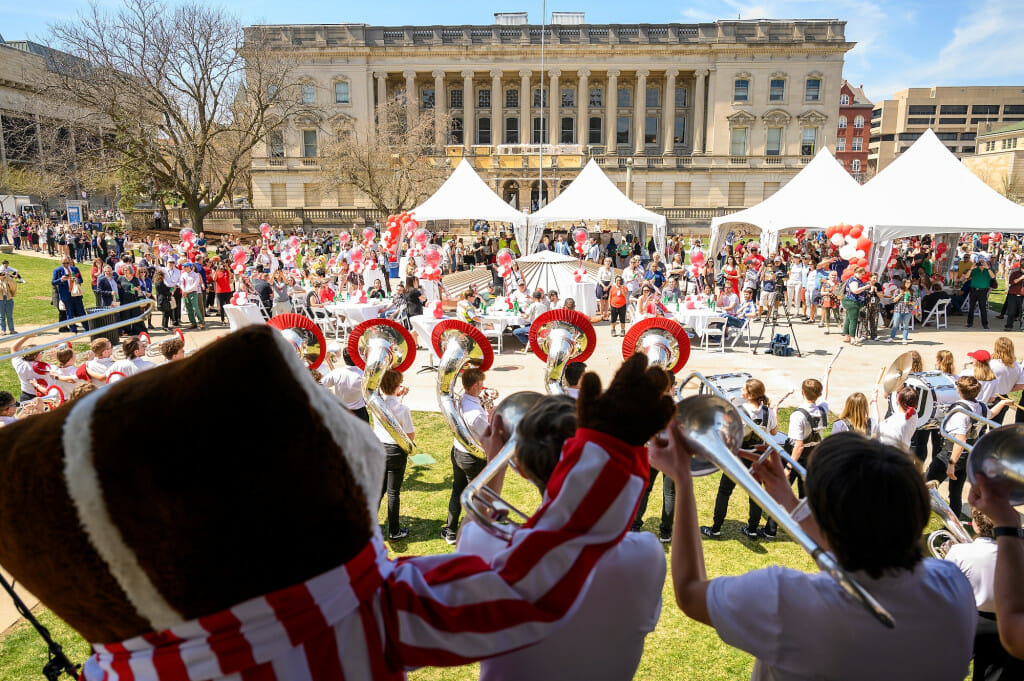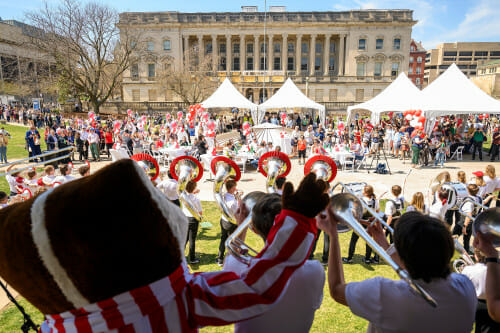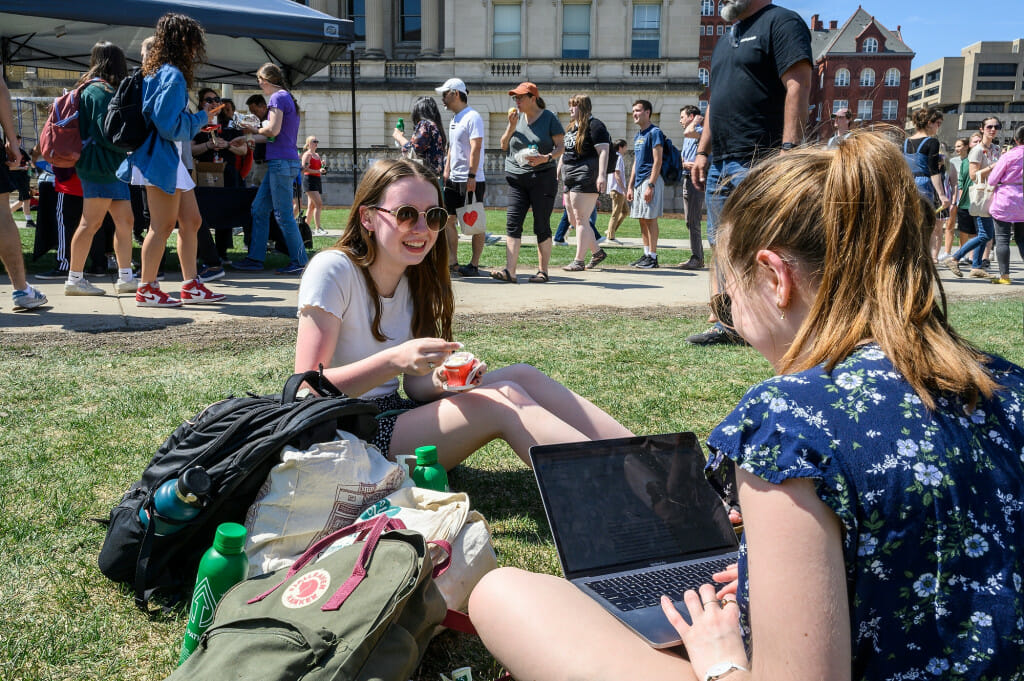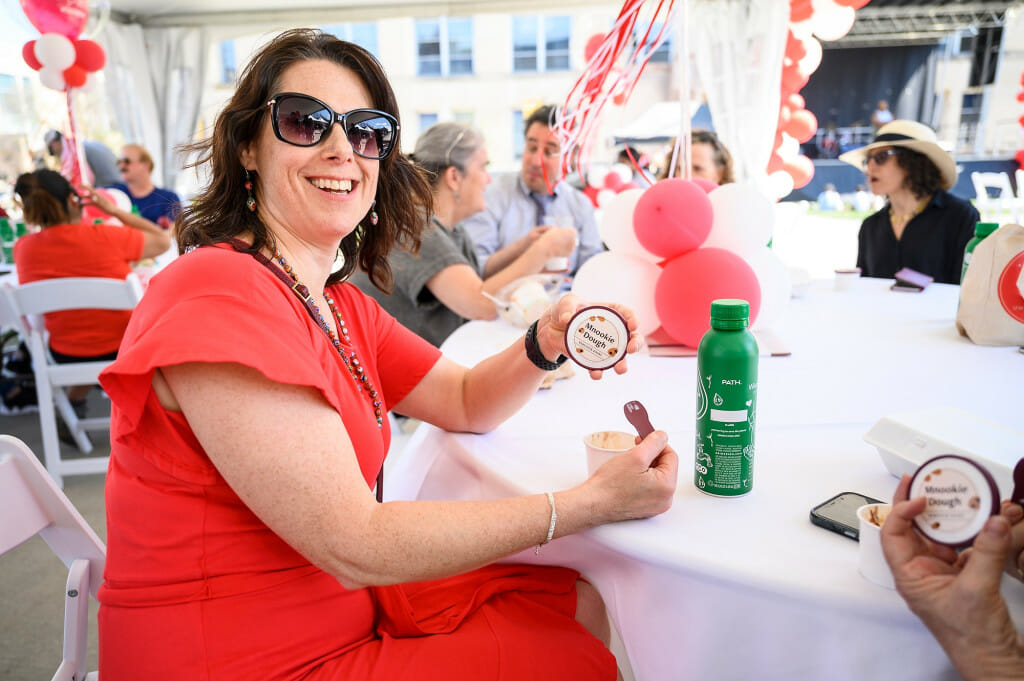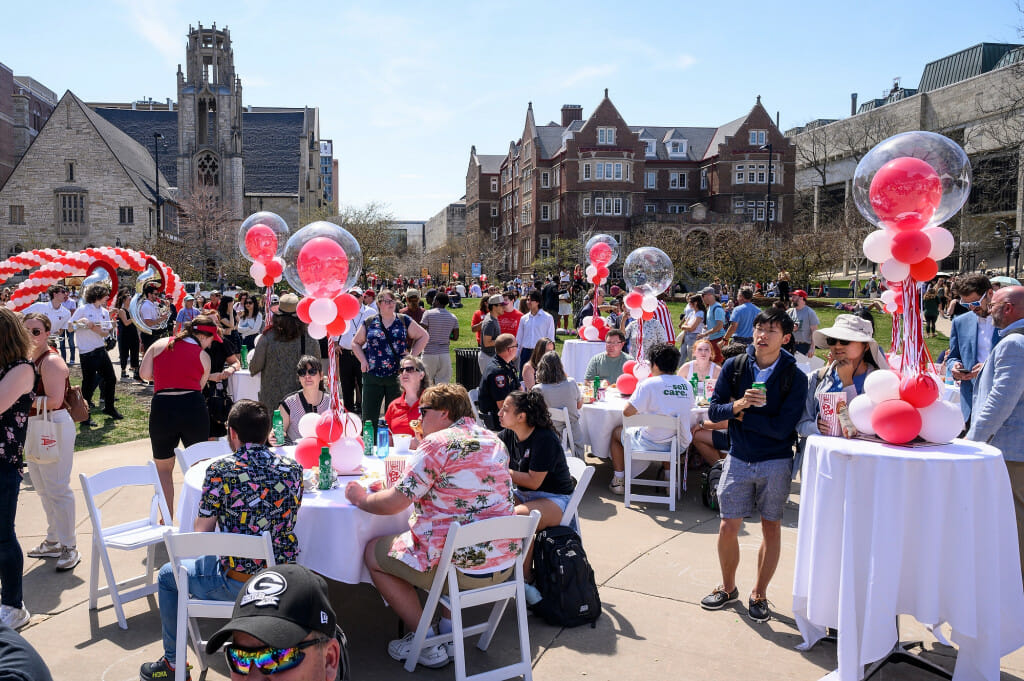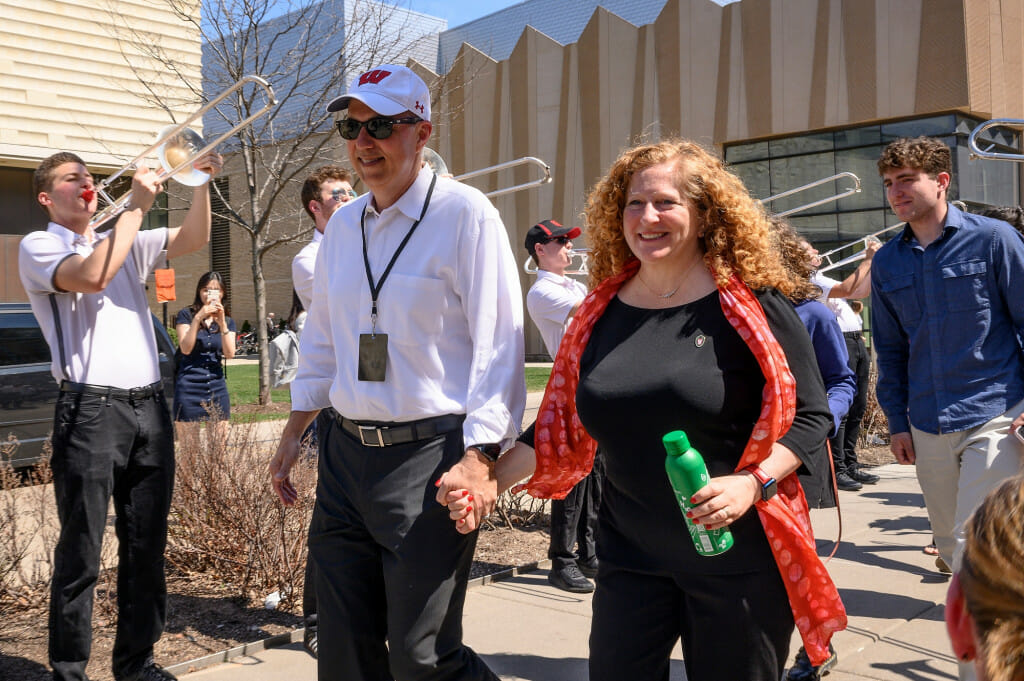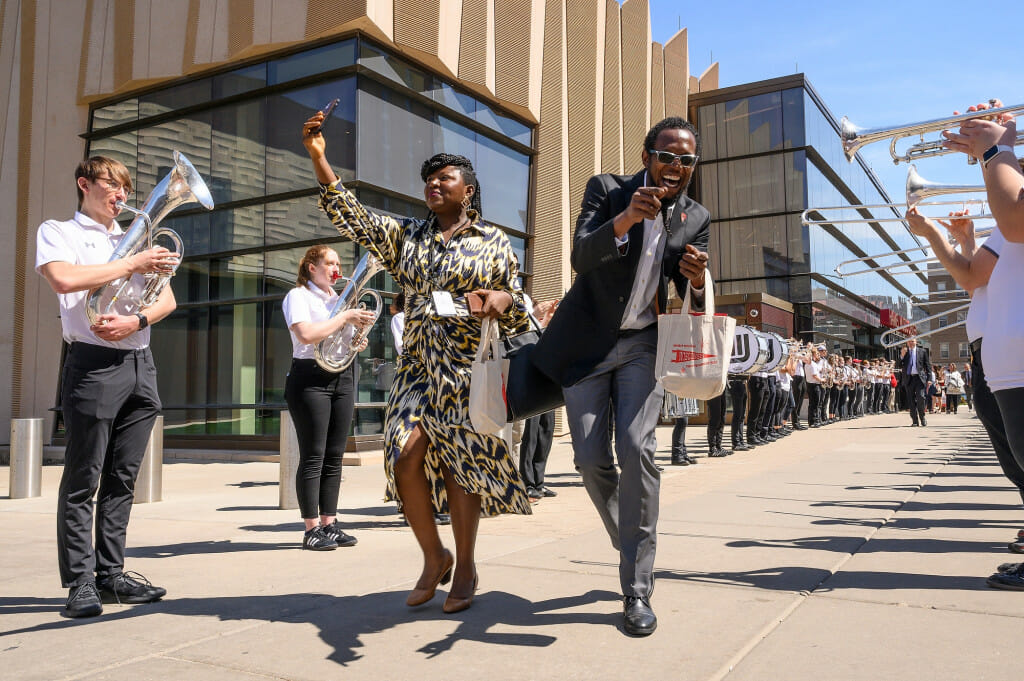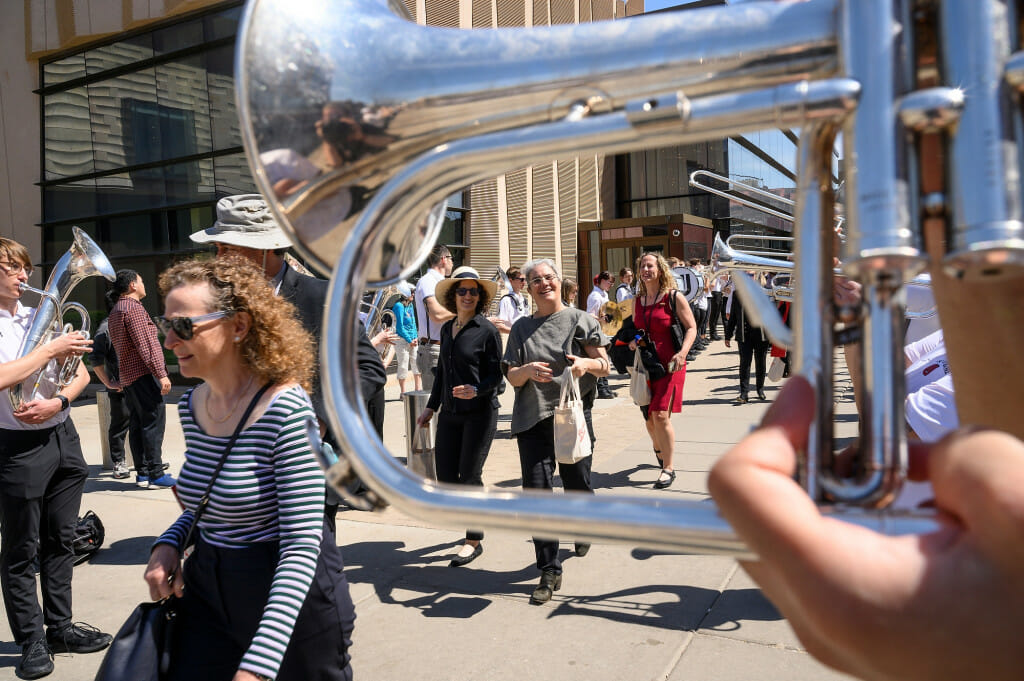 On Friday afternoon, students, faculty, alumni and Badgers of all kinds lined up on Library Mall in anticipation of the reveal — and first taste — of Babcock Hall Dairy Plant's newest ice cream flavor: Mnookie Dough.
The flavor was created to celebrate the investiture of Chancellor Jennifer Mnookin and welcome her as the university's 30th leader. Scott Rankin, professor and chair of Food Sciences in the College of Agricultural and Life Sciences, introduced the new ice cream at the Campus Community Picnic that followed the morning's investiture ceremony.
"I'm here today to announce a newer tradition related to Babcock ice cream – a flavor named in honor of the Chancellor," Rankin said.  "It is my great pleasure to unveil our newest flavor – Mnookie Dough. It is vanilla ice cream with a fudge and caramel swirl with chocolate cookie pieces included."
One thousand cups of Mnookie Dough were handed out to excited picnic attendees throughout the event.
"This is fire, I love cookie dough!" said Trisha Nandakumar, a sophomore studying Biology and Latin at UW–Madison "It's a good combo of everything."
Fellow sophomore Emily Nelson agreed, adding that she loved the creative play on Mnookin's name.
After standing in the sun on the warm April day, students like Justin Edwards and Wynne Allen were excited by how balanced and refreshing the ribbons of chocolate fudge made the ice cream.
"It's not overly chocolatey, it just elevates the cookie dough," said Allen, also a sophomore at UW–Madison.
Mnookie Dough is also the first product made in the newly renovated Babcock Hall Dairy Plant, which held its grand opening this week and hosted a public open house on Friday, April 14 from 2 to 4 p.m.
Mnookin said that cookie dough is one of her favorite ice cream flavors, and she liked that the name played off her last name. She's the third chancellor to have an ice cream named after her. Bec-Key Lime Pie was named for the late Chancellor Rebecca Blank in 2013 and Chancellor Biddy Martin's flavor, Strawbiddy Swirl, was created in 2008.
Wrapping up a week of events related to Mnookin's investiture, the picnic was a lively campus celebration complete with free food, live music performances and poetry readings from students.
"I feel so grateful to be here and Mnookie Dough is the metaphoric icing on the cake — the cookie dough in the ice cream!" said Chancellor Mnookin.
Whether you missed the first chance to grab a scoop of your own or just can't wait to have some again, Mnookie Dough will be available Saturday, April 15, at campus' Daily Scoop locations and Babcock Dairy Store while supplies last.