Photo gallery At investiture, new chancellor commits to making a difference
On Friday, April 14, an investiture ceremony installed Chancellor Jennifer L. Mnookin as the 30th leader of the University of Wisconsin–Madison. The event included poetry evoking campus life, music, humorous stories and advice from former chancellors and deep praise from Mnookin's colleagues. The highlight of the ceremony came when UW Regents President Karen Walsh placed the medallion on Mnookin, formally installing her as chancellor.
"I feel enormously grateful to be here, but this day and this celebration are really not about me. They're about us, and a university grown from a deep-rooted commitment to making a genuine and positive difference across Wisconsin, our country, and the globe," Mnookin told the audience of about 400 who filled the concert hall at Hamel Music Center.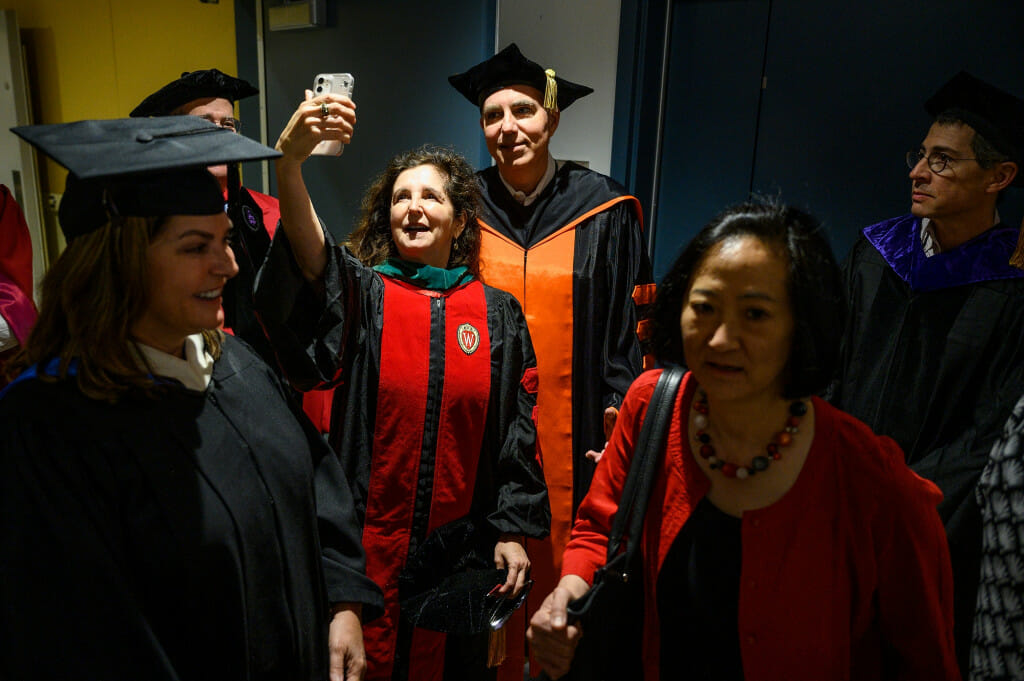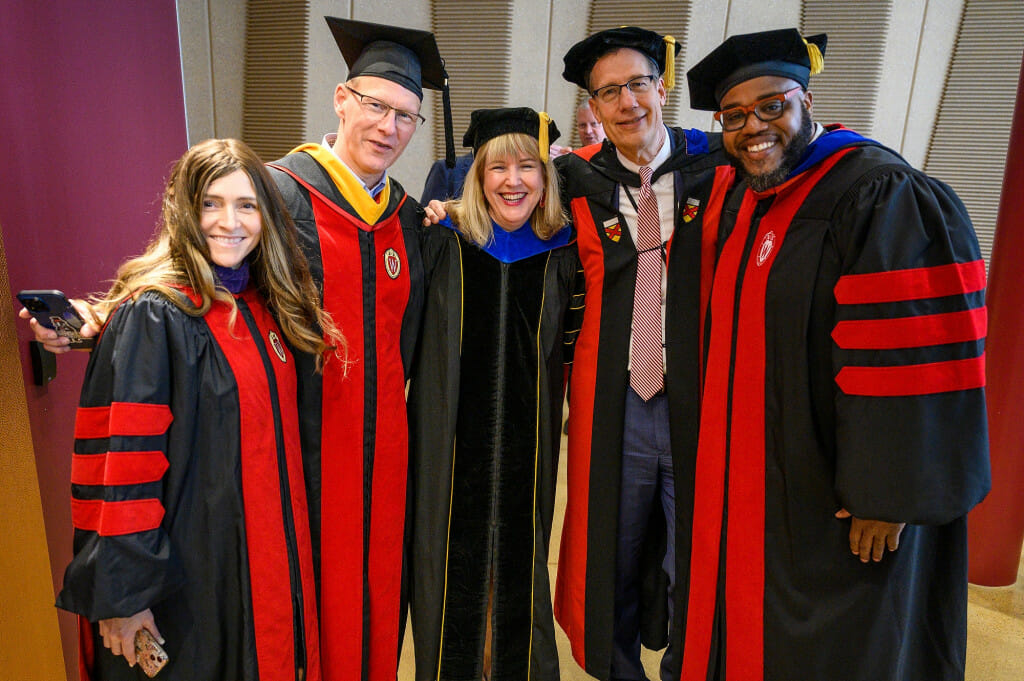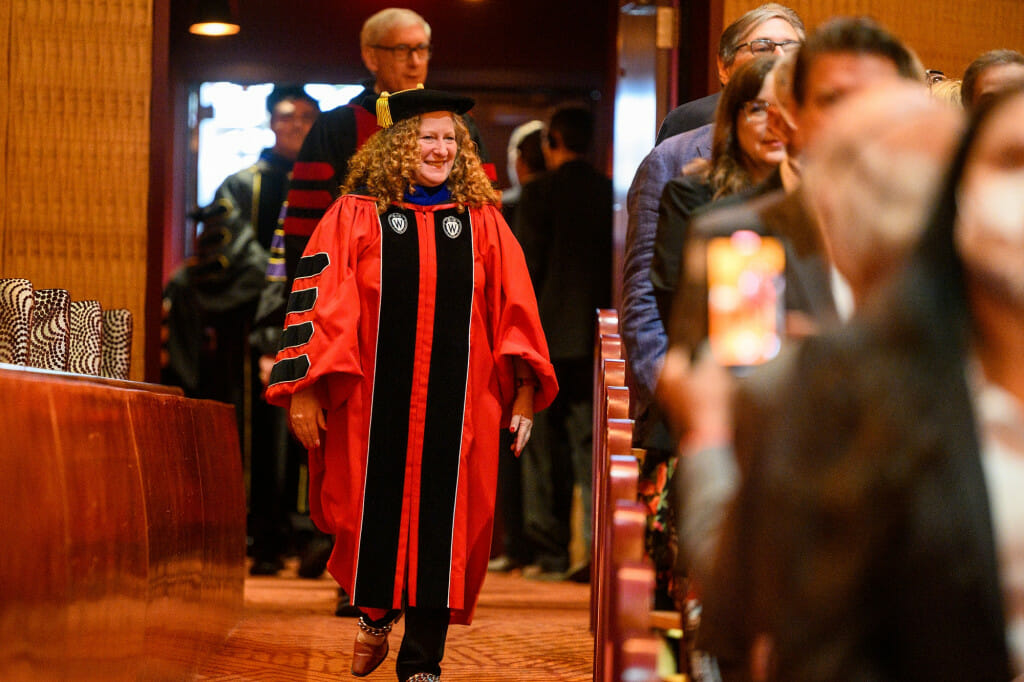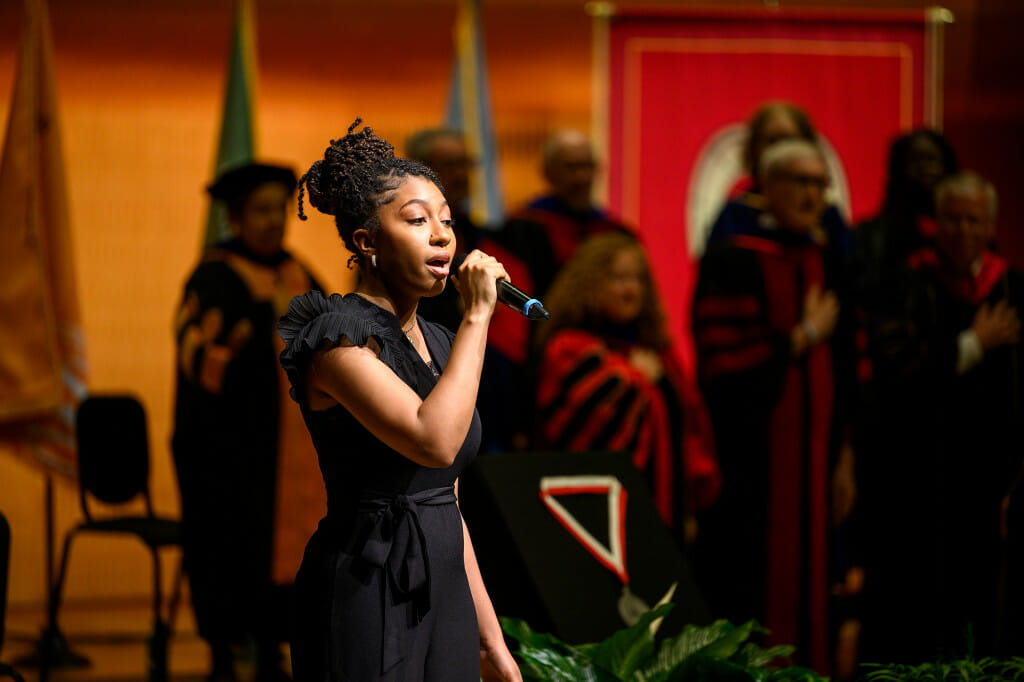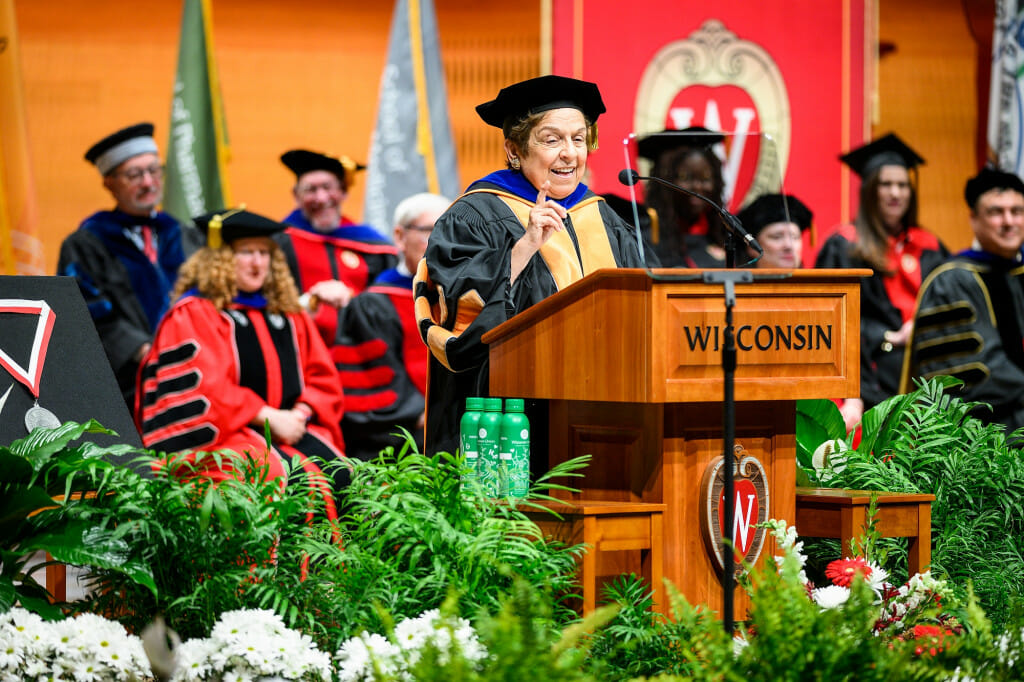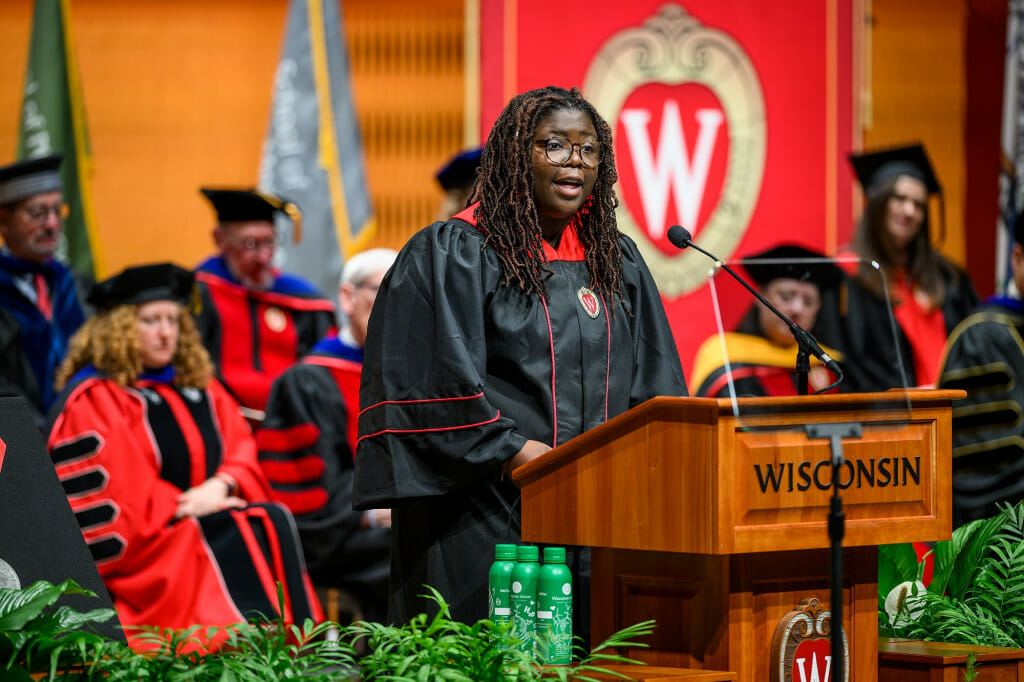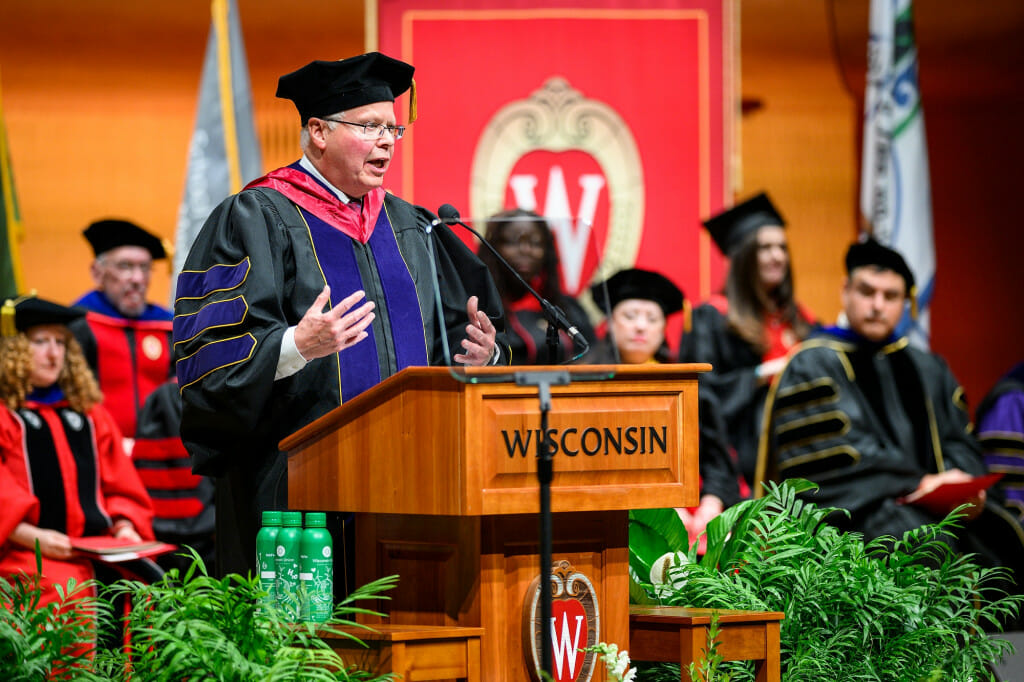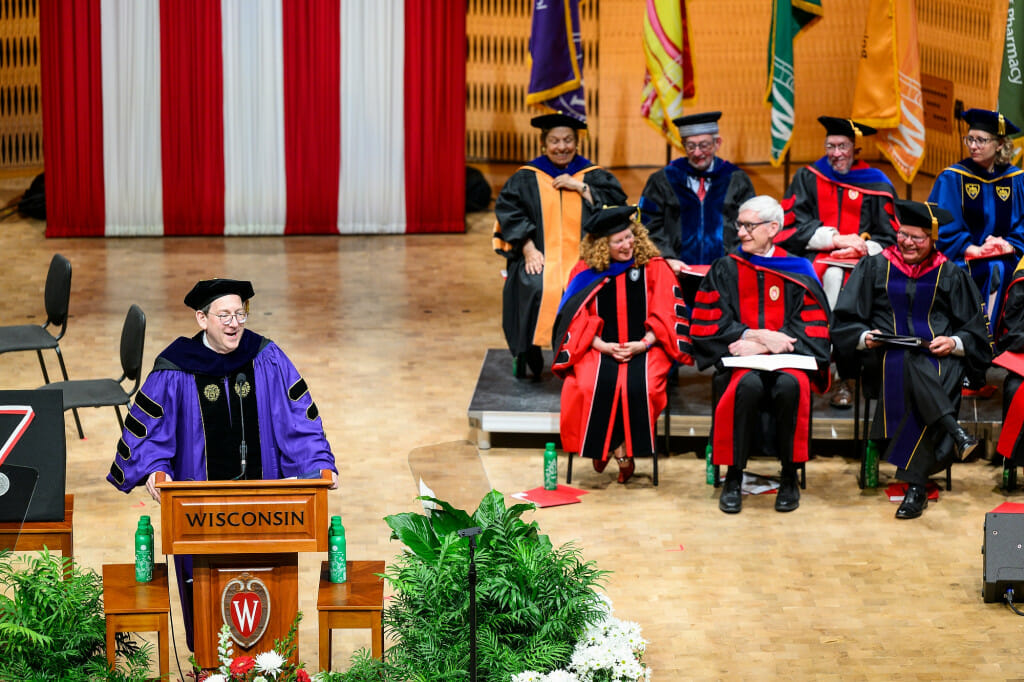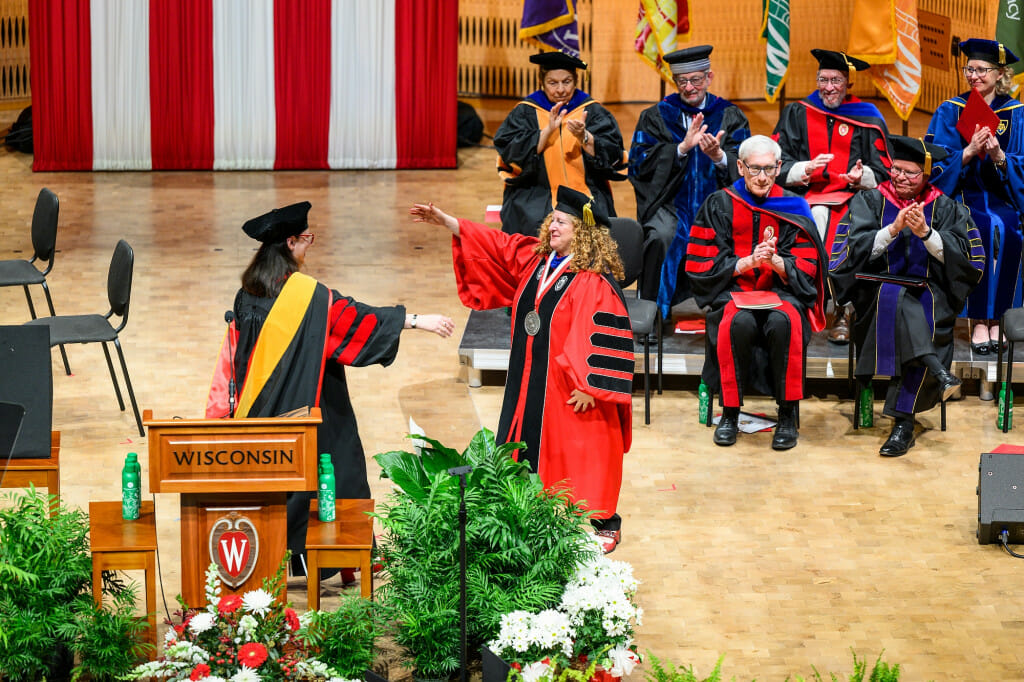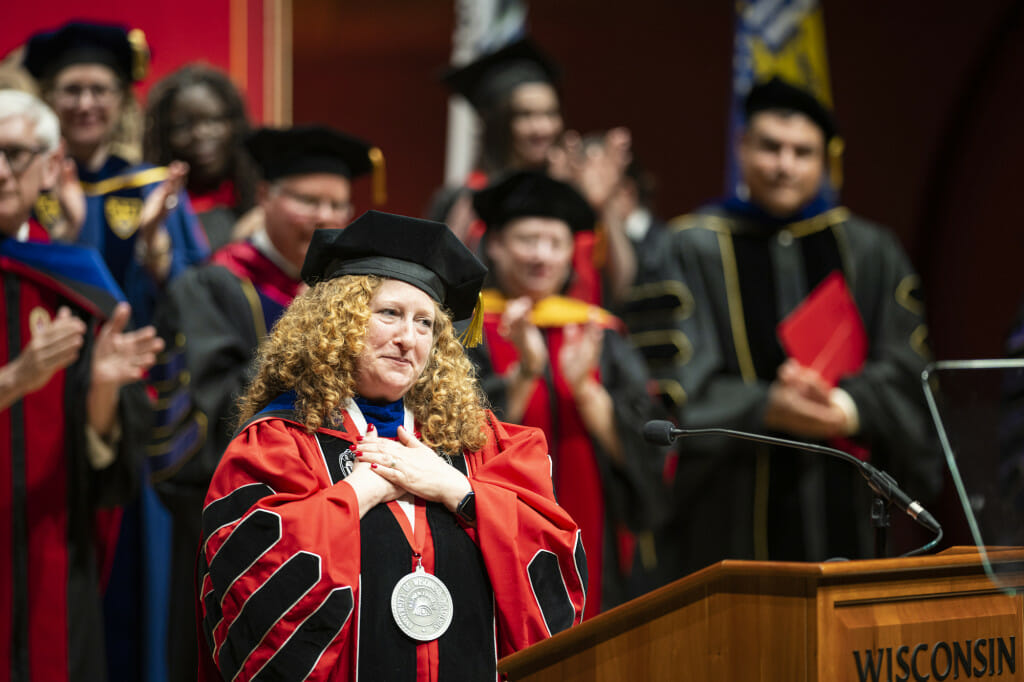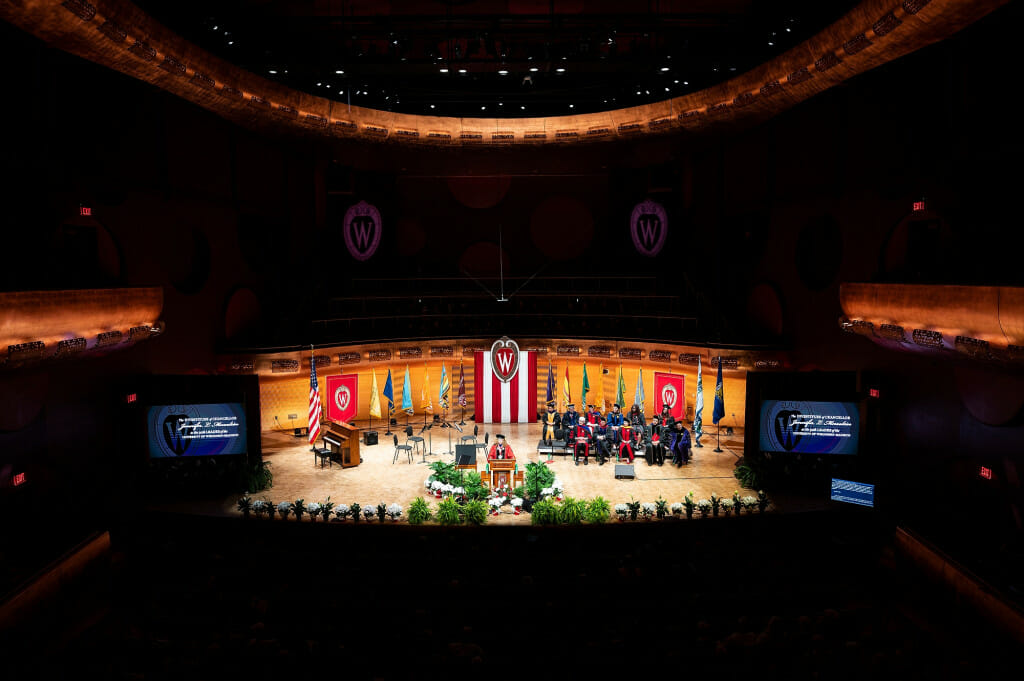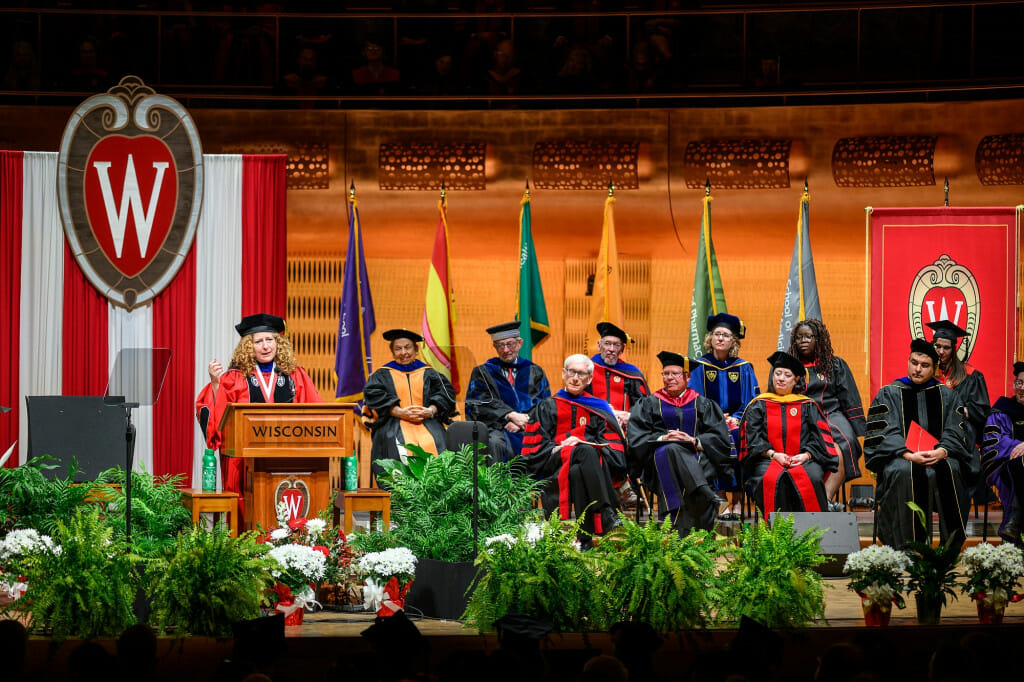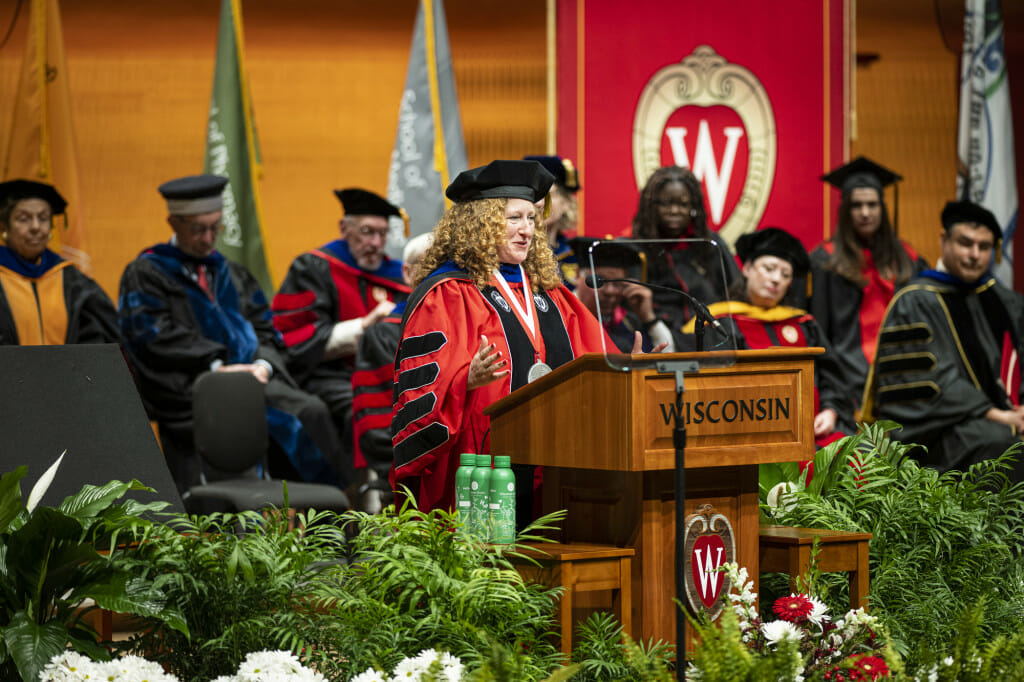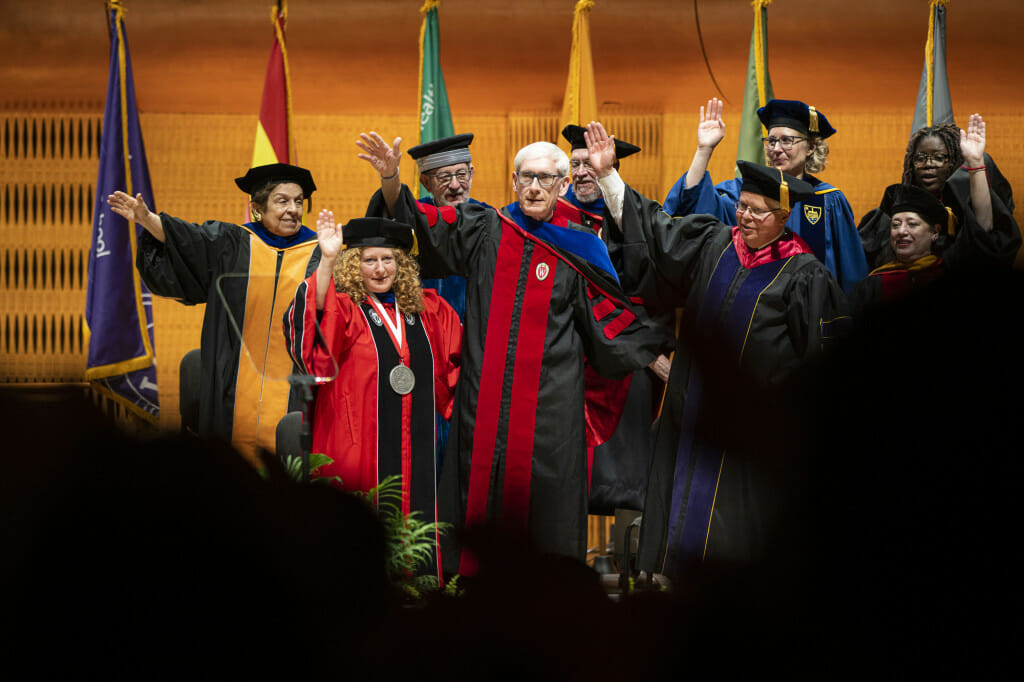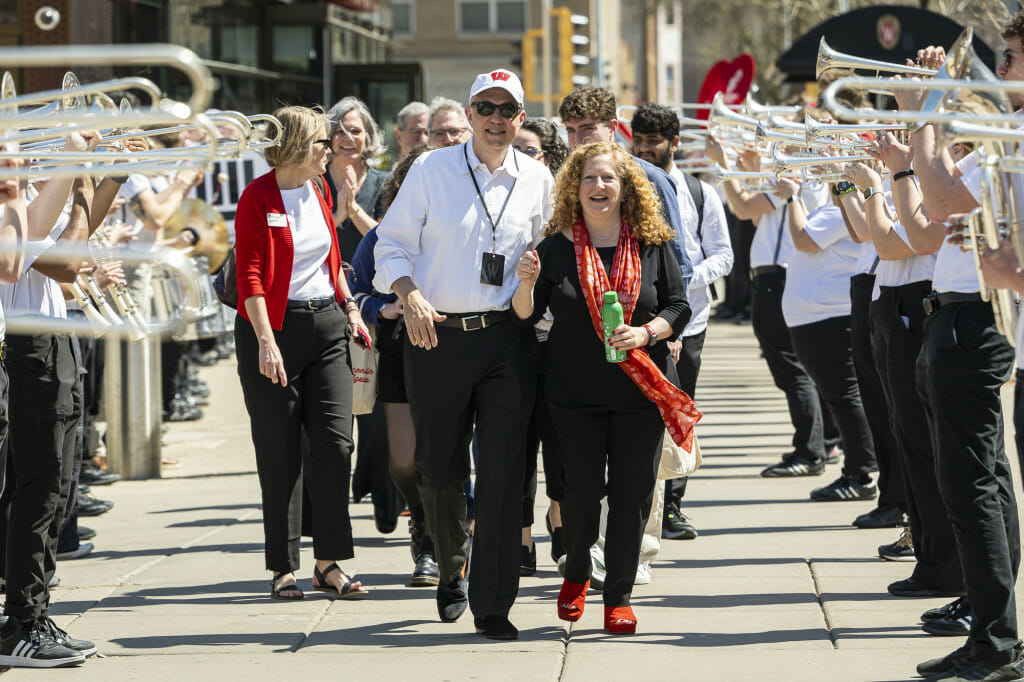 See more photo stories