Committee seeks applicants for new finance position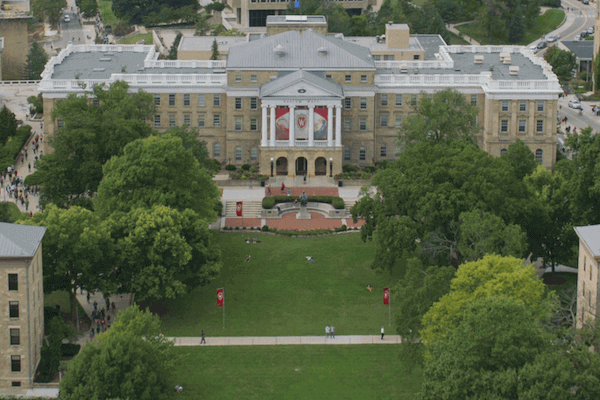 The University of Wisconsin–Madison is seeking applications and nominations for the position of associate vice chancellor for finance.
An 11-member committee of faculty, staff and students will conduct a search for candidates for the position and recommend finalists to Vice Chancellor for Finance and Administration Laurent Heller. Wayne Guthrie, UW–Madison's chief human resources officer, is serving as chair of the search and screen committee.
Heller says the new position is needed at a time when UW–Madison faces increasing demands and greater complexity in the financial area. The associate vice chancellor will help senior leadership in crafting a financial strategy for the campus and will serve as an important adviser to Chancellor Rebecca Blank, Heller, and other campus leaders.
"We find ourselves at a moment of significant challenges and opportunities in the financial model for the university," Heller says. "This position will bring additional bandwidth and experience to bear on these critical functions."
A complete position description is available online. Applications are due March 1.
The associate vice chancellor for finance will be responsible for financial management, planning and stewardship of UW–Madison and its $3 billion operating budget. The person in the new position will be responsible for a wide range of campus units, including the Campus Budget Office, Business Services (including Accounting Services) and Auxiliary Operations Analysis.
In addition to Guthrie, members of the search and screen committee include Mark Fedenia, associate professor of business; Mary Beth Roberts, assistant dean, College of Letters & Science; Todd Anderson, academic department manager, Department of History; Henry Galles, student: Angie Seitler, associate dean for business services, College of Agricultural and Life Sciences; Dan Langer, interim director of business services and controller; Donna Halleran, director of auxiliary operations analysis; Marianne Bird Bear, special assistant to the dean, International Division; Ashley Folcik, budget planner, Campus Budget Office; and Sean Nelson, vice president for finance, UW System.
The search firm Storbeck/Pimentel & Associates is assisting with the search process.
Applications, nominations and general inquiries should be submitted to Susan VanGilder and Kenna Boyd at UWMadisonFinance@storbecksearch.com.