Awards
The fellowship is awarded annually to early-career scientists whose research has led to new discoveries that improve people's lives and enhance our understanding of the universe.
Outreach
The new initiative gives students an impactful experiences and provides crucial support to employers during a time when budgets are stretched as a result of COVID-19.
Recent Sightings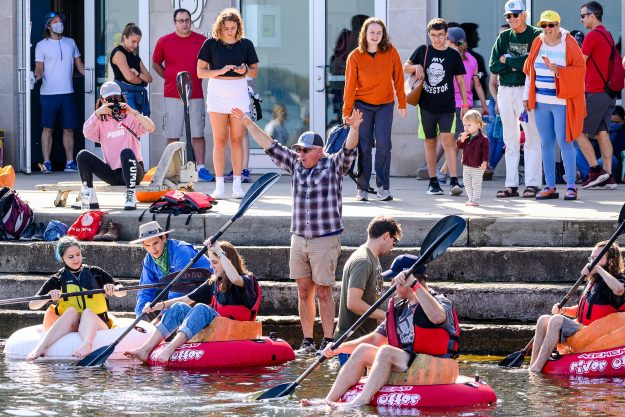 Photo by: Althea Dotzour
Featured Expert
Social security benefits will inrease by 5.9 percent beginning in 2022, according to the Social Security Administration. Timothy Smeeding, a… More
Experts Guide
Events calendar
October
19

ll giovane favoloso (Mario Martone, 2014)

7:00 pm, Room TBD--Please contact uwcineteca@gmail.com for updates

20

Sneak Preview Sale - best selection!

20

Author Rebecca Donner on her newest book about her aunt and resistance leader, Mildred Fish-Harnack
More events
In Memoriam
Professor Emeritus Willy Haeberli, a world-class experimental nuclear physicist, died Oct. 4. In addition to his scientific achievements, he taught physics classes for 49 years and developed the popular course "Physics in the Arts."
Financial aid
The initiative is one of the most powerful ways UW–Madison helps Wisconsin resident students from lower- to moderate-income families afford the state's flagship university.