Honors
Six UW–Madison researchers are among the 506 scientists, engineers and innovators honored in this year's awards from the American Association for the Advancement of Science.
Honors
Twelve faculty members have been chosen to receive this year's Distinguished Teaching Awards, an honor that annually recognizes some of UW–Madison's finest educators.
History
UW–Madison's Public History Project, set to conclude this summer, will continue and expand its work as a new, permanent entity to be called the Rebecca M. Blank Center for Campus History.
Recent Sightings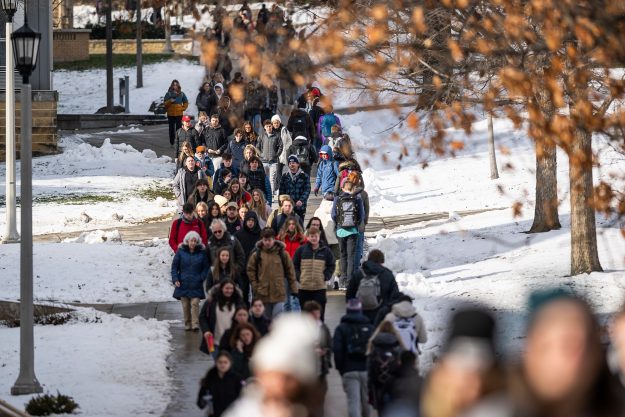 Photo by: Jeff Miller
Featured Expert
The Biden administration announced the upcoming termination of Covid-related national and public health emergencies. Ajay Sethi, a professor of population… More
Experts Guide
Events calendar
January
31

31

Culture • Food • Friends

4:30 pm, College Library, Rm 1250: 1st Floor Lounge

31

Our energy transition is a time of adaption and transformation, and the disability community holds immense wisdom on living in, and with, change. Join us for a panel discussion exploring the intersections energy, disability, and climate justice.
More events
Research
UW's Center for Healthy Minds has found that COVID-19's upheaval of K-12 schooling took its toll on educators and staff, but a meditation app showed promise for relieving symptoms of anxiety and depression.
Research
UW researchers have found a way to move gene therapies through the blood-brain barrier, a crucial step for brain-wide CRISPR treatments of disorders like Alzheimer's and Parkinson's disease.
Education
Thanks to new funding from the National Endowment for the Humanities, an interdisciplinary group of UW–Madison faculty, staff and graduate students will be able to help teach the history of land taken from tribal nations to benefit land-grant universities.