Fickell
Wisconsin Director of Athletics Chris McIntosh announced the hiring of Luke Fickell as UW's head football coach. The consensus 2021 National Coach of the Year becomes the 31st head coach in program history.
Limnology
Phosphorus is only one part of the algae bloom recipe, research shows. Other key factors at play are calm winds, warm surface waters and a low abundance of tiny crustaceans called zooplankton.
Student honors
Sarah Almutawa's independent research project involves using the genome editing tool known as CRISPR to study blood oxidation and fin regeneration in zebrafish.
Recent Sightings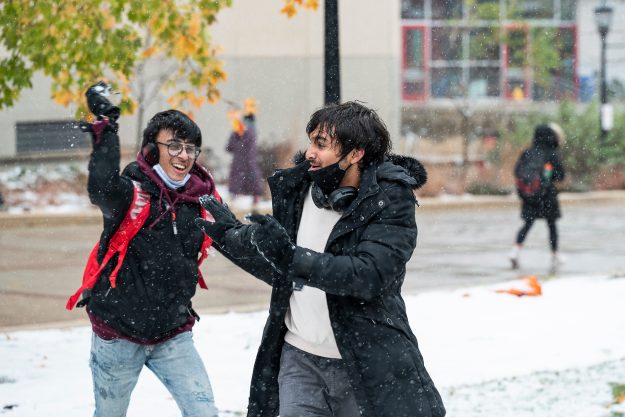 Photo by: Colton Mansavage
Featured Expert
Jason Lopez is an assistant professor of Communication Arts and an expert on athlete activism and sports gaming. Lopez can discuss… More
Experts Guide
Events calendar
November
December
1

Building Your IT Leadership Toolkit

1

1
More events
Research
The approach relies on hydrogels or patches, depending on the location and type of the tumor, to deliver a suite of therapeutics that turbocharge the body's immune response to cancer cells.
Outreach
Steve Ackerman and Jonathan Martin open up about their favorite seasons, why forecasts have become so much more accurate and what kind of winter we can expect.
Research
Researchers found that several factors have a major influence on where and how long harmful PFAS chemicals stay locked in the ground before flowing below the water table. T