WARF board speaks out on proposed fetal tissue ban
The Board of Trustees of the Wisconsin Alumni Research Foundation (WARF) today announced unanimous opposition to a state legislative proposal to ban the use of fetal tissue in scientific research.
WARF is the private, nonprofit foundation that patents and commercializes campus inventions and provides grants to the University of Wisconsin–Madison to advance groundbreaking research and graduate education.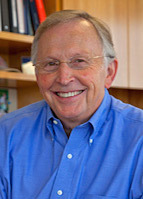 Carl Gulbrandsen
"As an organization that is committed to supporting research that leads to therapies and cures for deadly and debilitating diseases, we stand opposed to any legislation that would criminalize use of fetal tissue in research," says Carl Gulbrandsen, managing director of WARF. "We are an organization committed to advancing discoveries that improve the health of people across Wisconsin and the world. The WARF Board believes the chilling effect this measure would have on current and future research would be devastating."
In taking this position, the WARF Board recognized that more than 100 UW–Madison labs use cell lines derived from fetal tissue for research purposes, while other researchers at UW–Madison and around the state use fetal tissue to study illnesses and conditions such as asthma, cancer, diabetes, heart failure, Alzheimer's disease and Parkinson's disease. The board also believes the legislation would impede the university's ability to attract and retain researchers and students and would be harmful to the growing biotech industry in Wisconsin. In its discussion on the matter, the board indicated its hope the UW Board of Regents will take a similar position to oppose legislation that makes research by university faculty, staff and students a potential felony.
"Our board joins other business leaders, including the Wisconsin Technology Council and Wisconsin Manufacturers & Commerce, who recently articulated their organizational opposition to the proposed ban of fetal tissue in research," said Gulbrandsen. "We view this bill as bad for Wisconsin's economy and devastating to the individuals and families impacted by medical conditions like cancer, heart disease and Alzheimer's. We must ensure that lifesaving biomedical research continues to be conducted in Wisconsin and that is most effectively done through use of fetal tissue and fetal cell lines."
—Jeanan Yasiri Moe