UW-Madison cancer research showcased in Wisconsin Public Television series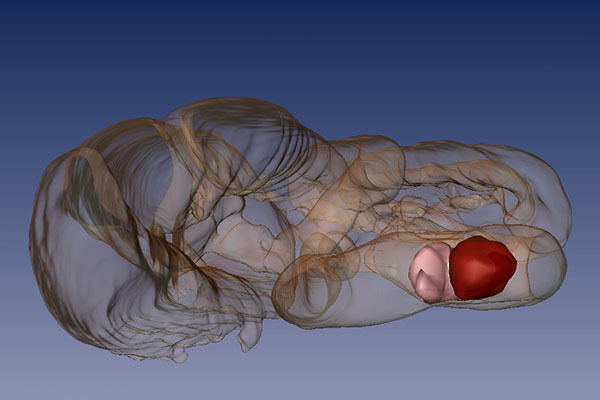 Cancer research from the McArdle Laboratory will be highlighted in the public television series "Cancer: The Emperor of All Maladies."
Cancer research by University of Wisconsin–Madison scientists will be featured in a series of programs airing on Wisconsin Public Television (WPT).
"Cancer: The Emperor of All Maladies," a three-part, six-hour documentary directed by award-winning filmmaker Barak Goodman and executive produced by Ken Burns, will air on WPT at 8 p.m. from Monday, March 30 to Wednesday, April 1. Based on the book by Siddhartha Mukherjee, the documentary explores the history of cancer through intimate patient stories and investigates the latest scientific breakthroughs that may soon bring society within sight of lasting cures.
In conjunction with the film, WPT will also broadcast a series of lectures by UW–Madison cancer researchers about ongoing laboratory work. The lectures are part of WPT's "University Place" series, which delivers research and knowledge to people throughout Wisconsin and beyond.
WPT will broadcast the following lectures and all are available to watch free:
How McArdle Scientists Found the Causes of Cancer with Oncology Professor Bill Sugden from the McArdle Laboratory for Cancer Research on Wednesday, April 1, at 4 p.m. and Monday, April 6, at 9 p.m.
Cancer Research Milestones at McArdle Lab with Professor Emeritus Henry Pitot on Thursday, April 2, at 4 p.m.
Diagnosing and Treating Prostate Cancer with Urology Professor David Jarrard on Friday, April 3, at 4 p.m.
Finding New Targets for Cancer Drugs with Professor Emeritus Dick Burgess from the McArdle Laboratory for Cancer Research on Monday, April 6, at 4:05 p.m.
Mouse Models of Colon Cancer with Research Assistant Jamie Hadac on Tuesday, April 7, at 4 p.m.
Cancer Stem Cells Model Brain Tumor Treatments with Assistant Scientist Paul Clark from the Brain Tumor Research Laboratory on Wednesday, April 8, at 3:45 p.m.