UW and City of Madison selected for ultra high bandwidth applications
The University of Wisconsin–Madison and City of Madison are among 15 communities to participate in plans by the public-private nonprofit group US Ignite for ultra-high speed broadband networking — part of an effort to foster the creation of next-generation Internet applications that provide transformative public benefits.
US Ignite has been awarded a $6 million grant from the National Science Foundation to build a lab for smart gigabit applications among the communities. This announcement is part of several commitments by the federal government to support "Smart Cities."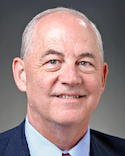 Bruce Maas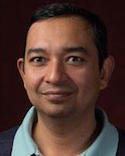 Suman Banerjee
"Madison is recognized as one of the leading cities where the private sector, university and city come together in partnership to create opportunities that benefit all parties and our citizens," says Bruce Maas, UW–Madison Chief Information Officer. "This award is the Wisconsin Idea in action, improving opportunities by extending university research to benefit all."
"Our city has a strong track record of partnership, innovation and collaboration with UW–Madison and the private sector," adds Paul Kronberger, CIO for the City of Madison. "This NSF grant will help advance efforts in high bandwidth applications, develop new technologies and better serve citizens and the technical community."
"We plan to create a local organization to help create innovative wireless services and apps that are relevant to Madison, centered around new technology my lab is creating," says Suman Banerjee, a professor in the UW–Madison Department of Computer Sciences. "We will also create an ecosystem of developers who will work on it." Banerjee is working with Madison internet carrier 5NINES to extend access.
Banerjee has been piloting wireless projects on Madison buses and Milwaukee area ambulances that make seamless handoffs among carriers and wireless hot spots. He won the first major US Ignite award for this work. He also is co-principal investigator of the UW's Internet2 Smart Cars grant.
The project will knit together researchers, citizens, community organizations, technology companies, entrepreneurs, academics and government to begin building the next generation of the Internet.
These next-generation applications will be shared among the larger, nationwide ecosystem of gigabit cities. The awards were granted to communities with strong support from local government, colleges and universities, nonprofits, Internet service providers and community anchor institutions.
The three-year, public-private project will knit together researchers, citizens, community organizations, technology companies, entrepreneurs, academics and federal, state and local governments to begin building the next generation of the Internet in the United States. Participating communities include: Austin, Texas; Burlington, Vermont; Chattanooga, Tennessee; Cleveland, Ohio; Flint, Michigan; Kansas City, Kansas and Missouri; Lafayette, Louisiana; Madison; the North Carolina Next Generation Networks; Richardson, Texas; Utah Wasatch Front cities including Salt Lake City and Provo; and Urbana-Champaign, Illinois.
The award will continue and expand the activities of US Ignite, which has organized local communities and assisted in building more than 100 next-generation applications over the past three years. Each of the US Ignite communities will receive access to a low-latency and ultra-fast network with locavore (local cloud) computing and storage capabilities that will support highly interactive and visually immersive experiences not possible on today's commercial Internet.
Communities will also receive technical assistance from US Ignite staff and partners in designing and developing applications to take advantage of the new network connections, including access to fund accelerators and technical staff.