Twelve professors receive Romnes Faculty Fellowships
Twelve promising young members of the UW–Madison faculty have been honored with Romnes Faculty Fellowships.
Romnes awards recognize exceptional faculty members who have earned tenure within the last six years. Selected by a Graduate School committee, winners receive an unrestricted $50,000 award for research, supported by the Wisconsin Alumni Research Foundation (WARF).
The award is named for the late H. I. Romnes, former chairman of the board of AT&T and former president of the WARF Board of Trustees.
This year's awardees are: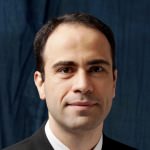 Nader Behdad, associate professor of electrical and computer engineering, studies applied electromagnetics, antennas and biomedical applications of radio frequency energy and microwaves. He received early career awards from the National Science Foundation (NSF), as well as the R.W.P. King and P.L.E. Uslenghi awards from Institute of Electrical and Electronics Engineers (IEEE). Behdad served as the associate editor of IEEE Antennas and Wireless Propagation Letters from 2011 to 2015.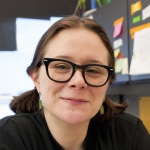 Audrey Gasch, associate professor of genetics, has a longstanding interest in understanding how cells sense and respond to environmental stresses. Her work applies genomic, proteomic and genetic analysis to reveal how cells integrate diverse signals from the environment to mount the proper response. Her lab uses these insights for diverse applications — from understanding how cells regulate growth control in cancer to engineering yeast for better biofuel production.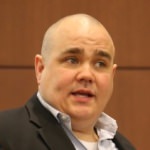 Michael Massoglia, professor of sociology, who focuses on the social consequences of the expansion of the penal system, the relationship between the use of legal controls and demographic change in the United States, and patterns and consequences of criminal behavior over the life course. Massoglia, a Vilas Associate of the College of Letters & Science and director of the Center for Law, Society & Justice, is an award-winning instructor who teaches classes on criminology, delinquency and deviance.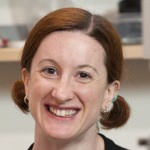 Kristyn S. Masters, associate professor of biomedical engineering, uses tissue engineering to create in vitro models of diseased tissues and organs — including heart valves, blood vessels and the cells that initiate wound healing — with the goal of identifying new therapeutic targets for treating the diseases. Masters, who was named a Harvey D. Spangler Faculty Scholar in 2015, is also the faculty director for the Women in Science and Engineering residential learning community.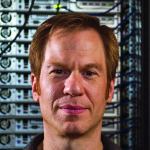 Dane Morgan, professor of materials science and engineering, is focused on energy applications — including fuel cells, batteries and nuclear materials — but he also works in the areas of high-pressure geoscience and defect properties in semiconductors. Morgan served as vice president of research at Pellion Technologies, a startup energy technology company, and is a co-director of the Wisconsin Materials Institute.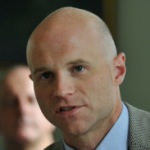 William Murphy, the Harvey D. Spangler Professor of Biomedical Engineering and professor of orthopedics and rehabilitation, is co-director of the Stem Cell and Regenerative Medicine Center and director of the Human MAPs. His research aims to create new biomaterials inspired by the materials found in nature, to understand stem cell behavior and induce tissue regeneration. He has filed 36 patents, co-founded multiple start-up companies, and earned induction as a fellow in the American Institute for Medical and Biological Engineering.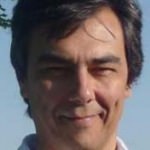 Mario Ortiz-Robles, professor of English, studies 19th-century literature and literary theory, and has written extensively on Charles Dickens, George Eliot, Wilkie Collins and William Morris. Ortiz-Robles has published two books — "Narrative Middles: Navigating the Victorian Novel" and "The Novel as Event" — and is working on a third investigating how changing views of nature affected the representation of animals in British literature before and after the 1859 publication of Darwin's "On the Origin of Species."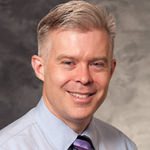 Scott Reeder, is professor, vice chair of research and chief of MRI in the Department of Radiology. Reeder is known internationally for inventions leading to the development of advanced MRI methods for fat and iron tissue quantification, and for pioneering work in advanced imaging methods for abdominal and cardiovascular imaging. He holds 28 patents, has published over 200 peer-reviewed manuscripts, and leads the UW Liver Imaging Research Program.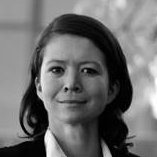 Marzena Rostek, professor of economics, works on theory of financial markets and game theory. Her research has challenged the traditional view of decentralized markets as a friction by recognizing the potential for market decentralization to increase efficiency. Her work suggests new possibilities that economic theory and market design offer in accomplishing certain efficiency, revenue and incentive objectives. She teaches a popular game theory course.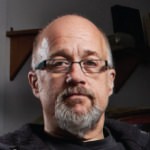 Fred Stonehouse, associate professor of art, is a painter. Recent recognition relating to his research includes the mid-career survey exhibition at the Museum of Wisconsin Art in West Bend. Stonehouse has been invited to participate in the prestigious annual invitational exhibition at the American Academy of Arts and Letters in New York City.  His work will also be presented in a two-person exhibition at the PULSE Contemporary Art Fair in New York City by Antonio Colombo Gallery of Milan.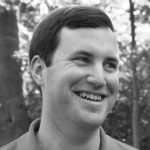 Michael Titelbaum, associate professor of philosophy, uses Bayesian probability mathematics to study how evidence supports hypotheses. He has received the Sanders Prize in Epistemology, the Arlt Award for best book in the humanities, and an honorable mention for the American Philosophical Association's Book Prize. One of his articles was recognized among the 10 best published in philosophy in 2008.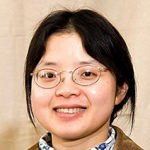 Wei Xu, professor of oncology in the McArdle Laboratory for Cancer Research, is noted for revealing the function of arginine methyltransferases in modulating activities of hormone receptors and establishing the epigenetic state of chromatin, leading to aberrant gene expression in cancer cells. Her research provides critical new insights into how breast cancer develops and approaches to treating it.