Through robust collaboration, UW students help new museum launch inaugural exhibit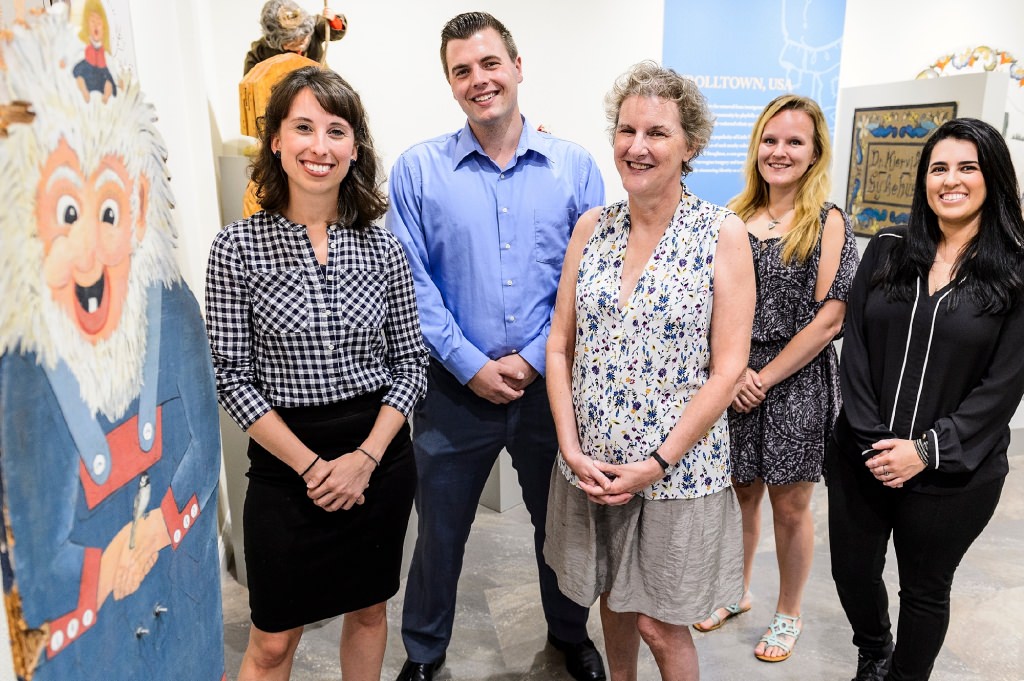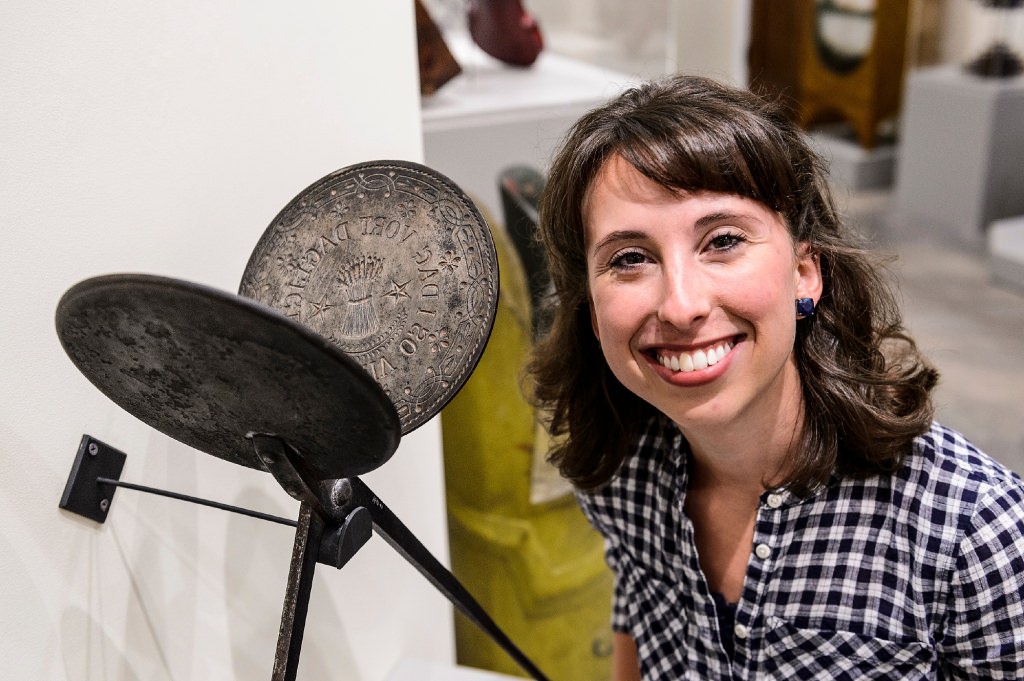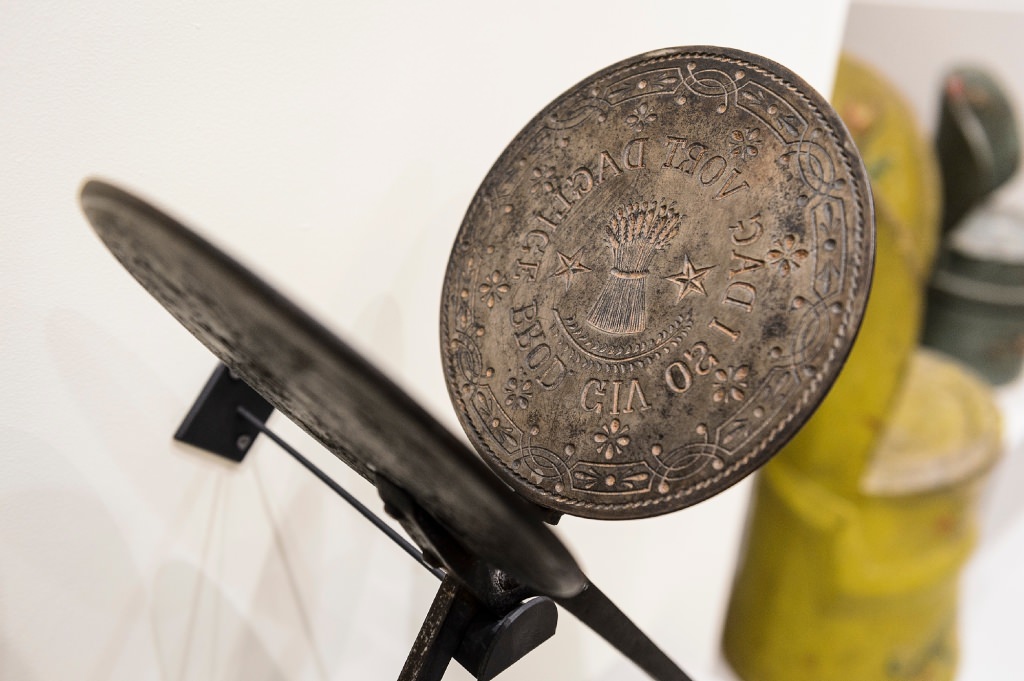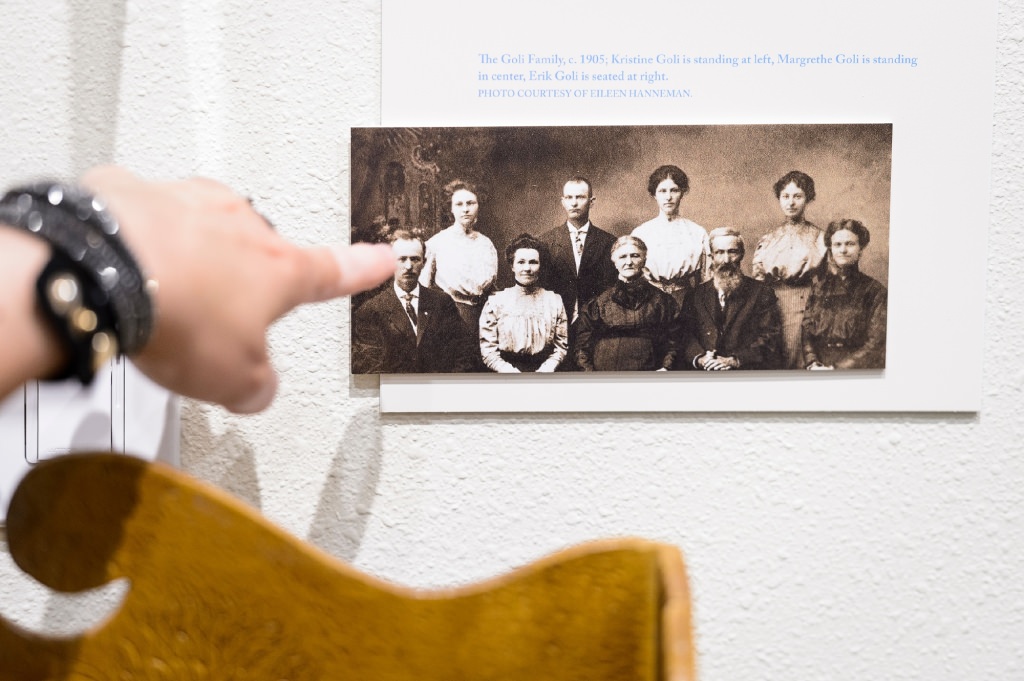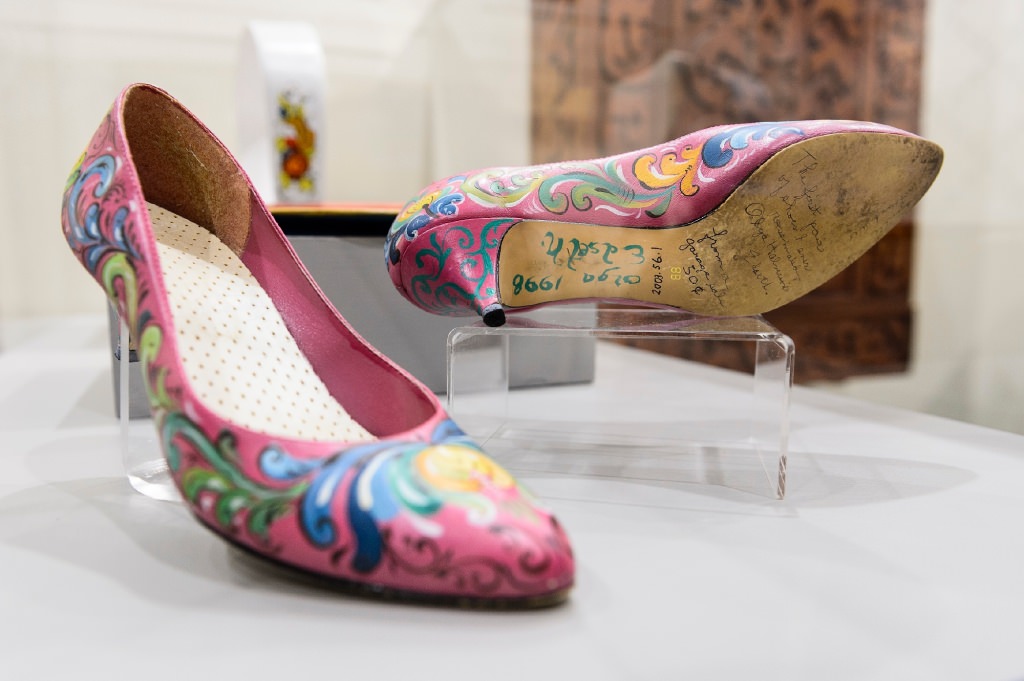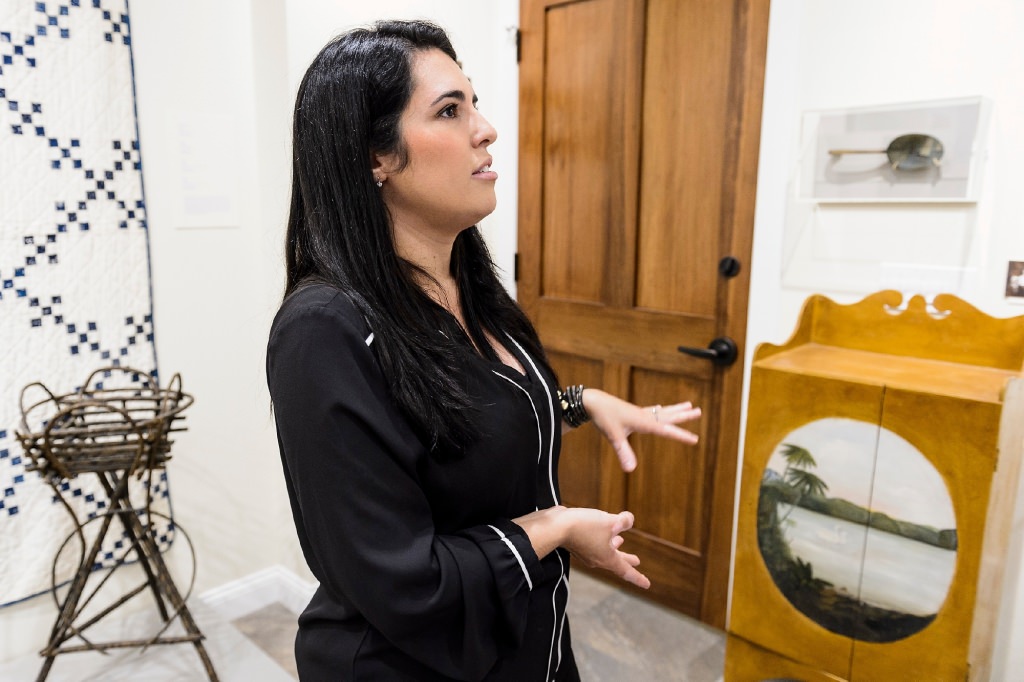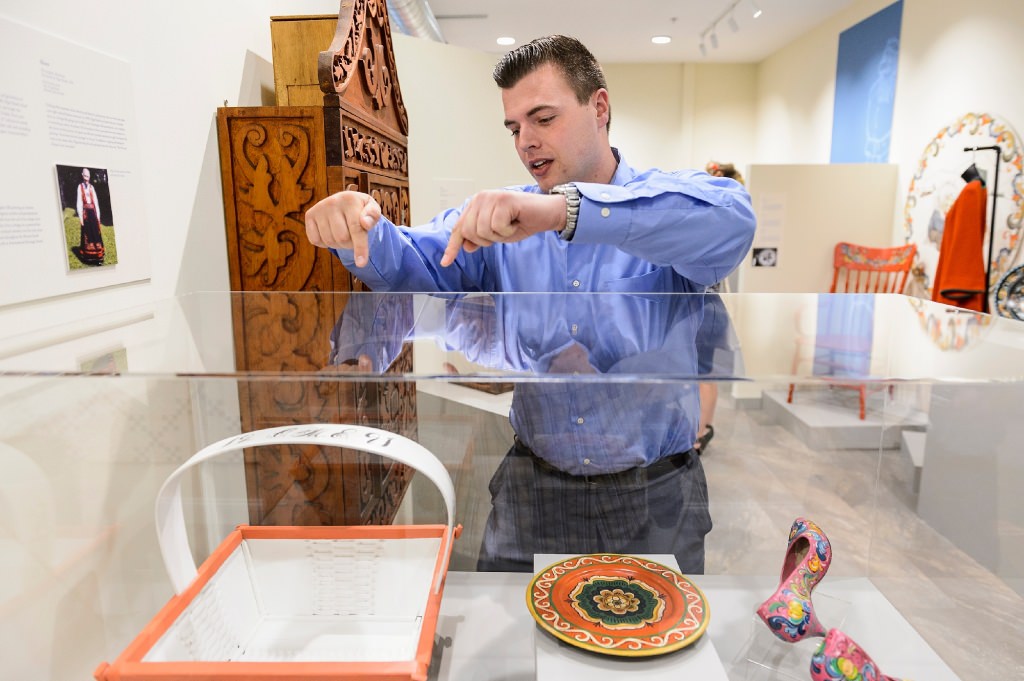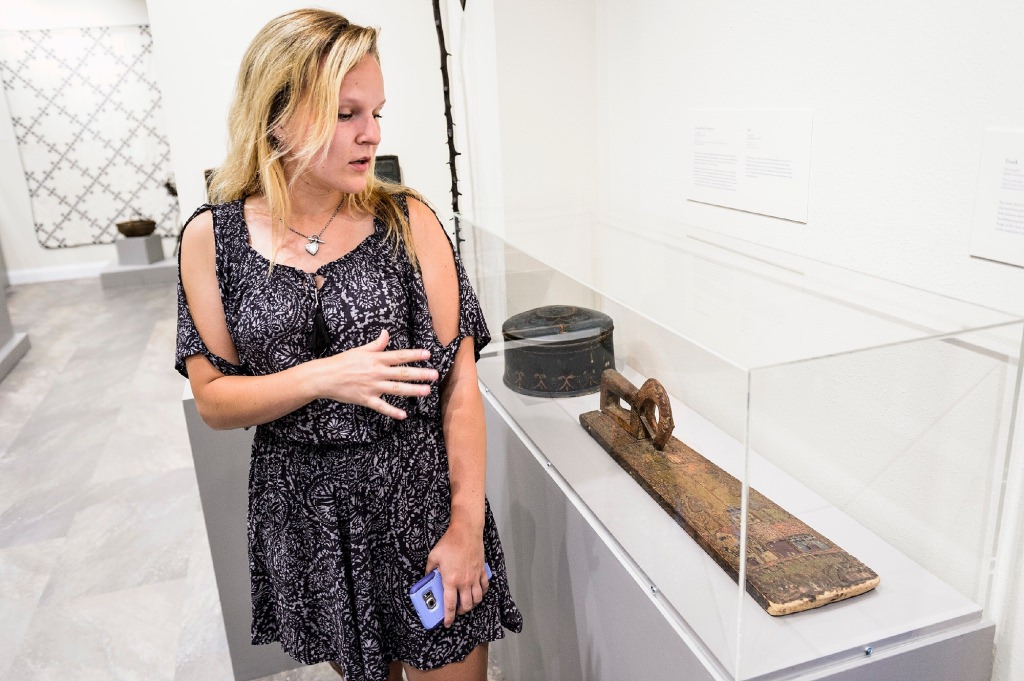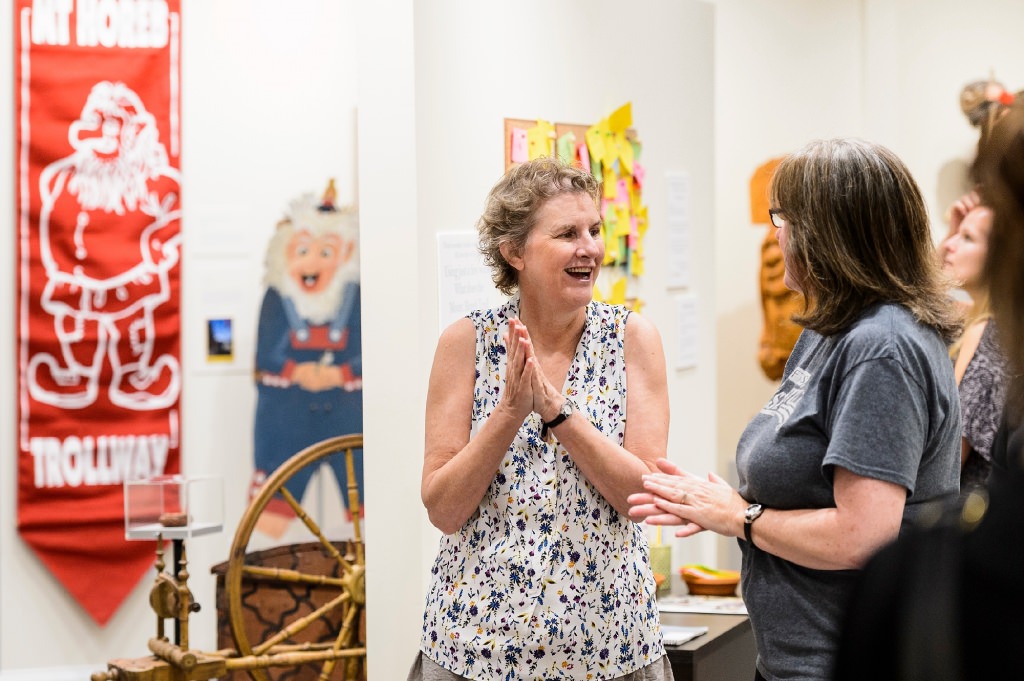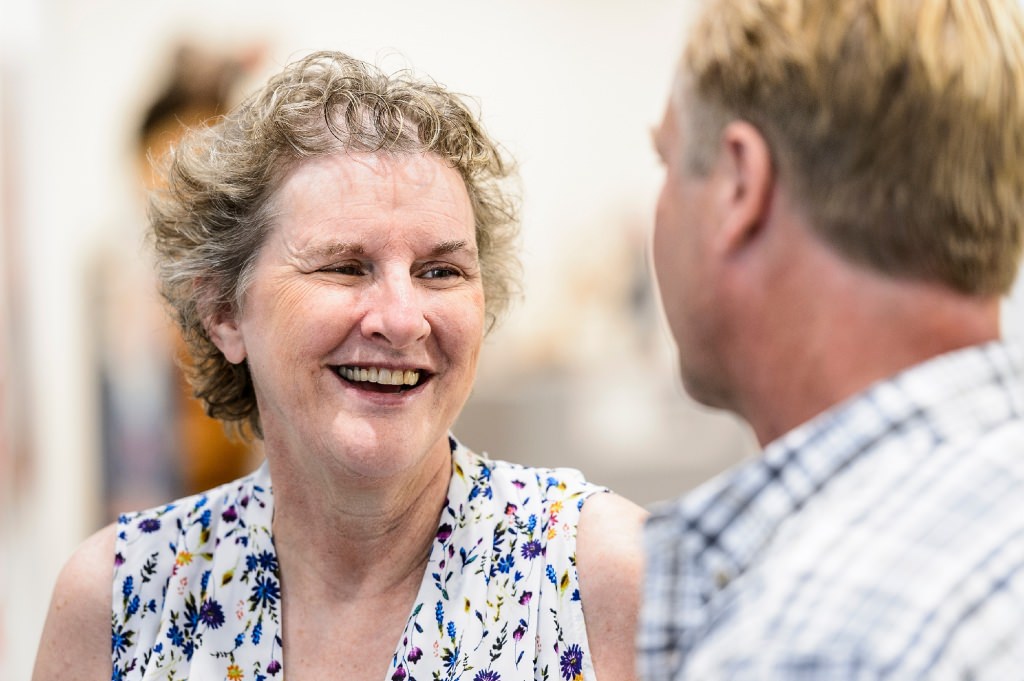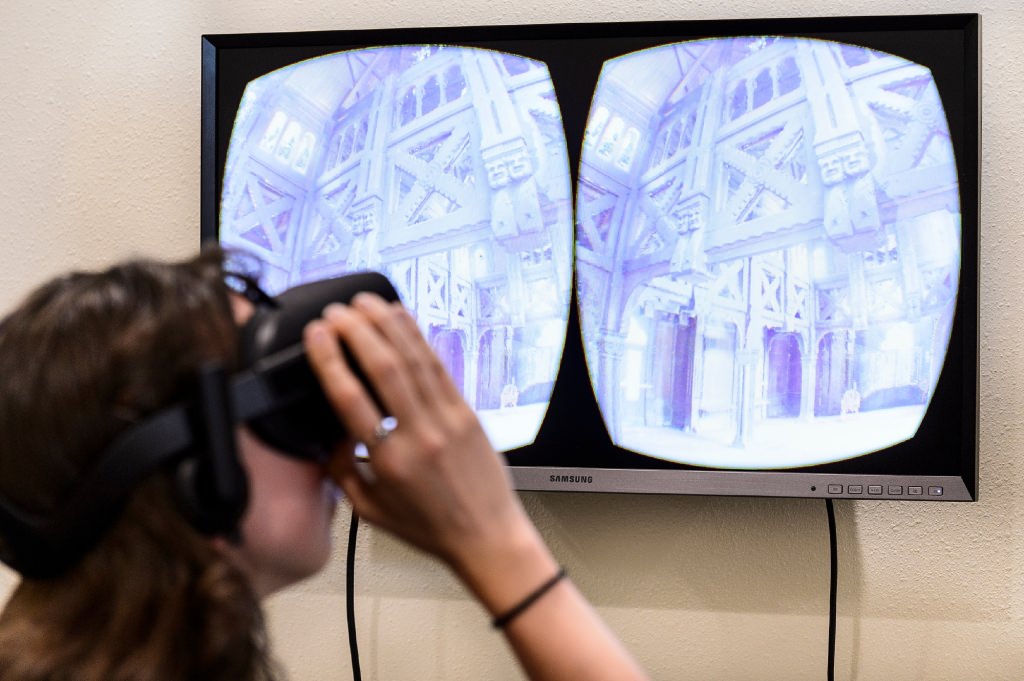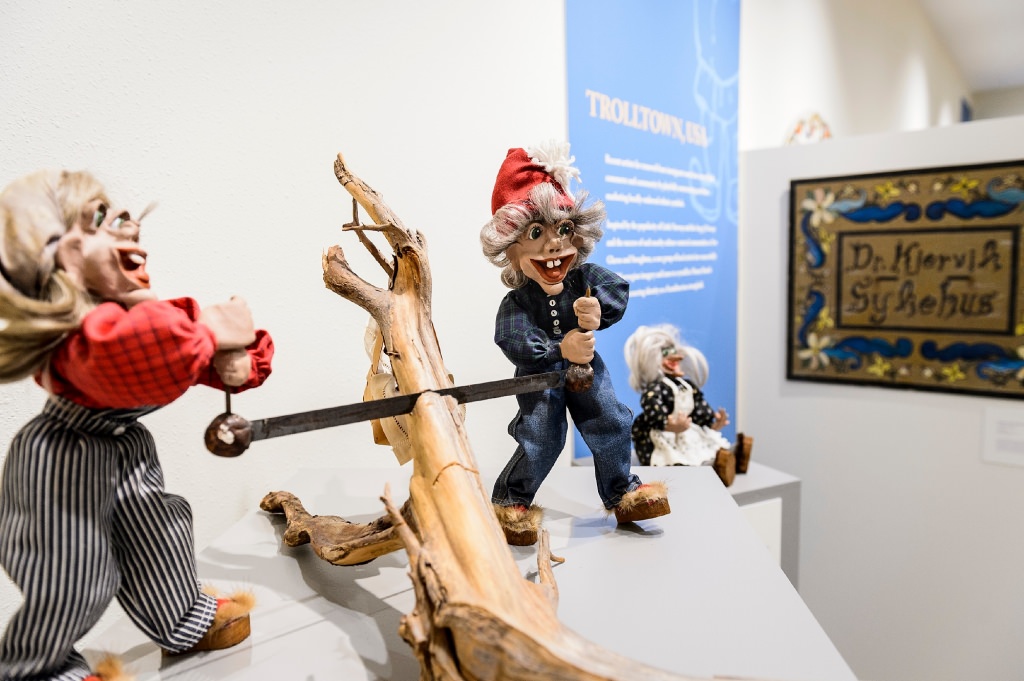 Cortney Anderson initially didn't know what to make of the peculiar object — two plate-sized metal disks connected to each other on long poles.
"I couldn't even venture a guess," says the UW–Madison graduate student.
The object turned out to be a Norwegian wafer iron, forged by a blacksmith nearly 150 years ago and used to make a crisp cookie called krumkake. Anderson is now something of an expert on the baking utensil — and other Scandinavian artifacts — due to an extensive partnership between UW–Madison and the Mount Horeb Area Historical Society.
Over the course of two years and four consecutive semesters, students of art history professor Ann Smart Martin researched dozens of objects in the historical society's expansive collection. The resulting scholarship enriches the inaugural exhibit at the historical society's new museum, opened in June.
"What we envisioned as a rather simple exhibit became much deeper because of the contributions of Ann and her students," says Johnna Buysse, the museum's curator. "Given our time constraints, we could not have done this exhibit without them."
Mount Horeb is a village in southwestern Dane County, about 25 miles from Madison.
Two years ago, Martin began having her students research objects from the historical society's collection as part of their coursework in an upper-level art history class. Martin's expertise includes the study of material culture, or the way people use objects to express identities and form relationships.
As work on the new museum progressed in the spring of 2016, the historical society asked Martin to consider a formal collaboration. The result is "Creators, Collectors & Communities," an exhibit that examines the evolution of ethnic identity in southwestern Wisconsin through 60 objects.
Eighteen students contributed research on the objects, with seven of them doing the bulk of the work for the exhibit the final semester.
"The Wisconsin Idea behind this was always knowing that we were gaining knowledge and experience from them while being able to step in with a skill set to help them accomplish things they didn't have the resources to undertake."

Ann Smart Martin
"Some students kept contributing even though they weren't in my class anymore," Martin says. "It was a team project. If we were to succeed, this group really had to come together."
The students thoroughly researched all 60 objects, distilling their findings to the concise 100-word labels that accompany each object. Many of the objects were donated to the historical society by family members. Others came from Little Norway, a nearby, defunct tourist attraction.
The students took what was known about the objects and worked to fill in the rest, interviewing people connected to the objects when possible.
"A lot of this was finding that sweet spot where the object can tell the best story," Martin says. "You have to learn to tease things out, to tear off that extra onion layer. It's that classic liberal arts idea — you're confronted with something you don't know much about, and you come up with a way to understand it better."
Sometimes the stories became unexpectedly poignant. Jared Schmidt, who completed a master's degree in comparative literature and folklore studies in May, researched the history of a pair of shoes elaborately painted in the Norwegian style known as rosemåling. At the museum's June 3 opening, a woman passing by said she had a pair just like them.
"How is that?" Schmidt asked her.
"The artist was my mother," the woman responded. The two struck up a conversation.
The serendipitous moment illustrated what was so meaningful about the project — and what made it a little nerve-racking at times, says Schmidt, of Westbrook, Minnesota.
"You didn't want to misrepresent these people's lives," he says. "We wanted to contribute to this exhibit in a way that brought honor and respect to these people and also to the community."
Destinee Udelhoven, museum director, says the students brought academic rigor and a fresh perspective to the project.
"With their classroom experience, and by coming from outside of the community, they were able to capture those large historical patterns and connections that can sometimes be overlooked," she says.
She praises Martin as a wonderful ambassador for the university.
"We appreciate the Wisconsin Idea extending this way," Udelhoven says.
Through the UW connection, the historical society learned of photographer Jennie Bastian and used part of a grant from the Wisconsin Humanities Council to hire her to photograph the objects. Bastian is a digital conversion specialist with UW Digital Collections. Two UW–Madison faculty members, Janet Gilmore and James Leary, served as exhibit consultants.
Martin's students ultimately donated hundreds of hours to the project. They made significant contributions to the exhibit's catalog — available for purchase at the museum's gift store — and created a media-rich e-book accompaniment that includes additional background information on each object, an essay by Martin, numerous student papers, and music.
The catalog and e-book are among the first products developed and published at UW–Madison with open-source software called Pressbooks, which is available at no cost to any member of the campus community.
"The experience of working with e-books was another fantastic part of this project," says Anderson, a doctoral student in art history from Kenosha, Wisconsin. "I think it's a platform we need to take more advantage of in our field, to share what we've learned."
Technical support for the publishing aspect was provided by Steel Wagstaff, an instructional technology consultant in the Department of Learning Support Services in the College of Letters and Science.
Martin calls the collaboration with the historical society "an extraordinary convergence."
"The Wisconsin Idea behind this was always knowing that we were gaining knowledge and experience from them while being able to step in with a skill set to help them accomplish things they didn't have the resources to undertake," she says.
The temporary exhibit is expected to remain at the museum for one year, until June of 2018.