Study abroad participation at UW-Madison reaches all-time high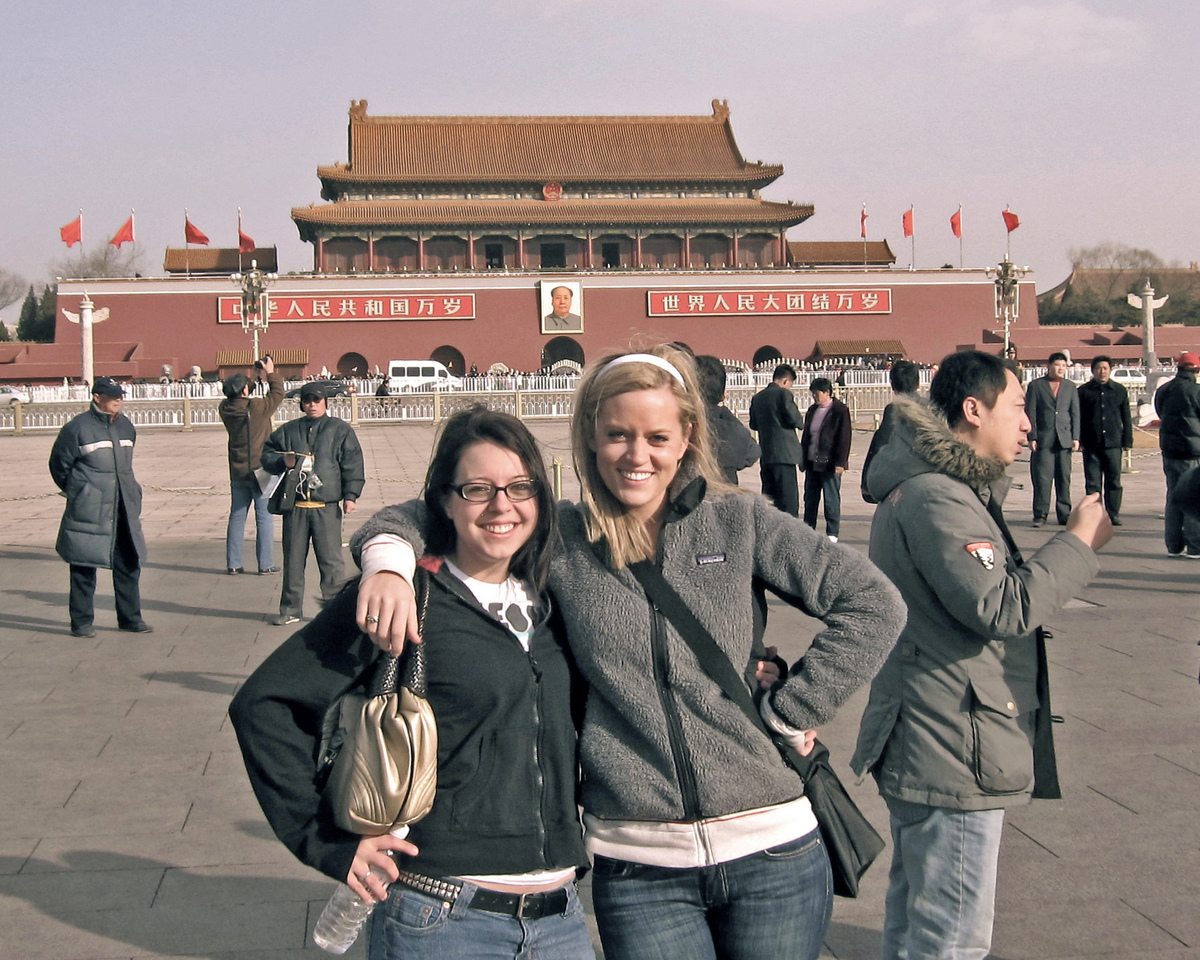 Two UW–Madison students visit Tiananmen Square in Beijing. China is among the top five study abroad destinations for UW–Madison students.
Photos courtesy of The International Division
The number of University of Wisconsin–Madison students participating in study abroad has climbed to an all-time high, with a majority of participating students opting for semester- and year-long programs.
According to the 2015 Open Doors Report on International Educational Exchange, 2,276 UW–Madison students earned academic credit outside of the United States in 2013-14, up from 2,157 the previous year. The 5 percent increase represents the highest rate of increase in the past five years.
UW-Madison ranks 10th among U.S. universities and colleges in the latest Open Doors Report, marking the university's eighth consecutive year in the top 10. Released each year at the start of International Education Week, the report is published by the Institute of International Education in partnership with the U.S. Department of State's Bureau of Educational and Cultural Affairs.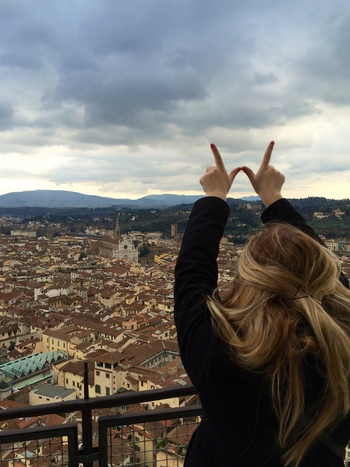 A student shows some Badger pride overlooking Sesto Fiorentino, Italy. Italy is the top study abroad destination for UW–Madison students.
In addition, the Open Doors Report ranks UW–Madison 24th among all U.S. universities and colleges in the number of non-U.S. students hosted in 2014-15. The university enrolled 5,977 non-U.S. students last year, an increase of 4.5 percent over the previous year.
The Open Doors Report especially highlights UW–Madison's position as a leader in longer-term experiences, which have tremendous impact on students' development.
For mid-length (semester) study abroad program participation by U.S. students, UW–Madison — with 1,140 students total — ranks first among public universities and fourth among all U.S. universities. UW–Madison ranks fifth nationally for long-term (academic or calendar year) study abroad participation (113 students). Among schools of the Big Ten Conference, UW–Madison leads in both categories.
UW-Madison also leads the public universities in the Big Ten in the percentage of undergraduates who study abroad, according to a study by the Committee on Institutional Cooperation (CIC), a consortium of the Big Ten universities. The CIC study showed that 29.5 percent of the students who received bachelor's degrees from UW–Madison in 2013-14 studied abroad, well above the 21 percent average for CIC members.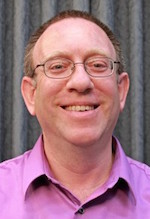 Dan Gold
Nationally, only about 10 percent of U.S. students study abroad before graduating from college.
"We view study abroad as integral to the Wisconsin student experience," says Dan Gold, director of International Academic Programs (IAP), which offers the largest number of study abroad programs at the university.
"We understand the critical role that study abroad plays in students' academic, professional and personal development," Gold says. "IAP works closely with academic units across campus to ensure that our programs fit with students' academic progression, regardless of major, and allow participating students to stay on track for graduation.
"We have made some great strides toward making study abroad more accessible to all UW–Madison students."
For the first time, Gold says, students can find information on programs offered by all the major study abroad offices across campus — including the College of Agricultural and Life Sciences, Wisconsin School of Business, and the College of Engineering — in one place, through the IAP website.
"We have made some great strides toward making study abroad more accessible to all UW–Madison students."
Dan Gold
"We also understand the vital need for scholarships to make these opportunities available to all students," Gold says. "We are continually striving to increase both the number and amount of scholarships offered."
For an example, he points to the successful Study Abroad Scholars awards.
Here are some additional facts about UW–Madison study abroad participants in 2013-14:
Students studied in more than 70 countries on six continents. Here is a breakdown by world region: Europe, 1,183; Latin America, 349; Asia, 282; Africa, 191; Oceania, 112; Middle East, 44; and North America, 33. The rest were unspecified or in multiple countries.
The most popular destinations were Italy (267), Spain (241), United Kingdom (182), France (128), and China (116).
Students came from a broad range of fields and majors, led by: business/marketing (547); biological/biomedical sciences (295); social sciences (278); foreign languages (257); engineering (174); communication/journalism (155); health professions (151); area, ethnic, cultural and gender studies (150); and psychology (111).
Most were seniors (1,231) and juniors (643); the total also includes 300 students in graduate or professional programs.
Nearly two-thirds were female — 1,447 (63.6 percent), compared to 829 males (36.4 percent) — which mirrors the national trend. The campus student population is 51.3 percent female and 48.7 percent male.
More than 70 percent of the participants were residents of Wisconsin (58.6 percent) and Minnesota (12.8 percent), with non-residents comprising 28.6 percent of the total.
Nationally, study abroad participation has more than tripled in the last two decades, reaching a new high of 304,467 in 2013-14, according to the Open Doors Report.
In addition, U.S. universities and colleges hosted 974,926 international students, a record high, in the 2014-15 academic year, a 10 percent increase over the previous year.
The 5,977 international students enrolled at UW–Madison last year represent an increase of 4.5 percent over the previous year. The leading countries of origin for international students at UW–Madison are, in order, China, South Korea, India, Taiwan and Brazil.
"The 4.5 percent growth over last year is further evidence that UW–Madison continues to be a highly desired institution for international students," says Argyle Wade, associate dean of students. "We greatly value their intellectual and cultural contributions to our campus both in and outside of the classroom."
Nationally, China continues to be the leading country of origin for non-U.S. students studying at U.S. institutions, with 304,040 students in 2014-15, up 10.8 percent from the previous year. India (132,888), South Korea (63,710), Saudi Arabia (59,945) and Canada (27,240) round out the top five.