Photo gallery What's stay-at-home like for researchers?
Like most of UW–Madison's research labs, the Currie Lab has adapted to the COVID-19 crisis by having many researchers work as best as they can from home.
To provide an update on how it's going, undergraduate research assistant Julia Buskirk sent out a survey to the researchers, asking about the good, bad and noteworthy.
"It ended up being really heartening to read those responses — it's easy to feel like all of us are going through these things alone but as I read their reflections I realized that so many of us were having similar struggles and break throughs (and break downs!)," Buskirk said.
To illustrate the powerful quotes, she drew them out on four posters, which the lab shared to show how everything's going. Enjoy!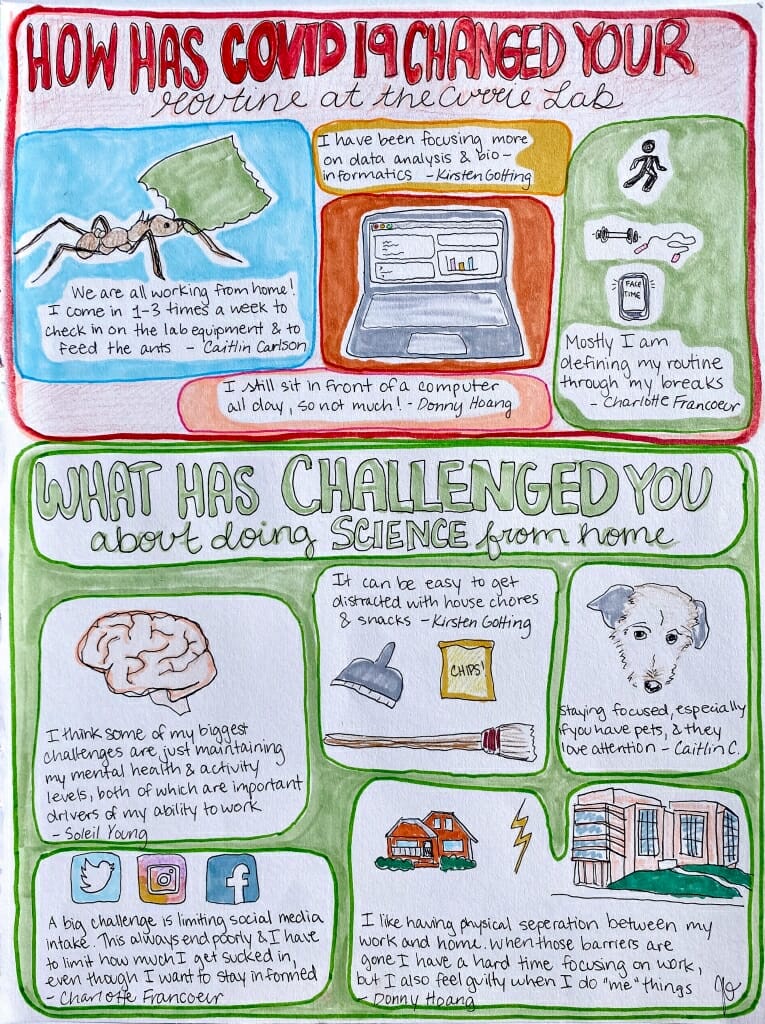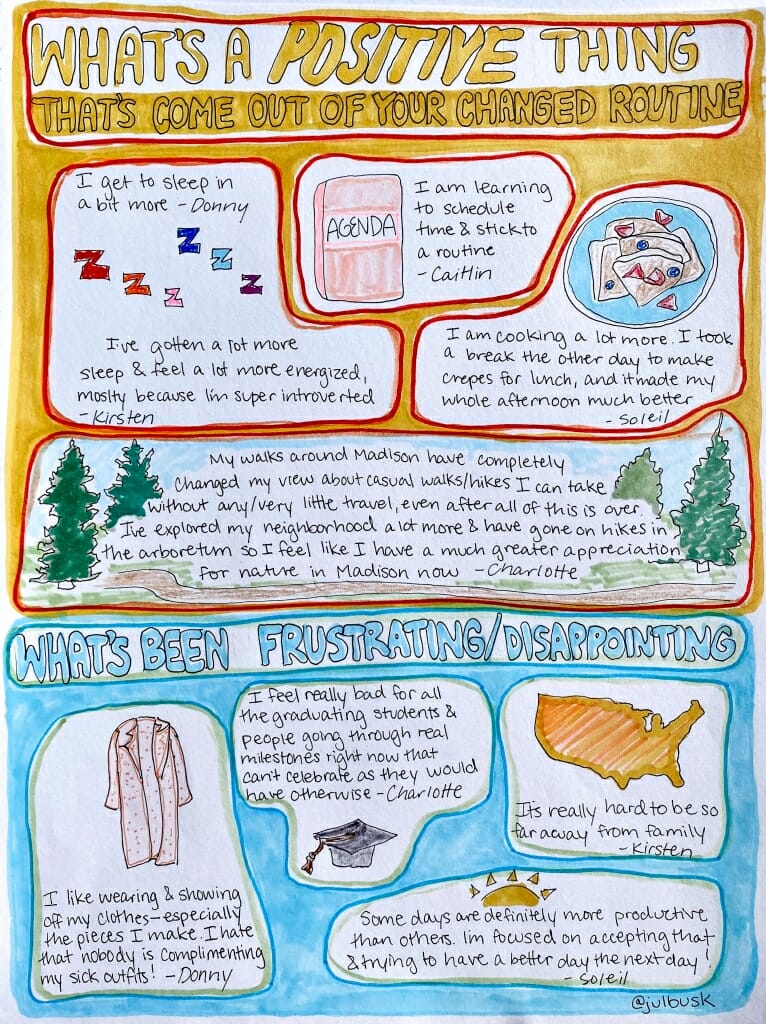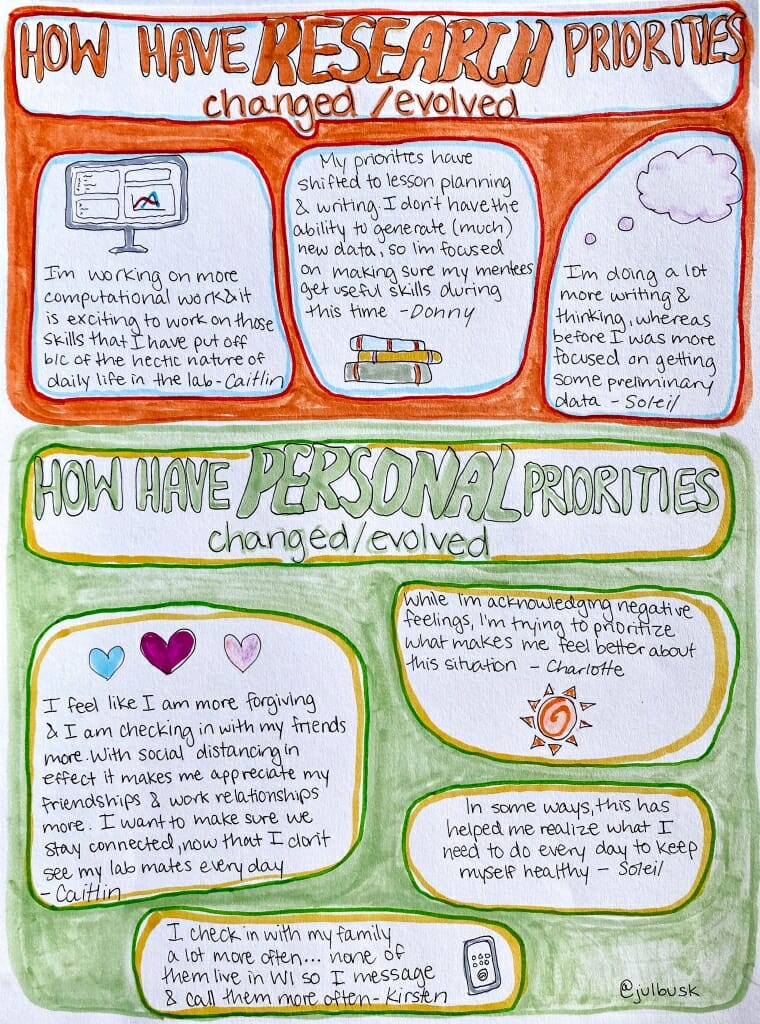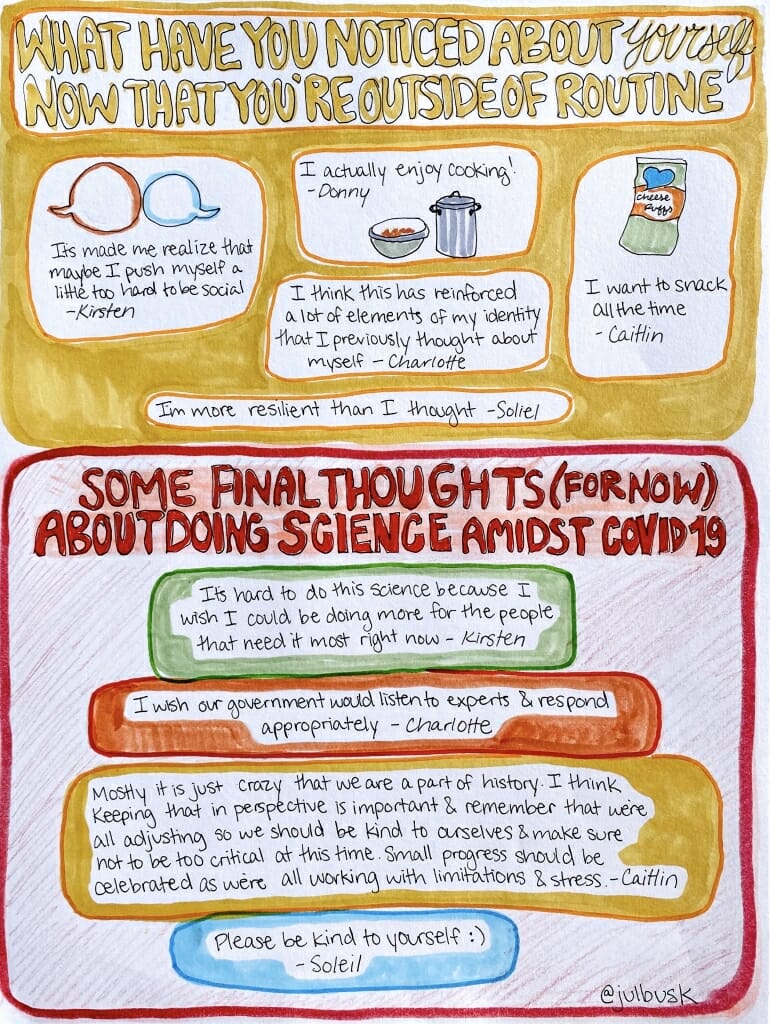 See more photo stories