Slideshow Stand against DUI
Members of the Chinese Students and Scholars Association
and Madison Area Chinese Community Organization (MACCO) held a demonstration in front of Dane County Public Safety Building on Thursday to increase awareness of driving under the influence, as a driver involved in a fatal pedestrian crash made his initial court appearance. He was charged with homicide by drunken driving. The crash killed Wenxin "Wendy" Huai, 24, of Beijing, a 24-year-old UW–Madison graduate student.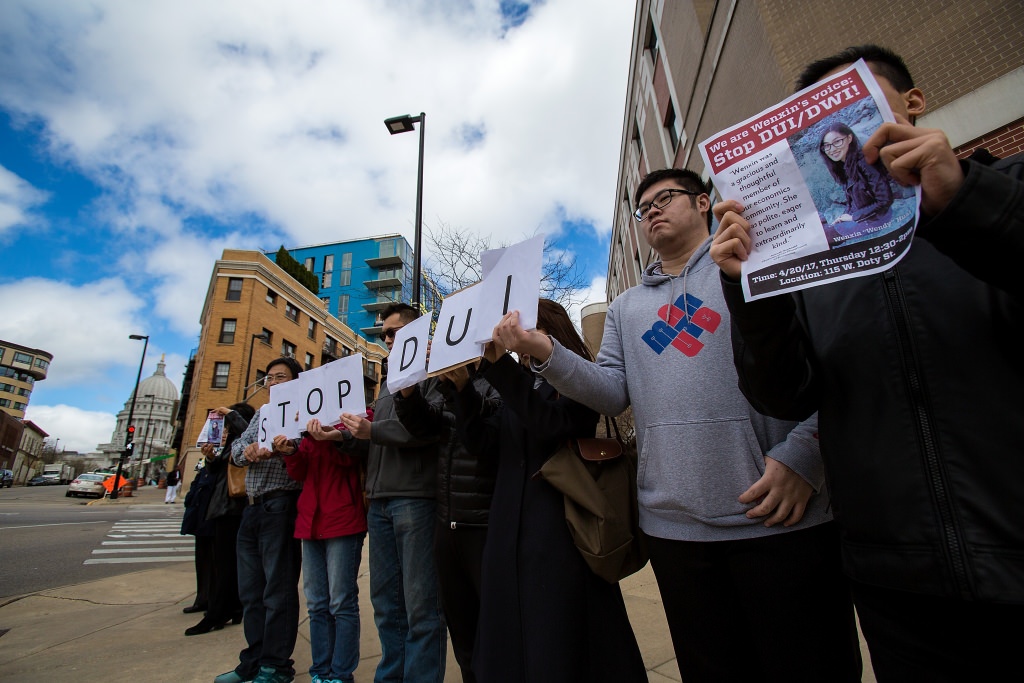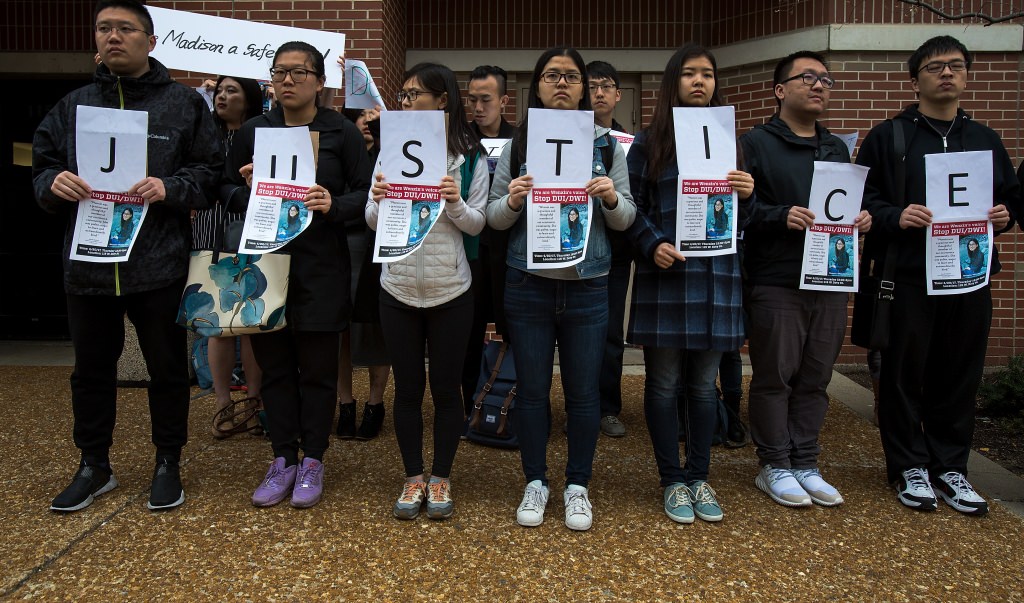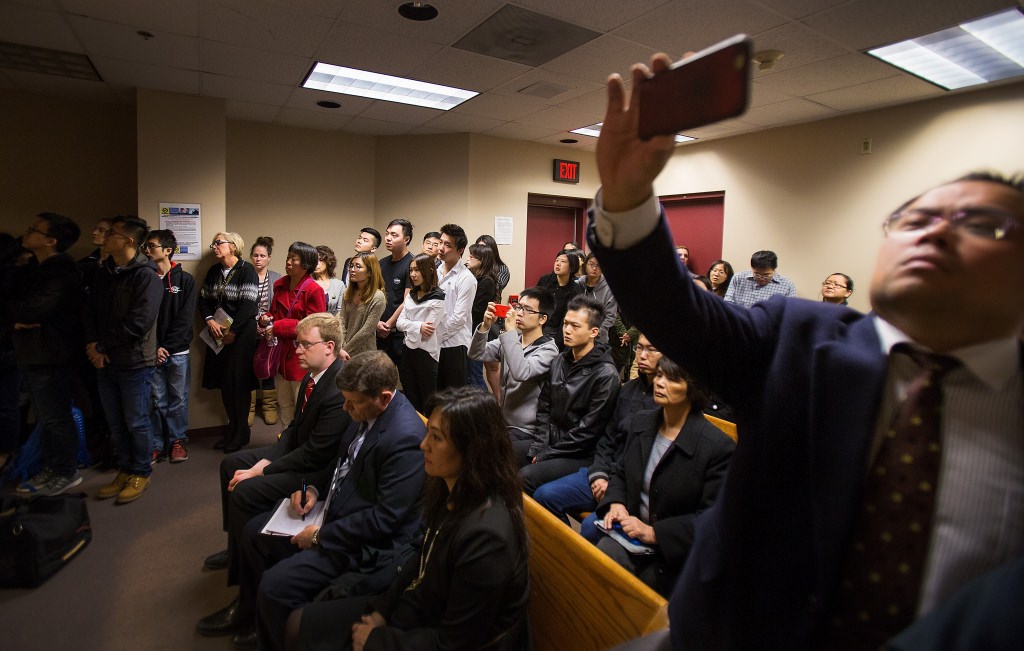 See more photo stories