Software piggybacks on electronic medical records, saves clinician time
Many people assume that electronic medical records would simplify doctoring, helping medical staff retrieve symptoms, diagnoses and prescriptions at computer speed. But Jonathan Baran, a Madison entrepreneur who began developing medical automation software while a graduate student at the University of Wisconsin–Madison, says providers often don't see the promised efficiencies.
By 2010, Baran realized that this simple disconnect was a gap big enough to drive a startup through. "There was this thing called the EMR (electronic medical record), and the government was pushing for adoption, but it basically took a paper record and made it electronic," he says. "It fundamentally wasn't making life easier for physicians and staff."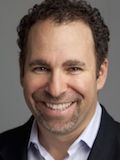 Berkowitz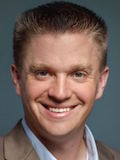 Baran
In talks with doctors and other health care workers, Baran and his co-founder, Lyle Berkowitz, the associate chief medical officer of innovation for Northwestern Memorial Hospital in Chicago, began to single out tasks that practically begged for automation.
In 2011, Baran and Berkowitz founded healthfinch in Madison. The company, with 23 employees, sells clinical workflow automation software that works with several EMR vendors, including Epic and Allscripts. Healthfinch has 11 major health systems as customers.
Their first application, Swoop, automates and simplifies the response to a prescription refill request. Leveraging the power of the EMR, combined with more than 2,400 evidence-based medication protocols, Swoop identifies refill requests that can be quickly approved and those that need review by a physician.
Swoop also notices if a patient is overdue for a follow-up based on these protocols. If the patient does need to schedule a visit, healthfinch's newest app, Chirp, can notify the patient by text, phone or email.
"We are about understanding how the physician wants the work done, and automating that."
Jonathan Baran
This type of automation "is the next step" in medical records and health care management, says Baran. In 2009, while he was studying biomedical engineering, "there was the idea that apps built on top of EMRs would proliferate, and we jumped in and started building apps to make life easier for physicians and staff on top of the EMR."
"Jon early on recognized the benefits of modular computing and distributed data sources," says his former advisor, Patricia Brennan, UW–Madison professor of industrial and systems engineering. Brennan is also national program director of Project HealthDesign, an initiative aimed at stimulating innovative personal health records.
Baran "did not try to revamp the entire electronic health record but focused on solutions to very specific problems in clinical workflow," Brennan says. "He is brave, ferrets out opportunities and has a good eye for things that fit together."
As the company founders tried to predict the evolution of health information systems, they saw Darwin's finches as symbolic of the theory of evolution, and named their company healthfinch. "Things will look very different 10 years from now," Baran says. "We believe this is how the industry is going to mature, taking data and making it more useful."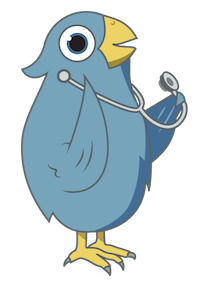 Charlie, the "healthfinch"
Heeding the Darwin theme, healthfinch refers to its software as "Charlie." "Charlie takes on routine, repeatable tasks that talented medical professionals should not be doing because they are what we call 'below license' tasks," says healthfinch director of marketing Karen Hitchcock. "Charlie does the pesky clerical work so that clinicians, nurses and medical assistants can spend more time with patients."
About 70 to 80 percent of the refill requests sail through, saving each doctor 15 to 30 minutes a day, Baran says.
"A core belief at healthfinch is that some things are complicated, but others are not," Baran says. "It's really hard to do the complex stuff that a physician does. Our area is not an area where you need complex algorithms. We are about understanding how the physician wants the work done, and automating that."
Each clinic, or network of clinics, can decide when a medication can be refilled and when it cannot, Baran says. "We don't need artificial intelligence or machine learning; we put in place protocols, standing orders. The clinic says, 'These are the rules we want to check,' and we check for them, allowing them to focus on what they are really good at and computers are not."
Like many good ideas, this one sounds obvious once you hear the details, but Baran says healthfinch does not have much competition. "We are really creating the market. At some point, there may some competition, but we don't have anyone that plays in the same space as us right now."