Seven UW-Madison women honored as 2015 Outstanding Women of Color
Lillian Tong promotes efforts of access and inclusion at the University of Wisconsin–Madison because she believes in it. As she puts it, "The reward is internal."
When she was honored as one of the university's Outstanding Women of Color in 2014, it showed that the university noticed and valued the passionate work that sometimes seemed like an addition to her "real job."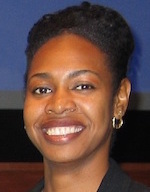 Earlise Ward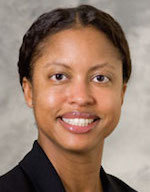 Heather Johnson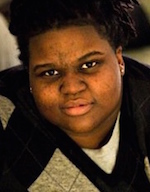 M. Adams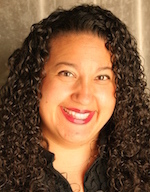 Joselyn Diaz-Valdes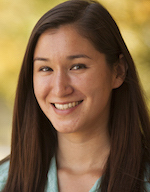 Lori Kido Lopez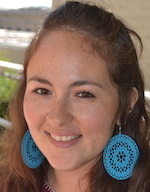 Esmeralda Rodriguez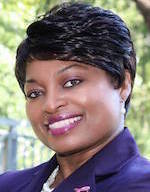 Emilie Songolo
"Receiving the award meant more to me
than I thought it would," says Tong, faculty associate at the Institute for Biology Education, who was also honored by the UW System. "I felt that I wanted to do more now. There is a sense of responsibility that came with the award, along with the validation."
This year's recipients of the eighth annual Outstanding Women of Color Awards, including two honorees from the UW System's Outstanding Women of Color in Education Awards, will be recognized at a reception on Wednesday, Oct. 7. Tong, as an honoree from the previous year, will follow tradition and lead the recognition ceremony.
The event will take place from 5-7:30 p.m. in the Pyle Center's Alumni Lounge, 702 Langdon St.
"We are not honoring these women simply for being women of color," says Ruby Paredes, convener of the selection committee and associate vice provost in the Division of Diversity, Equity & Educational Achievement. "These are women in higher education and the community who deserve to be recognized for their outstanding work, tremendous leadership, and personal contributions to our society."
The UW System's awards have been given since 1994. UW–Madison began its own awards in 2007 as a way of recognizing additional deserving honorees.
The awards recognize students, faculty, staff and members of the community for their service in one or more of the following areas: social justice; advocacy for disadvantaged and/or marginalized populations; scholarly research, writing, speaking and/or teaching about race, ethnicity and indigeneity in American society; and community building to create an inclusive and respectful environment on or off campus.
"Students of color see role models and look to us to help them navigate."
Lillian Tong
"People of color all have an added burden of leadership because there are so few of us, comparatively," says Tong. "Whether we want to or not, there is an extra visibility and significance to what we do, whether good or bad. Students of color see role models and look to us to help them navigate."
The UW–Madison selection committee has nominated two honorees for the UW System's awards, to be recognized on Friday, Oct. 9, in conjunction with the Board of Regents meeting at UW–Madison.
Nominee Earlise Ward is an associate professor in the School of Nursing. She also serves as faculty for the Health Equity Leadership Institute (HELI) within the School of Medicine and Public Health's Institute for Clinical and Translational Research.
Nominee Heather Johnson is an assistant professor in the Division of Cardiovascular Medicine, part of the Department of Medicine in the School of Medicine and Public Health.
The other UW–Madison honorees include:
Esmeralda Rodriguez, doctoral candidate in the Department of Curriculum & Instruction, School of Education;
Emilie Songolo, senior academic librarian at Memorial Library;
Lori Kido Lopez, assistant professor of media and cultural studies in the Department of Communication Arts, College of Letters & Science;
M. Adams, a recent graduate and co-executive director of Freedom, Inc.; and
Joselyn Diaz-Valdes, senior advisor in the Office of Student Financial Aid.
As a result of receiving this award, Tong built connections with other women of color whom she wouldn't have encountered otherwise. During their trip to the awards ceremony in River Falls, Tong and co-honoree Shawnika Hull, then an assistant professor in the School of Journalism and Mass Communication, discovered several things they had in common, and even came up with a plan for an initiative they could work on back in Madison.
"The women who receive the award have taken action and embraced that extra leadership role because they want to make a difference," says Tong. "I'm pleased to be part of the ceremony that recognizes their effort; I hope it will mean as much to them as it did to me."