Recent sightings: Welcoming Bud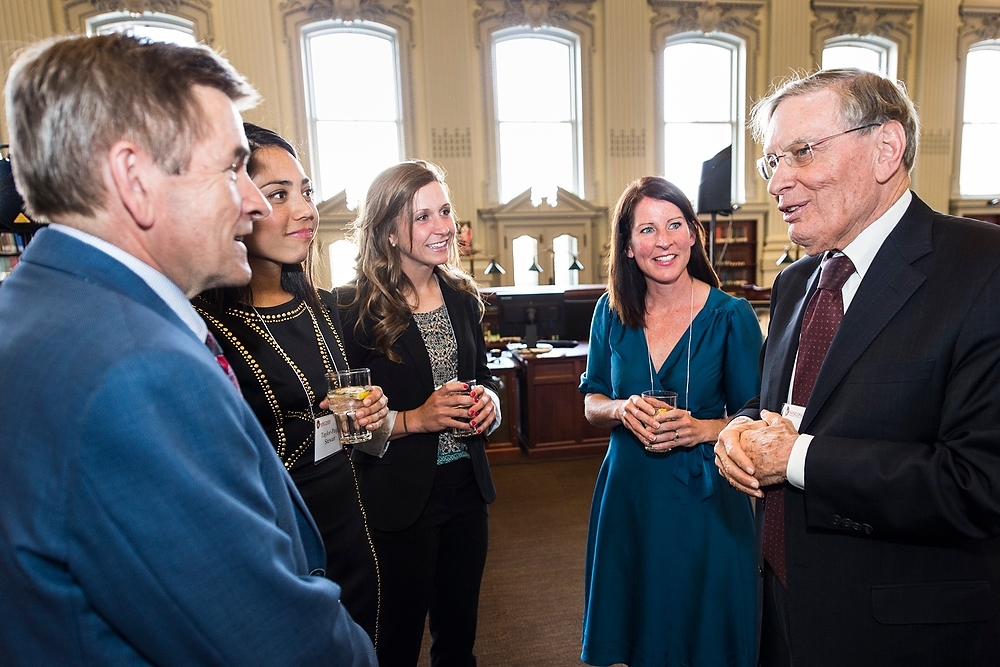 Professor David McDonald, UW Softball players Taylor-Paige Stewart and Maria Von Abel, and Softball Coach Yvette Healy (left to right), talk with Allan H. "Bud" Selig, commissioner emeritus of baseball, during an event at the Wisconsin Historical Society to welcome Selig to the Department of History, where he will be lecturing, teaching and writing his memoir.

Photos by Jeff Miller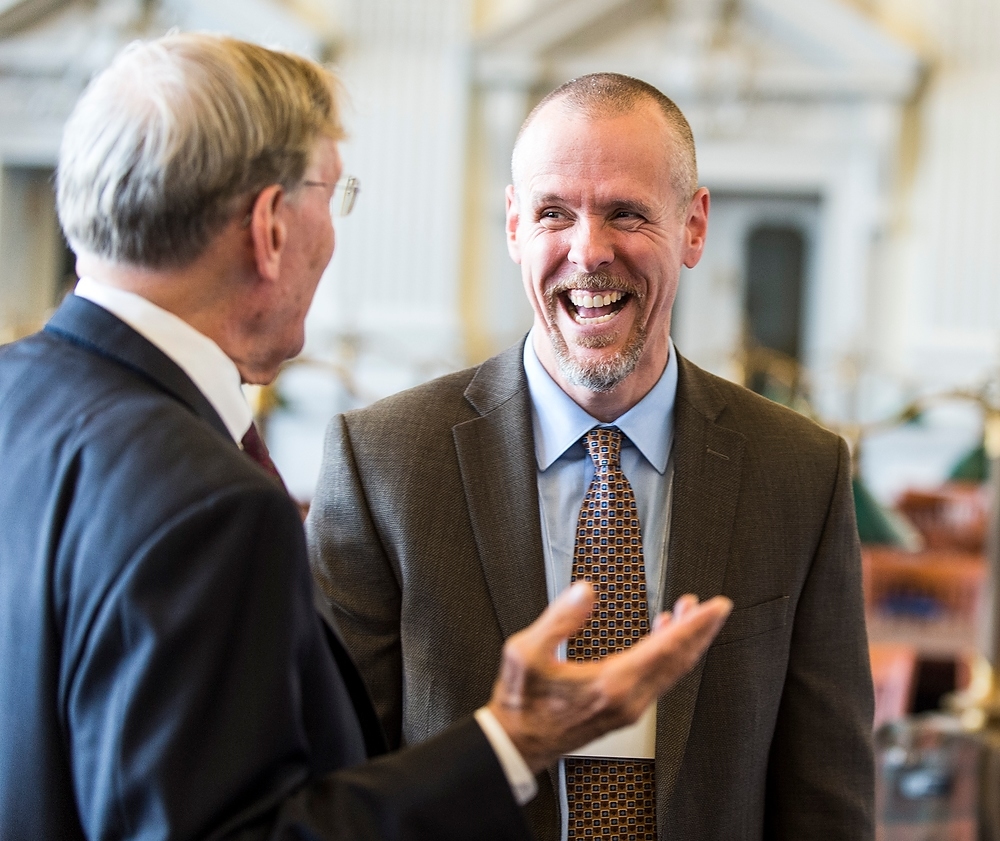 Jim Sweet, right, professor and chair of the Department of History, shares a laugh with Selig.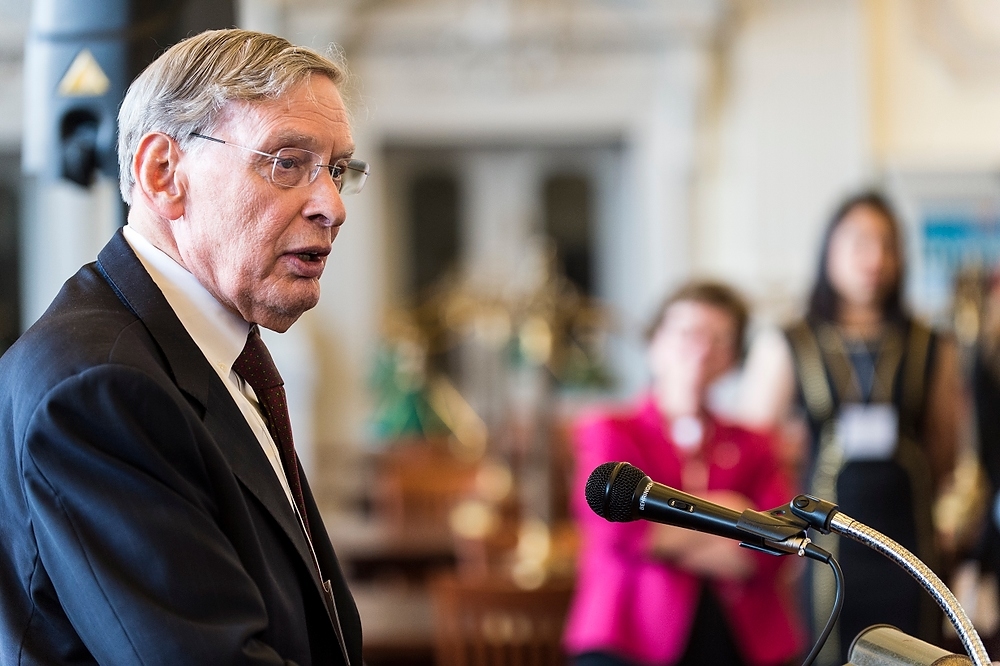 In fall 2015, Selig and McDonald will co-teach History 600: Baseball and American Society Since World War II.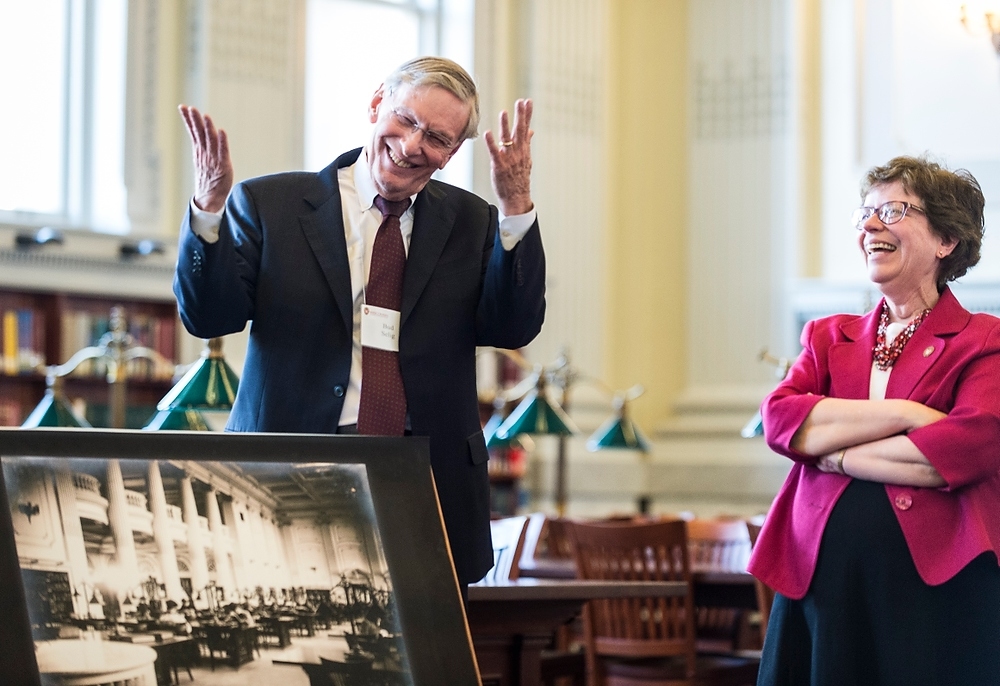 Selig and Chancellor Rebecca Blank respond with laughter to a speaker's comment about Selig's legendary storytelling abilities.