New program to appeal to military personnel, educators, business leaders
UW-Madison's Department of Political Science is expanding a series of online courses geared toward military service members, educators and business leaders into a graduate capstone certificate program, set to kick off in 2014.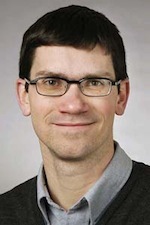 Jon Pevehouse
The 13-credit International Politics and Practice Capstone Certificate (IPPCC) will feature five courses: Introduction to International Politics, American Foreign Policy, International Political Economy, International Organizations & Law, and National Security Affairs.
Applications for the program will be taken by the Division of Continuing Studies starting this fall. The program will be capped at 25 students per year. Students who enroll in one course each semester, year-round, can complete the program in 15 months.
Jon Pevehouse, professor of political science and director of the IPPCC program, notes that faculty have been very enthusiastic about it.
The international relations program in the political science department recently earned a top 10 ranking by U.S. News and World Report.
"We are excited to fulfill our commitment to the Wisconsin Idea by using our newly built stature in the field of international relations as a resource for those seeking graduate-level education, whether the individuals have a military background, are educators, or work in the field of international business," he says.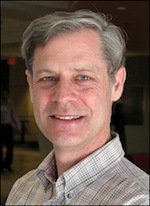 Scott Mobley
Scott Mobley, a retired U.S. Navy captain and coordinator of the International Politics and Practice Project at UW–Madison, expects many of the students who enroll will be active duty military members or will have a military background. Military officers are strongly encouraged to earn master's degrees.
"Basically they're interested in the subjects for professional reasons," Mobley says. "The tasks they perform out in the world can be enhanced by the kind of knowledge and skills these courses impart."
The program is designed to enhance the professional competency of post-baccalaureate special students working in the fields of international relations, international organizations, international business, and/or international security, Mobley says.
The department began offering the series of strategic studies courses on foreign policy and international relations to military members during summer sessions since 2009. Nearly three-quarters of students enrolled in the courses have been in the military, while others have been foreign policy professionals, educators, and international business people.
Up to six credits earned during prior summer strategic program may be transferred into the IPPCC.
Students who enroll will qualify for in-state graduate tuition, and veterans will be eligible for federal tuition assistance and the GI Bills.