Law professor Tai wins Supreme Court fellowship
Stephanie Tai, an associate professor at the University of Wisconsin Law School, has been selected as the 2013-14 Supreme Court Fellow assigned to the Federal Judicial Center. Tai will spend her fellowship year in the center's Research Division beginning in the fall.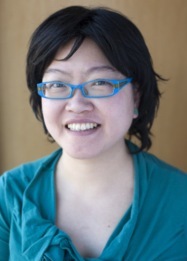 Stephanie Tai
"I'm incredibly excited and honored to have this opportunity and look forward to sharing my background in law and science in a manner that well serves the federal judiciary," Tai says.
The Supreme Court Fellows Program was created in 1973 to provide promising individuals with a first-hand understanding of the federal government — in particular, the judicial branch. With assignments at the Supreme Court, the Federal Judicial Center, the Administrative Office of the U. S. Courts and the U. S. Sentencing Commission, fellows have been involved in various projects examining the federal judicial process and seeking, proposing and implementing solutions to problems in the administration of justice.
"This is an excellent opportunity for me to contribute some of my background in law and science on developing areas of legal doctrine," Tai says. "I'm hoping to learn more about the internal governance of the federal judiciary, beyond that of the role of individual judges."
Prior to joining the Law School faculty, where she teaches courses on administrative law, environmental law, legislation and food safety law, Tai was a visiting professor at Washington and Lee University School of Law and an adjunct professor at Georgetown University Law Center. She is a regular lecturer on food safety and environmental law issues.
Tai earned a S.B. in chemistry with a minor in literature from the Massachusetts Institute of Technology in 1992, a Ph.D. in chemistry from Tufts University in 1997, and a J.D. from Georgetown in 2000.