Flamingos, pranks and togas: Leon Varjian exhibit highlights Madison's playful past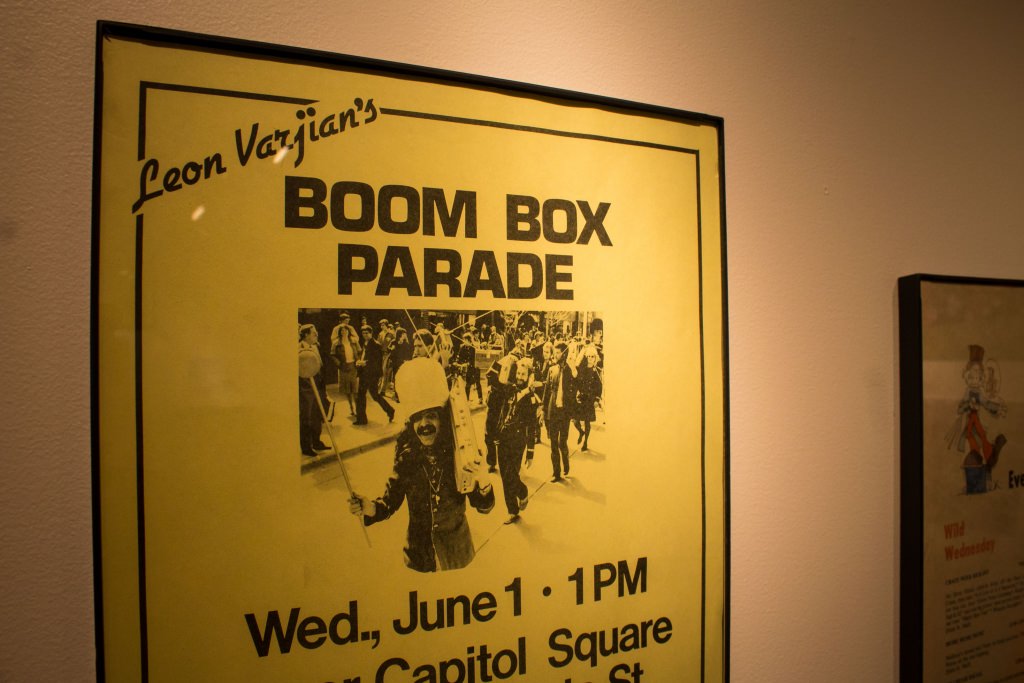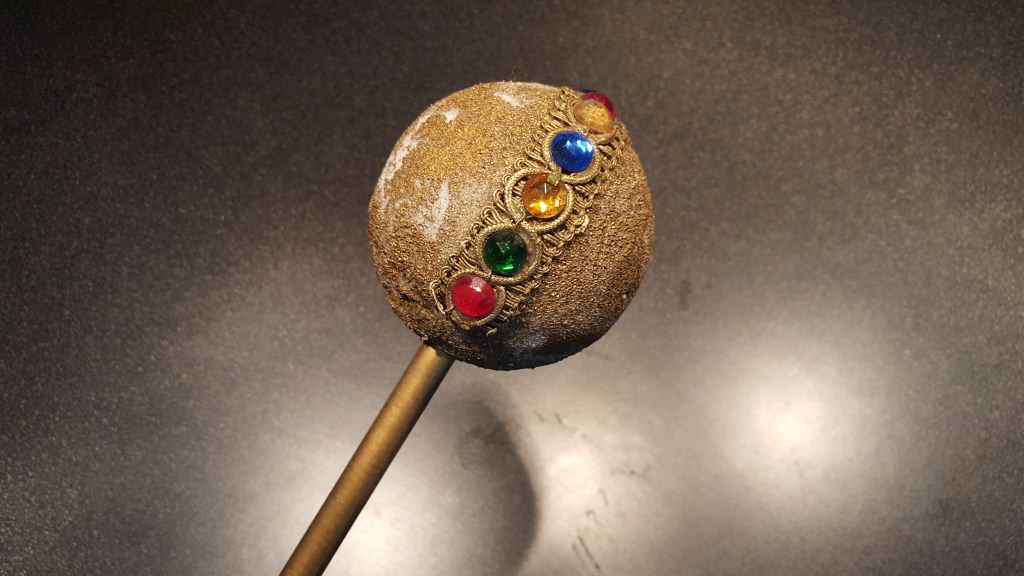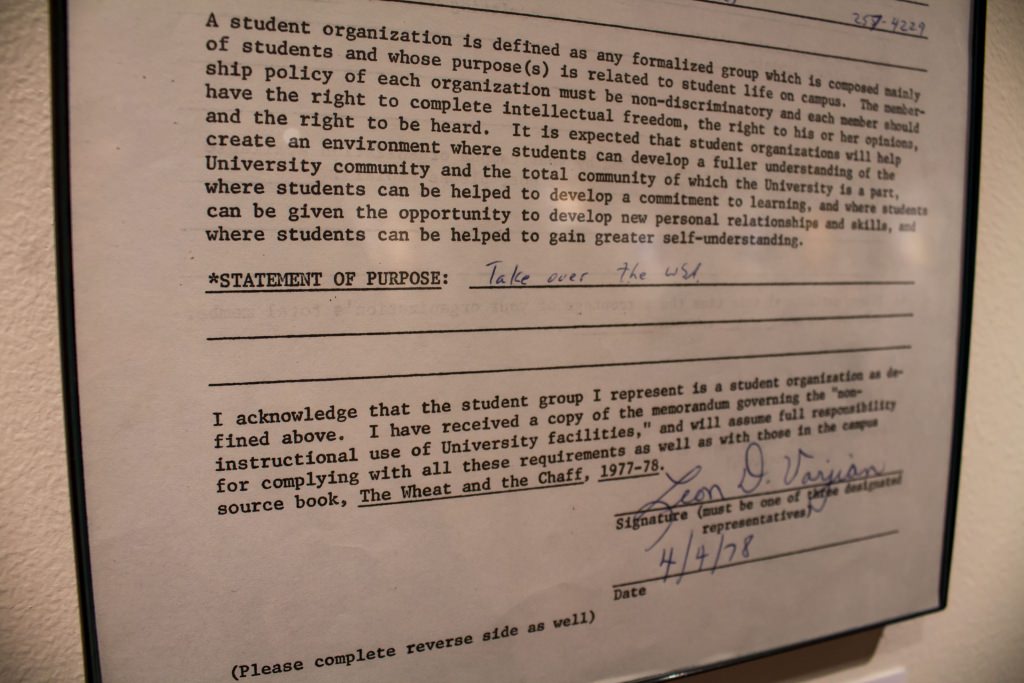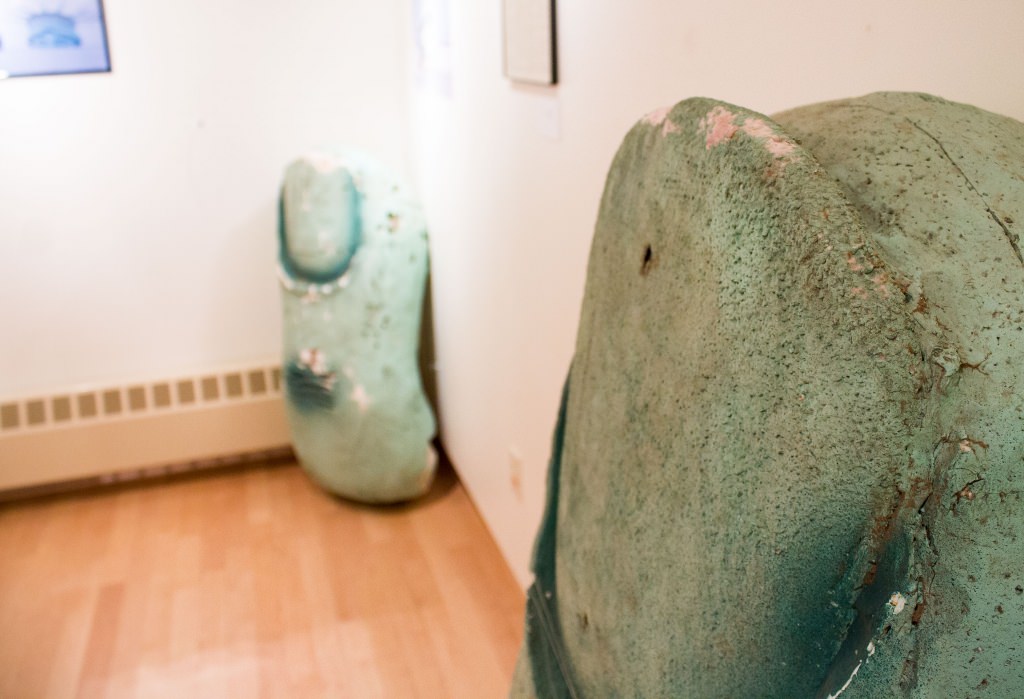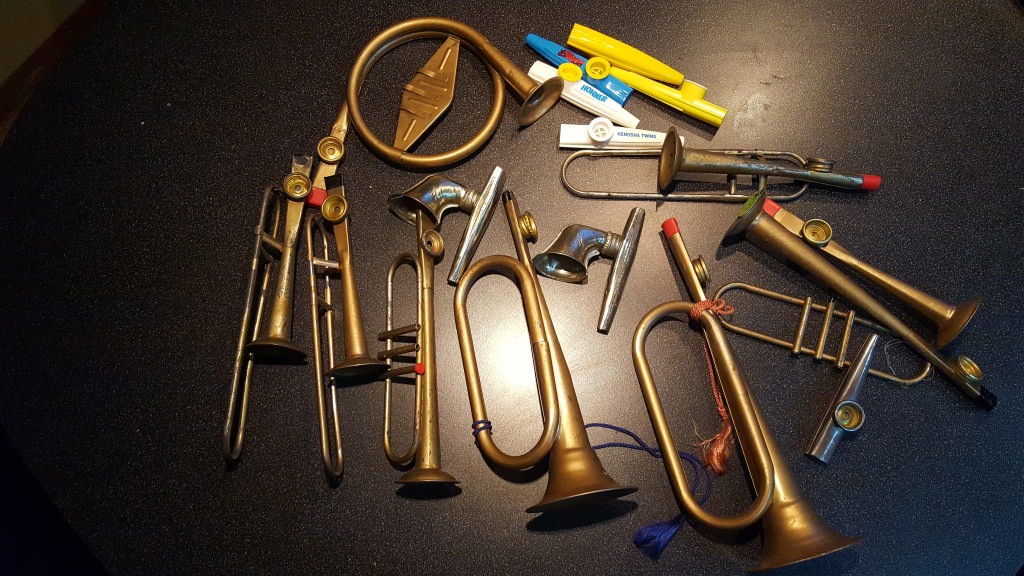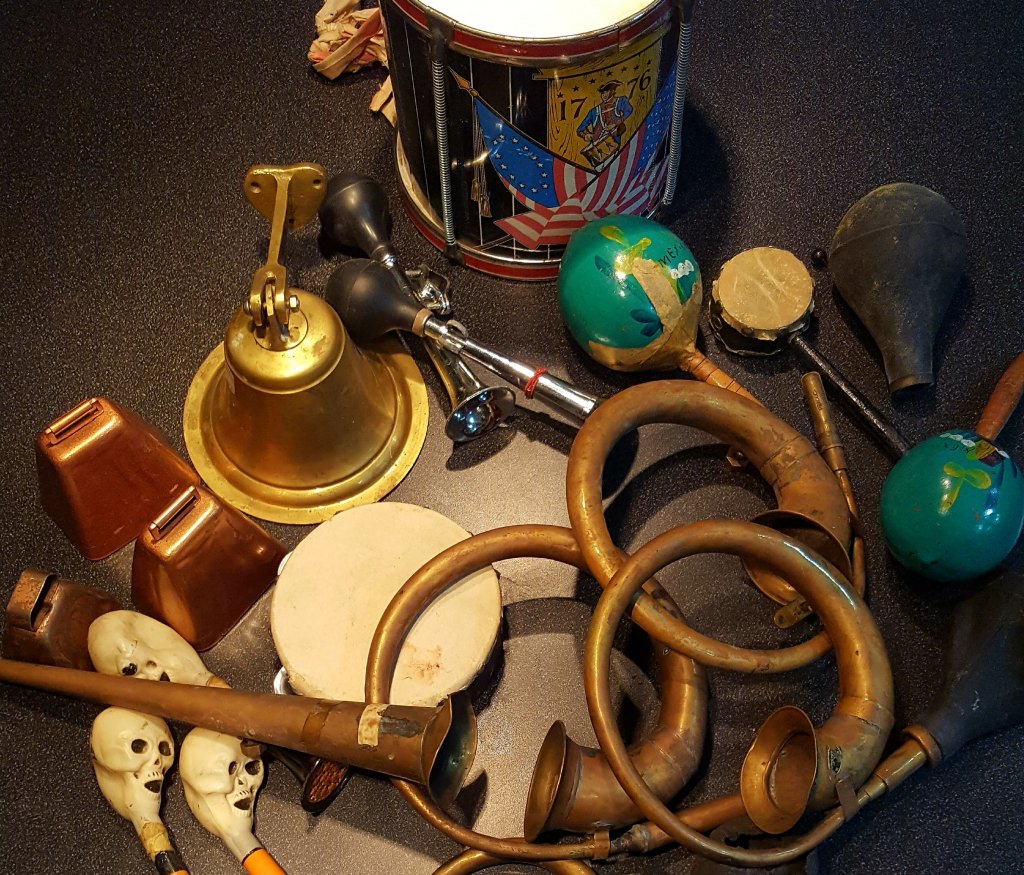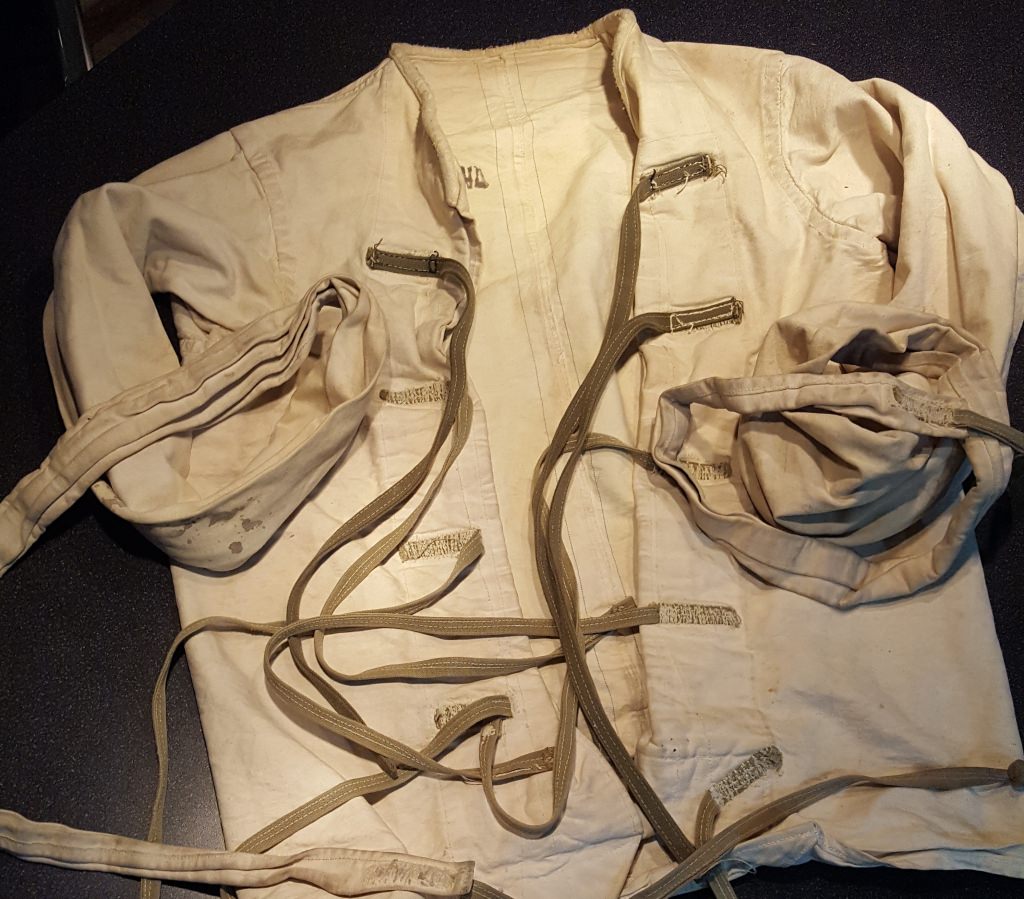 From the hundreds of plastic flamingos that periodically blanket Bascom Hill to the thousands of costume-clad students who crowd State Street each Halloween, the University of Wisconsin–Madison has a reputation for being a place of fun.
While a playful atmosphere is seen as a staple of Madison, these traditions and more may not have happened if not for one man: the illustrious prankster Leon Varjian.
Varjian, who died in 2015, was the vice president of UW–Madison's student government, called the Pail & Shovel Party, in 1978. After being voted into office on the promise of bringing malarkey to UW–Madison, Varjian and Pail & Shovel Party President James Mallon livened up campus with pranks and parties.
"They just sort of dreamed up things and did them," said David Null, director of the University Archives and Record Management.
Varjian and Mallon's most notable pranks were constructing a fake head, arm and torch of the Statue of Liberty on Lake Mendota in February 1979 — making it appear the statue sunk into the lake after they fulfilled a pledge to bring it to Madison — and filling Bascom Hill with 1,008 plastic pink flamingos in September 1979. Using student funds, they also threw toga parties and started the tradition of storming State Street on Halloween, longtime friend of Varjian's Scott Mindock said.
"The best party I ever went to was Toga II," Mindock said. "It was in front of Memorial Union, and … 10,000 or 12,000 people showed up — everybody in togas. It was crazy."
Varjian is also remembered for the boom box parade he led on State Street, which was a stunt Varjian created without Pail & Shovel.
Seeing Lady Liberty on Lake Mendota and toga parties with thousands of students may seem like a part of Madison's distant past, but recently discovered storage units of Varjian's give a window into that history.
The storage units were found by Mindock and Varjian's sister Doris Cross. Varjian had mentioned to Mindock before he died that he had storage units in Madison. When Varjian died, Cross and Mindock met in Madison to look through them together, Mindock said.
The Wisconsin Union Directorate (WUD) Art Committee and campus partners worked to organize the materials they found into an exhibition called "Dizzyland: Leon Varjian and the Antics of the Pail & Shovel Party." The exhibit, which runs through June 5 at Memorial Union, features pictures, signs, posters, newspaper clippings and other objects from the years of the Pail & Shovel Party.
But arranging the materials into an organized exhibit was no easy feat.
Mindock, who helped gather and sort the materials for the exhibit, said when he first opened the units he was shocked at how much stuff Varjian had kept. There were three units, each around 5x8x8 feet in size, full of boxes and other random items. Mindock said it took months to sort Varjian's things. Mindock alone spent at least 60 hours sifting through the materials.
Null, who also helped curate the exhibit, said there were hundreds of copies of paper things from Pail & Shovel, furniture, TV sets, tapes of Varjian's show the "Vern and Evelyn Show" and boxes full of other things.
Varjian was a unique, upbeat and loving guy, and his belongings fit with his eccentric character, Mindock said.
"It's my friend's stuff, so you'd go through it and you'd remember stuff," Mindock said. "Sometimes it'd be kind of sad, but on the other times I'd open up a box of stuff … and I'd just crack up."
One of the most iconic objects found in one of the storage units, Null said, was a map of campus created by Pail & Shovel that shows what Varjian and Mallon thought to be the ideal UW–Madison. The map includes a flooded Camp Randall for naval battles, a slide down Observatory Hill into Lake Mendota, a salami blimp and the Red Gym turned into a brewery. Titled "Dizzyland," the map is what the Pail & Shovel exhibit was named for, Null said.
Beyond what made it into the exhibit, there was also a wide array of quirky items, including circus posters, a straitjacket, kids' toys, a kazoo collection, a clown mobile, smurf halloween costumes, two mannequins, books autographed by the authors, the baton from the boom box parade and props from the "Vern and Evelyn show," Mindock said.
Mindock also found a map to money that was supposedly buried near campus. It was rumored that Varjian and Mallon stole thousands of dollars from the Wisconsin Student Association (WSA) and hid it somewhere. The map doesn't specify a particular location, but points to somewhere on Picnic Point as where the money is buried, Mindock said.
While Varjian's pranks are remembered fondly now, at the time his antics were met with opposition.
Many people thought the pranks and parties that the Pail & Shovel Party organized were a waste of student money, Null said.
"Everybody thought it was a waste of students' funds, except the students," Mindock said, who went to school with Varjian when the Pail & Shovel Party was leading.
When Pail & Shovel was elected in 1978, WSA wouldn't accept them as the student government, Mindock said. Varjian and Mallon had to hire a lawyer and fight to get recognized. At the time, the university was not a fan of Varjian's but Mindock said "you couldn't really blame them for it."
Today, however, Mindock said the university is embracing Varjian and his pranks.
The pink flamingos are now a symbol of campus and Varjian's other outlandish events, like the boom box parade and fake Statue of Liberty, live on in legend, Null said. Varjian helped give Madison its national reputation of being a fun place, Null added.
"People still today think of Madison as a fun campus and I think a lot of that came out of Pail & Shovel," Null said. "In addition to being a serious … academic school it's also a place that isn't afraid to have fun."