Five health tech startups you should know
When it comes to helping Wisconsin residents and the state's economy, you Can't Stop a Badger. This March, see how UW–Madison scientists conduct cutting-edge research that delivers tangible benefits for Wisconsinites and the world. Follow along using #CantStopABadger on social media. Your support can help us continue this work.
---
Five innovative University of Wisconsin–Madison startups are leveraging scientific research to provide new insights into medicine and treatments, which improves people's lives and boosts Wisconsin's economy.
Starting a research-based company is hard work and it can take years to get established. "Here at UW–Madison there's increasing support to help innovators on their journey from concept to commercialization," says Discovery to Product (D2P) director Andy Richards. "These five startups combined their passion and persistence with D2P and other campus resources to further their ideas to benefit society."
As these early-stage companies continue to grow, they're creating high-paying scientific and professional jobs in Wisconsin. They're also contributing to the state's economy by attracting venture capital investment and other funding.
From new methods for drug development to personalizing tumor treatment, here are five startups changing how we experience healthcare:
Ayrflo: Monitoring changes in breathing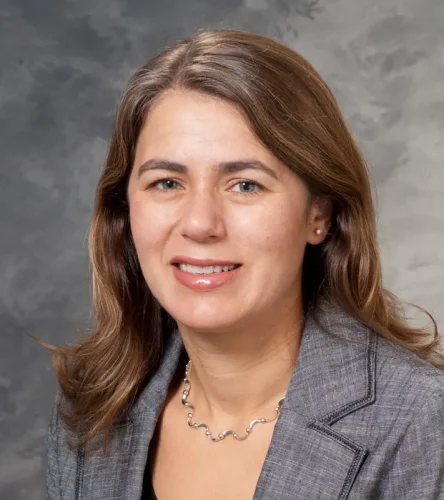 The idea for Ayrflo was born out of the lab of co-founder Guelay Bilen-Rosas in the UW–Madison Department of Anesthesiology. The team is developing a new way of monitoring breathing patterns in patients who are breathing spontaneously — recovering from surgery or receiving ongoing sedation, both of which make them vulnerable for respiratory complications. This respiratory monitoring device provides real-time breathing metrics by measuring airflow velocities across the windpipe, immediately detecting changes in breathing. Typical fingertip reading methods can have a devastating lag time in warning about the downstream onset of oxygen deprivation. Real-time monitoring provides critical extra time for medical professionals to address problems and save lives.
Founders: Guelay Bilen-Rosas, Irene Ong, Humberto Rosas
Year: 2020
UW–Madison Connection: School of Medicine and Public Health
AIQSolutions: Predicting patient response to disease
The AIQSolutions medical device software platform is built on technology invented at UW–Madison by faculty at the Carbone Cancer Center, and the School of Medicine and Public Health's Oncology and Medical Physics departments. The company helps doctors better understand and predict a patient's response to treatment for complex diseases such as cancer. The technology uses advanced algorithms, including artificial intelligence to analyze radiology images to create a detailed map of how each area in the body responds to treatment. Physicians are using AIQ's product to improve patient outcomes and decrease healthcare costs at hospitals, including UW Health.
Founders: Dona Alberti (COO), Robert Jeraj (CSO), Glenn Liu (CMO), Guy Starbuck (CTO)
Year: 2015
Employees: 28
UW–Madison Connection: School of Medicine and Public Health
BrainXell: Providing neural cells for testing, treatment
BrainXell is based on technology developed in the lab of co-founder Su-Chun Zhang, a professor of neuroscience and neurology at the Waisman Center on the UW–Madison campus. The company creates drug discovery and toxicology testing tools using patient-derived or genetically modified stem cells. They provide large-scale production of specialized neural cells to the pharmaceutical and biotechnology industry. Neural cells produced with this same technology are used to treat devastating central nervous system diseases such as Parkinson's and Alzheimer's as well as spinal cord injuries, through their subsidiary BrainXell Therapeutics.
Founders: Shouming Du (President & CEO), Su-Chun Zhang (Board member)
Year: 2015
Employees: 26
UW–Madison Connection: Waisman Center; School of Medicine and Public Health
Immuto Scientific: Speeding up drug discovery
The core technology for Immuto Scientific was developed by co-founder Michael Sussman, UW–Madison biochemistry professor, in collaboration with Leon Shohet, engineering professor emeritus. Other co-founders include former engineering postdocs and grad students Josh Blatz, Daniel Benjamin and Faraz Choudhury, as well as Dr. Sussman's lab scientist Benjamin Minkoff. The company develops solutions that accelerate the drug discovery process by automating complex protein structure analysis for protein therapeutics—a type of drug produced within living cells (such as Herceptin). These drugs are used in the treatment of difficult-to-cure diseases such as cancer. Their Plasma Induced Modification of Biomolecules technology helps companies understand how a drug attaches to its target molecule in the body.
Founders: Daniel Benjamin (CTO), Josh Blatz, Faraz A. Choudhury (President & CEO), Benjamin Minkoff, Leon Shohet, Mike Sussman (CSO)
Year: 2018
Employees: 11
UW–Madison Connection: College of Engineering; College of Agricultural & Life Sciences
Voximetry: Delivering personalized drug therapy
Voximetry is a spin-off company out of the lab of Bryan Bednarz, associate professor of medical physics at UW–Madison, who co-founded the company with two other lab members, Joseph Grudzinski and Paul Wickre. Using high-speed graphics processing, the technology helps deliver personalized radiopharmaceutical therapy (a radioactive drug)—a safe, effective and targeted approach to tumor treatment. The software provides detailed information on how the drug circulates and how it interacts with both cancers and healthy tissues. This enables physicians and physicists to tailor treatment to each individual patient.
Founders: Bryan Bednarz (CSO), Joseph Grudzinski (CIO), Paul Wickre (CTO)
Year: 2016
Employees: 12
UW–Madison Connection: School of Medicine and Public Health