Slideshow Connecting with Milwaukee students, educators
The Boys and Girls Club of Greater Milwaukee is one of the largest organizations of its kind in the country, serving about 5,000 students daily. University of Wisconsin–Madison Chancellor Rebecca Blank and School of Education Dean Diana Hess met recently with club leaders and Milwaukee Public School Superintendent Darienne Driver.
They toured the Pieper-Hillside Club and heard from club members who now attend UW–Madison. The trip was part of a statewide outreach effort to better connect UW–Madison research with all parts of Wisconsin. Similar trips have taken Blank and UW–Madison leaders to sites including Oshkosh Corp. in Oshkosh, Greenheck Fan in Wausau, and Cranberry Creek Cranberries in Necedah.
Click photos to view captions.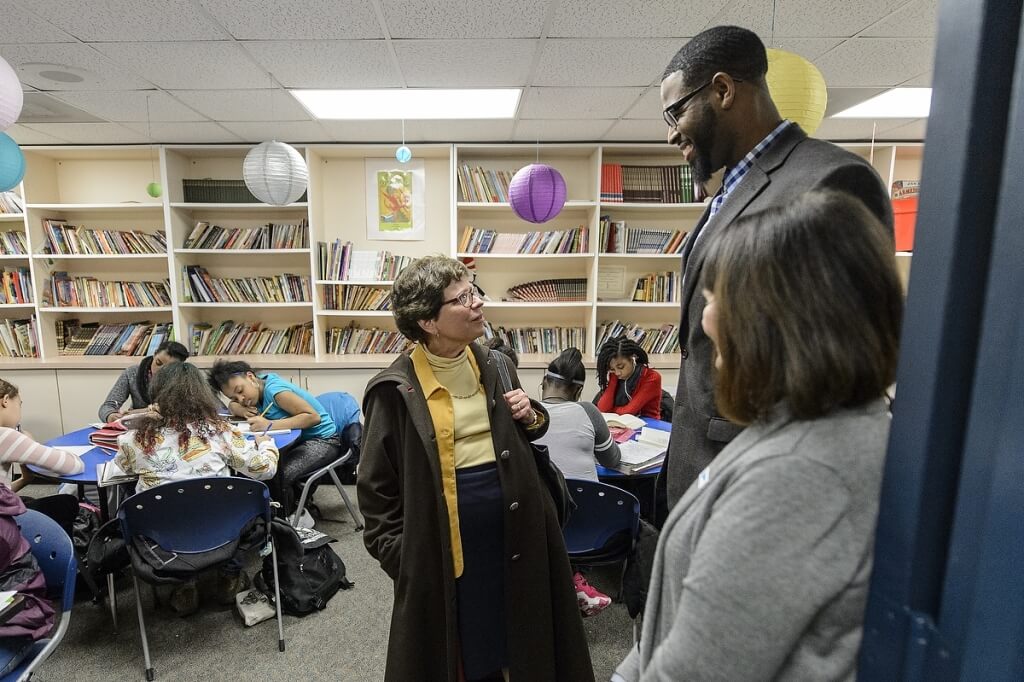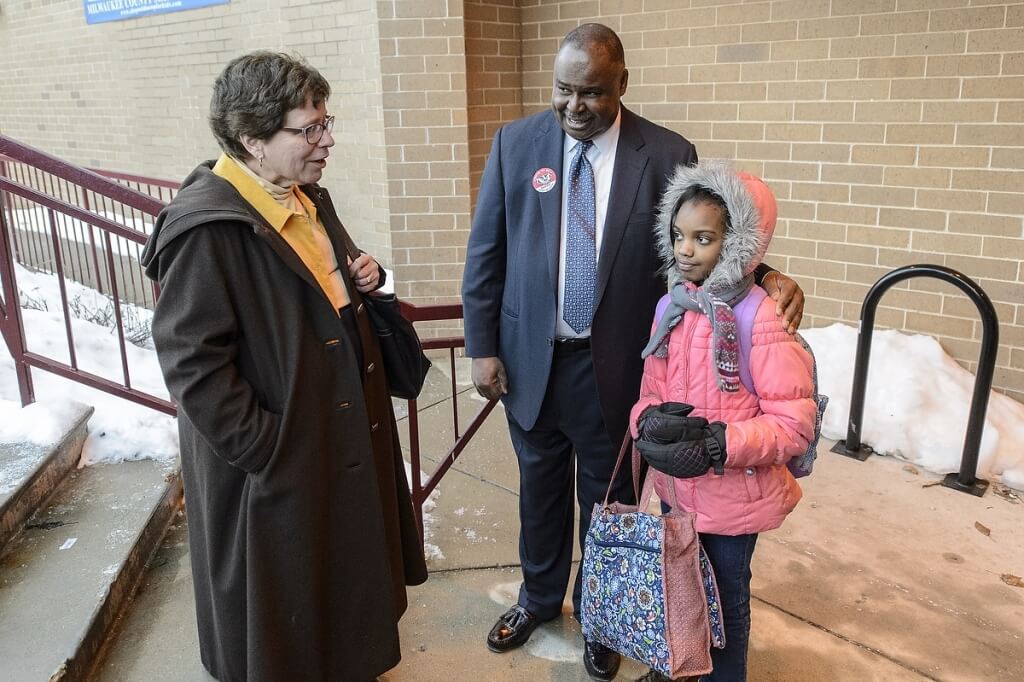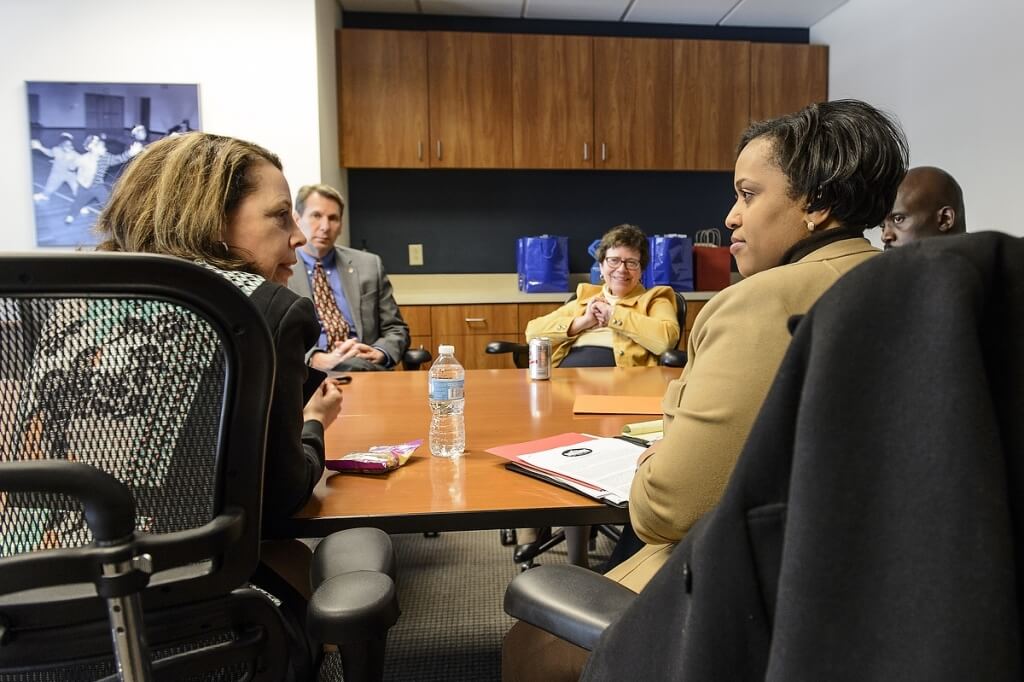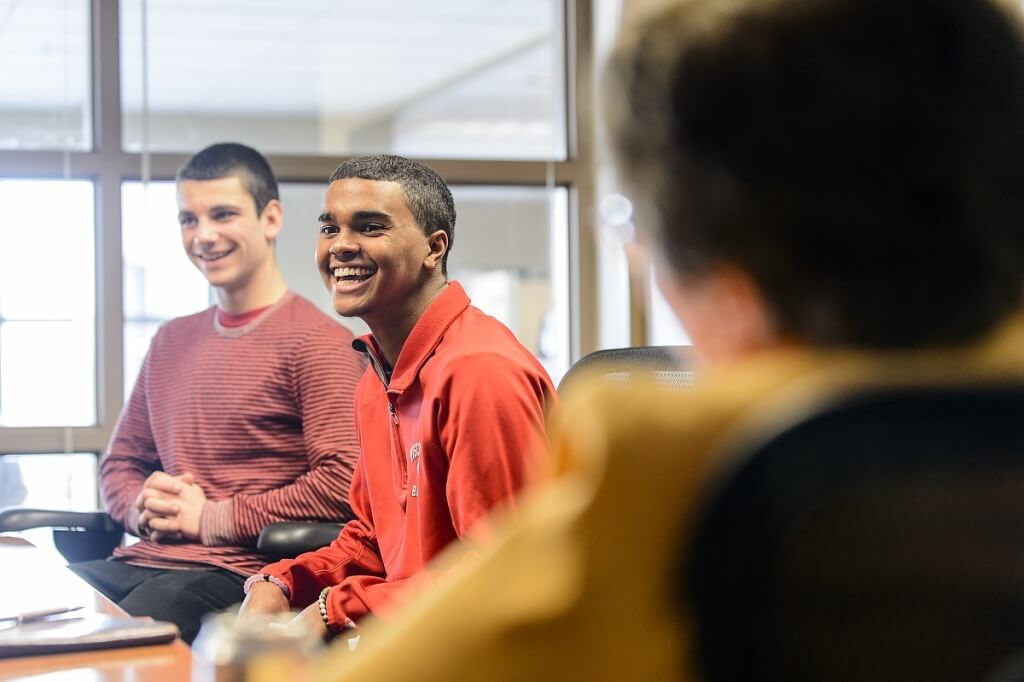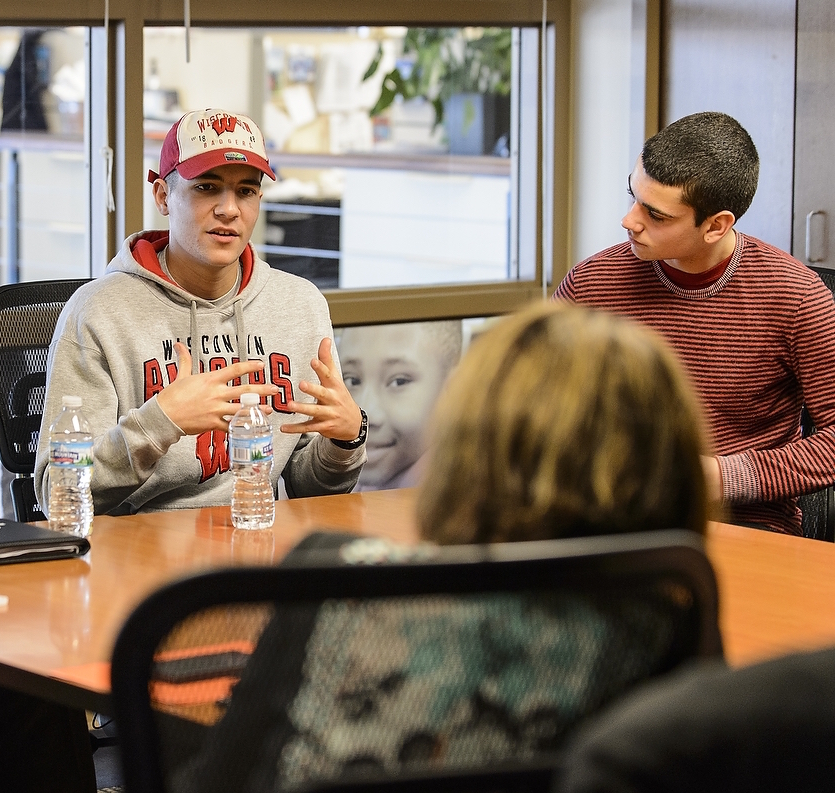 See more photo stories