Committee names finalists for Wisconsin School of Business dean
The Wisconsin School of Business dean search and screen committee has named three finalists, presenting its recommendations to University of Wisconsin–Madison Chancellor Rebecca Blank and Provost Sarah Mangelsdorf Wednesday.
The 17-member search and screen committee, chaired by Terry Warfield, professor of accounting and information systems, selected: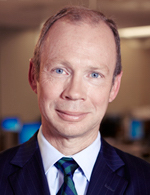 Gene Anderson, Schein Family Chair in business and professor of marketing at the University of Miami School of Business Administration. He served as dean from 2011 to 2016, working together with faculty, staff, students and supporters to advance the school's position as "The Business School of the Americas." Anderson received his doctorate in marketing and statistics from the University of Chicago, and his master's in administration and bachelor's in business administration from the University of Illinois. His research interests include marketing and business performance, customer satisfaction and customer analytics.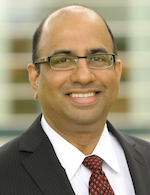 Raj Echambadi, the Alan J. and Joyce D. Baltz Professor in the College of Business at the University of Illinois at Urbana-Champaign. He also serves as the senior associate dean for strategic innovation for the College of Business. Echambadi received his doctorate in business administration from the University of Houston, his master's in business administration and bachelor's in mechanical engineering, both from Anna University in India. His research interests include business strategy issues, especially strategic innovations and technology entrepreneurship, and method issues, especially collinearity issues pertaining to testing multiplicative interactions.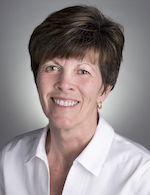 Anne P. Massey, dean's research professor and professor of information systems, Kelley School of Business, Indiana University Bloomington. She currently serves as associate vice president in the Office of the Executive Vice President for University Academic Affairs. She received a doctorate in decision sciences and engineering systems, master's of science in industrial engineering and bachelor's degree in management, all from Rensselaer Polytechnic Institute in Troy, New York. Her research interests include IT implementation and adoption, computer-supported collaborative work and design-driven innovation.
The new dean will succeed François Ortalo-Magné, the Albert O. Nicholas Dean of the Wisconsin School of Business since 2011, who will depart Madison in summer 2017 to become dean of the London Business School.
"We are excited about the capabilities and experience that each of these candidates would bring," Warfield says. "Each candidate has a list of impressive accomplishments in areas we believe will be important to the future of our school, our alumni and business partners, and to the campus as a whole."
Founded in 1900, the school established one of the first five business programs in the nation. The dean serves as the chief academic and executive officer, with responsibility for faculty and staff development, personnel oversight, fundraising, budget planning and management, curriculum and student academic affairs.
The school, with an annual budget of $69 million, comprises approximately 80 tenured and tenure track faculty, 220 professional staff and 40 university staff. WSB offers highly regarded degrees in the major fields of business, as well as executive and continuing education programs.
Public presentations will be in 1310 Grainger Hall (Plenary Room) with Echambadi Feb. 28 from 3 to 4:30 p.m., Anderson March 2 from 3:30 to 5 p.m. and Massey March 6 from 3:30 to 5 p.m.
Employees may attend the talks in pay status, with supervisor permission, if the presentations fall during normal work hours. During these presentations, the finalists have been invited to lay out their vision for the role.