9 ways to meet new people on campus this summer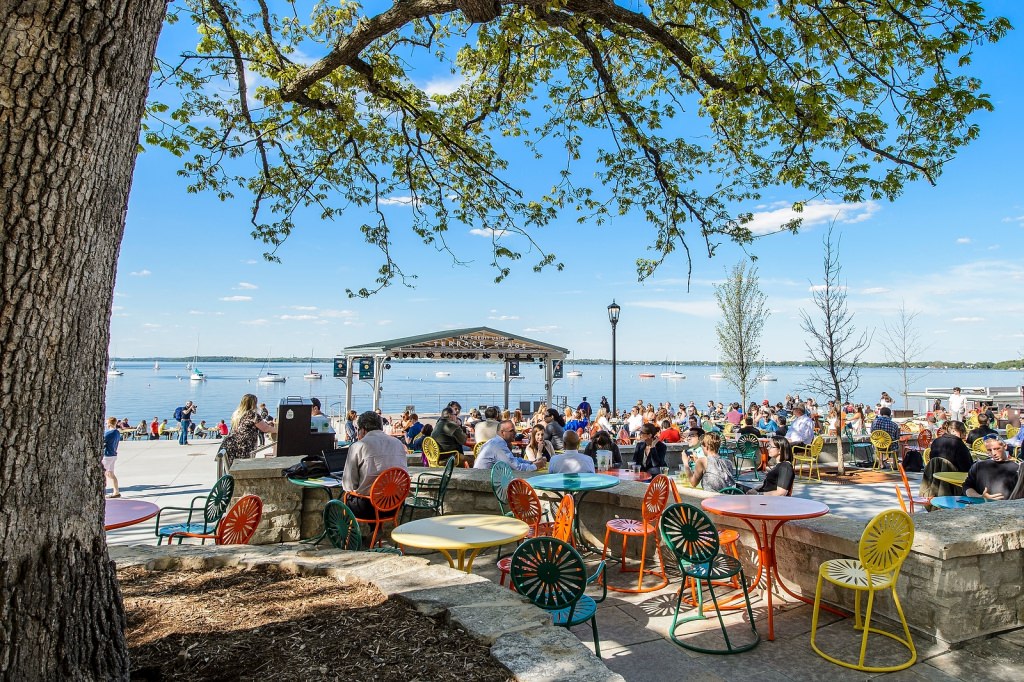 Saying 'hello' to summer also means that you've probably had to say 'goodbye' to your friends who have headed back home.
If you're staying in Madison, however, summer is the perfect time to get connected with others and try out new things. Luckily, there are a variety of events happening at UW–Madison this summer to make that process easier.
From arts to the outdoors, here are nine ways to meet new people and make new friends on campus during summer break.
1. Join Wisconsin Hoofers
With sailing, scuba diving and horseback riding lessons, as well as wilderness getaways and fun social events, joining the Wisconsin Hoofers is a great way to find friendship by getting outdoors.
2. Enjoy Open Mic Night at The Terrace
Grab a seat for Open Mic Night at The Terrace, where community members perform comedy, poetry and all styles of music. After sharing some laughs, indulging in Babcock Hall ice cream and listening to music with those around you, it's impossible not to make a new friend at The Terrace.
3. Hang out at The Sett
Bowling, billiards and rock climbing are all ways to have some fun and get connected with fellow Badgers at The Sett in Union South.
4. Participate in intramural sports
Up your game, get competitive and meet other sports enthusiasts by joining an intramural team. From sand volleyball to ultimate frisbee, RecSports has six different intramural sports that you can enjoy this summer.
5. Observe the night sky at Space Place
If you love astronomy, then UW–Madison's Space Place is the place for you. Chat about objects in the night sky while viewing the stars through telescopes — here you can find a star and a new friend.
6. Take part in the Chazen Museum outdoors
The Chazen Museum of Art is taking their museum outdoors for its Summer Spin event. Hosted every Thursday night this summer, you can connect with new people among live music, outdoor films and adventures with art.
7. Stay active with RecSports classes
Want to stay active and make some workout buddies? RecSports is offering outdoor group fitness classes, including boot camp classes and sunrise yoga at Allen Centennial Gardens.
8. Explore the sciences at the Wisconsin Institutes for Discovery
Engage in a hands-on laboratory experience with the Discovery Building's DIY Science program. Specifically designed for adult audiences, you can meet science lovers and get a firsthand sense of cutting-edge research.
9. Get creative with The Terrace Art Zone
Make arts and crafts with Wheelhouse Studios on Wednesday evenings this summer — it's the perfect way to relax, get your creativity flowing and enjoy a sunset on The Terrace alongside others.