Campus & Community Summit kicks off Morgridge Center's 20th anniversary
In 2016, the Morgridge Center for Public Service celebrates 20 years of campus-community collaboration. The first major event of this anniversary year takes place on Friday, Feb. 5 from 8 a.m. to 5:30 p.m. at the Wisconsin Institutes for Discovery.
The Campus & Community Summit features a full day of networking, poster sessions, a keynote speech by Campus Compact president Andrew Seligsohn and "lightning round" project presentations highlighting the work of students, staff and community-based efforts.
Registration is free and includes lunch and additional refreshments. Students, faculty, staff and community members are encouraged to participate and exchange ideas with local and national leaders.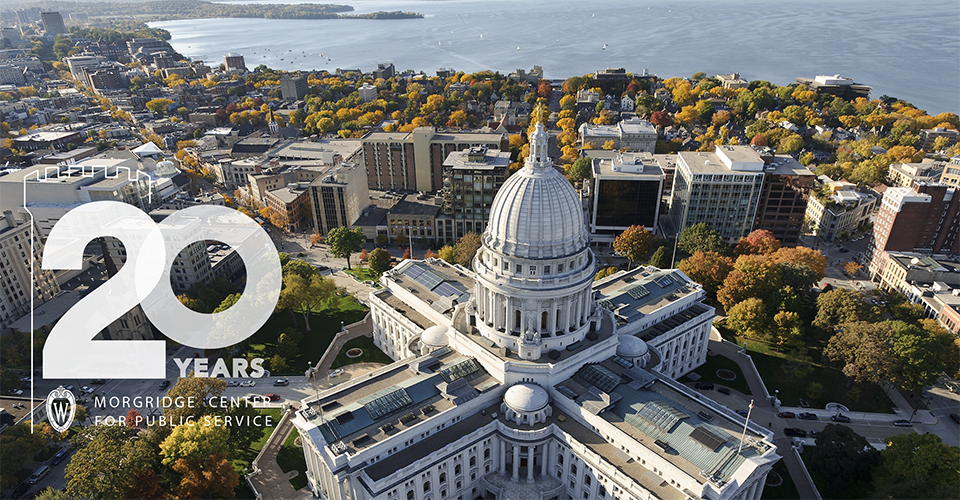 Poster sessions and other presentations will spotlight many successful campus-community partnerships. In addition to Provost Sarah Mangelsdorf and Morgridge Center director Kathy Cramer, speakers include Diana Hess, dean of the School of Education; Crystal Anders, executive director of Community Shares of Wisconsin; Jaimes Johnson, director of community and campus relations for UW Credit Union; and Renee Moe, president and CEO of United Way of Dane County.
Register online. More information about 20th anniversary activities, updated throughout the year, is available on the Morgridge Center's web site.