Photo gallery Bucky and the band hand John Wiley a birthday surprise
Several members of the UW Marching Band, Bucky Badger and invited guests made an early-morning surprise visit to the Madison home of Chancellor Emeritus John Wiley to celebrate Wiley's 80th birthday on March 23. Wiley led UW–Madison from 2001 to 2008.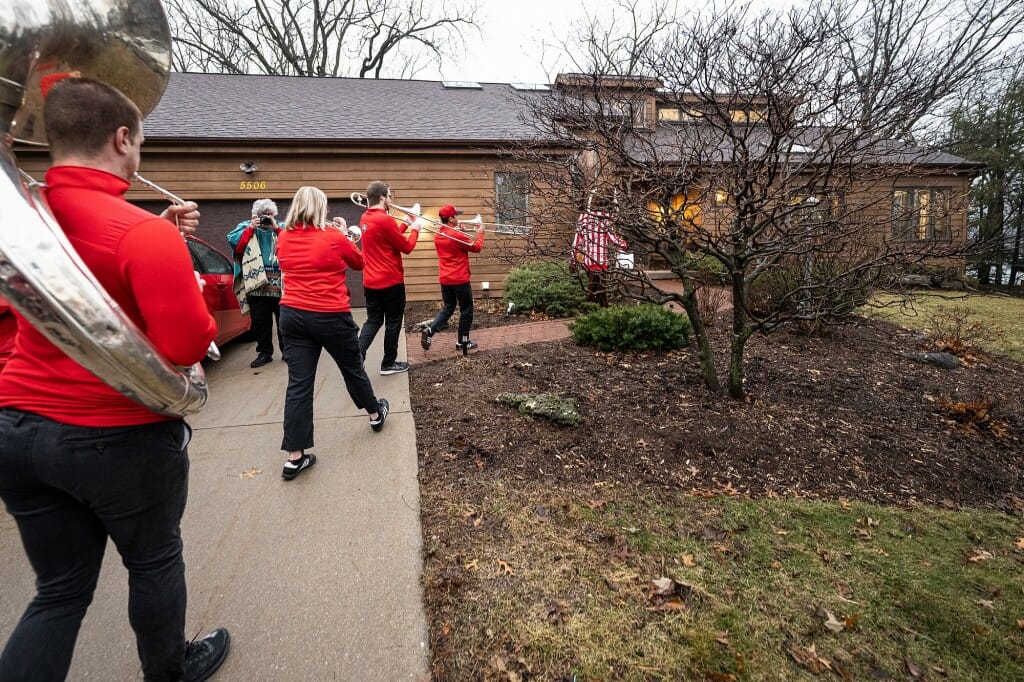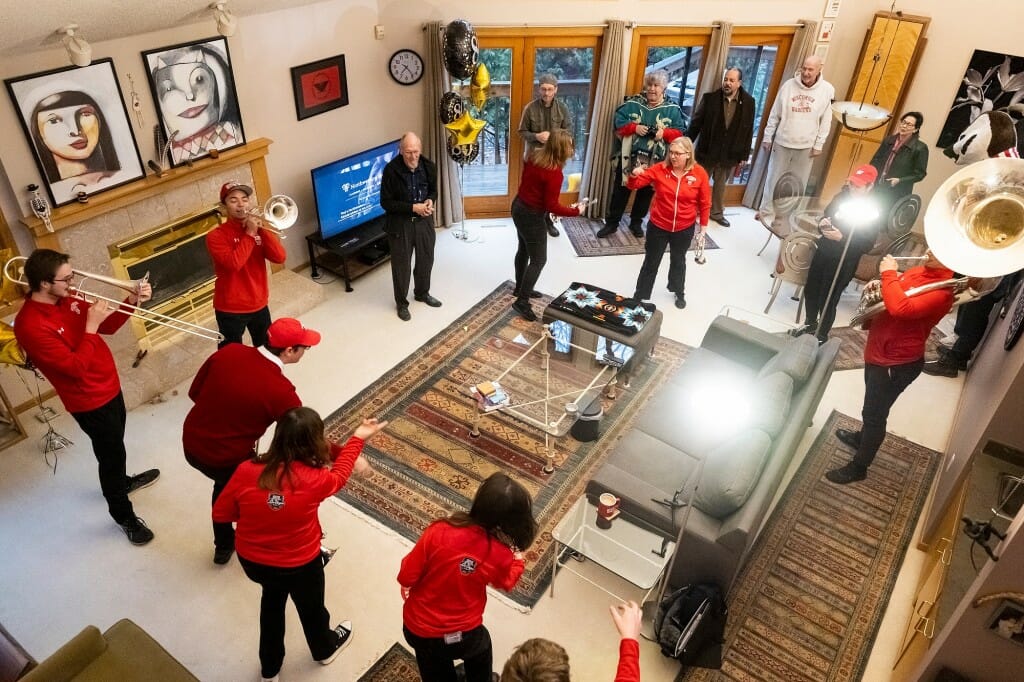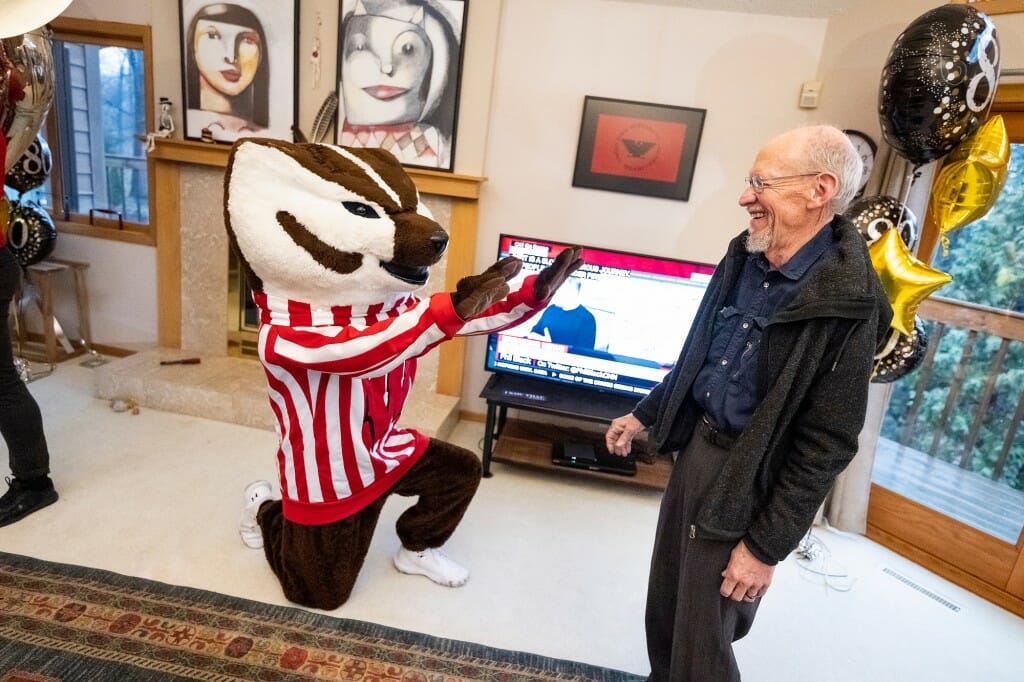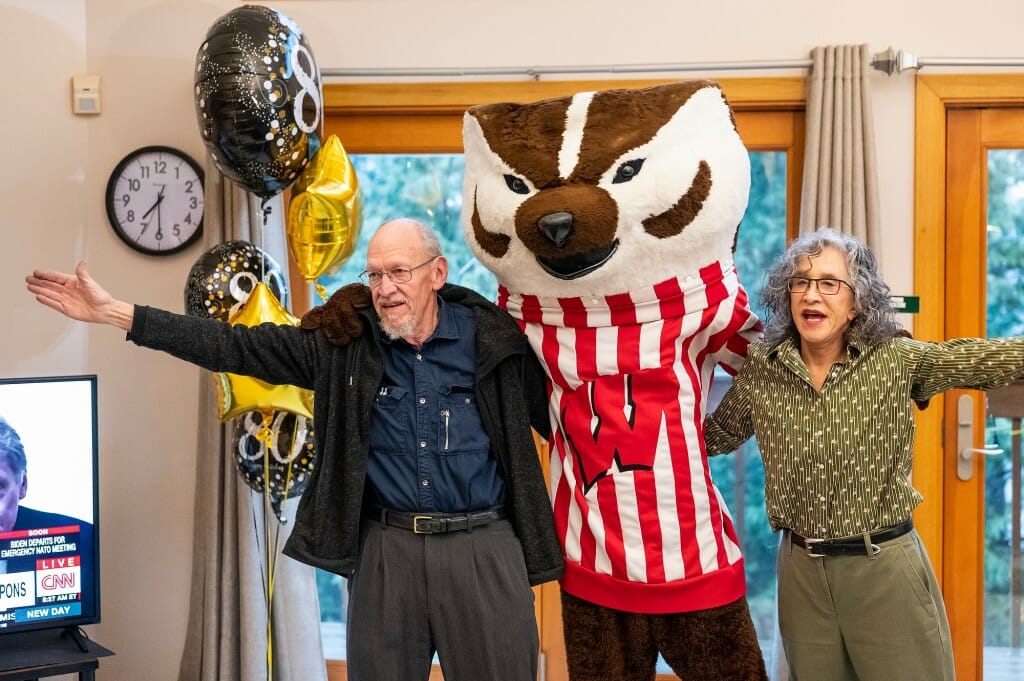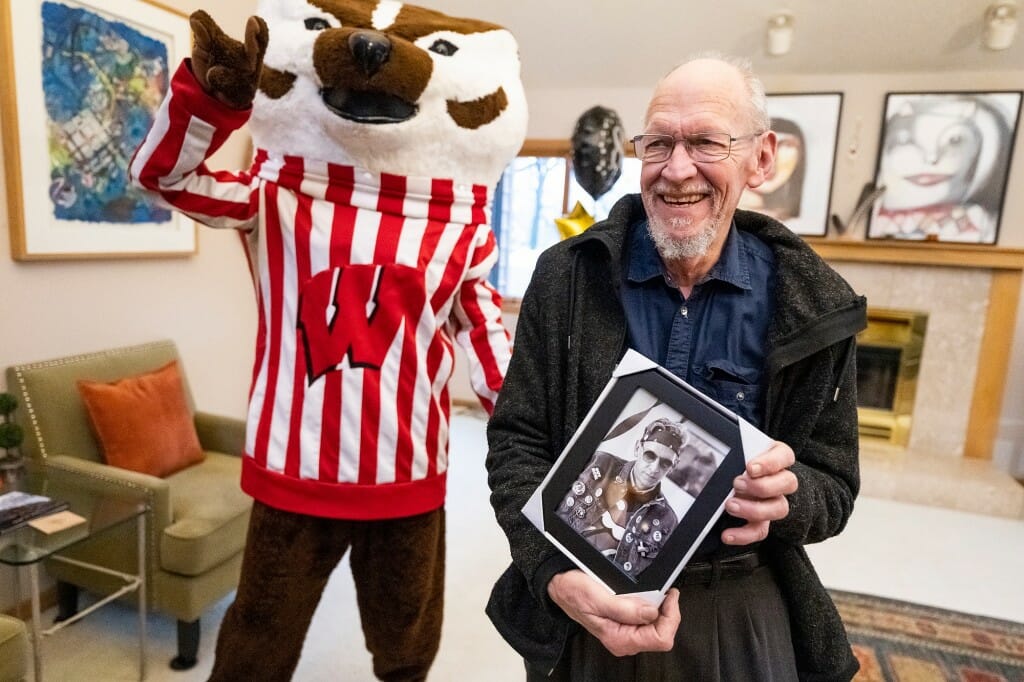 Don't wake the neighbors!
See more photo stories