Photo gallery Bakke Center a big hit on its first day
The Bakke Recreation & Wellbeing Center impressed students and campus community members, who tried out everything from the Sub-Zero Ice Arena on the first level all the way up to the track on the fourth level.
The Bakke Center features spaces dedicated to supporting well-being services — such as the Wolf Teaching kitchen, restorative studios and rooms for massage therapy, peer wellness coaching and meditation — as well as a 25-yard recreational pool, eight multipurpose courts, a climbing and bouldering wall, sports simulators, multipurpose studios, an indoor jogging track, a rooftop fitness area and over 29,000 square feet of fitness space. Some of the spaces will open in fall.
Lead donors Jim and Sue Bakke cut the ribbon to the new center with the help of Chancellor Jennifer Mnookin. "This is so exciting! I can hardly decide what I would use first," Sue Bakke said. "The architect just thought of everything."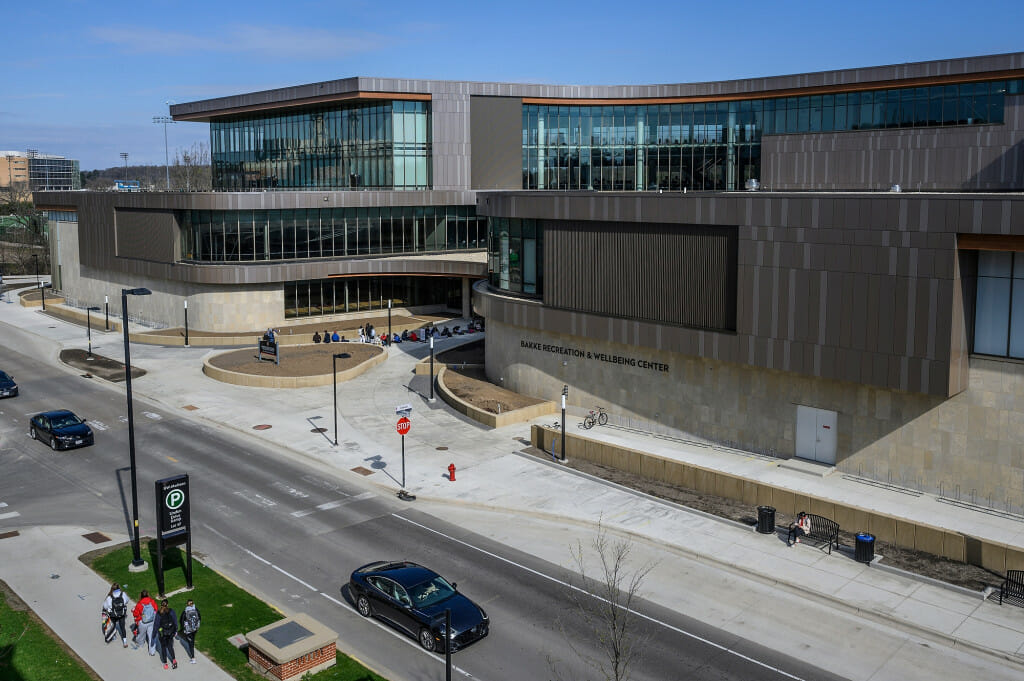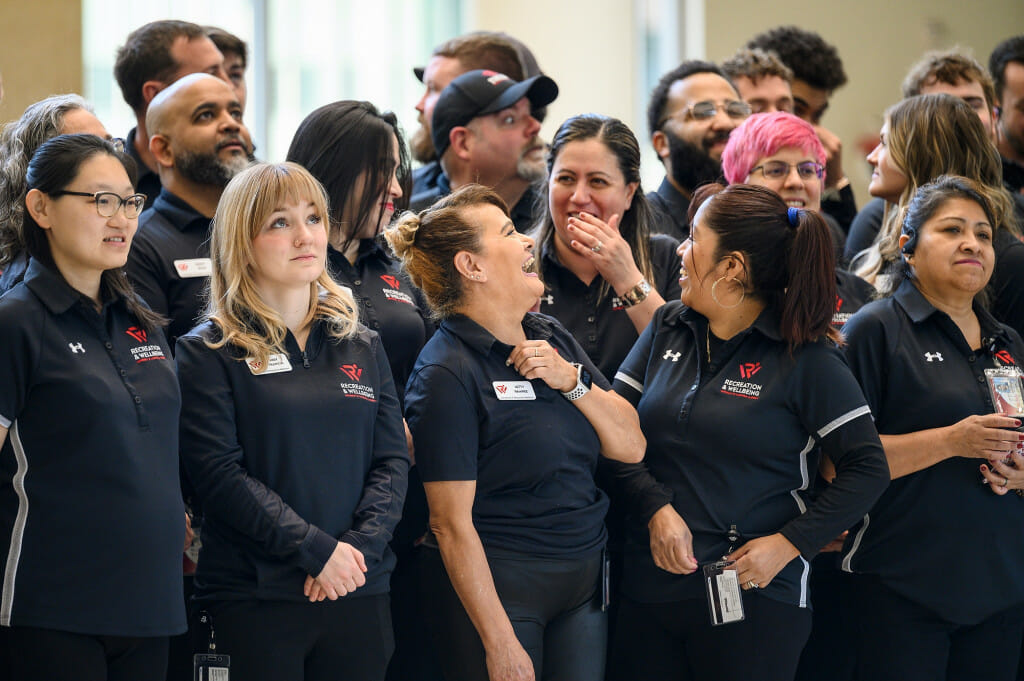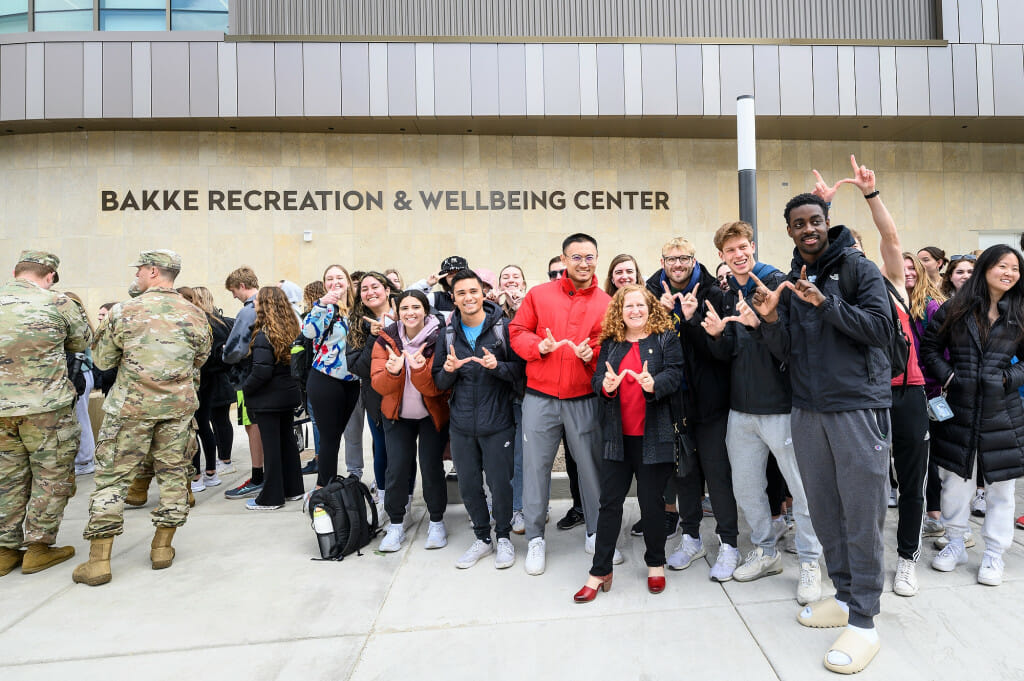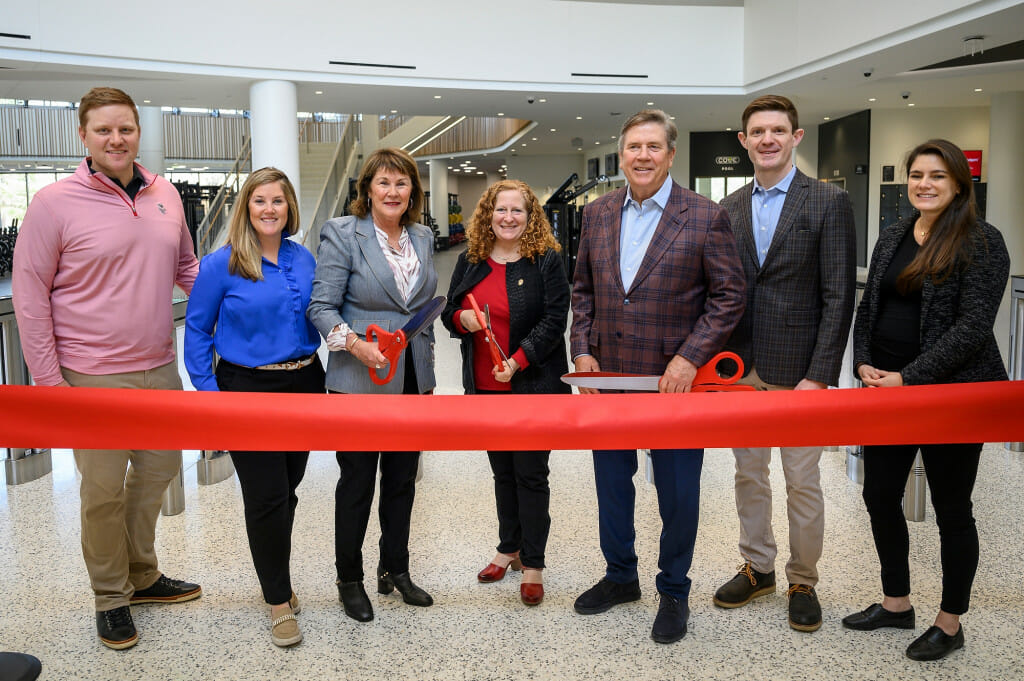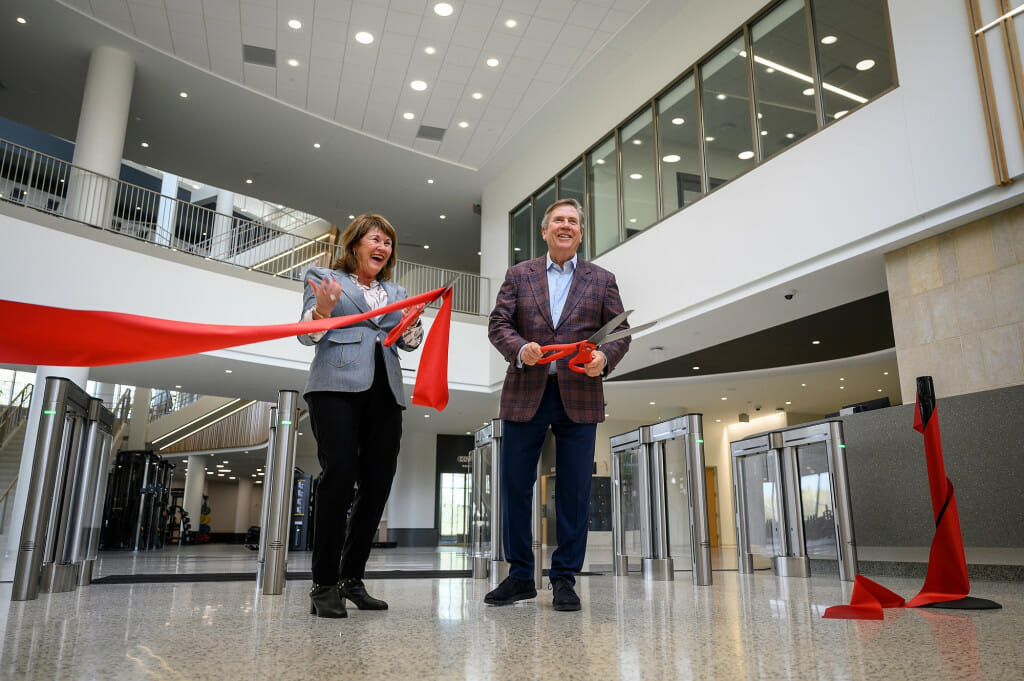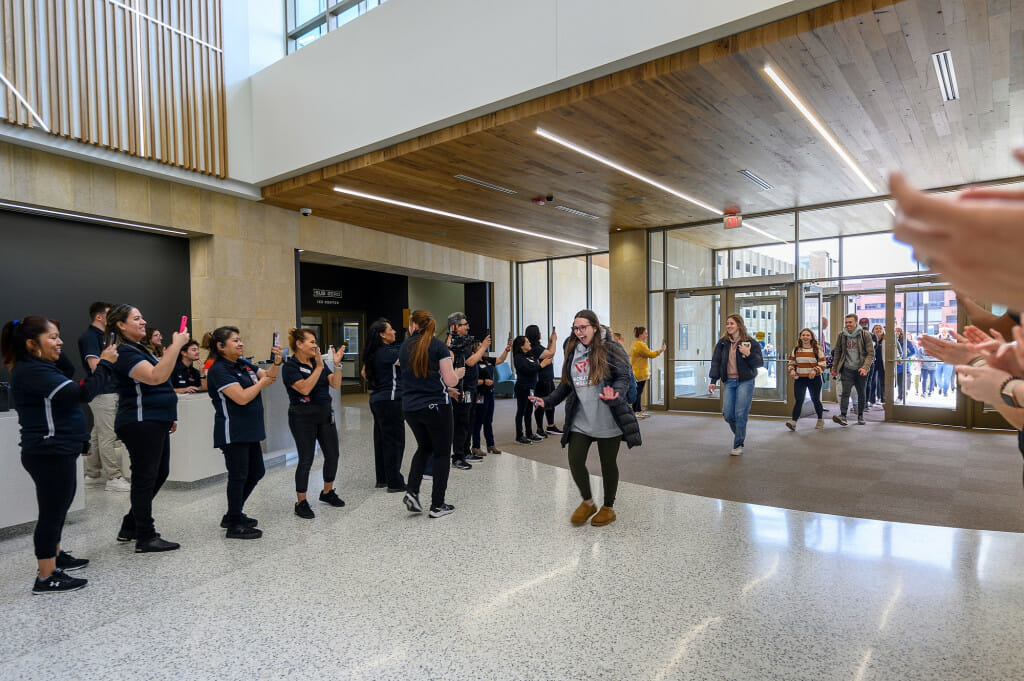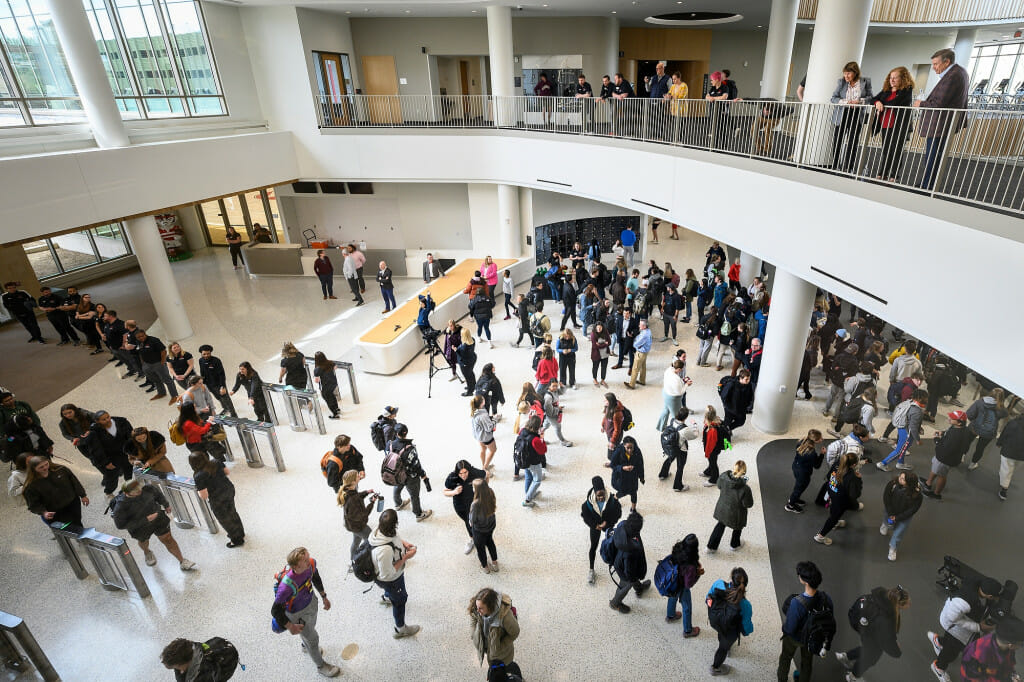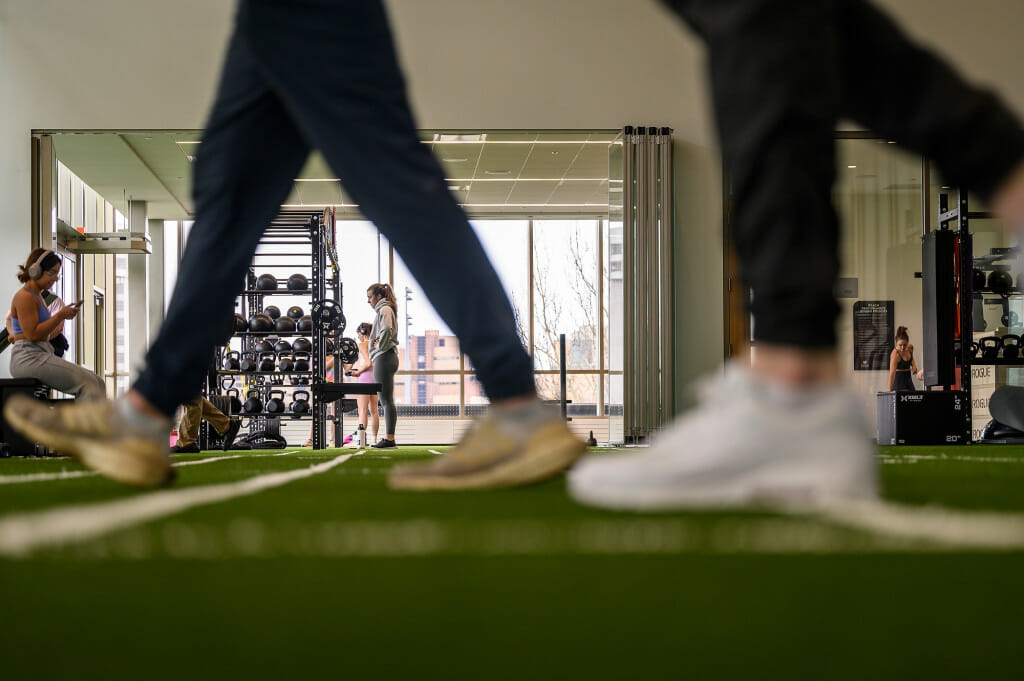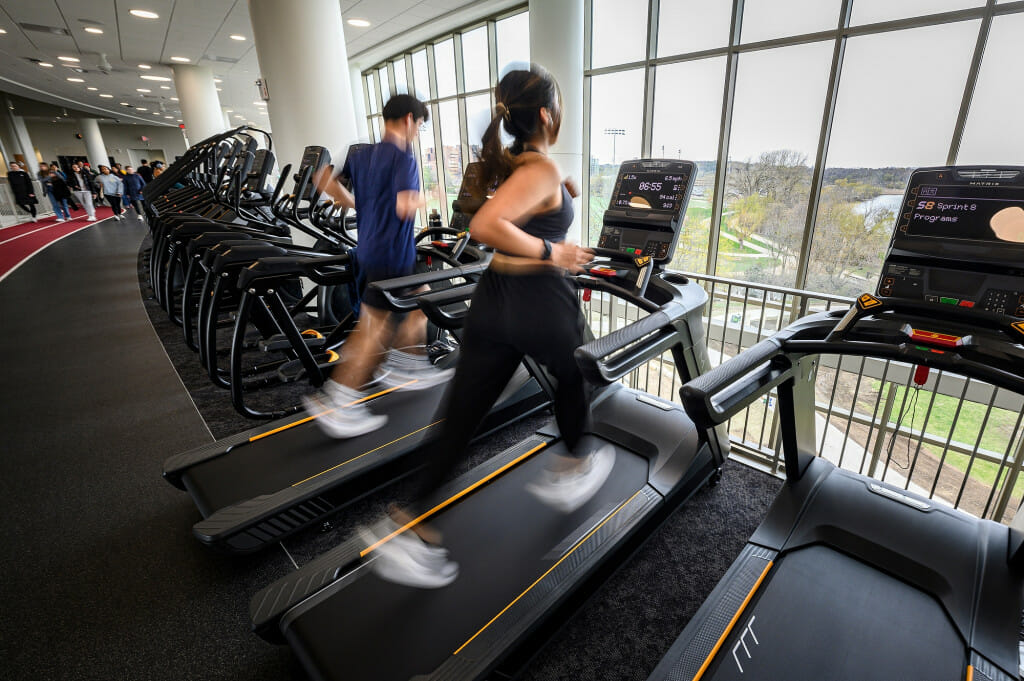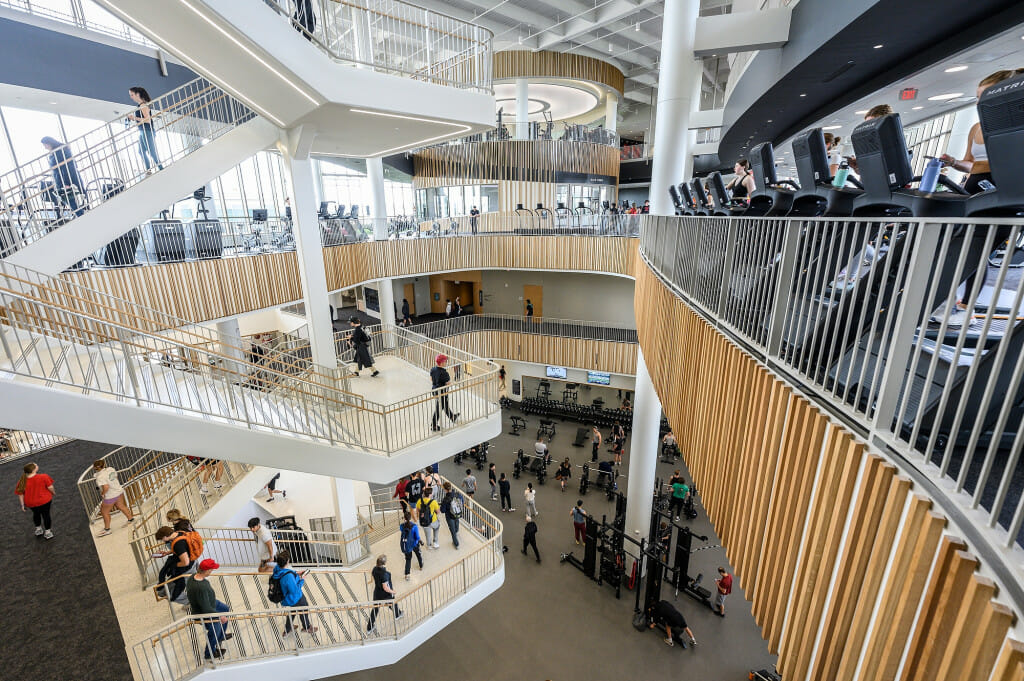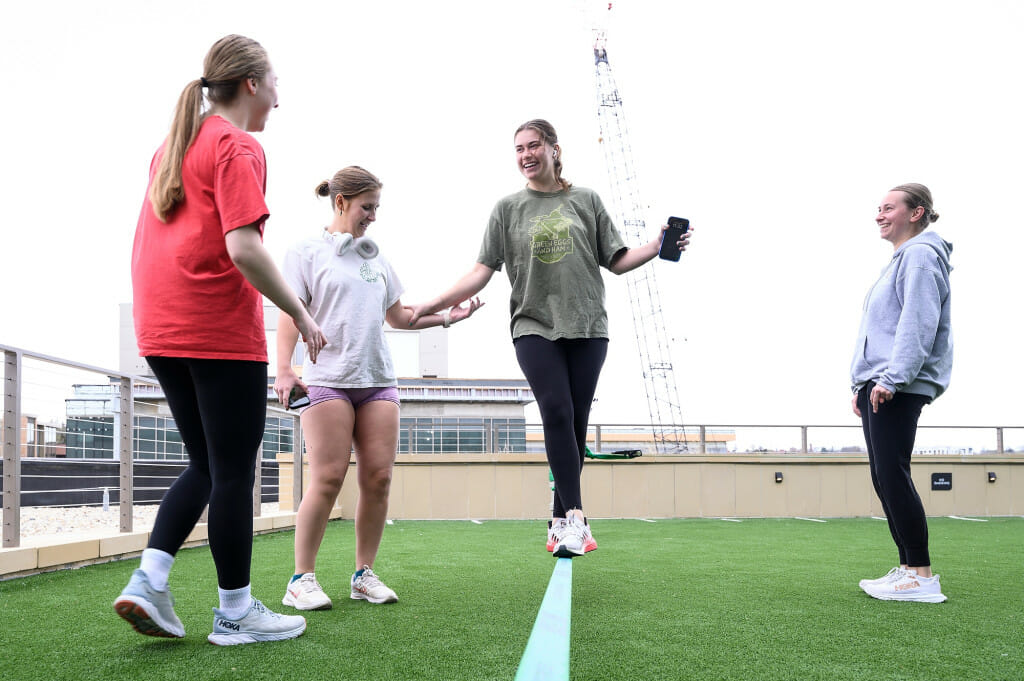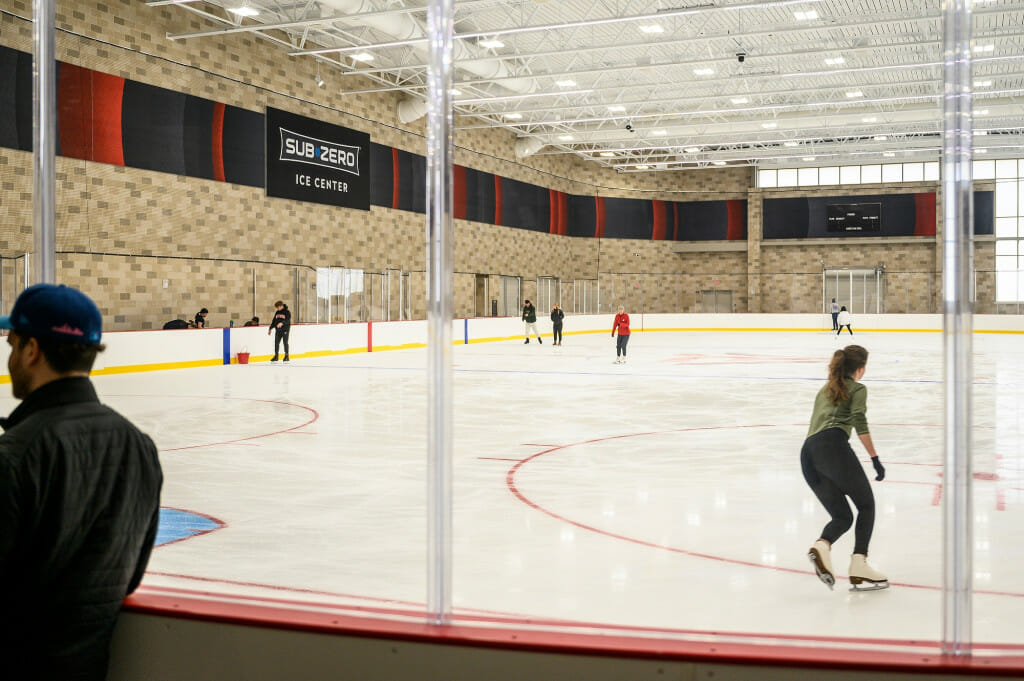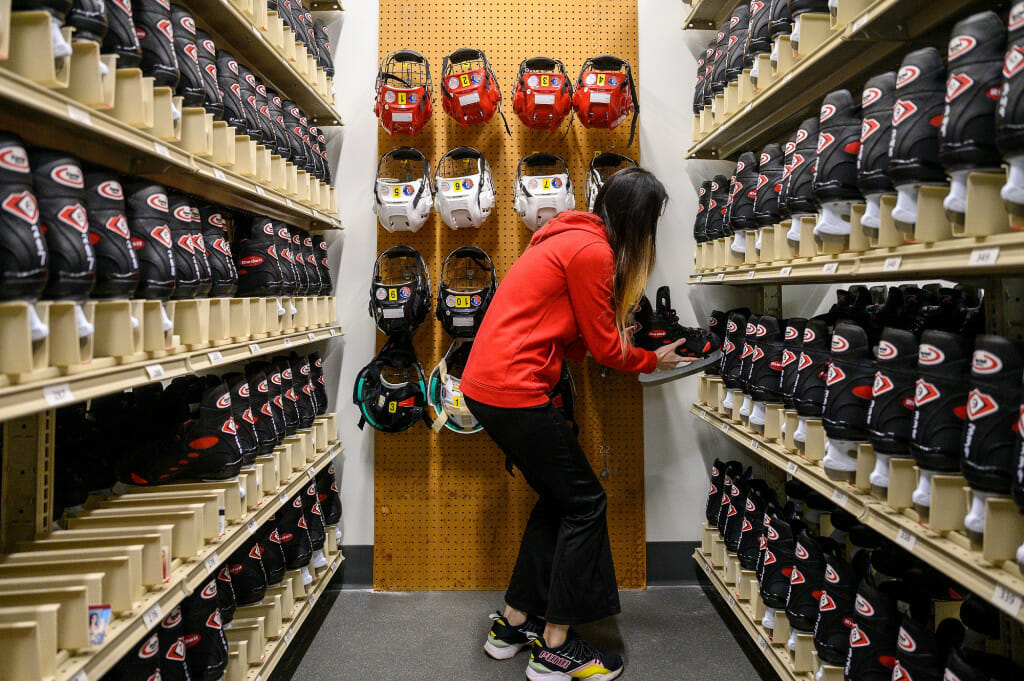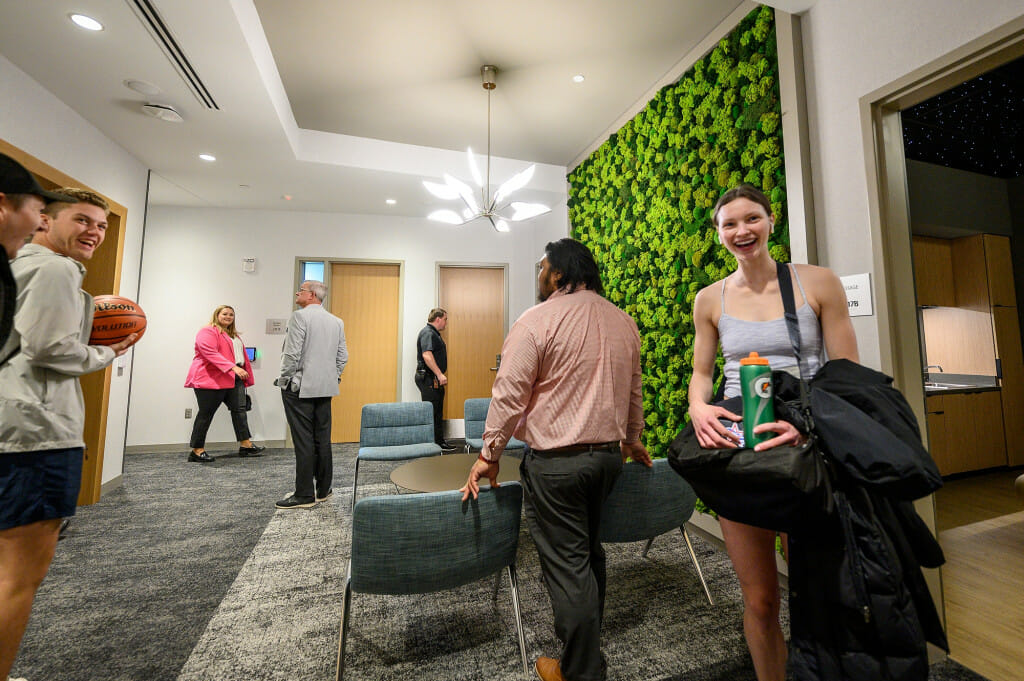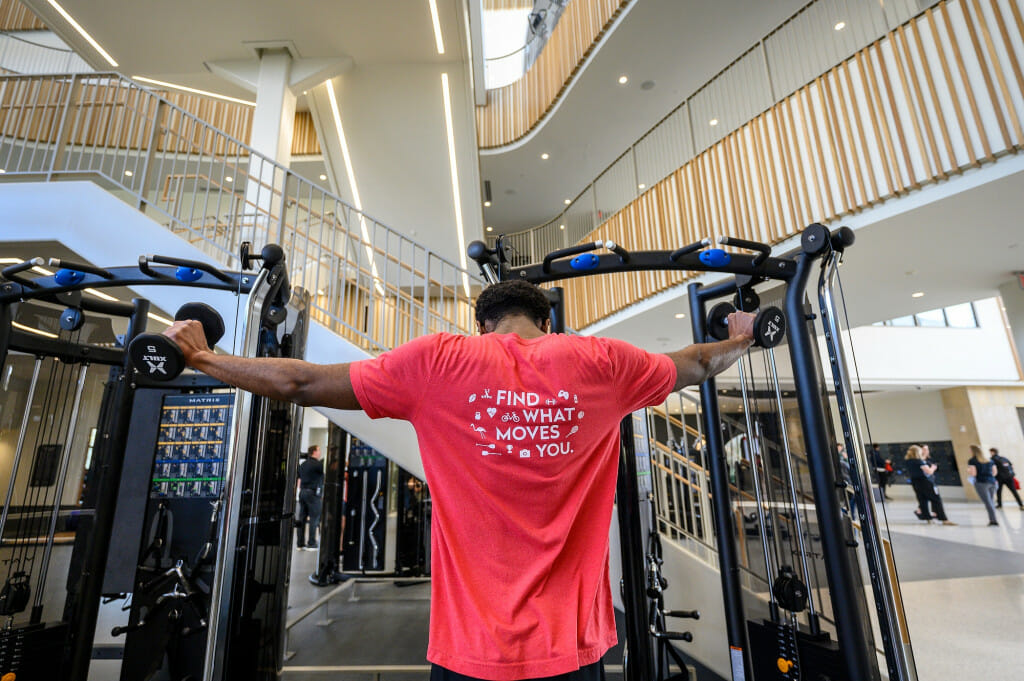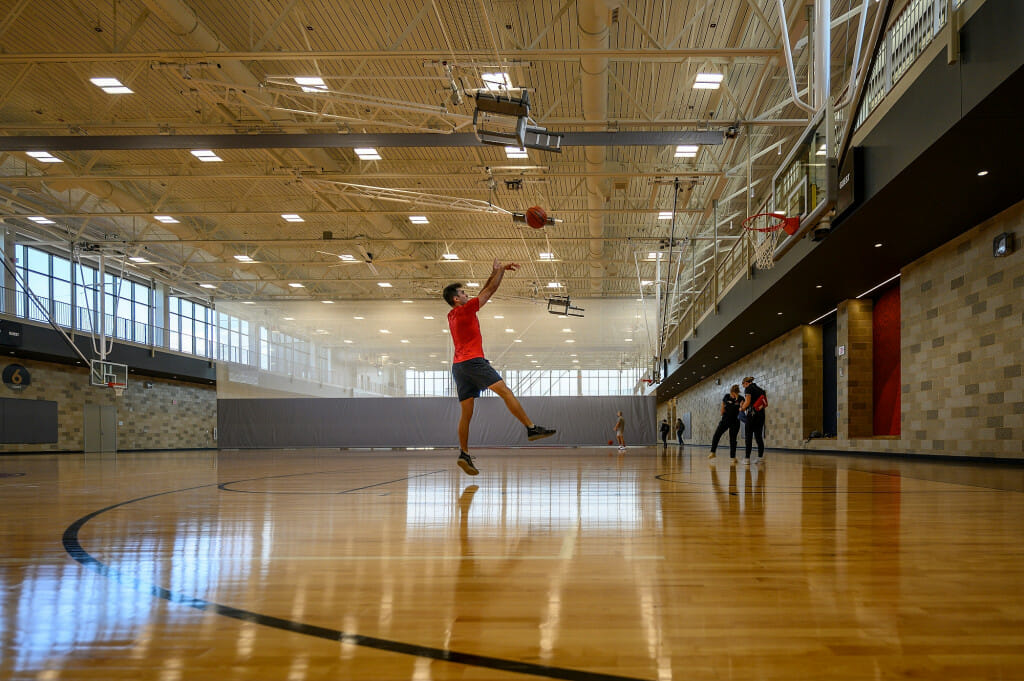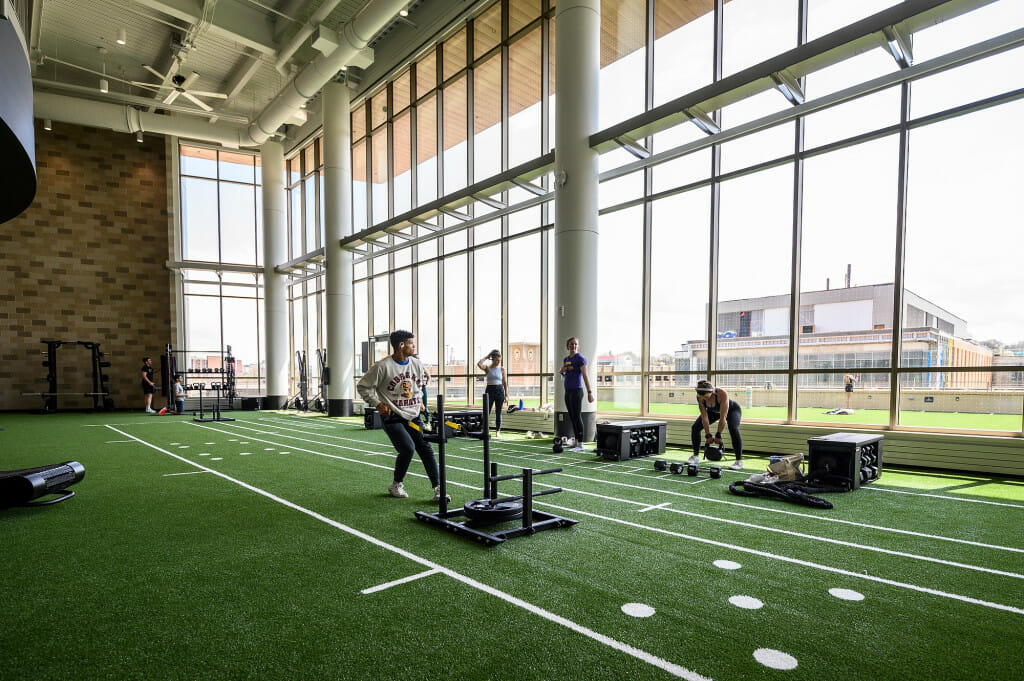 See more photo stories