'Amazing Race,' amazing comeback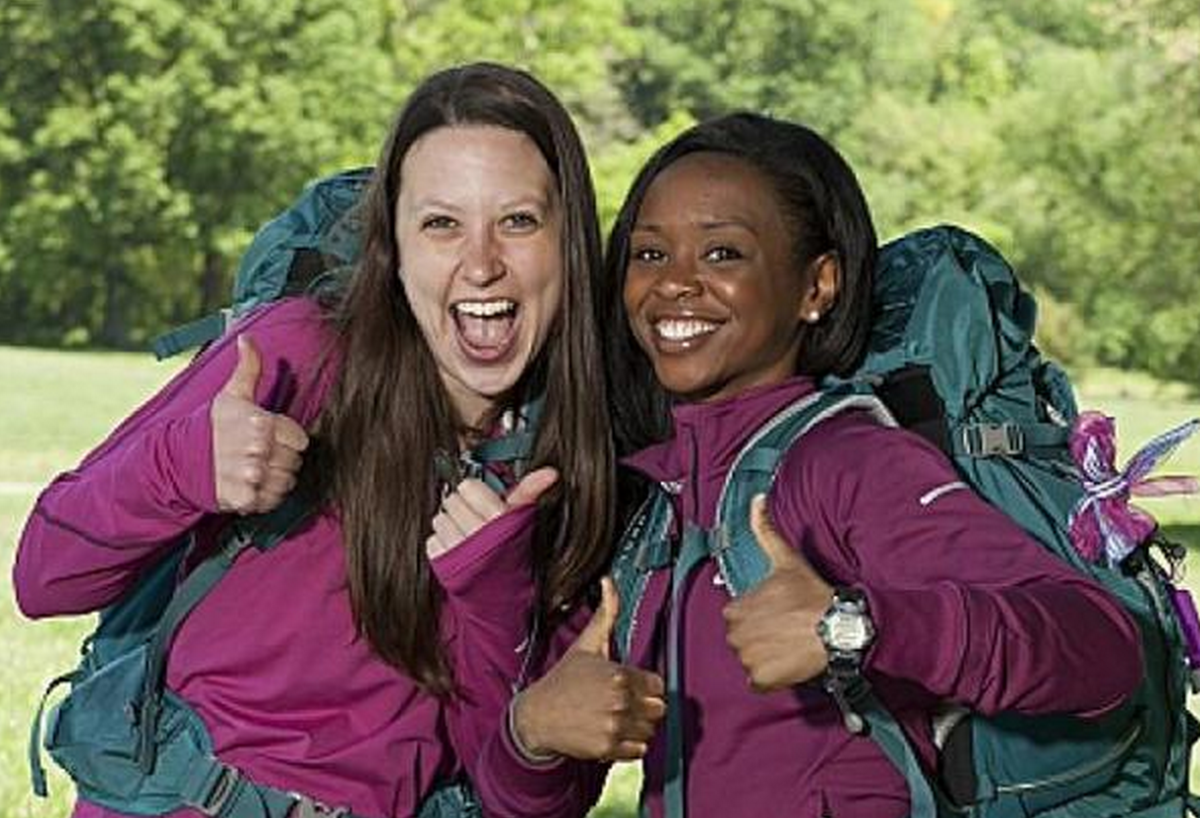 Amy DeJong and Maya Warren are winners of Amazing Race 25. (Photo courtesy of CBS/Amazing Race.)
It wasn't just an "Amazing Race" for Amy DeJong and Maya Warren. It was an amazing victory — and an amazing comeback.
The UW–Madison food science graduate students surprised millions when the underdogs emerged victorious in the Dec. 19 finale of the Emmy Award-winning CBS reality show.
"What a great comeback. Who'd have thought that after being nearly eliminated last week, they'd find a way to win it all," says Rich Hartel, a food science professor they work with. "But they're pretty special."
Hartel and others back on campus are looking forward to being able to talk to them about their win — something DeJong and Warren couldn't do until after the finale, of course.
"We're all so pleased for them. Now they need to get back into the lab to get some work done if they want to graduate," Hartel joked.
Fellow food science graduate students Maddy Levin and Abbey Thiel rooted for them the entire season and held a viewing party for the finale. 
"They are wonderful, intelligent women who ran such a smart race," Levin says. "When I saw that the last challenge was memorizing things, I knew they had it in the bag. Amy is on a food science trivia team and she memorizes facts for fun! I can't wait to celebrate with them when they return to Madison."
While both Levin and Thiel are thrilled for the victory, they're proud of how their friends played the game. 
"Amy and Maya really made a perfect team, they were very patient and kept their cool in stressful situations," Thiel says. "I think it's great that such a positive and sincere team won the race. There is not an episode that doesn't show them cheering on another team and maintaining a great attitude during frustrating tasks. They are really two wonderful people to look up to."
Millions watched and many followed the pair on Twitter using the hashtag #SweetScientists.
Winning $1 million would be a sweet victory for anyone, but the result was all the more remarkable because the pair had been underdogs throughout the season. DeJong was limping for most of the legs because she'd overtrained before the race started. In last week's episode, the pair came in last, but in a surprise twist, no one was eliminated. That made this finale the first in which four teams competed.
This isn't the first Badger victory. In 2012, Dave and Rachel Brown won the $1 million prize — Dave, an assistant professor of military science at UW–Madison, and Rachel, a UW human ecology graduate.