Graduate assistantship stipend policy to change
UW-Madison plans to implement changes in the administrative policy by which graduate assistantship stipends are set in order to remain competitive in attracting the best possible graduate students across all disciplines and to ensure that graduate students are students first and employees second.
The primary change consists of using adjustments to the rate of pay, rather than to the percentage appointment, to set the stipend amount for research assistants (RAs). This is consistent with other top research universities and will make it easier for prospective students to compare an offer from UW–Madison with an offer from another institution.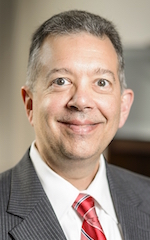 William Karpus
The maximum RA appointment will be changed from 75 percent to 50 percent, which is also comparable to peer institutions. These are administrative changes that will not lead to any reductions in pay for graduate assistants, including research (RAs), project (PAs) and teaching (TAs).
"Graduate students play a critical role in the university's educational and research excellence," says Graduate School Dean William Karpus. "This plan will keep UW–Madison competitive with our peers across the country."
The changes were developed over the past two years by a committee led by Interim Graduate School Dean Wendy Crone that involved many stakeholders on campus. In keeping with the university's policies of openness and responsiveness, the proposed implementation date of May 2016 has been delayed until May 2017 to ensure the campus community has a chance to ask questions and fully understand the changes.
Karpus, who is directing the changes, says it's important to understand several things about the new policy:  Graduate assistants will not lose their jobs, face increased teaching loads or have their stipends reduced because of this administrative policy. The changes also will not affect health insurance or other benefits.
An implementation committee is being formed. A graduate student communication event is scheduled for 2 p.m. Dec. 16 in 2241 Chamberlin. The first faculty communication session will take place on Jan. 14, 2016 at the directors of graduate study (DGS) meeting at a time and location to be announced. Other communication sessions, along with a website containing specific information and FAQs, are being planned.