After long hiatus, Washburn Observatory public viewing to resume
After being closed for nearly two years for unexpected repairs, the University of Wisconsin–Madison's Washburn Observatory will soon be back in business for public viewing.
The iconic observatory, perched on a hill overlooking Lake Mendota in the center of the sprawling 900-acre UW–Madison campus, will resume free public viewing beginning the evening of March 2. It will be open every Wednesday evening in March between 7:30 and 9:30 p.m., weather permitting, according to Jim Lattis of UW–Madison's Astronomy Department.
"We're offering some extra viewing nights in March to begin to catch up with demand," says Lattis, who also directs UW Space Place, UW–Madison's astronomy and space science outreach outpost. Typically, Washburn opens for public viewing the first and third Wednesdays of each month.
Observatory observations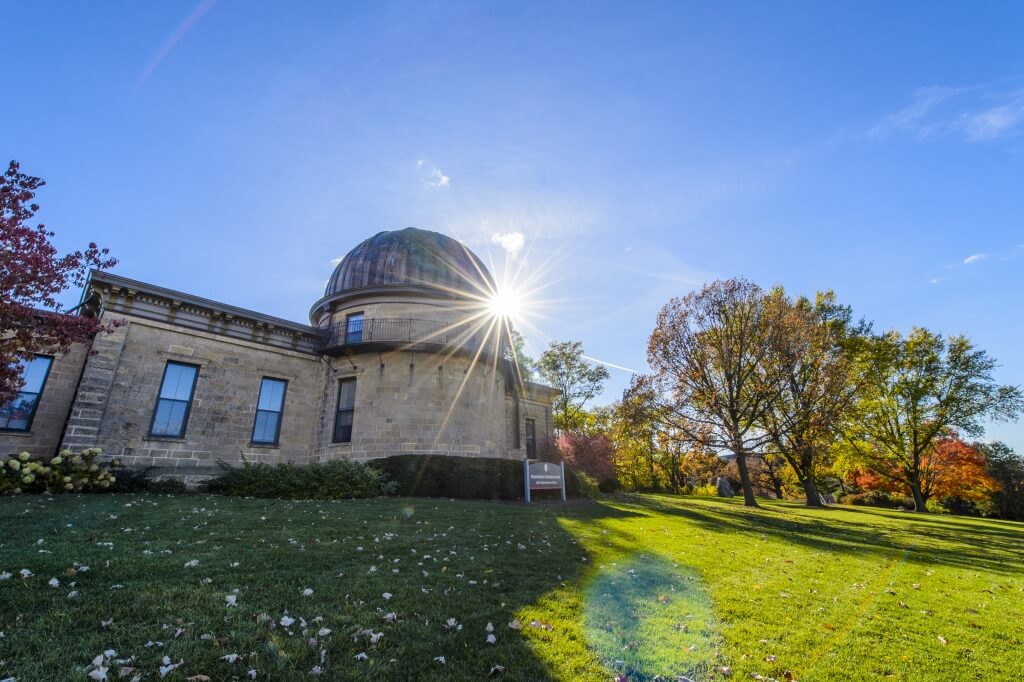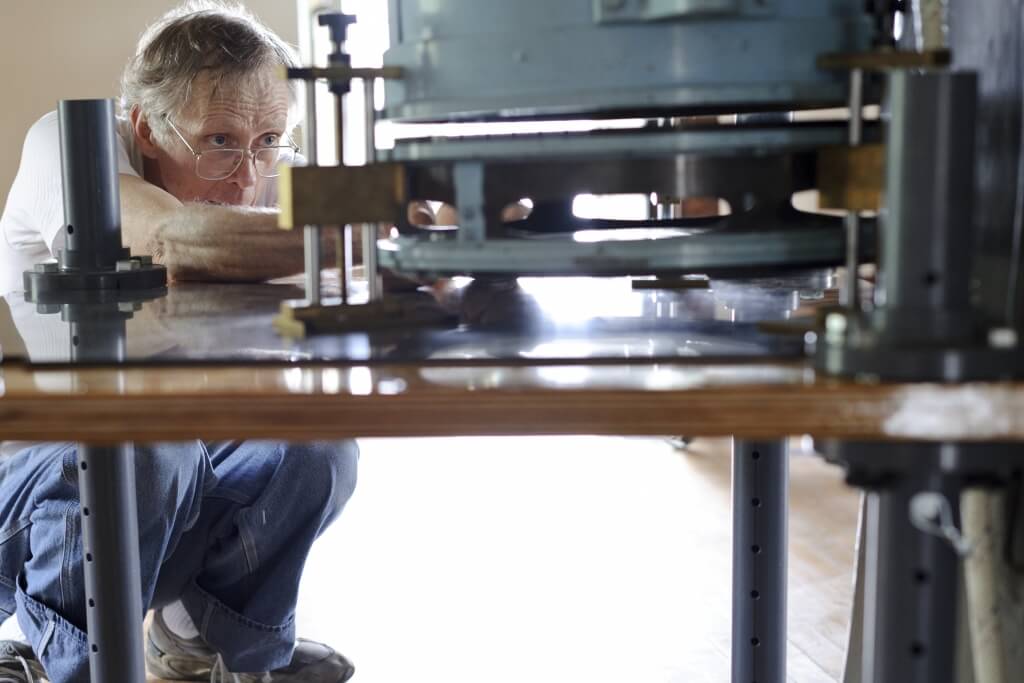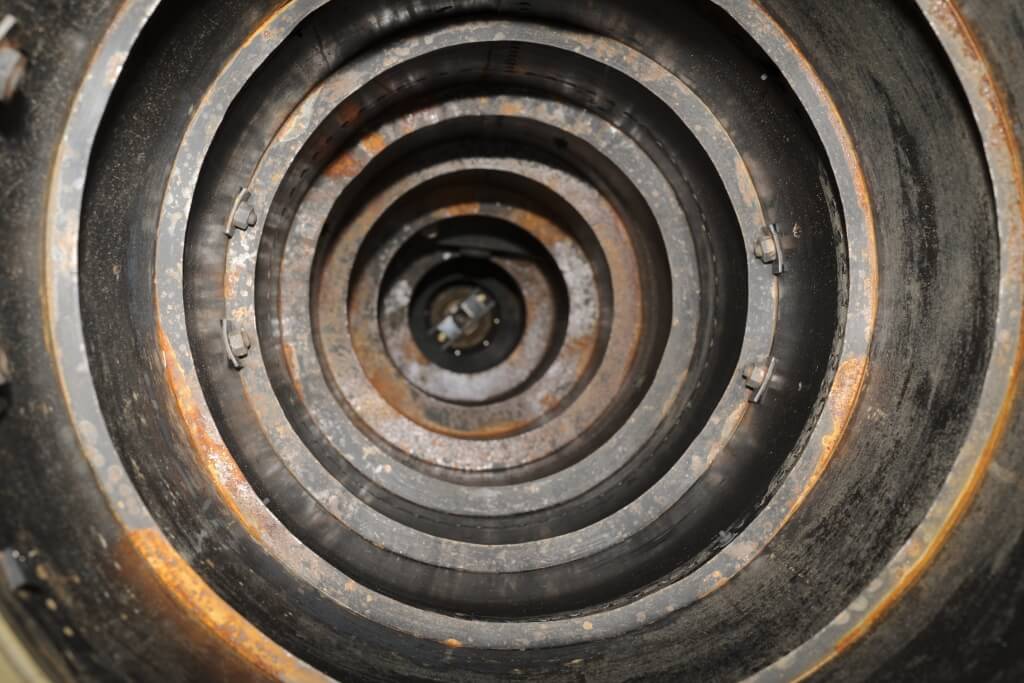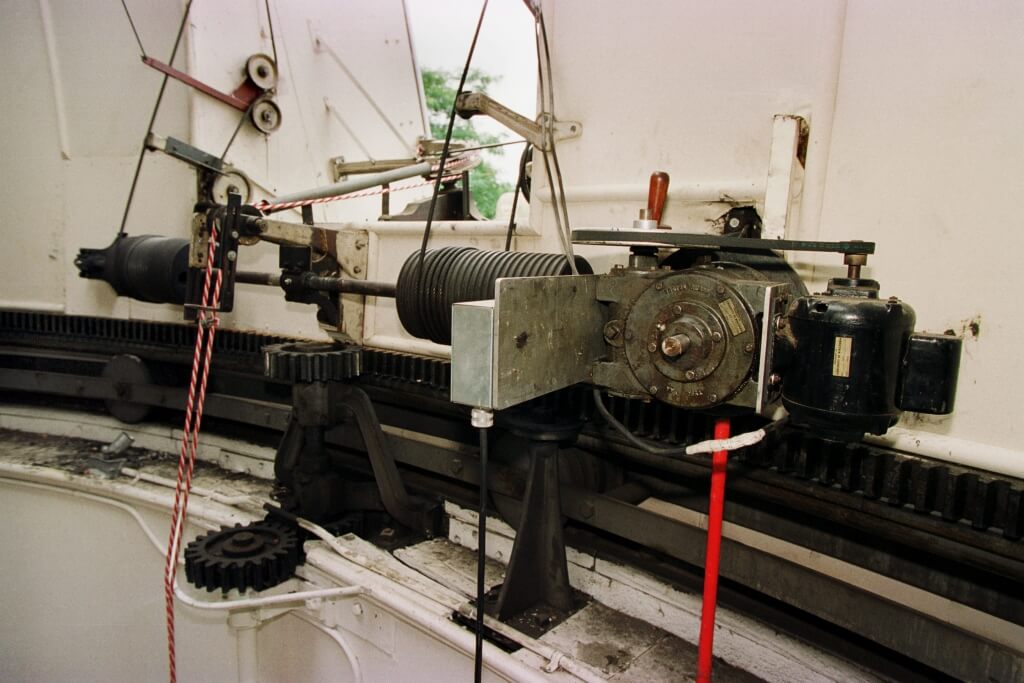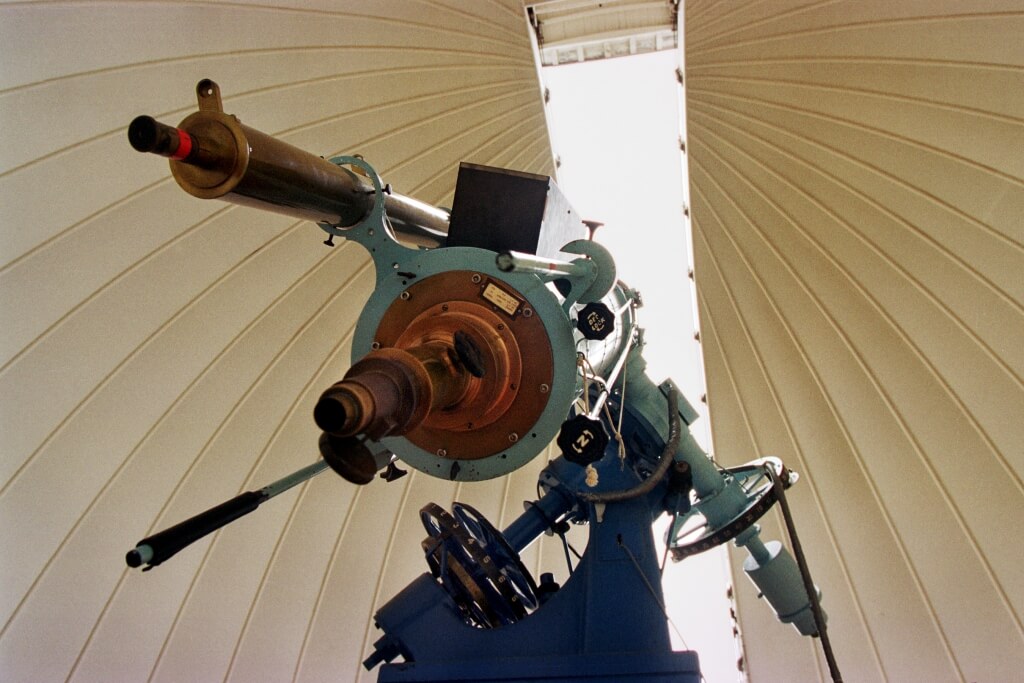 The observatory closed unexpectedly in April 2014 when a motor and gear box that operate a sliding door on the dome of the observatory malfunctioned. The pause in Washburn's public viewing opportunities is possibly the longest in the history of the 135-year-old observatory.
"The upper door of the slit that the telescope looks through is pulled up on a cable, a bit like a garage door," Lattis explains. The mechanism for raising the door —originally designed to be opened using a hand crank — had failed. Fixing the system required the design and machining of a new mechanism for raising the door.
The repairs and a recent cleaning and recalibration of the observatory's 15.6-inch refracting telescope has the observatory in its best condition in many years, Lattis says. "It's probably working better now than it did in the 19th century. It's a beautiful instrument in many different ways."
In its day, Washburn's telescope was a state-of-the-art research instrument. Advances in telescope technology and size — and growing light pollution in Madison — required the development of UW–Madison's Pine Bluff Observatory, which opened in 1958. Today, UW–Madison helps operate major telescopes in Arizona and South Africa.
Having the observatory open for business again in important, Lattis says.
"It is such a big part of our tradition and, of course, our outreach and educational programs. It is also good for our students," Lattis notes, referencing the graduate students who routinely staff the observatory's public viewing events. "They take the responsibility quite seriously and they learn a lot."
The tradition of opening the observatory for the public to take in the views of the stars, planets and other celestial phenomena dates to 1881, the very beginning of the observatory, which was a gift from Gov. Cadwallader Washburn, who served from 1872 to 1874.
Anyone planning to take advantage of public viewing opportunities is encouraged to check the UW–Madison Astronomy Department's website or the observatory's Twitter feed. Viewing opportunities are always weather dependent.