After 20 years, stem cells mean business in Wisconsin
On Nov. 6, 1998, developmental biologist James Thomson of the University of Wisconsin–Madison published a paper describing how his team had grown human embryonic stem cells. These cells exist at the earliest stages of development and are "pluripotent" — able to differentiate into every one of the more than 200 specialized cell types in the human body.
Biology and health science would never be the same. Under the headline "… hope for transplants and gene therapy — ethics at issue," for example,  The New York Times diagrammed "blank slate" cells forming heart, liver and bone cells.
To enable Thomson's studies, the Wisconsin Alumni Research Foundation (WARF) provided funding and established a research lab called WiCell. In 2001, President George W. Bush permitted federal funding for existing lines of embryonic stem cells as research vehicles. Five lines from Thomson's lab are still distributed by WiCell and some are now involved in the first clinical trials of stem cell therapies.
From the beginning, patients with serious diagnoses like blindness or spinal cord injury clamored for access to cells they hoped would serve as magic bullets. After 20 years of work, that promise is edging closer to reality. According to clinicaltrials.gov, there are now approximately 26 clinical trials around the world involving embryonic stem cells and their derivatives. Another 40 trials use the induced pluripotent stem cells (iPS), which originate in adult cells but have similar ability to form all cell types. Although two macular degeneration patients have recovered some vision after stem cell injections, the path to cures remains agonizingly slow.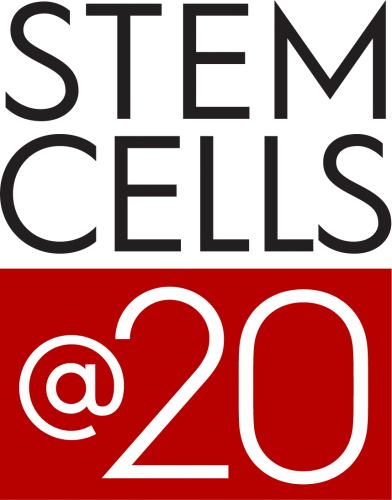 Long before "spare parts" became available, the specialized cells grown from stem cells were deployed for a more mundane but commercially viable use: to test drug toxicity and effectiveness. And indeed, many of the Wisconsin firms working with stem cells focus on this category.
But treatment progress inches forward, says William Murphy, former co-director of the Stem Cell and Regenerative Medicine Center on campus. "The past five years have seen substantial developments in tissue formation by human stem cells, and we are now developing miniature 'organoids' that mimic the complex structure and function of human organs."
Stem cells are tricky to work with, observes Carl Gulbrandsen, former managing director of WARF. "You can't just walk in off the street and have success with stem cells. In Madison, we have experienced researchers, postdocs (and) graduate students who know how to do it. A company that wants to be successful understands that — understands that this the place to be."
"The innovative firepower at UW–Madison provides a feedstock of technologies," says Murphy. "The local startup community hits well above its weight class in establishing startup companies, and the broad base of larger companies in and around Madison provides fruitful collisions that lead to company growth and partnership."
At least 10 Wisconsin businesses fundamentally depend, in one way or another, on pluripotent stem cells.
WiCell
WiCell, which employs 22 people at offices in UW–Madison's University Research Park, is now one of the world's largest distributors of embryonic stem cells and iPS cells. Its catalog has grown from 75 types, or "lines," three years ago to more than 1,200 today. Among the most requested are the original five lines that Thomson first derived 20 years ago.
Beyond storing, multiplying and shipping pluripotent stem cells, WiCell pools the buying power of the campus stem cell community to buy and test specialized reagents in quantity. "Many of the reagents have biological components, and they can be variable enough to take down an experiment," says Tenneille Ludwig, director of the WiCell Stem Cell Bank.
BrainXell
BrainXell (pronounced "brain cell") sells neural cells created with processes patented by company founder Su-Chun Zhang, a UW–Madison professor of neuroscience, who in 2001 became the first to grow stem cells into cells that transport and store information in the nervous system.
"We have several interlocked advantages," says Michael Hendrickson, project manager. "We have an exclusive neuroscience focus. We make more neuron types than anywhere else, and the quality is excellent."
Most purchasers are pharmaceutical companies testing drugs related to neurodegenerative diseases like Alzheimer's and Parkinson's. BrainXell has six employees and plans to hire more, Hendrickson says. The company recently moved to larger offices in University Research Park.
Regenerative Medical Solutions
Regenerative Medical Solutions (RMS) is developing a cell transplant for  diabetes, which is caused by death of the islet cells in the pancreas that make insulin. Building on research by chief scientific officer Jon Odorico, a professor of surgery at UW–Madison, the company is animal-testing the safety and efficacy of islet cells grown from human stem cells.
"After we spun out of UW–Madison," says president Anthony Kolton, "we started producing human islet-like clusters containing about 5 percent insulin producing cells. … Now 90 percent of the cells produce insulin."
RMS intends its islet cells as a radical improvement on one current treatment for diabetes, which transplants cells from cadaver donors. "Cadaver cells vary in quality and vigor, but our islet cells are young, healthy and more consistent than cadaver islets and essentially unlimited in amount," Kolton says. "If grown from one's own cells, the need for anti-rejection medicines may be lessened or completely eliminated."
RMS licenses three patents from WARF. Most of its 10 employees work in Madison.
Stem Pharm
A key challenge to using stem cells is to direct them to become the desired adult cell type, such as those found in blood, muscle or the nervous system. Stem Pharm, a spinoff co-founded by William Murphy, a UW–Madison professor of biomedical engineering, focuses on better ways to direct the development of stem cells into adult cells, tissues and more complex structures.
Murphy, former co-director of the Stem Cell and Regenerative Medicine Center, says Stem Pharm markets systems that drug makers can use to evaluate the safety and utility of drugs for treating blood vessels, as well as liver and nerve tissue. Stem Pharm sells biomaterials that support cell growth and tissue assembly.
Primorigen
Primorigen Biosciences, a biotechnology tools company in University Research Park, supplies the growing stem cell industry in Wisconsin and globally. "We have some products with applications beyond stem cells, but the focal point and development direction is stem cells," says CEO Chuck Oehler.
Unless a stem cell has a comfortable, familiar environment, Oehler says, it will not behave as you want. "So we make proteins that enable researchers to work with stem cells outside their natural environment, on plates and 3D surfaces. Whether you are heading to the clinic with an experimental treatment, making cells for drug screening, or doing basic stem cell research, we may be in your supply chain."
Stemina Biomarker Discovery
Stemina reads messages in the breakdown products of metabolism, based on an idea developed at UW–Madison. Over the past 10 years, CEO Elizabeth Donley has developed a 14-person company that uses pluripotent stem cells to examine metabolic profiles for two purposes.
Toxicity testing: Stemina's human stem cells can replace animal toxicity tests for producers of agricultural chemicals, pharmaceuticals, tobacco and cosmetics. The company has identified two markers that predict whether a drug or chemical is likely to cause birth defects. "Our test is the only all-human system available for these toxicity tests," says Donley.
Early identification of autism: In blood samples from 1,100 patients, Stemina identified biomarkers that can diagnose nearly 30 percent of children with autism. The most common signal, an amino acid abnormality, could become a target for dietary therapy, Donley says. Focusing on metabolism could allow diagnosis in children as young as 18 months, versus an average of 4.5 years today. "We know that if autism is diagnosed earlier, behavioral therapy can lead to a much better outcome."
Opsis Therapeutics
Opsis Therapeutics is developing treatments for blinding diseases affecting the light-detecting rods and cones in the retina and the retinal pigment epithelium (RPE), a support layer for those "photoreceptor" cells. The company's treatments are based on differentiating iPS cells into photoreceptors and RPE cells, based on techniques from co-founder David Gamm of the UW School of Medicine and Public Health, with funding from the National Eye Institute.
Completed preclinical studies of the RPE treatment will support an FDA application for an Investigational New Drug, says Opsis co-founder Carter Cliff, who adds that Opsis expects to treat its first patient later this year. Photoreceptor studies are also advancing, says Cliff. "In a lab dish, our lead candidate has grafted into place and matured to express markers," which indicate that the cells have matured into rods and cones. Opsis is a partnership with Cellular Dynamics Inc.
Fujifilm Cellular Dynamics Inc.
Fujifilm Cellular Dynamics was founded in 2004 by UW–Madison stem cell pioneers, including James Thomson, to grow and distribute stem cells and their specialized daughter cells. FCDI provides cells for screening drugs for toxicity and effectiveness. FCDI's broad catalog includes cells found in the heart, nervous system, blood, liver, immune system, eye and skeleton. It also sells hundreds of cell types carrying a specific disease or trait; users may order cells representing a specific age, sex or ethnicity. FCDI is located in University Research Park and is currently adding manufacturing space across from its current building, to handle more research and new products.
CDI also pursues regenerative medicine, with a focus on Parkinson's disease and heart failure. In 2015, a $307 million sale made CDI part of Fujifilm Holdings.
Cellular Logistics
Cellular Logistics, a UW–Madison spinoff, is developing innovations to restore heart muscle after heart attacks.
A biomaterial derived from heart cells (invented while co-founder Eric Schmuck was earning a Ph.D. in physiology at UW–Madison) contains proteins that stimulate cell attachment and growth. The material is intended to solve a problem that has bedeviled attempts to restore heart muscle with cells derived from stem cells. "The heart is like a mop that is being wrung out every second, so the cells get washed or pumped out," says Schmuck. "Our material functions as a life raft for transplanted cells that attach to the material while they grow. When we inject the material into the heart, that gives the new cells a launch pad to restore the muscle."
Working with UW–Madison researchers and co-founders Amish Raval and Peiman Hematti, Cellular Logistics is also exploring a new form of a well-known immune cell that recruits partly specialized cells and helps them attach to the heart to repair damage.
Cellular Logistics has three employees and is about to open a lab in University Research Park. It hopes to start human trials within two to three years.
JangoBio
Building on research by Craig Atwood, an associate professor of medicine at the UW School of Medicine and Public Health, JangoBio is performing animal experiments aimed at restoring the youthful balance of endocrine hormones. "By modulating hormone levels, our base technology allows us to manipulate the rate at which we age," says Bill Kohl, chief operating officer, "but we prefer to speak in terms of extending the health span."
The company extracts mesenchymal stem cells from fat or bone marrow, differentiates them into hormone-producing cells and injects these cells into the testes, ovaries or fat pad.
"In our rat models, this results in the return of hormone levels to youthful levels," Kohl says. The technique could be a treatment for hypogonadism, which often appears as frailty in the elderly. The company has a staff of eight at a lab in University Research Park and expects to provide veterinary treatments in advance of human therapy as early as next year.
Read more about the 20th anniversary of stem cell research at UW–Madison