Athletics
The Badgers defeated Ohio State 1-0 and will celebrate with fans in Madison with an event at 6 p.m. Monday night at LaBahn Arena.
Can't Stop a Badger
A planned new building is a critical starting point in the college's ability to provide a hands-on education to many more engineering students and help keep pace with industry growth.
Research
From advanced materials aimed at making athletes safer to medical discoveries that could one day help treat ailments like blindness, here are just a few examples.
Recent Sightings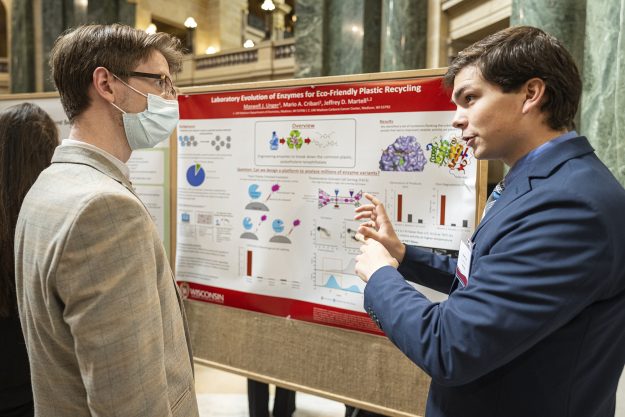 Photo by: Bryce Richter
Featured Expert
New analysis of genetic material has found evidence linking raccoon dogs sold at the Wuhan market to the early coronavirus.… More
Experts Guide
Events calendar
March
20

20

Arboretum Night Walk

6:30 pm, Meet at Visitor Center, UW–Madison Arboretum

20

24

Hurricane and Climate Expert to speak as part of the Len Robock Lecture Series
May
More events
Awards
The awardees are chosen based on their engagement in social justice, activism, and advocacy on behalf of disadvantaged and marginalized populations.
Research
A newly published study of a stalagmite found in Cave of the Mounds reveals previously undetected history of the local climate going back thousands of years.