Awards
Four UW faculty members — John H. Perepezko, Sissel Schroeder, Paul Lambert and Susan Cook — received 2023 Hilldale Awards to recognize their contributions to teaching, research and service.
Outreach
With the help of a statewide network of weather stations known as a mesonet, the state would be better equipped to deal with the future obstacles of a changing climate.
Recent Sightings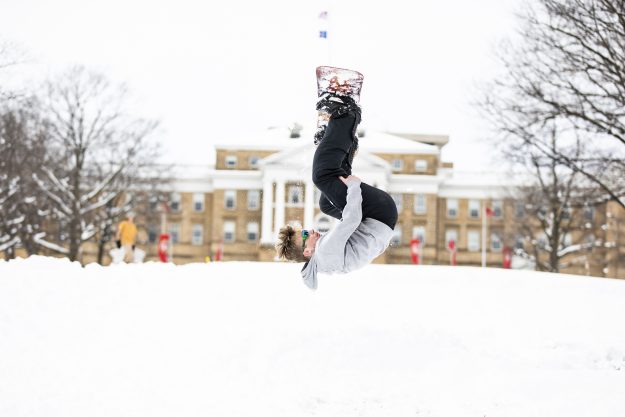 Photo by: Taylor Wolfram
Featured Expert
Howard Schweber, associate professor of political science and legal studies and affiliate faculty of law, is available for interviews about news that… More
Experts Guide
Events calendar
April
1

1

1

10:00 am, Promenade Lounge, Overture Center (201 State Street)

1

as part of the annual International Festival at the Overture Center for the Arts

10:45 am, Overture Center for the Arts
More events
Astronomy
The burst of radiation has given astronomers an unprecedented look at the structure of the Milky Way and a new understanding of the sources of subatomic particles zipping through our planet.
Events
Jane Goodall visited UW–Madison Sunday night as part of the Wisconsin Union Directorate's Distinguished Lecture Series. She told a packed crowd, many of whom were students: "We need to help people to find ways of living without destroying the environment."
Research
When well-resourced corporations invest in start-ups, they can have an outsized influence on which start-ups succeed and grow, therefore shaping climate technology trajectories.