Science
With more than 300 events across the state, all are welcome to join the festivities through hands-on science exhibitions, performances, tours, pub nights, talks with scientists and authors, film screenings and so much more.
Research
Winning submissions were created with a variety of equipment and techniques, including digital cameras, transparent cellophane, cutting-edge microscopes and geographical maps.
Recruitment
"Employers are really seeking UW–Madison students," said Angie White, executive director of SuccessWorks at the College of Letters & Science.
Recent Sightings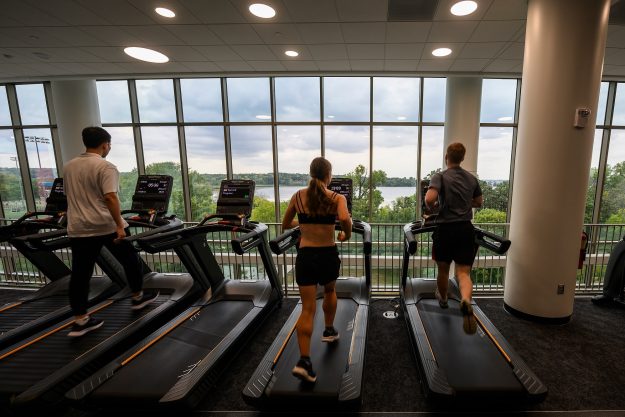 Photo by: Althea Dotzour
Featured Expert
Student loan payments are set to resume after a pandemic-era break. Nicholas Hillman, professor of educational leadership & policy analysis… More
Experts Guide
Events calendar
September
29

Interdisciplinary collaborations, prizes, food and fun!

29

29

29

Baraboo - Mary Sweeney in Person! | USA | 2009 | DCP | 99 min. Director: Mary Sweeney
More events
Research
Young Americans in general have grown less likely to break the law in recent decades, according to the researchers, driving much of the decrease in imprisonment. Some policy changes have contributed as well.
Student life
Members of the UW–Madison Latinx community celebrated the kick-off of Latinx Heritage Month at the annual March Up Bascom event on Sept. 15.
Rankings
It is UW–Madison's highest overall U.S. News ranking in the past 15 years, and the fifth year in a row that the university has moved up — advancing 14 places since ranking 49th in 2019.