Outreach
With the help of a statewide network of weather stations known as a mesonet, the state would be better equipped to deal with the future obstacles of a changing climate.
Astronomy
The burst of radiation has given astronomers an unprecedented look at the structure of the Milky Way and a new understanding of the sources of subatomic particles zipping through our planet.
Events
Jane Goodall visited UW–Madison Sunday night as part of the Wisconsin Union Directorate's Distinguished Lecture Series. She told a packed crowd, many of whom were students: "We need to help people to find ways of living without destroying the environment."
Recent Sightings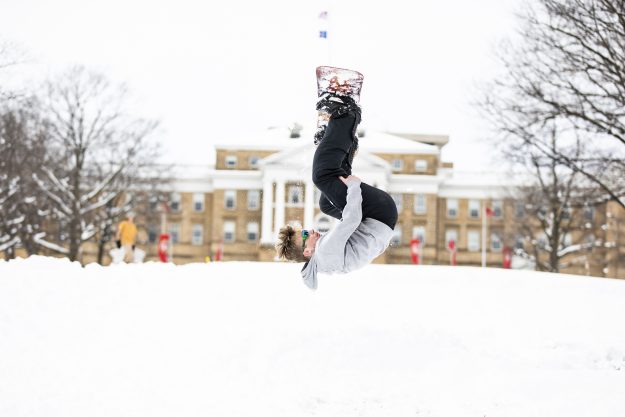 Photo by: Taylor Wolfram
Featured Expert
On April 4, one of the most consequential Supreme Court elections in years will be held in Wisconsin. Barry Burden, director… More
Experts Guide
Events calendar
March
More events
Research
When well-resourced corporations invest in start-ups, they can have an outsized influence on which start-ups succeed and grow, therefore shaping climate technology trajectories.
History
In honor of Women's History Month, here are the stories of some of our other favorite UW women who continue to inspire.
Research
Cultivated through practices such as meditation, yoga or prayer, mindfulness centers around being in the present moment in an open, non-judgmental, curious, accepting way.