Research
Researchers will investigate a multi-pronged approach to protecting wild bats against Pseudogymnoascus destructans, the fungus that causes white-nose syndrome.
Education
This donor-funded initiative pays the equivalent of in-state tuition and fees, testing, and licensing costs for students enrolled in one of the School's teacher preparation programs. In return, graduates "pledge" to teach for three or four years at a pre-kindergarten through 12th grade school in Wisconsin.
Recent Sightings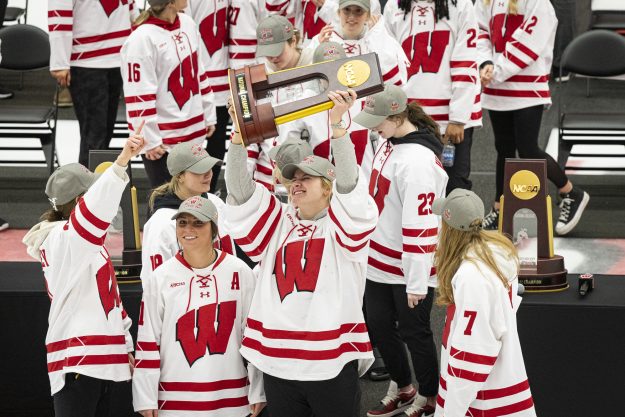 Photo by: Bryce Richter
Featured Expert
Howard Schweber, associate professor of political science and legal studies and affiliate faculty of law, is available for interviews about news that… More
Experts Guide
Events calendar
March
More events
Campus planning
Peter Schlecht has been selected as the new University Architect and Assistant Vice Chancellor of Campus Planning & Design in Facilities Planning & Management.
Awards
The reporting team brought the shocking new realities of the war in Ukraine to an international audience and put pressure on Russia to open humanitarian corridors.
Research
The extension will allow GLBRC scientists to continue foundational research to enable the breakthroughs needed for the cost-effective conversion of non-food plants into low-carbon replacements for jet fuel, diesel and other fossil fuels.