With grant, UW–Madison researcher will create tool for tracking election ads
Young Mie Kim, an associate professor in the School of Journalism and Mass Communication, has been awarded a Knight Foundation grant for media innovation promoting election communications and civic engagement during 2016 election campaigns.
Kim, in partnership with the Office for Creative Research in New York City, is developing an online tool called Floodwatch Elections. The project was one of 22 chosen from more than 1,000 applicants in the Knight News Challenge.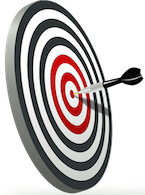 Floodwatch Elections is a Web tool that will track online political ads that are personally customized to an individual voter. Such advertising activity is called "microtargeting" because it is specifically customized to a person based on personal data such as browsing history.
Like retailers who target commercial banner ads and pop-up ads based on online shopping behavior, political campaigns are doing the same, Kim says.
"This is a big difference from TV or radio ads, which are openly sent to the public," Kim says. "I am trying to understand microtargeting patterns to reveal the behind-the-scenes strategy of the campaigns."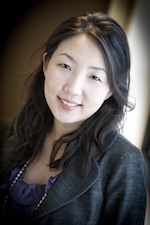 Young Mie Kim
The tool is under development and is planned to launch in mid-January to track the 2016 presidential primaries.
The database of microtargeting information collected by Floodwatch Elections will track campaign ad activities in real time. Voters can use the tool to track political ads they receive and to view the exposure patterns by using data visualization features. Journalists can fact-check messages that are sent to individual voters.
Kim will be the Microsoft Visiting Professor at Princeton University for the Fall 2015 and Spring 2016 semesters.