Wisconsin School of Business' The Compass Program Provides Direction and Graduates Career-Ready Students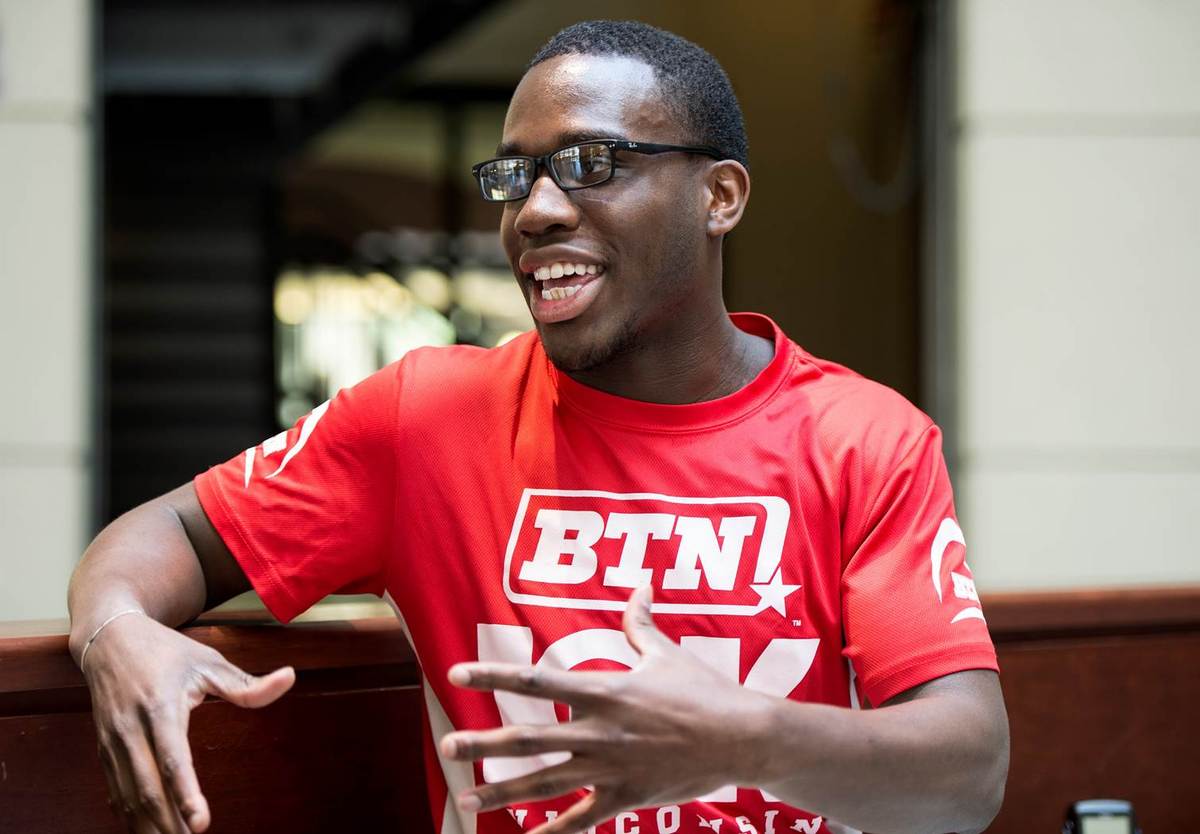 Zach Roberts (BBA '15) says serving as Compass facilitator gave him professional skills and leadership experiences to prepare him for employers. Courtesy School of Business
At a time when people are concerned about college students facing mounting debt and uncertain job prospects, Wisconsin School of Business 2015 graduate Zach Roberts is starting an exciting job at LinkedIn in San Francisco. He credits his experience as a facilitator in The Compass Program with preparing him for a successful career.
The Compass Program at the Wisconsin School of Business at the University of Wisconsin–Madison brings together a range of academic, professional, and personal development programming into a formal structure that ensures every undergraduate business student receives core foundational skills and takes part in career development opportunities. The gateway to the program is a required course, "Personal and Professional Foundations in Business," during a student's first semester, taught by two student facilitators who have undergone extensive training in the program curriculum while learning to lead focused classroom discussions and serve as mentors to their fellow students.
Roberts, a first-generation college student whose parents came to the United States from Liberia, served as a Compass facilitator in the first two years of the program. He says Compass not only gave him the opportunity to put his passion for helping others to work, it allowed him to become fully engaged with students of all backgrounds.
"As a facilitator, you are the first point of contact in terms of giving your fellow students an idea of what it means to be a Wisconsin BBA student here and the resources available to them," says Roberts. "You are motivating students and building relationships with them to help them succeed."
He adds, "With Compass, students go through a process of learning and personal development, where they not only talk about leadership in class, but go out and find ways to lead as part of the program. Going into job interviews and being able to talk about how I was a mentor and a leader, while helping build those skills in others, really brought home the value of Compass and the impact."
In the initial 12-week Compass course, students receive an introduction to career assessments, practice resume writing, and learn about interview etiquette. They also take a deep dive into examining different leadership styles, issues around personal identity and power-based relationships, and the importance of diversity both on campus and in the workplace.
With a strong set of foundational skills, student leave the course with a plan for what they want to achieve while at business school and are then required to engage in a series of personal and professional development activities. Some are core requirements, such as attending a job fair and taking part in regular academic and career advising sessions. Others may be selected from a range of flexible and customizable activities to help students meet their individual goals, including:
Taking part in a LeaderShape training program, where students engage in activities to build their leadership capacity and hear from leaders of such companies as JCPenney, Target, Accenture, and Milwaukee Tool;
Practicing interview techniques by taking part in a BBA Mock Interview with employers and career advisors;
Participating in a conference or professional development program on a topic of interest; and
Meeting a real-world business challenge by taking part in a case competition, where student teams develop solutions that are judged by business experts.
"In the past, we would see some BBA students who would seek out every opportunity for networking and career and personal development, while others would have only limited exposure to those opportunities because graduation caught up with them," says Kelly Cuene, director of student life for the Wisconsin BBA Program at UW–Madison's Wisconsin School of Business. "The Compass Program was our way of bringing together structured coursework with programming around a portfolio of skills that employers are looking for and need. It allows us to make sure every Wisconsin BBA student is graduating with what they need to be a global business leader."
With nearly 500 companies recruiting BBA students at the Wisconsin School of Business, 83 percent of the class of 2014 who sought full-time employment secured a full-time position by August 2014 with an average base salary of nearly $54,000 and average signing bonus of almost $5,000.
"Compass gave me the skills I needed to help land an internship at Google last summer and a great job with LinkedIn," says Roberts. "I'm excited about the future, because I know I'm leaving school with a strong network, along with the knowledge and experience to succeed."