Wisconsin Alumni Association honors four with Distinguished Alumni Awards
The Wisconsin Alumni Association (WAA) will honor four alumni with Distinguished Alumni Awards at a Chancellor's Luncheon at Union South. The award winners include Geraldine Hines JD'71, Massachusetts Supreme Judicial Court associate justice; Steve Levitan '84, co-creator and executive producer for ABC TV's "Modern Family"; Alice McPherson '48, MD'51, eye research pioneer and professor of ophthalmology at Baylor College of Medicine; and Michael Shannon '80, founder of KSL Capital Partners, a private equity firm that invests in the hospitality, real estate and leisure industries.
The Distinguished Alumni Award is the highest honor bestowed by WAA. Since 1936, WAA has presented the award to the most prestigious graduates of UW–Madison to recognize their professional achievements, contributions to society and support of the university.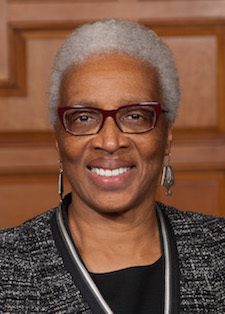 Geraldine Hines
Justice Geraldine Hines, the first African-American woman to serve on the Massachusetts Supreme Judicial Court, grew up in the Mississippi Delta, where she came of age in the segregated South. She arrived at the University of Wisconsin Law School from Tougaloo College, a historically black liberal arts college, during the politically chaotic and racially divided period of the Vietnam War. She had already decided on a career as a civil rights lawyer. After a meeting with Jim Miles, an advocate for diversity at the Law School, Hines became one of four black students in the Class of 1971.
While there, Hines learned how the law could be used as a tool for racial and social justice. This lesson has informed her work throughout her career as she has taken on many civil rights cases. After graduation, she became a staff attorney at the Massachusetts Law Reform Institute, where she worked in prisoners' rights litigation. From 1973 to 1977, Hines practiced criminal law through the Roxbury Defenders Committee. At the Harvard University Center for Law and Education, she litigated civil rights cases related to discrimination in education, and she continued to fight for civil rights as a founding partner in New England's first law firm created by women of color, Burnham and Hines. She has served as an adjunct faculty member at Northeastern University School of Law since 1980.
In 2001, Hines was appointed to the Massachusetts Superior Court as associate justice. Twelve years later, she was appointed associate justice of the Appeals Court.
In his nomination of Hines to the Massachusetts Supreme Judicial Court last year, Governor Deval Patrick said, "At both the Superior Court and the Appeals Court, she's been a beloved and respected colleague, praised by judges and lawyers alike, for being smart, prepared, fair, tough, decisive, warm, thoughtful and gentle. All at the same time."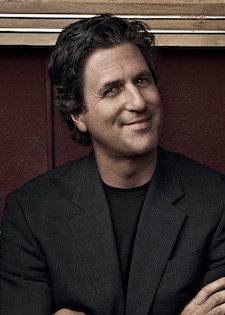 Steve Levitan
Photo: Art Streiber
Steve Levitan is an Emmy award-winning television director, producer and writer, currently best known for his role as co-creator and executive producer of ABC's "Modern Family." After earning his degree in communication arts in 1984, Levitan became a reporter for Madison's ABC affiliate and then worked as a copy writer with the Leo Burnett advertising agency. But screenwriting was his real love, so he moved to Los Angeles and soon landed a spot on the writing team for the show "Wings." Levitan later went on to write and produce "Frasier," "The Larry Sanders Show" and "Back to You." He also found success with the first show he created, "Just Shoot Me!," which went into syndication for seven years. Levitan's company, Steven Levitan Productions, has produced the series "Stark Raving Mad," "Greg the Bunny," "Oliver Beene" and "Stacked."
But "Modern Family" has been his favorite project. The show, he told "On Wisconsin" magazine in 2011, "has been a dream situation, and it's hard to imagine anything getting better than this." Ironically, Levitan told the magazine, the hardest class he took at UW–Madison was screenwriting. "It nearly killed me," he said, and he never suspected at the time that it would end up being his career.
Levitan's numerous honors include nine Emmys, five Writers Guild Awards, two Humanitas Prizes, a Peabody Award, five Producers Guild Awards, a Comedy Writer of the Year Award, four American Film Institute awards, two Television Critics Awards, and a Director's Guild of America nomination.
Last year, Levitan participated in a UW video (now available on YouTube) that featured his advice for students. And recently, he told the Wisconsin Alumni Association that the university "has such a tremendous spirit, and it offers a wonderful combination of serious academics and serious fun, and that's tough to beat. … I'm very proud to be a UW–Madison graduate."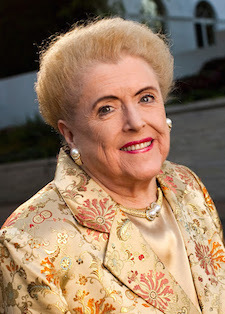 Alice McPherson
Alice McPherson is one of the foremost retinal specialists in the world. In 1960, she moved to Houston to begin practice as the world's first full-time woman vitreoretinal specialist, and she established herself as one of the pioneers in the field. Also in 1960, she founded the retina service at Baylor College of Medicine in conjunction with a private practice in retina. She promoted several procedures that are now accepted basic elements in successful retinal detachment surgery and the treatment of diabetic retinopathy.
She established the Retina Research Foundation (RRF) in Houston, and under her leadership as president and scientific adviser, the RRF has funded more than 1,000 grants and has helped launch the careers of many of the major vision researchers in the United States and abroad.
Her vision, inspiration and support were critical in the establishment of the McPherson Eye Research Institute (MERI) at UW–Madison. She serves on its advisory board, and has seen MERI gain international prominence as a center of excellence for vision research.
McPherson's many other contributions to the University of Wisconsin are impressive. She served for 12 years on the board of directors of the UW Foundation. She was the founding president of the UW Ophthalmology Alumni Association, and has been responsible for establishing endowed chairs and lectureships at the university.
McPherson's numerous honors include being chosen as the UW–Madison commencement speaker in 1995, and in 1997 the university gave her an honorary degree. The UW School of Medicine and Public Health is divided into "houses" for study and social programs, and McPherson House is named to recognize her contributions. A bronze bust and a portrait of McPherson grace the medical school.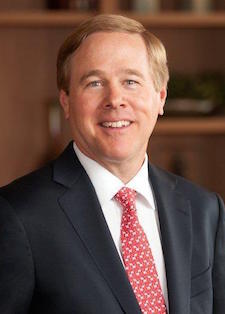 Mike Shannon
Michael (Mike) Shannon is the founder and chairman of KSL Capital Partners, a $6.5 billion private equity firm that invests in the hospitality, real estate and leisure industries.
He earned his bachelor's degree in business at UW–Madison in 1980 and went on to graduate school at Northwestern. At the young age of 27, he was named president and CEO of Vail Associates, a $100 million recreational and real estate enterprise in Vail, Colorado.
Shannon has given generously to UW–Madison, serving on the UW Foundation board of directors and the Wisconsin School of Business Dean's Advisory Board. He and his wife, Mary Sue Goodspeed Shannon '81, have also provided financial support to the Wisconsin School of Business, the Lakefront Gateway Project and the School of Human Ecology. The popular Goodspeed Family Pier on the campus lakefront is named in honor of Mary Sue's family.
Shannon is a recipient of the 2010 Wisconsin School of Business Distinguished Business Alumni Award and the 2012 Schaffner Award from the Kellogg School of Management at Northwestern University.
In an essay for the Wisconsin Alumni Association, Shannon wrote, "Our family has been blessed and strengthened with nearly a century of fond Badger memories. How can we say 'thank you' enough to a school that saw our family safely through two World Wars, introduced us to the loves of our lives and our best friends, gave us the intellectual foundation for our careers and has allowed us to enjoy a family tradition that will continue on for generations?"
The deadline for 2016 Distinguished Alumni Award nominations is Dec. 1, 2015. For more information, see uwalumni.com/daa.