WARF announces additional grant to benefit IT, energy institute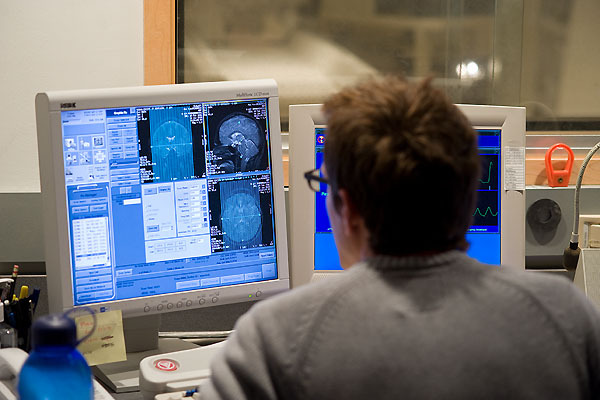 Research computing, IT security and infrastructure investments will benefit from a $20 million grant by WARF to UW–Madison. A portion of the gift will also go to the Wisconsin Energy Institute.
Photo: Bryce Richter
An additional grant of $20 million to the UW–Madison campus was announced by the Wisconsin Alumni Research Foundation (WARF) Board of Trustees this week. WARF's grant will help support important IT infrastructure commitments that are essential to the university''s research and academic mission. Also benefitting from the additional funds will be the Wisconsin Energy Institute (WEI).
In the area of information technology, the grant will fund research computing, IT security and infrastructure investments to protect intellectual property and personnel, academic and research data. WARF''s investment also supports the campus's large-scale computing infrastructure.
""WARF has regularly funded infrastructure needs on campus that fortify the research enterprise and we are proud to do it,"" says Carl Gulbrandsen, WARF's managing director. ""These projects were identified by the university as important projects needing support and the WARF trustees strongly believed that providing that support is in alignment with WARF''s mission to support research. This also allows WARF to support the UW at the same time we are honoring the foundation's 90th anniversary.""
A portion of the gift, $3.5 million, will also help the campus with matching funds that leverage the $265 million, 10-year bioenergy grant from the U.S. Department of Energy to the Wisconsin Energy Institute. WARF''s gift helps the Great Lakes Bioenergy Research Center (GLBRC), which is housed at WEI and led by UW–Madison in close partnership with Michigan State University. GLBRC supports researchers from multiple institutions studying the sustainable production of transportation fuels and chemicals from non-food plant biomass.
""WEI is aligned with the federal and Congressional commitment to exploring clean energy technologies,"" says Gulbrandsen.  ""The energy initiative is very important to WARF.""
""Our university community expresses deep thanks to WARF for such a wonderful gift,"" says Chancellor Rebecca Blank. ""The nine decades of support that WARF has provided and continues to grant to UW–Madison is an investment in the future of research and discovery.""
WARF, the nonprofit foundation that patents and commercializes campus inventions, previously announced its annual grant of $58.5 million to the university. In addition to these funds, WARF provided $14 million to continue its support for the Morgridge Institute for Research. The private, nonprofit institute works to improve human health through interdisciplinary biomedical research in collaboration with UW–-Madison. In all, WARF funding was $72.5 million for the 2015-16 year. The additional grant brings the total to $92.5 million.
—Jeanan Yasiri Moe