UW search team recovers remains of airman missing since WWII
It's likely just a matter of months until 1st Lt. Frank Fazekas, a husband, father and U.S. Army Air Forces pilot, is laid to rest in Arlington National Cemetery.
But it has been more than 70 years since Fazekas' P-47 Thunderbolt crashed in northern France, just over a week before the D-Day invasion in 1944. For nearly all that time those facts were in question, and Fazekas was listed among the missing from World War II.
That's not the case anymore. With help from the University of Wisconsin–Madison's Missing in Action (MIA) Recovery and Identification Project, the U.S. Department of Defense POW/MIA Accounting Agency (DPAA) has officially changed Fazekas' status to accounted for.
"We would certainly love to be there when he gets his military honors at Arlington," says Ryan Wubben, medical director of UW Med Flight and a member of the UW–Madison team. "That, I think, is what we'd see as the culmination of our work. That closes these two years that we really put in for Lt. Fazekas — and for his son, Frank."
This summer was the second in which members of UW–Madison's MIA Project spent weeks carefully excavating the crash site in a farm field near the French village of Buysscheure.
Slide show: Unearthing the clues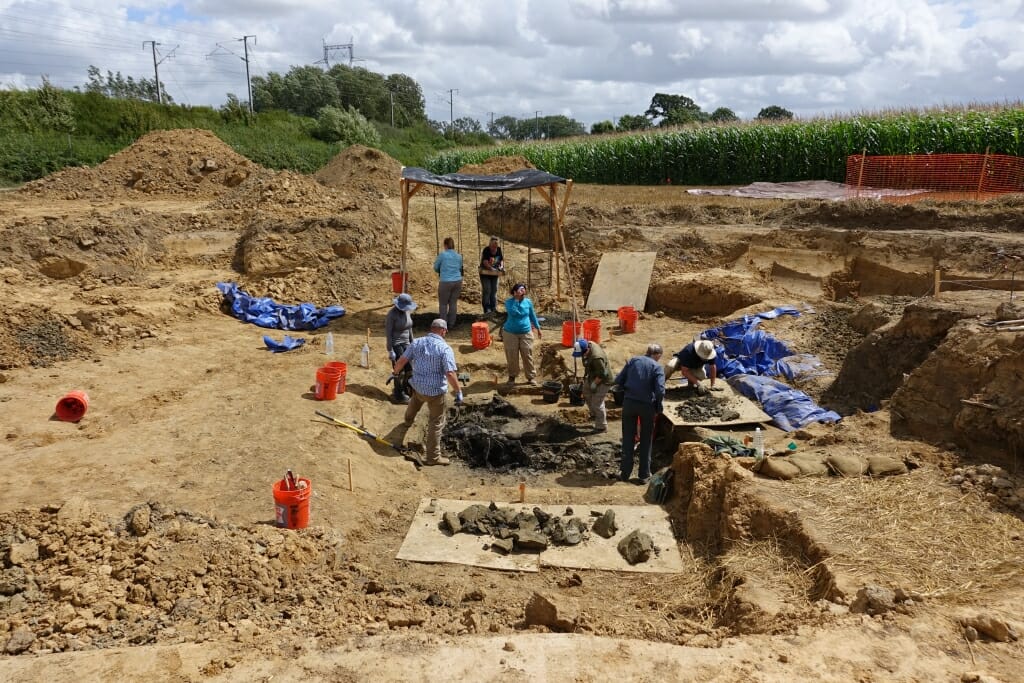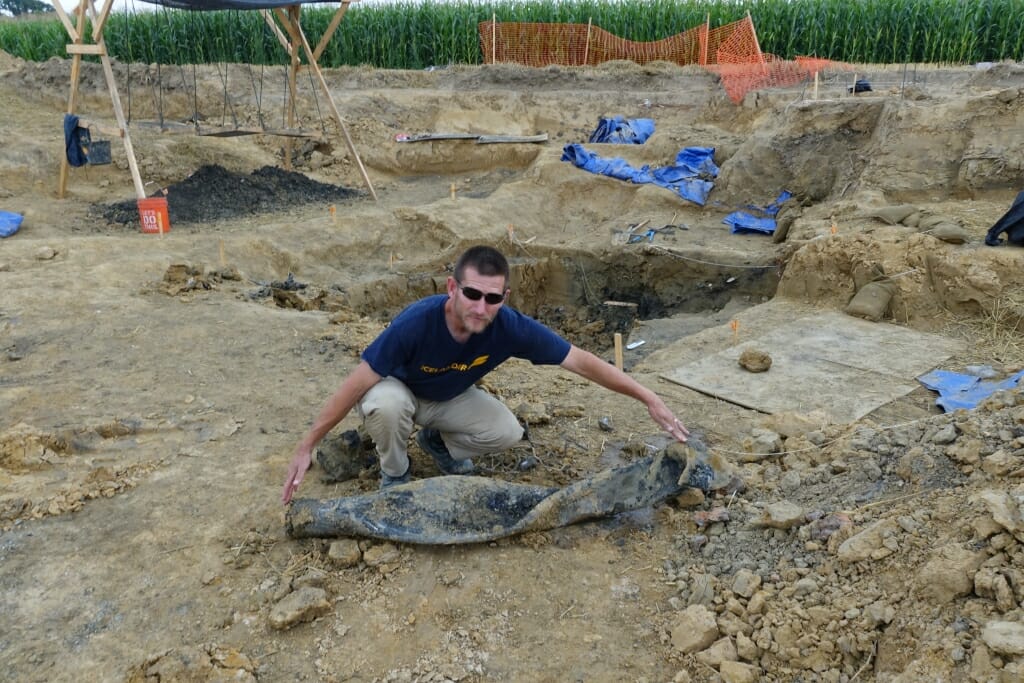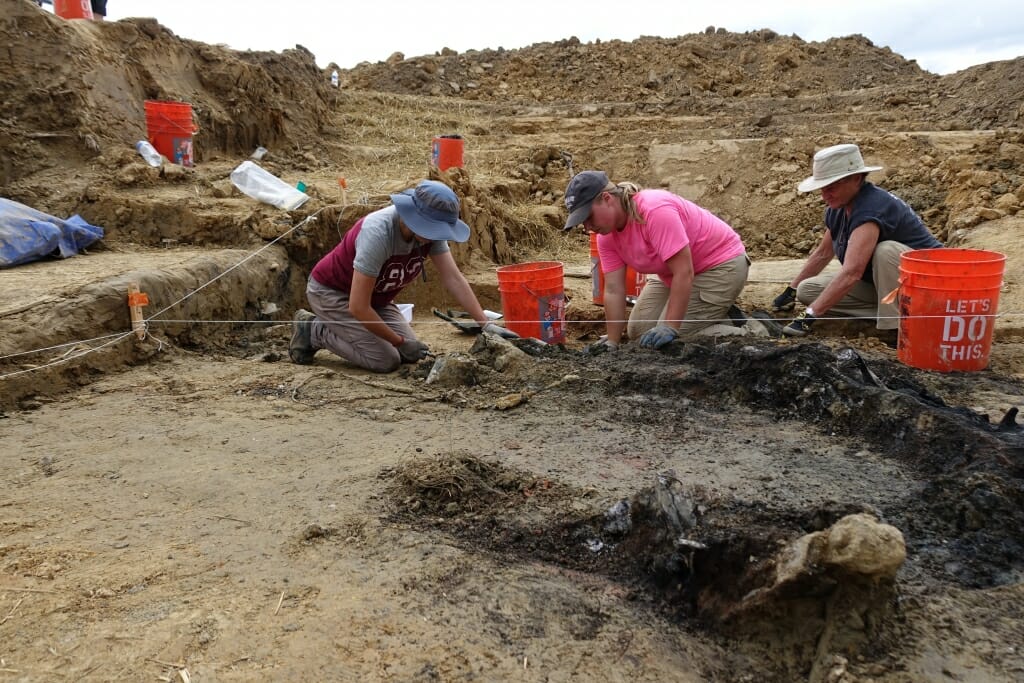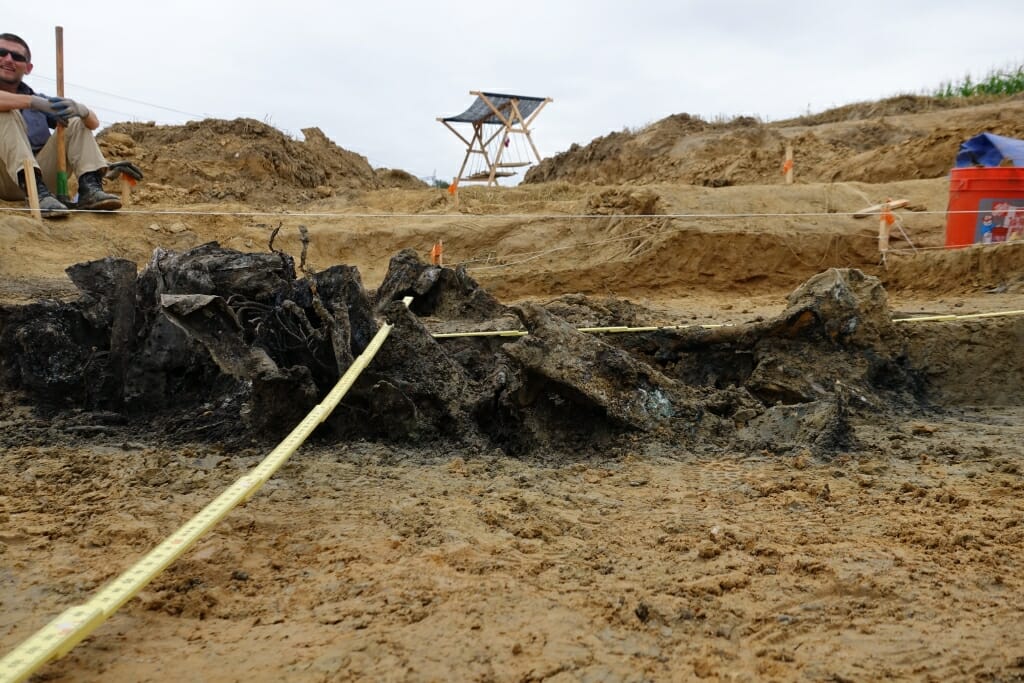 In 2016, they found the likely wreck location through historical detective work, and that excavation recovered the P-47's heavy .50-caliber machine guns — with serial numbers that confirmed they'd found the right plane — and possible human remains. The Wisconsin crew worked closely with DPAA lead forensic anthropologist William Belcher, Belgian interpreter and WWI and WWII historian Danielle Roubroeks, and the pilot's son (also named Frank Fazekas), who made the trip to France to shovel and sift with the excavators.
In July and August of 2017, the group — at the request of DPAA, and with continued support from Belcher and Roubroeks — returned to the French field, clearing hay from the crash site and reopening the excavation.
"Going back was based on a lot of factors," says Charles Konsitzke, associate director of the UW Biotechnology Center and facilitator for the MIA Project. "DPAA certainly considered the wishes of the survivors, and what the family members felt best for their loved ones. We were happy to return."
Archaeologist and forensic anthropologist Leslie Eisenberg, an honorary fellow in the UW–Madison anthropology department, guided Konsitzke, Wubben, anthropology faculty and students, and DPAA representatives in a careful excavation. Using a backhoe and filling and painstakingly screening buckets of dirt, they dug through more than five meters of soil and clay to reach the base of the crash site.
"We didn't find many of the kind of large, recognizable pieces of the plane I expected, and that speaks to the nature of the crash," Eisenberg says. "But every piece of metal we took out this summer was carefully cleaned and examined."
In the end, Eisenberg says, the excavation yielded the remains that were turned over to the local French police, who maintained an evidentiary chain of custody until U.S. military personnel could take possession of the remains and return them to the United States.
"Analysis of those remains was conducted by Defense Department experts in the United States, and that's how they make a DNA match and definitively determine it was Lt. Fazekas who died in his plane," Eisenberg says.
The successful collaboration between UW–Madison and the military in 2016 and 2017 was one of the first of its kind.
"As a pilot project, it helped pave the way for additional partnerships and other novel arrangements between DPAA and academic institutions like ours," Konsitzke says.
The Department of Defense has since entered into similar arrangements with East Carolina University, the University of New Orleans and the University of Maryland, and UW–Madison's MIA Project is ready to take on another case.
"We learned so much over the course of two years," says Konsitzke. "We all feel that this is a worthy cause, and that we have experience and expertise to do it well."
Fazekas' name remains on the wall of the missing at the Ardennes American Cemetery in Belgium, but a rosette will be placed next to it to show he has been found.
"It's surprising to go to these cemeteries in Europe and see just how many of those guys are still unaccounted for," Wubben says. "To see the way the community in France responded and the way Frank Fazekas, the son, responded to this, you can't help but think about looking for the next case."