UW–Madison merits silver rating in first sustainability assessment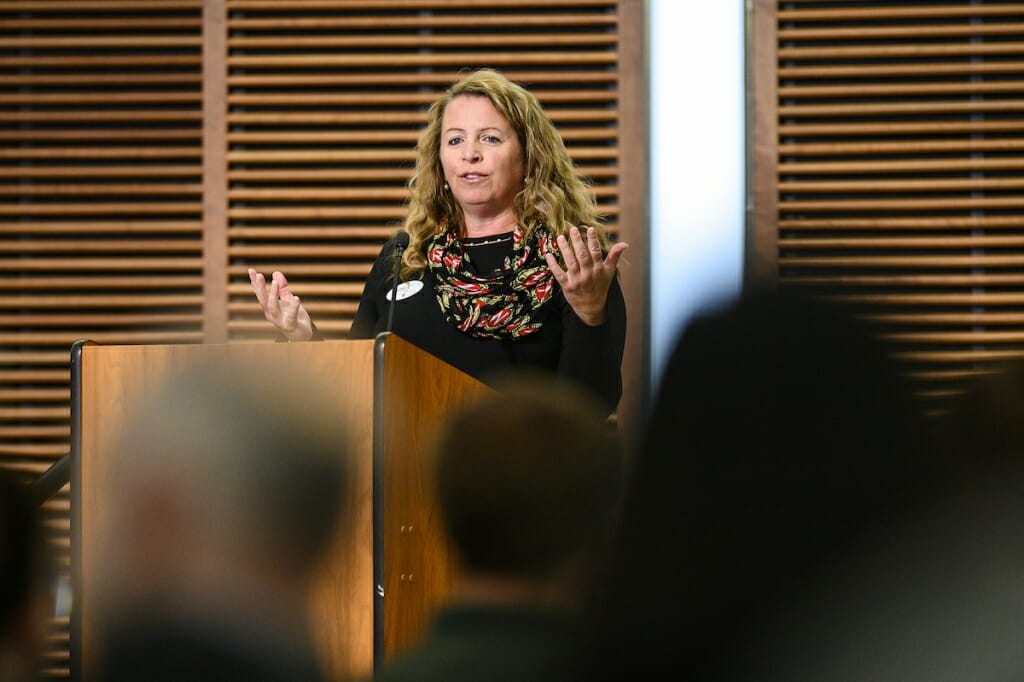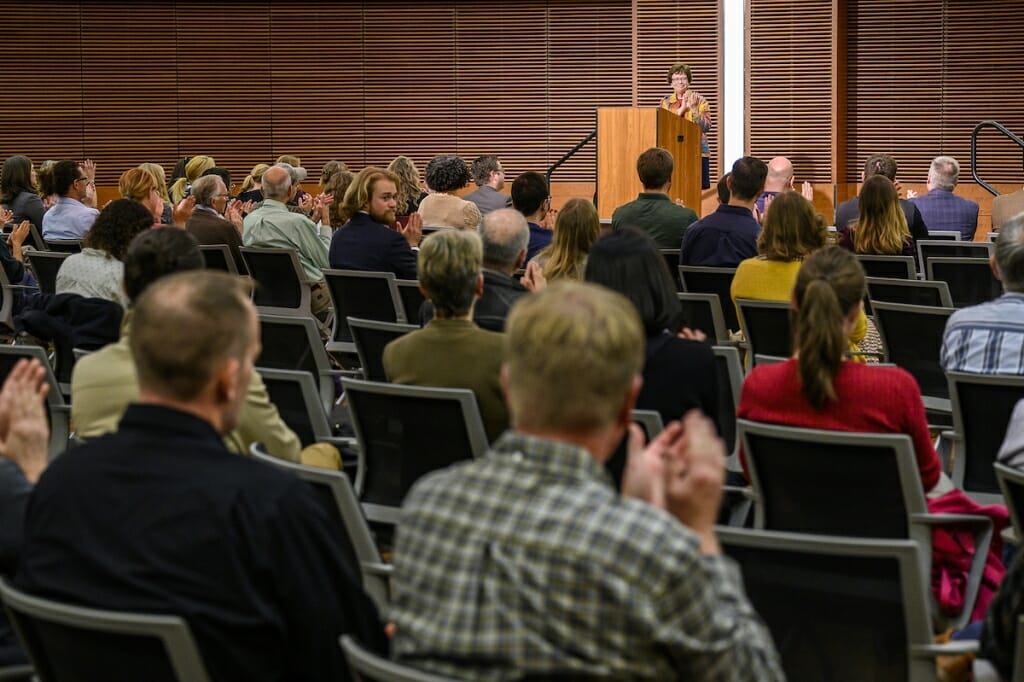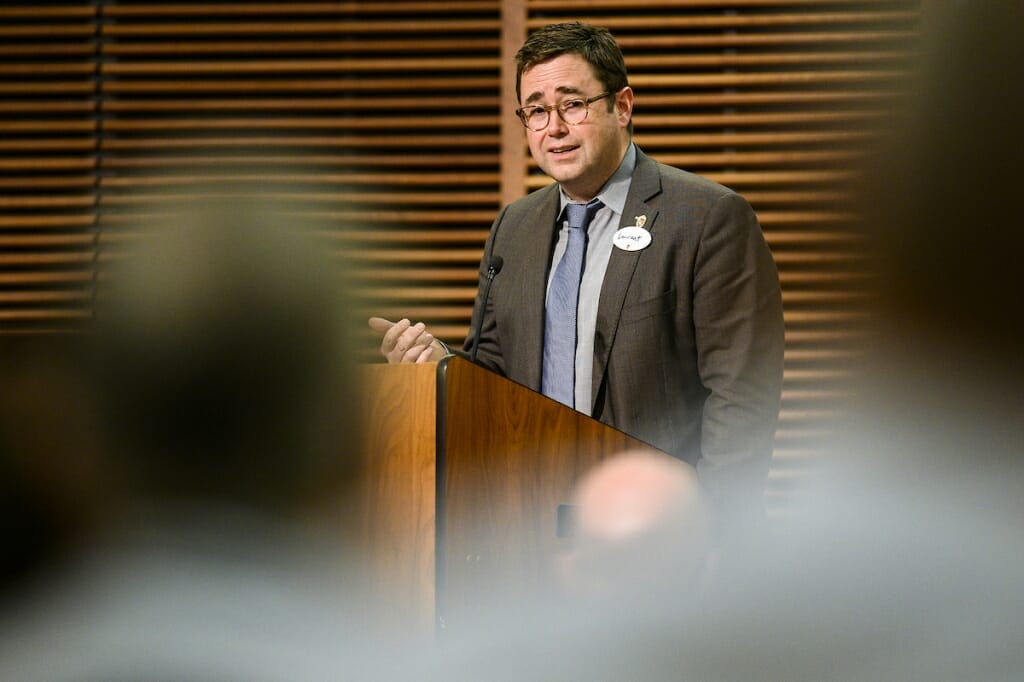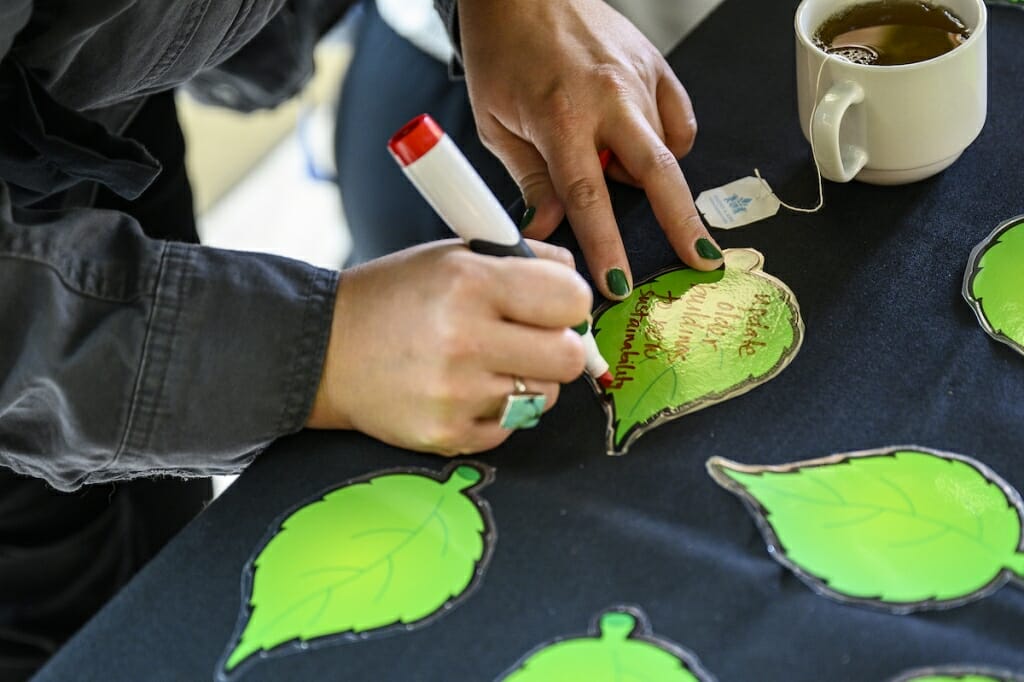 The University of Wisconsin–Madison's first broad sustainability assessment has earned the campus a silver rating for its efforts in resource stewardship, education and research.
More than 150 members of the UW–Madison community spent eight months compiling a report to the Sustainability Tracking, Assessment and Rating System administered by the Association for the Advancement of Sustainability in Higher Education.
Typical for a first assessment by a university as large as UW–Madison, the silver rating is an intermediate step for an organization on its way to higher standing, according to Chancellor Rebecca Blank.
"It tells us where we're doing well and where we need to improve," Blank said Monday to a crowd of faculty, staff and students gathered for the STARS announcement. "It tells us something about how we compare to our peers. And it's going to help us to recruit faculty, staff and students. People want to be on a campus that cares about the environment. It is in the air."
That sentiment is pervasive at UW–Madison, where 79 academic departments offer sustainability-related courses and focused recruitment has added faculty to 30 departments to address sustainability issues like climate change, access and equity, and socioeconomic disparities.
"It's core to what we do," said Laurent Heller, UW–Madison Vice Chancellor for Finance and Administration. "We have so much potential if we organize ourselves around common goals. UW–Madison is one of the state's largest employers and leader in so many ways. What we do really does matter."
Among the actions Heller pointed to as representative of that leadership were 93 percent of students using alternatives to cars to get to and move around on campus, a University Housing initiative that in one year eliminated the need for more than 386,000 disposable food containers, and the diversion of more than 450 tons of organic waste from landfills to composting and an energy-producing anaerobic digester.
"People want to be on a campus that cares about the environment."

Chancellor Rebecca Blank
The comprehensive STARS reporting process was led by Associate Vice Chancellor for Facilities Planning and Management David Darling, Director of Sustainability Missy Nergard and Cathy Middlecamp, Nelson Institute for Environmental Studies professor and director for education and research in the Office of Sustainability. The data collected to determine a STARS rating includes aspects of the university's academics and engagement, as well as the planning, administration and operations across UW–Madison's 2,200 acres — where more than 60,000 people live and work in more than 24 million square feet of indoor space.
The STARS tabulation includes a long list of successes achieved by faculty, staff and students working together:
In 2018, more than 150 faculty and staff members drew $412 million in funding for sustainability-related research — including projects on energy efficiency and air quality, the health impacts of increasing heat, and unequal distribution of climate change effects.
The student-initiated Green Fund — guided by life-cycle analyses performed by students in a civil and environmental engineering course — invested in low flow residence hall toilets that saved 410 million gallons of water. Innovative water and energy saving projects at the Charter Street Heating and Cooling Plant diverted another 70 million gallons of water from the sewer drain.
After a three-month course offered by the Midwest Renewable Energy Association, staff from the office of Sustainability staff and members of the Associated Students of Madison and the student group Helios worked with campus facilities staff and Madison-based company SunPeak to install a solar array on the Gordon Dining & Event Center roof that will provide 42,800 kilowatt hours of electricity each year.
On top of solid power, water and waste metrics, Blank pointed to the ways in which a culture of studying, discussing and acting on sustainability begins to spread outside of campus because of students and graduates.
"The School of Nursing, for example, regularly engages the students in discussions about climate justice and environmental stewardship," Blank said. "I know that Linda Scott, who is dean of the Nursing School, has been particularly proud to hear from clinical sites that our students are coming in and educating the professionals at those sites about sustainable practices."
That sort of dedication is just one reason why UW–Madison looks at its silver rating as a starting point, according to Nergard, who came to Madison in 2018 as the university's first full-time director of sustainability.
"Gathering the data for the STARS rating was the easy part. The challenges ahead of us are the hard part," said Nergard, who is organizing a sustainability council and committees on resiliency and stewardship to help guide the campus in projects to bolster sustainability. "We need a path to get there, a shared direction. We have the intellectual capacity and research potential. We have students who are passionate beyond belief."