UW-Madison folklorist Leary nominated for Grammy
UW-Madison Emeritus Professor of Folklore and Scandinavian Studies Jim Leary has been nominated for a Grammy award, for the second time, in the Best Album Notes category.
The nomination is for "Alpine Dreaming: The Helvetia Records Story, 1920-1924," released this year on the Archeophone label as a double-CD/booklet.
The production involves collaboration with two UW–Madison units — Center for the Study of Upper Midwestern Cultures, which Leary co-founded, and Mills Music Library. In addition, helping translate the Helvetia materials from Swiss and Austrian dialects to English were two graduate students in UW's German Nordic Slavic Department, Joel Kaipainen and Matthew Greene. Some rare images and sources for the project were found in the library of UW's Max Kade Institute for German American Studies.
" 'Alpine Dreaming' would never have happened without help from UW colleagues and from Swiss musicians and friends in Green County," Leary said. "I'm thrilled by this honor, most of all because it's rooted in the Wisconsin Idea and shows just what can happen when campus and community members cooperatively create testimonies to the folk artistry of our region's diverse peoples."
The content of "Alpine Dreaming" comes from a record label, Helvetia, launched in 1920 by Ferdinand Ingold, a Swiss settler in Monroe, Wisconsin. The name invokes his homeland's ancient name and celebrates its musical heritage.
"Praised in the immigrant press yet beset by fiscal challenges, Helvetia issued a scant 36 sides," according to a blurb on the album. "Scattered, scarce, and nearly forgotten, Ingold's entire catalog, newly restored and remastered, is offered here. Rollicking and somber, sentimental and lusty, these Swiss, German, and Tyrolean tunes and songs feature virtuoso instrumental comb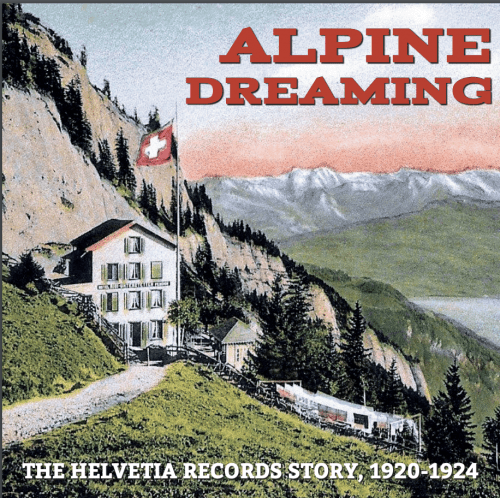 os, vocal quartets, and especially yodelers from Swiss communities in New Jersey, Ohio, and Wisconsin."
A 60-page illustrated booklet by Leary offers extensive background on the label, performers, and each track, along with bilingual lyrics.
"Illuminating one of the first American record labels established by an immigrant for his own community, "Alpine Dreaming" both recalls a bygone era and resonates with all who seek better New World lives while remembering their homelands," the blurb says.
In 2015, Leary was nominated for Best Album Notes category for his work on"Folksongs of Another America: Field Recordings from the Upper Midwest, 1937-1946."