UW honors noted entrepreneurs with achievement awards
The University of Wisconsin–Madison celebrated two alumni who have had success as entrepreneurs Wednesday, presenting them with the institution's Entrepreneurial Achievement Award.
The ceremony honored a graduate of the College of Agricultural and Life Sciences who founded a successful food company, and a double-graduate from the College of Letters & Science and UW Law School who has made a big impact in the business community.
The 2016 recipients of the UW–Madison Entrepreneurial Achievement Awards are:
Christopher P. Salm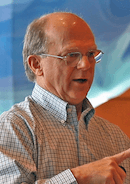 Salm Partners LLC, founded by CEO Christopher Salm and three brothers, produces hot dogs and sausages that are then sold by brand marketers and private label retailers. The company is an industry leader in developing and implementing new technology systems for processing those meats. Throughout a career that's included Oscar Mayer, Johnsonville Sausage and ConAgra, Salm's focus has been on "finding and proving new technologies and processes to better feed the world," he says.
Salm is active with UW–Madison, serving as the first chair of the meat lab industry advisory committee, on the CALS Board of Visitors, on the WARF Food Science "Catalysts" group, and as chair of the CALS campaign planning committee. Salm is a frequent conference speaker at both national and international events.
Andrew A. Ziegler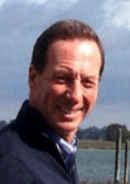 Andrew Ziegler has spent the majority of his career in finance, most notably as the co-founder and managing partner of Artisan Partners LLC. A global investment management firm, Artisan invests $97 billion of assets for clients around the world, and has more than 350 employees. Ziegler was executive chairman until March 2014, when he retired from the company, and currently serves on the board of directors of Artisan Partners Asset Management, Inc.
Immediately prior to founding Artisan Partners, Ziegler was president and chief operating officer of Strong Capital Management and president of the Strong Funds.
In 2009, Ziegler purchased the Erin Hills golf course near Hartford, Wisconsin, which has been ranked as one of the nation's top public golf courses and is the site of the 2017 U.S. Open Championship.
Ziegler has deep roots on campus: His father, Art Ziegler, was a respected, long-time UW–Madison staff member, and served as Wisconsin's state cartographer — the first state cartographer in the nation.
Chancellor Rebecca Blank presented the awards Wednesday at a ceremony in Shannon Hall at the Memorial Union.
"These awards are symbolic of the work we are doing here on campus to help build a culture where creativity and innovation can thrive."

Rebecca Blank
"Each year's winners are unique, but they all carry on the legacy of previous honorees. Like our past winners, Chris and Andy have been involved in building successful companies that create jobs and contribute to economic growth; they serve as role models to our students; and they have stayed connected to UW," Blank said. "These awards are symbolic of the work we are doing here on campus to help build a culture where creativity and innovation can thrive."
Past winners of the award include: Animal Sciences faculty member Mark E. Cook, who founded Aova Technologies and co-founded Isomark LLC; Pavan Nigam, a serial entrepreneur and angel investor who founded the company that's now WebMD; Judy Faulkner, who founded Epic Systems in 1979; James Weinert, who endowed the Weinert Center for Entrepreneurship and created Weinert Applied Ventures in Entrepreneurship; Jon Hammes, chairman and chief executive officer of Hammes Company, which has been involved in the development of sports facilities such as UW–Madison's Kohl Center; Elisa All, founder and president of 30Second Mobile; Michael Shannon, founder and managing director of KSL Capital Partners; and Sheldon Lubar, founder and chairman of Lubar & Co., a Milwaukee-based private investment firm active in corporate acquisitions and venture capital investment.