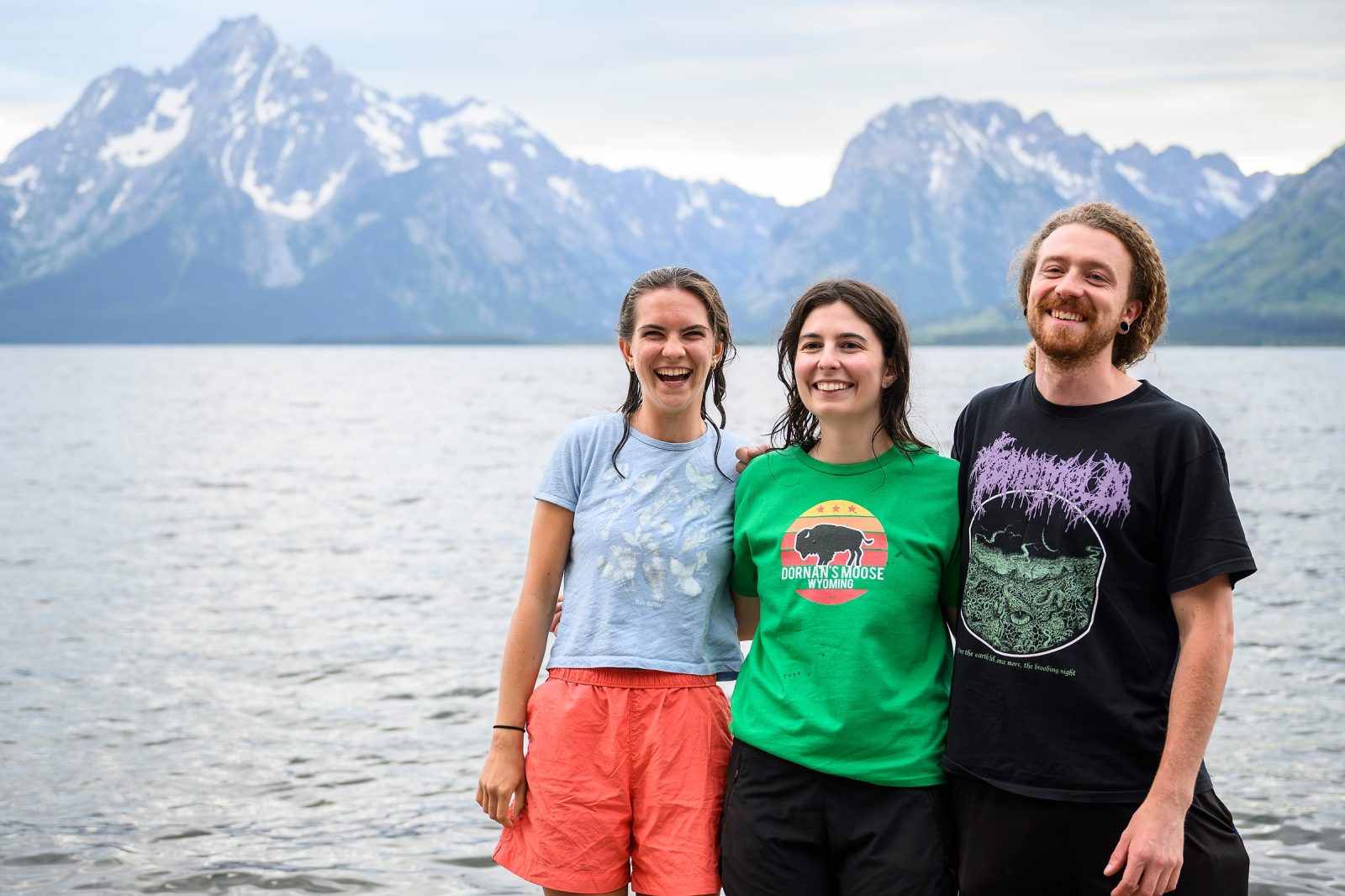 Tomorrow's Yellowstone
Researchers
offline
Science doesn't just happen in a laboratory. That's especially true for Monica Turner's research team, who spend time in the field, studying forests in national parks that people love.
It also doesn't need to stay confined to journals read only by other scientists. The lab relishes in opportunities to share their work with park visitors and other people who care about the places they study.
The privilege of working, eating, living and sleeping in Yellowstone and Grand Teton national parks is a unique experience and one that Turner lab members Arielle Link, Timon Keller and Lucy McGuire don't take for granted. Being in these spaces and sharing their findings with others motivates them as they hustle through days filled with surveys, site visits and data collection.
But with such busy field days, it's also important for them to take time to care for themselves. Luckily, the beautiful ecosystem they're all driven to study and protect also provides the perfect place to recharge.