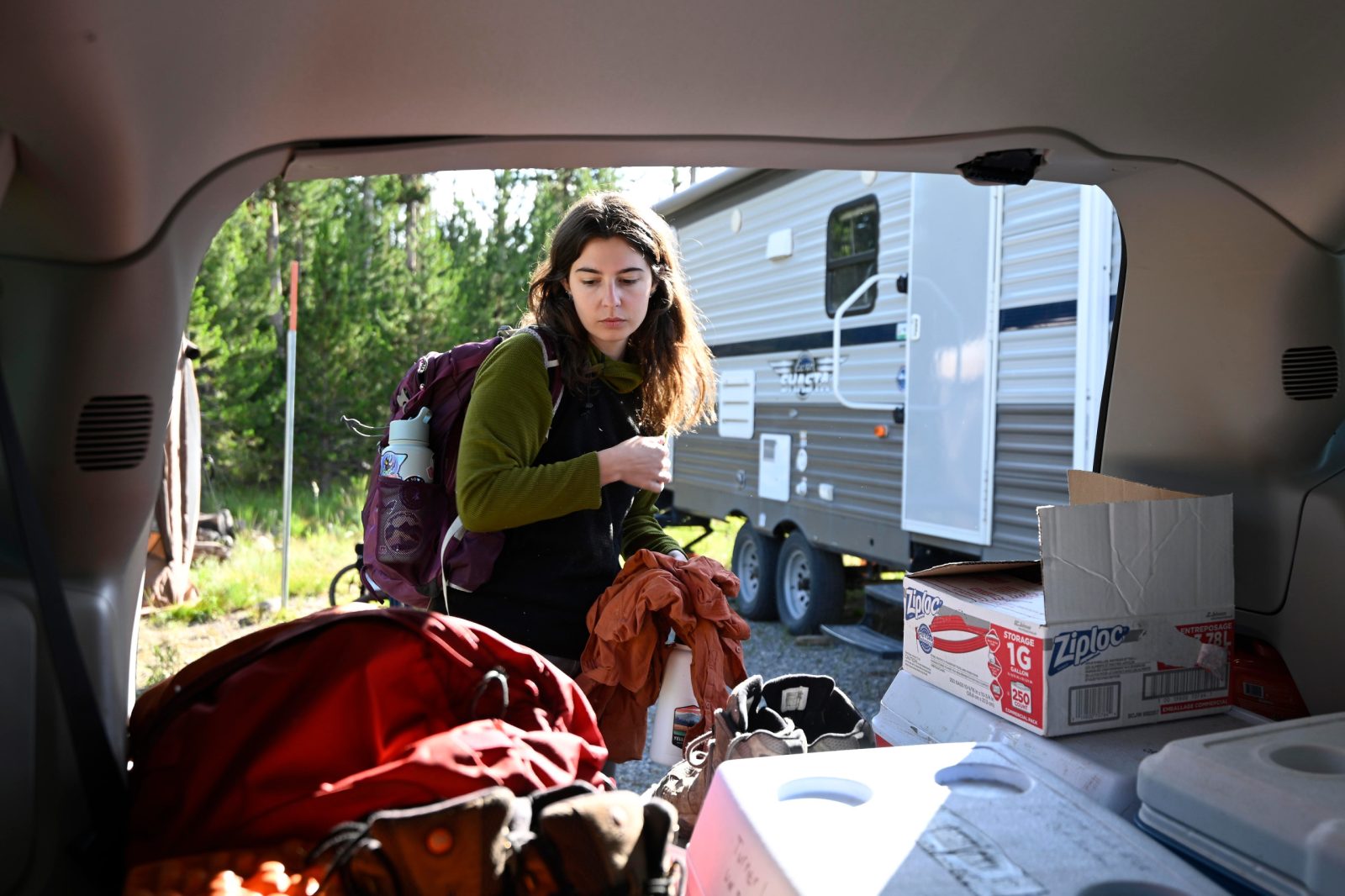 Tomorrow's Yellowstone
Arielle:
Root
tips
and
tree
tops
Arielle Link never thought she would end up in Wisconsin. But when she saw an opportunity to work with Monica Turner — a scientist whose studies Arielle had spent her entire academic career reading — she knew the University of Wisconsin–Madison was the place she had to go for graduate school.
As a PhD student, Arielle helps collect and analyze data for the long-term studies on forest resilience that Turner and her lab have conducted since the large, historic 1988 fires that burned in Yellowstone National Park. She is also working closely with Turner to develop her own scientific questions.
For her graduate work, Arielle plans to investigate how lodgepole pine forests recover nitrogen after severe wildfires by studying the soil microbial community, which is composed of bacteria, archaea and fungi that live below ground. Nitrogen is an important nutrient for plant growth, and fires can decrease its availability to plants, affecting forest recovery.
These are studies that take her out of the laboratory on the UW–Madison campus and into the field. In the summer of 2023, that meant time in the Greater Yellowstone Ecosystem, conducting research at Turner's long-term study sites.
Join Arielle in the field