Taffora named to lead UW-Madison legal team
Raymond P. Taffora, a former chief deputy attorney general at the Wisconsin Department of Justice, has been selected as vice chancellor for legal affairs at the University of Wisconsin–Madison.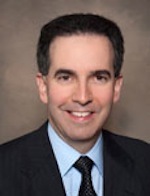 Ray Taffora
"As a top research university, we face challenging and complex legal questions on a variety of fronts. Ray Taffora's experience will provide a strong foundation for our work, " says Rebecca Blank, new chancellor of UW–Madison. "His long history in Wisconsin's governmental and administrative affairs stands out."
Taffora received his undergraduate and law degrees from UW–Madison. He succeeds Lisa Rutherford, who left UW–Madison in January to serve as chief policy officer and general counsel at Amherst College in Massachusetts. Blank also praised the work of Michael Weiden, retired partner with the firm of Quarles & Brady, who has led UW–Madison's Office of Administrative Legal Services since that time.
"It's rare to have the opportunity to be general counsel for a great public research university," says Taffora. "I'm looking forward to using my experience in state government, as well as private practice, in service of the university, addressing the myriad of issues that arise in conjunction with the university's place in state and national affairs."
David Walsh, member of the UW System Board of Regents and a retired managing partner of the firm Foley & Lardner, praised Taffora's selection.
"Ray always displays objectivity and professionalism in his work," says Walsh. "He has a strong relationship with UW–Madison and has a great passion for the university; he understands the importance of the relationship between the university and the state. I think it's a great choice for the university."
"[Ray Taffora] has a strong relationship with UW–Madison and has a great passion for the university; he understands the importance of the relationship between the university and the state."
David Walsh
Chancellor Blank said she appreciated the work of the search committee, co-chaired by Julie Underwood, dean of the School of Education and Mark Sidel, professor of law.
"The pool of candidates was exceptionally strong, giving us a difficult but rewarding selection process," says Underwood. "It has been an honor to work with my colleagues on the search committee, who dedicated their time to ensuring a thorough search."
Taffora is chair of the Government and Regulatory Law Practice Group at the Madison office of the law firm Michael Best & Friedrich, also practicing with the firm's Business and Litigation Practice Groups. He concentrates his practice in governmental, administrative, public contract, consumer protection defense, municipal, election, campaign finance, trade association, Indian and regulatory compliance law. He has also served as special counsel to a number of state agencies and municipalities on intergovernmental and general governmental issues.
From 2007-2011, Taffora served as chief deputy attorney general to Wisconsin Attorney General J.B. Van Hollen. In this role, Taffora supervised the enforcement of Wisconsin's consumer protection, environmental, antitrust and other civil laws by the Wisconsin Department of Justice. Taffora also served as chief legal counsel to Governor Tommy G. Thompson from 1987-1991.
The Office of Administrative Legal Services (OALS) provides comprehensive legal services, including advice and counsel, risk and liability evaluation and prevention, and representation in legal matters and proceedings to the UW–Madison campus. OALS represents the university, including individual officials acting in their official capacities.
As vice chancellor for legal affairs, Taffora will report directly to the chancellor, with overall responsibility for directing the university's legal affairs and day-to-day coordination of the office.
Working with a team of attorneys and staff, Taffora's responsibilities will include, among others, managing conflict of interest and ethics issues; employment, health and intellectual property law; compliance issues; contracts; and special investigative assignments. The office also responds to public records requests and manages a range of privacy issues relating to the Family Educational Rights and Privacy Act (FERPA) and the Health Insurance Portability and Accountability Act (HIPAA).