Finals prep: Choose your fav study spot from this list
The week of final exams brings students together unlike anything else.
At 5 a.m., you may see a nod of recognition between a student who's walking to the library and another student who's just beginning to walk home from the library. Whatever the circumstances, there seems to be a sense of mutual understanding among all students during final exams week because they've all been there before.
With finals approaching this upcoming week, students around campus will be busy reviewing — or maybe cramming — all of the information they've learned throughout the semester. Luckily at UW–Madison there's a place to study for all types of learners.
Whether you love to work in solitude or with a buddy, this list has the perfect study spot for every student.
For those who like isolation:
The carrels, or 'cages,' in Memorial Library are perfect for introverts or studiers who want complete silence and no distractions. They're open around the perimeters of the north and south stacks areas.
Upon closing the door of the carrel, you'll be shut away from the outside world, which is ideal if you're looking for a space to help you get in the zone. These spots are also great for the student who needs no frills — just a desk, a chair and some serious brain power.
For those who are extroverts:  
If you're a student who doesn't mind a little noise and thrives in the company of study buddies, Union South is the place for you. Several tables are housed in the lobbies, restaurants and cafe of Union South, where you can both study and socialize.
Complete with a movie theater, bowling alley and rock climbing wall, you'll be sure to see a familiar face for when you want to take a fun study break.
For those who want a nice view:
A hidden gem within Helen C. White Hall is the Information School Library. This study location is best for those who like to occasionally gaze out the window and want to enjoy the waves of Lake Mendota without having to actually get wet.
Whether at sunset or in the middle of the afternoon, the I-School library offers picturesque views that will keep you motivated to continue studying — or daydreaming — with the scenes of summer in sight.
For those who are night owls:
Some students work better in the late hours of the night. If this sounds like you, College Library in Helen C. White Hall is your go-to location for an all-nighter. Open for 24 hours during finals week, those who are night owls can be found working into the late hours of the night or early in the morning as they study for their final exams.
Plus, there will be events and giveaways going on throughout the week to relieve stress, reduce anxiety and increase productivity. To stay safe when walking to and from the library, make sure to also take advantage of the free late-night shuttle bus service.
For those who want to enjoy the outdoors:
Sometimes students choose the company of nature over the company of a person. The patio located in the backyard of the School of Education building has great options for outdoor studying for all adventurers who want to enjoy the open air or bask in the sunlight. The terrace also features circular tables overlooking the lake, making it a nice spot for both group work and solo studying.
For those who always have the newest gadgets: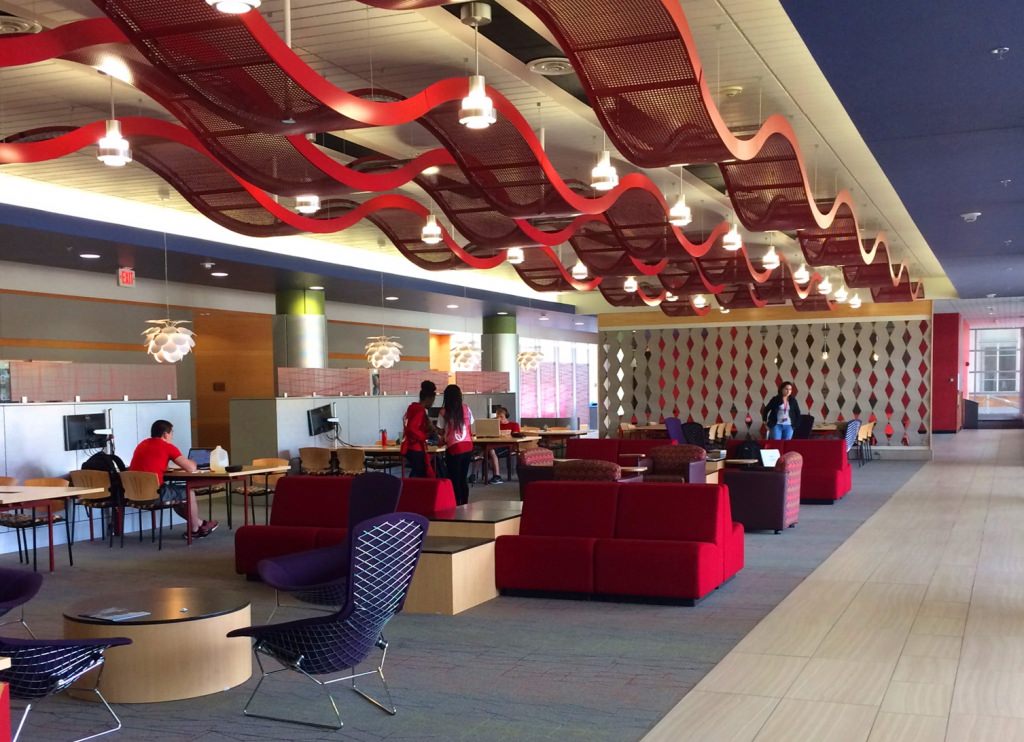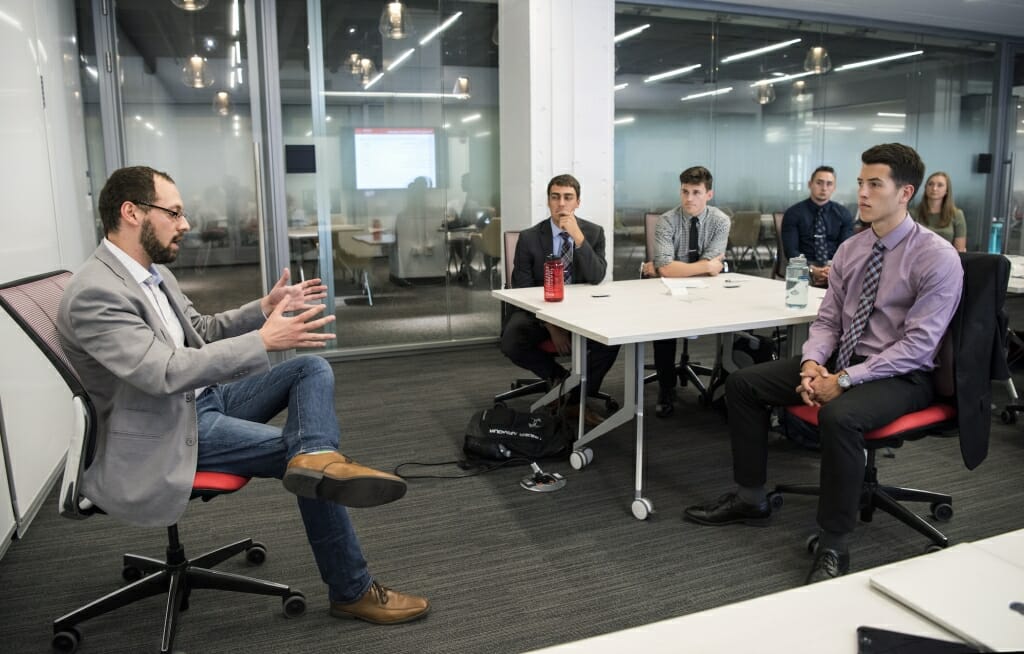 Tech geeks and electronic aficionados should try out both the library in Grainger Hall and spaces in the College of Engineering building.
The Learning Commons is a recent renovation to Grainger Hall, which has technology-driven design, complete with a total of 1,038 power outlets as well as reservable 'breakout rooms' that are equipped to mute sound and reflect light. Located on the other side of campus is the College of Engineering, which has study lounges and modern furniture for the most innovative of students.
For those who love history: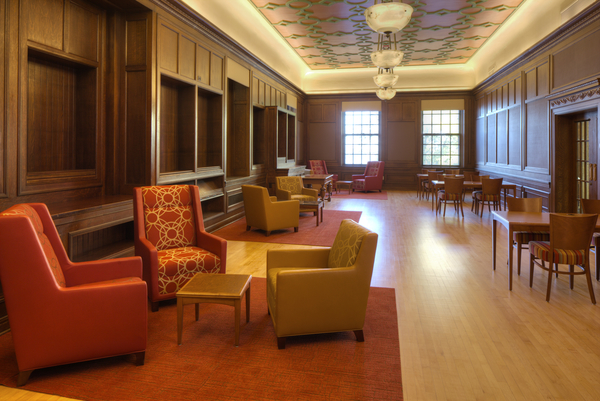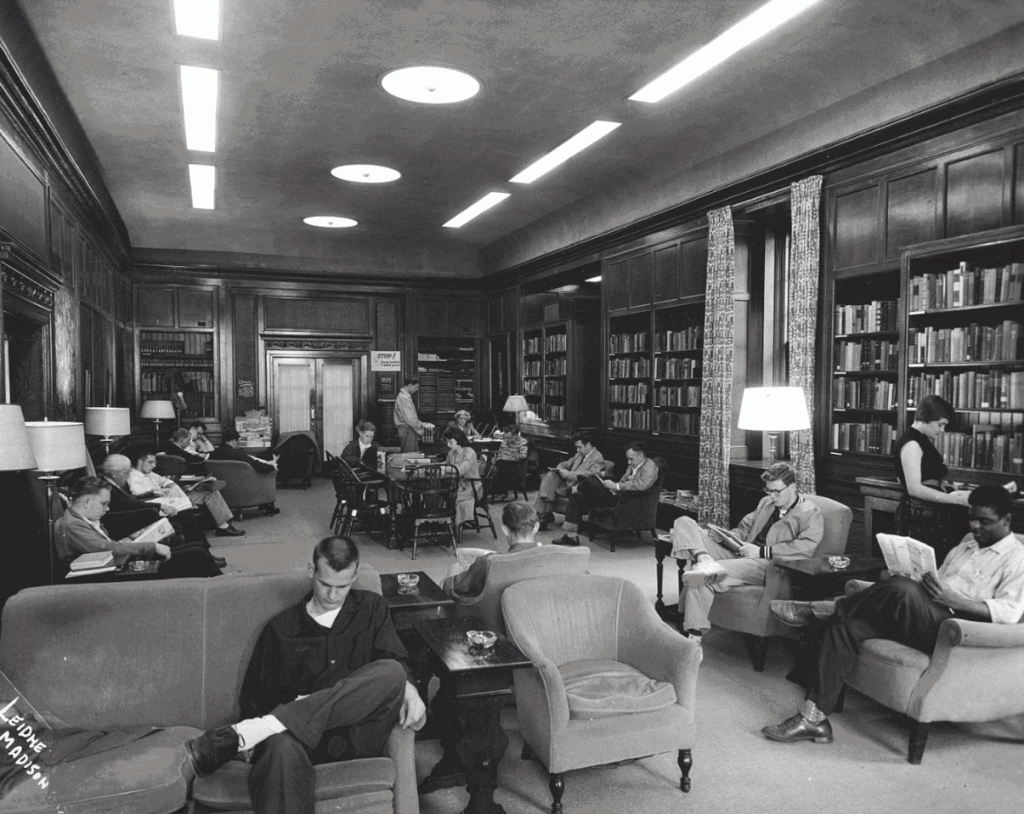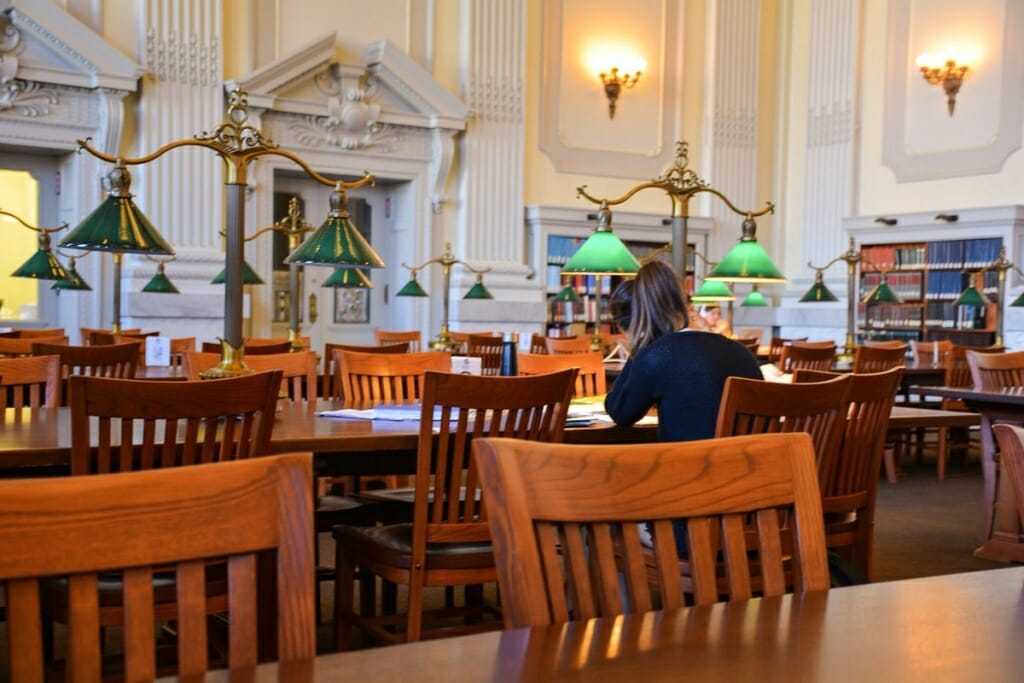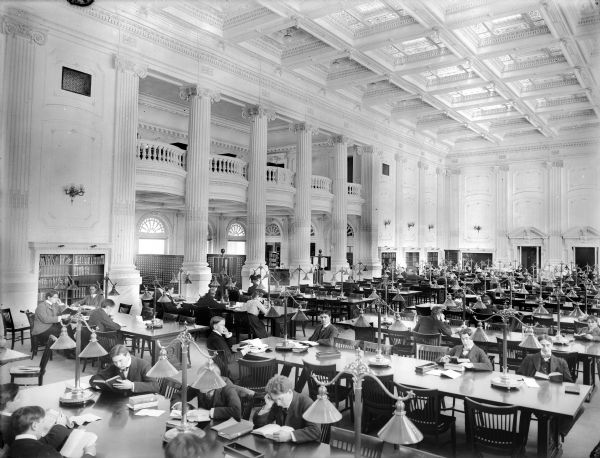 There are plenty of history courses at UW and there are history-esque study spots, too.
The Hamel Family Browsing Library on the second floor of Memorial Union is a less frequented study room, perhaps due to its small size. While studying in this library, you'll feel like you're in your great-grandma's office — the wooden floors and shelves filled with historic books give off an old-fashioned atmosphere.
The Wisconsin Historical Society also has a two-story library reading room with beautiful skylights, tall pillars and glass windows. The site itself is one of the state's most grand architectural buildings and historical institutions, so you feel like you're truly a part of history when studying for your final exams.
For those who want to be surrounded by nature:
Channel your inner zen at the Wisconsin Institutes for Discovery building, housed across the street from Union South. The Discovery Building has water features as well as trees and plants sprawling throughout the rooms, which gives it a natural ambiance. You'll feel like your studying in your own personal forest or garden, and you can also bring along a friend to study with — this place is designed with collaboration, community and interaction in mind.
For those who want to feel at home:
Tucked away within Washburn Observatory — the home of the College of Letters & Science honors program — is a small library that will make you feel right at home. Former honors students' thesis projects and past Go Big Read books line the wooden shelves, and the comfy couches are great to lounge on after a stressful study session. The library is a real secret charm of campus, and there's always free tea and coffee available, too.